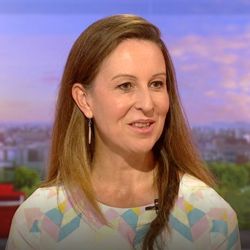 I've worked in journalism and the travel industry for over 20 years.
I talk about everything travel in the media, from trends (for example, how world events and currency fluctuations are affecting where people are going from one year to the next) and advice (how to make your holiday money go further and where to get a great value holiday) to company decisions (for example, changes to an airline's seating policy). I also let people know about their consumer rights when any aspect of a holiday doesn't go to plan.
I am regularly interviewed or appear on radio and TV, including BBC Breakfast and Five Live as well as a range of regional radio programmes. I've also been a travel expert on BBC One's 'Rip Off Holidays', advising members of the public on their holiday problems including being overcharged for car hire, having a flight delayed or losing their luggage.
I've worked for travel trade bodies, airlines and tourism organisations, including easyJet and Visit London, and as a journalist for the BBC.