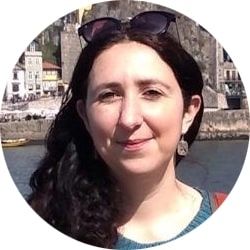 British, but with parents born in the US and Kenya, you could say that travel is in my blood. My love of travel cemented itself early on, when at age 12, I moved to the Philippines, and then a few years later to Uganda. Growing up in different countries, holidays consisted of anything from safaris to snorkelling among coral reefs. Since leaving home (wherever that was), I have also lived in Australia and Peru, and now live in Spain.
With a career in travel writing spanning ten years, my work has been published everywhere from Lonely Planet and Rough Guides to BBC Travel and The Telegraph, as well as Travel Supermarket. I have also co-authored Rough Guides books to the Philippines and Spain, as well as a Fodor's guide to Cuba, and a Time Out guide to Argentina and Uruguay. I specialise in writing about my city of Barcelona, as well as wider Spain.
Follow me on Twitter @EsmeFox and Instagram @esmefoxy to see pics and updates from my life in Barcelona, as well as to follow my adventures. You can see examples of my work at esmefox.com and my personal blog at coffeeandcaminos.com.