10 things America does bigger and better than anywhere else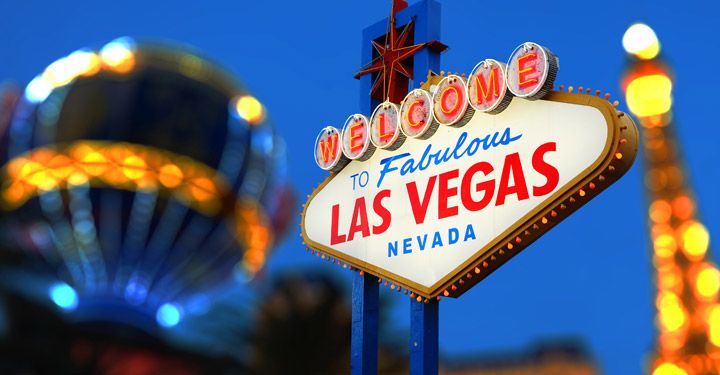 It's the Fourth of July – the day when the USA celebrates independence from, er, us, the United Kingdom.
It's a time to reflect upon what remains great about America, especially from a traveller's perspective.
That includes arguably the world's friendliest locals, the coolest road trips – and the most pointless roadside attractions.
Plus the best burgers, of course.
1. Friendliness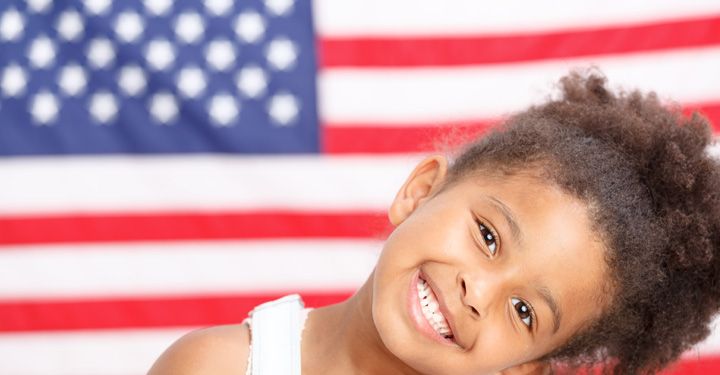 Americans abroad are supposed to be instantly recognisable, goes the stereotype, for standing around talking too loudly and generally drawing attention to themselves.
There's another word for this supposedly brash American attitude: friendliness.
Visitors to the USA often walk around a little shellshocked for a while at the radiant smiles they are exposed to everywhere from gas (read: petrol) station attendants, diner staff and their local panhandlers.
Don't worry: it's pleasant once you get used to it.
2. Tipping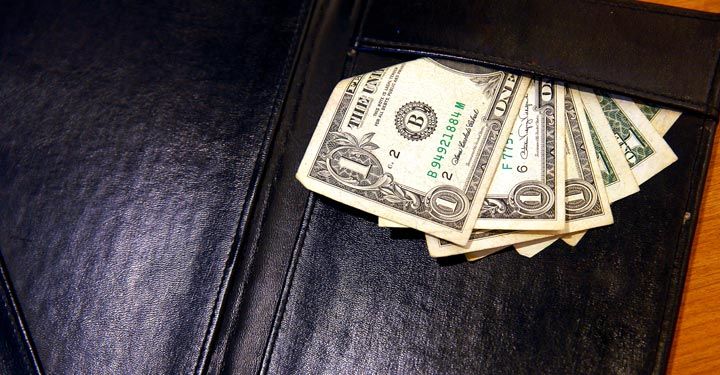 OK, so, not all this friendliness is freely dispensed.
In American restaurants and bars, a standard 15%-20% tip helps keep the milk of human kindness flowing.
But it also ensures you get some of the best customer service on the planet, unlike in – ahem – some countries we could mention.
3. Road trips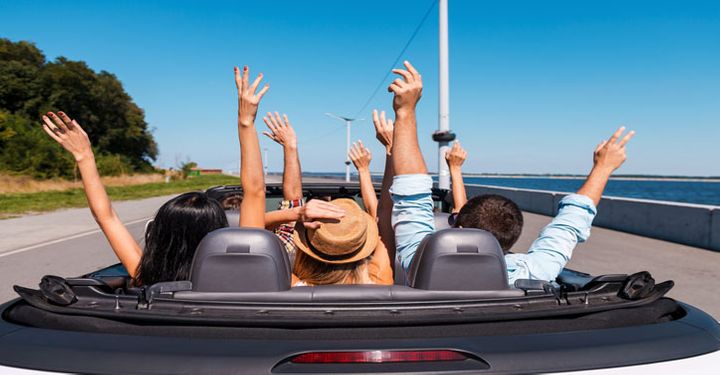 It's the journey, they say, not the destination. Well, not in the USA, where both are often rather fine.
America's a big place – very big – with lots of extraordinary things you can't find elsewhere, unless they've made an exact replica of it (increasingly the case) in China.
The Grand Canyon, Yosemite National Park, Manhattan, the Golden Gate Bridge, the World's Largest Catfish Statue (in Troy, Alabama) – these are all sights that make you gawp at nature's richness or humankind's ingenuity. (OK, perhaps the fish statue is a matter of taste.)
And scattered as these all-American attractions are about this very big country, they are joined by some of the world's greatest road trips. There's Route 66, of course, a shadow of its original 2,451-mile self but still worth doing if only just to say you have.
Or take California State Route 1, a journey along the Pacific coast and through northern Californian redwood forests that's so beautiful it's dangerously difficult to keep your eyes on the road.
There's a reason Jack Kerouac, the great American wanderer, didn't write On the Road… in Belgium.
MORE: World Cup time – How to be a Brazilian
4. Cool music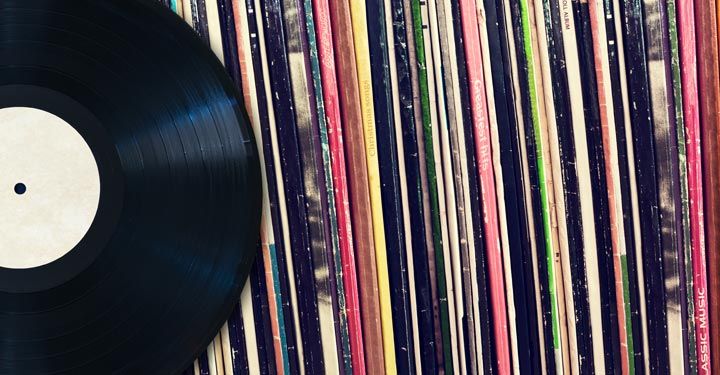 The blues, jazz, hiphop: the 20th century's coolest musical genres all come with an American accent. Specifically, an African-American accent.
And such sounds also happen to be one of the best accompaniments to a cool American road trip. Dig it.
5. Cities people write songs about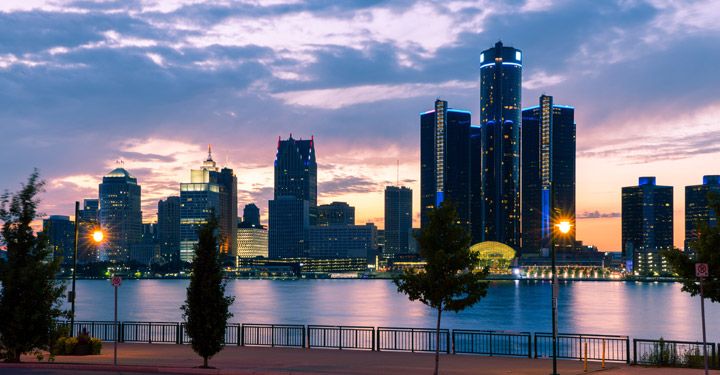 A top topic of all those cool tunes? American city life.
From "LA Woman" to "Viva Las Vegas" to "Detroit Rock City" (its inspiration pictured above) and more songs about New York than you could fit on to an early generation iPod, every at least mid-size American urban settlement seems to have a hummable hymn about it.
Just as, say, Slough and Stoke-on-Trent don't.
6. Gambling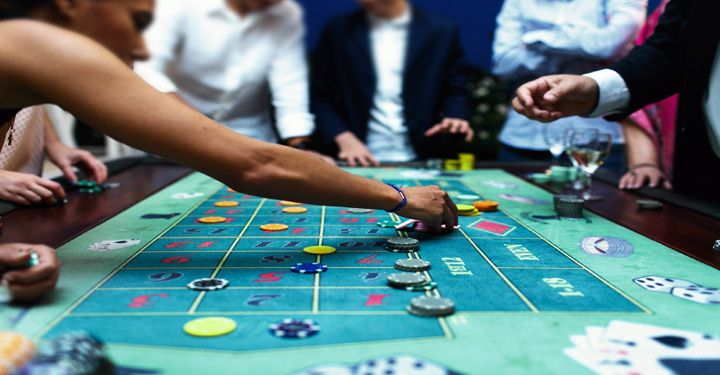 Once again, that keen gambling country China is probably catching up but, for now, there's nowhere for sheer, unrestrained money-losing glee – accompanied by gaudy reproductions of famous architecture and a tendency towards spontaneous weddings – that beats Las Vegas.
READ: Yikes! Seven scary but amazing viewing platforms worldwide
7. Burgers
Well, not just burgers but fast food generally, including hot dogs, fried chicken, donuts and (despite the name) french fries, are inextricably associated with America.
Travelling across the country, you will rarely go far without some instantly recognisable fast food logo looming up on the horizon, possibly on a very large pole.
Some may regard fast food chains as an eyesore, probably the same sorts of people who have taken hungrily to the latest fastfood development: the gourmet burger (and hot dog, pulled pork bun, etc).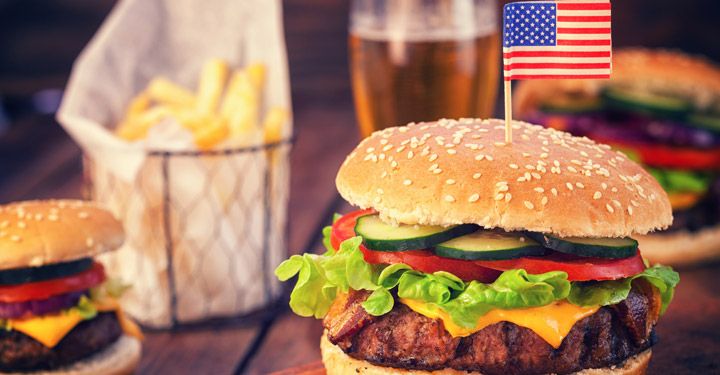 And arguably the most expensive version of the gourmet burger to date has come from – no drum roll necessary – America.
The Douche Burger, from the 666 Burger truck in New York, came with a foie gras-packed Kobe beef patty, topped with caviar, truffle and lobster, slathered in sauce made from ultra-expensive Kopi Luwak coffee beans and served in a gold leaf wrapper – and cost $666 (about £390).
The name might be a clue to what the burger's maker thought of such culinary indulgences, but it does sound pretty tasty.
8. Candy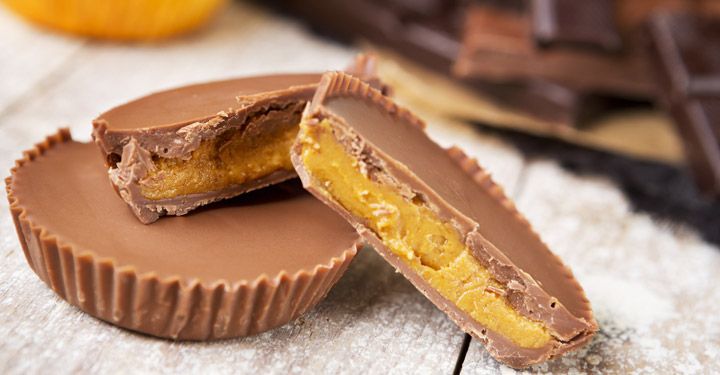 From Hershey's Milk Chocolate Kisses to garish orange Butterfinger Bars, Strawberry Twizzlers and Reese's Peanut Butter Eggs, America makes some of the most addictively sweet confectionary on the planet.
It's also great for giving you a burst of energy when you're on the road. Just don't combine it with too many of those burgers or you won't be able to fit into your…
9. Jeans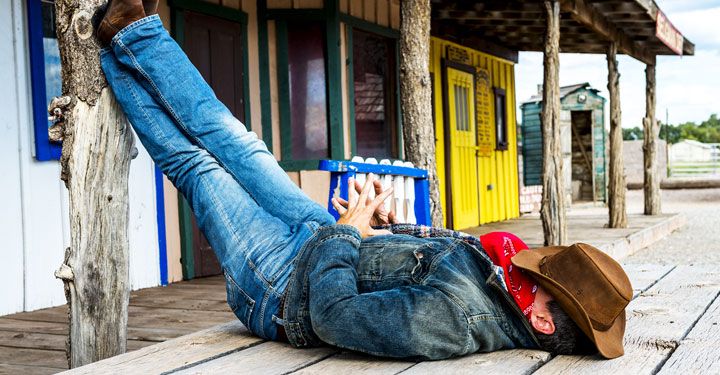 America still excels at producing that classic item of rugged travel wear, the pair of jeans.
Jean fabric actually originated in Italy and France but the garment originally known as "blue jeans" was invented by two American immigrants in the 1870s. The name of one of them – Levi Strauss – remains stamped on bottoms across the world.
Among other great jean brands, Lee and Wrangler are also American. Jeans, of greater or less quality, are now manufactured all over the world, of course, but some of the most desirable models these days are revivals of old American cuts (even if some of the best versions, oddly enough, are stitched in Japan).
10. Big things by the roadside
America has stiff competition from Australia and Canada when it comes to enlarged ordinary objects stuck by the roadside to draw attention to an otherwise unremarkable location.
Australia, for example, has the world's largest – fibreglass – prawn curved pinkly above the New South Wales town of Ballina.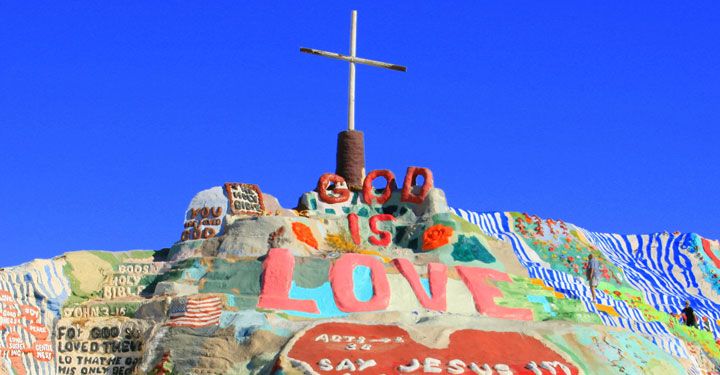 Lucky Canada has the world's largest badminton racquet and, of course, moose.
But it's the sheer multitude of small towns feeling in need of attention across the 50 states of the US that makes it the undisputed kingdom of what might be called pointless big things.
The world's largest office chair, spinach can, cherry pie – and catfish – only begin to describe this giant's inventory.
Have we got it right about America's best bits for the traveller? Let us know in the comments below.
Have a comment or question about this article? You can contact us on Twitter or Facebook.
Sign up. Be inspired. Travel.
Subscribe now for hand-picked holiday deals, inspiration and the latest travel tips, straight to your inbox.