8 incredible challenges around the world

When a friend told me he was taking on the mighty Camino de Santiago pilgrimage walk, I must admit I was skeptical. Hundreds of walkers attempt a section of this ancient web of routes across France and Spain every year, but he planned to tackle the entire 550-mile hike in one go.
It was a long and gruelling journey with demanding terrain, searing heat, blistered feet and exhaustion, but he was rewarded for his hard work with ethereal sunrise walks past the snow-capped Pyrenees and the chance to visit ancient sites in history-drenched towns such as Pamplona and Burgos – experiences that far outweighed the difficulties he'd endured.
So with this in mind, I set about finding eight more fantastic challenges (some more demanding than others!) around the world. By Clare Walsh.
Challenge #1: Plunging from the world's highest bungee bridge
Where: Western Cape, South Africa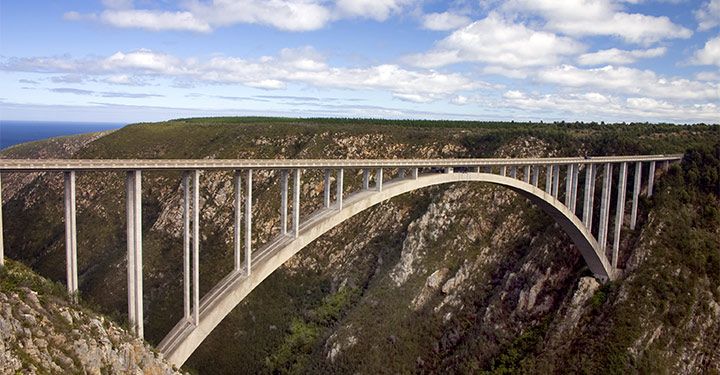 Set amid the extraordinary beauty of South Africa's Western Cape, Bloukrans Bungee is the world's highest commercial bungee bridge.
Leaping from a height of 216 metres above Bloukrans River, you will free fall through the sky before the cord tightens and pulls you out into a large pendulum swing. Easy, right?
If just thinking about it brings you out in a cold sweat, it's worth remembering that the likes of Prince Harry and Jack Osborne have taken on the challenge – and survived!
Compare cheap holidays to South Africa
Challenge #2: Kayaking with killer whales
Where: British Columbia, Canada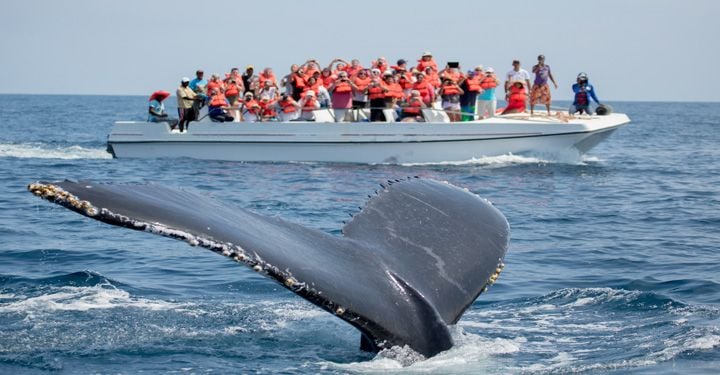 Take on this challenge if: You want to witness these giants of the sea in their natural environment.
Vancouver Island is teeming with wildlife and is one of the best places on earth to encounter orcas, with over 200 calling it home every summer.
A trip with North Island Kayak takes you into the 'realm of the orcas', making your way through gorgeous locations such as Johnstone Strait, Broughton Archipelago and Queen Charlotte Strait.
Compare cheap holidays to Canada
Challenge #3: Whizzing along on the world's steepest rollercoaster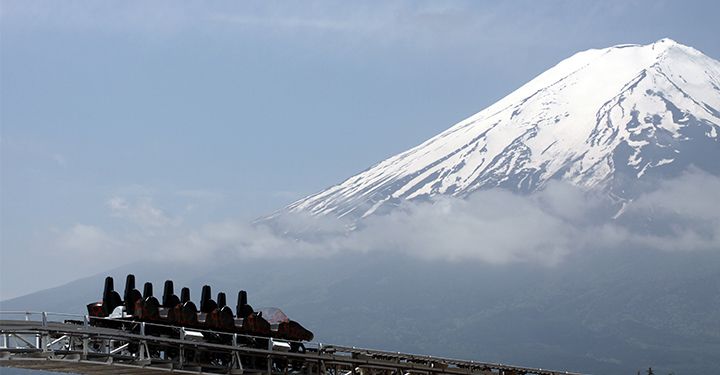 Take on this challenge if: You want to experience a stomach-flipping, scream-inducing, 141-foot vertical drop.
Translating as 'dominant' in English, this rollercoaster is located in the Fuji-Q Highland Amusement Park and is one of 14 record-breaking attractions in the park.
Racing around nearly two miles of track at speeds of up to 100 kilometres per hour, those brave enough to take it on experience weightlessness as they plummet down the vertical drop.
Set in the shadow of Mount Fuji, the setting is just as dramatic as the ride – not that you'll have much time to admire the scenery on this terrifying trip!
Compare cheap flights to Japan
Challenge #4: Conquering the Three Peaks Challenge
Where: The Lake District, Snowdonia and Fort William, UK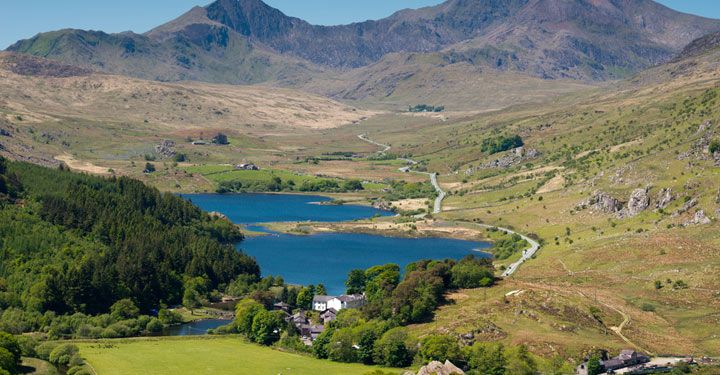 Take on this challenge if: You want to climb Britain's three highest peaks in one go – a gruelling 24 hours of hiking, scrambling and driving through the night.
Scaling Britain's three highest peaks (in their respective countries) in one go is no mean feat, especially when you consider there's over 460 miles between them, but the sense of achievement and breathtaking views make it well worth the effort.
Typically, avid climbers work north to south, starting with Ben Nevis in Scotland and finishing up by tackling Snowdon in North Wales. The smallest, but arguably most difficult to climb, is Scafell Pike, which sits in-between in the Lake District.
After all that hiking, finishers will have walked around 24 miles and climbed around 3,000 metres in total – it's not called a challenge for nothing!
Compare cheap hotels in the UK
Challenge #5: Cage-diving with crocodiles
Where: Darwin, Australia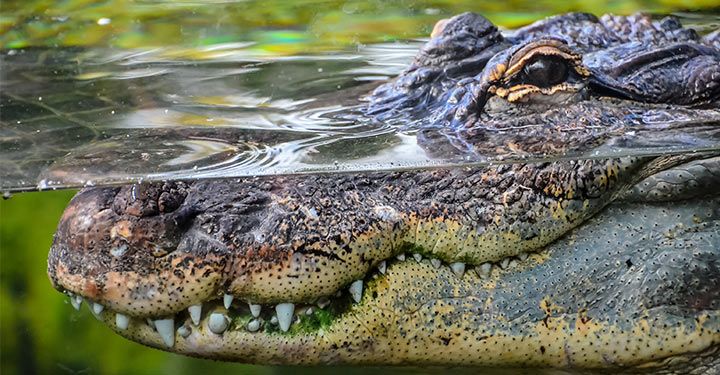 Take on this challenge if: You want to get up close and personal with reptilian monsters.
Visitors to Crocosaurus Cove in Darwin, home to some of the planet's largest saltwater crocodiles, can step into a cage which is then lowered into a pen to come face to face with these giants of the deep.
With some of the crocs reaching over five metres long, it's certainly not a challenge for the faint-hearted, but thousands of tourists have taken the plunge so far and lived to tell the tale!
Compare cheap holidays to Australia
Challenge #6: Running the Great Wall Marathon
Where: Tianjin, China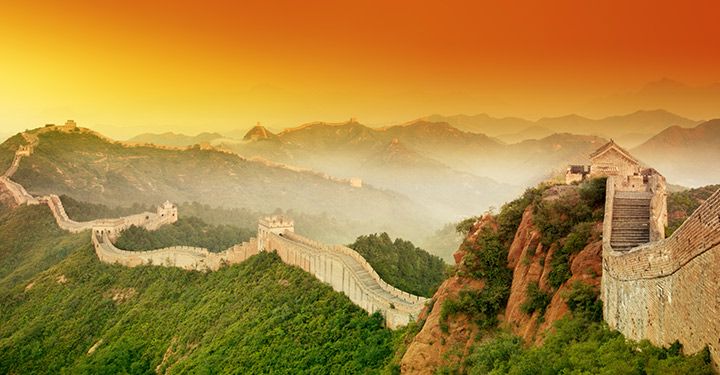 Take this challenge if: You want to experience a punishing but extremely rewarding endurance race along one of the world's most iconic structures.
Not only does the race enable you to run along the incredible Great Wall of China – charging up over 5,000 steps in total – it also immerses you in thousands of years of history and exceptional scenery.
Around 2,500 runners from over 60 nations participate – if you can't quite commit to a full marathon there are also half marathon and fun-run options.
Compare cheap holidays to China
Challenge #7: Spotting polar bears in Spitsbergen, Norway
Where: Spitsbergen, Svalbard, Norway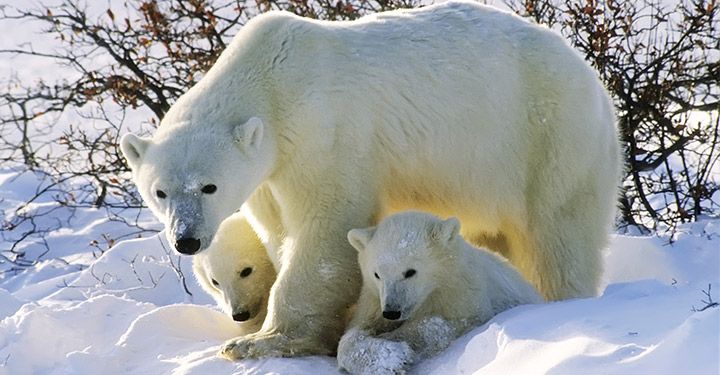 Alright – the challenge here is more in spotting the bears against the snow than pushing your body to its limits, but either way, travelling to Spitsbergen in the Svalbard archipelago will prove an unforgettable experience.
Situated halfway between Norway and the North Pole, a cruise and guided tour through dramatic arctic landscapes is the best way to be in with a chance of seeing these magnificent beasts in Europe's largest wilderness.
Compare cheap flights to Norway
Challenge #8: Running, biking and paddling in the Coast to Coast Challenge
Where: Scotland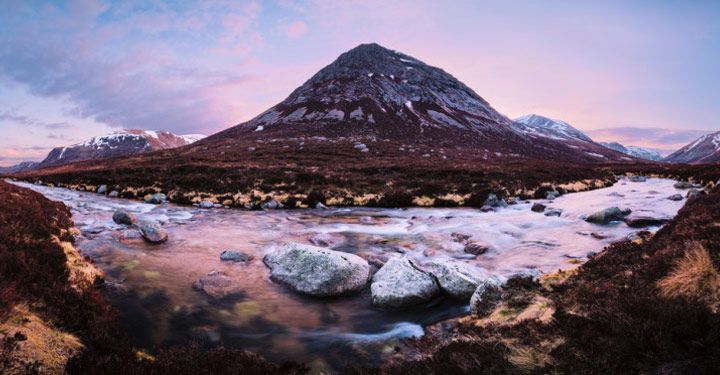 Take on this challenge if: You want to use foot, pedal and paddle-power.
This challenge takes you through some of Scotland's most magnificent and iconic landscapes such as Ben Nevis, Glen Coe, Loch Ness and Fort William, as you run, cycle and kayak your way from one side to the other.
A true test of endurance, the Rat Race stretches across 105 miles. There are different categories depending on your level of fitness, but unless you're super-fit already you'll have to put in many hours of training beforehand.
Entrants in the 'challenger' category camp half way, with food and a pint of real ale laid on to set them up for the next day's exertion, while the 'expert' category is for those who want to complete the challenge in one day.
Have a comment or question about this article? You can contact us on Twitter or Facebook.