January 16, 2020
By Sally Coffey
Ever dreamed of leaving this world behind and venturing into the great unknown of outer space?
Well, it turns out there are some very enticing Earth-bound alternatives until those shuttle services are up and running.
These eight extraordinary landscapes right here on this planet have more than a hint of the intergalactic about them.
1. Lapland, Finland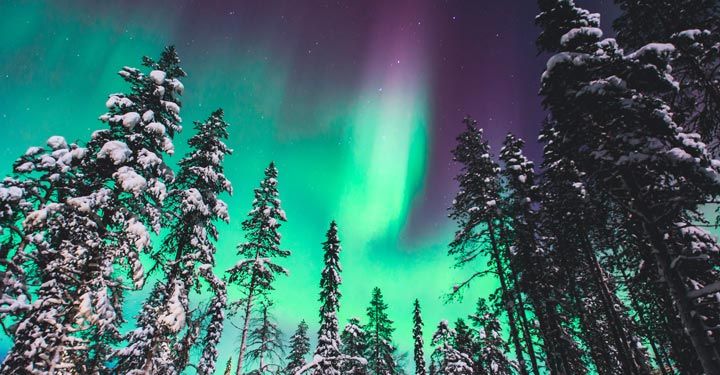 To fully appreciate this mind-boggling collection of snow sculptures you must visit in the depths of Finnish winter (mid-March) when the thick snow near the Arctic Circle morphs the trees into what looks like an invincible army of alien beings.
If you're lucky you may also be treated to nature's very own phantasmagoria in the form of the Aurora Borealis (the northern lights), which gives the whole scene an even more ethereal quality, as if it needed it.
Of course, Lapland is also home to another otherworldly being – Santa Claus – and few experiences can be more magical than taking a husky ride to Santa's secret hideout.
2. Wadi Rum, Southern Jordan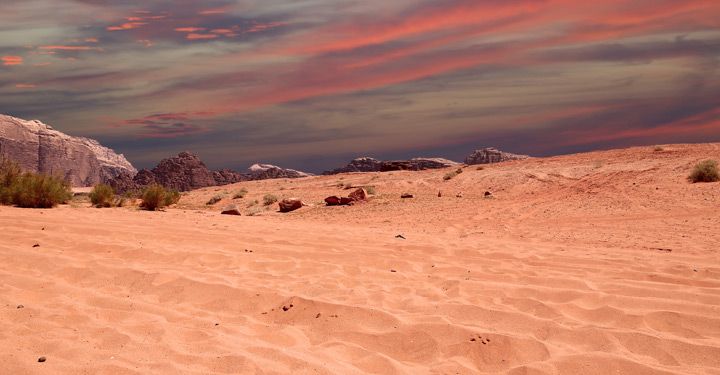 For as long as we have known of its existence, humans have been obsessed with Mars, our second closest planetary neighbour. It has been the subject of much fascination, first in astronomy and later in literature and film – most recently in Ridley Scott's The Martian, where Red Planet scenes were filmed here in Jordan.
Also called the Valley of the Moon, this 278-square-mile protected region is now a popular eco-tourism area. Why not channel your inner Matt Damon and try your hand at jeep riding across the crevice-laden terrain before enjoying your own Arabian night at one of the beautiful Bedouin camps?

3. Salinas Grandes, Argentina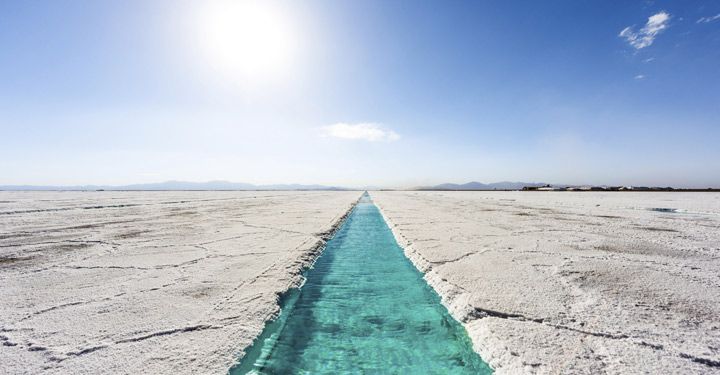 This huge salt flat in northwest Argentina is like nothing you've ever seen.
So bright are the fields of perfect white that they give off a mirage effect that completely messes with your sense of perspective, as the piles of salt seem to float midair.
It feels so alien that should a spaceship suddenly arrive here you would barely flinch, as though you were half expecting it.
The salt flats form part of the Tren a las Nubes (Train to the Clouds) route, which as the name suggests is served by a train that takes you on a journey peaking at more than 4,000 metres above sea level, so if the salt flats don't unnerve you, the altitude may well do.
4. The Dark Hedges, Northern Ireland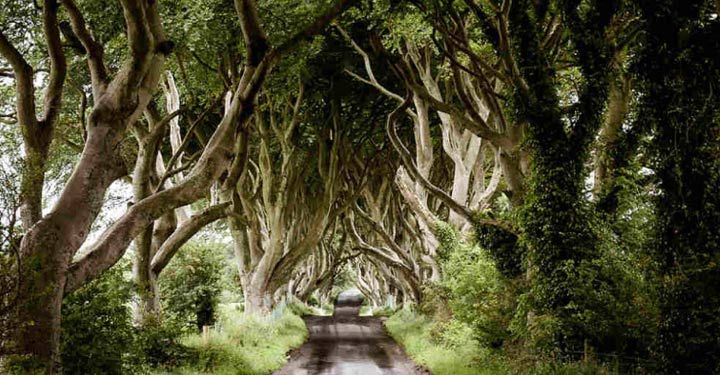 If this eerie-looking line of beech trees looks familiar, then you may recognise it as the Kingsroad in everybody's favourite fantasy obsession, Game of Thrones.
Planted in the 18th century by the wealthy Stuart family to impress guests on the way to their Georgian mansion, the way the trees meet to form a tunnel that seems to swallow you up as you drive along is a mysterious quirk of nature.
This is a good detour from Belfast to another baffling Northern Ireland site, the Giant's Causeway, whose bizarre hexagonal basalt columns have confused visitors for so many centuries that the only way they could explain them was as being put there by a giant.
5. Pamukkale, Turkey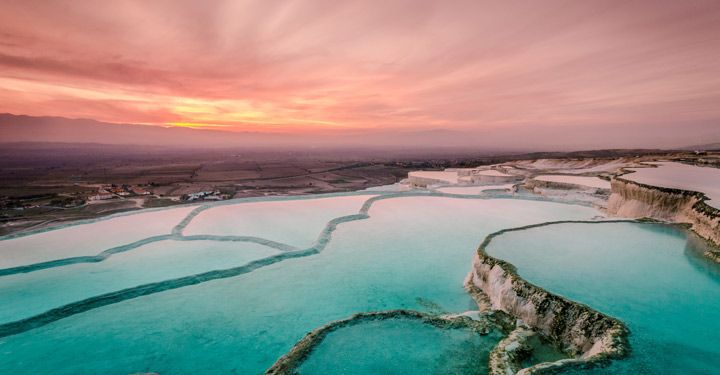 The natural beauty of this mineral-bath spa whose Turkish name means 'Cotton Palace' is hard to imagine.
Hot calcite-laden waters springing from the earth and cascading down a cliff have created a dramatic landscape of mineral forests, petrified waterfalls and terraced basins.
Together with the neighbouring Greco-Roman spa resort of Hierapolis it is a UNESCO World Heritage Site and ruins of this era such as the Roman amphitheatre only add to the atmosphere of a place lost in time.
6. Eyes of the Devil, Prohodna Cave, Bulgaria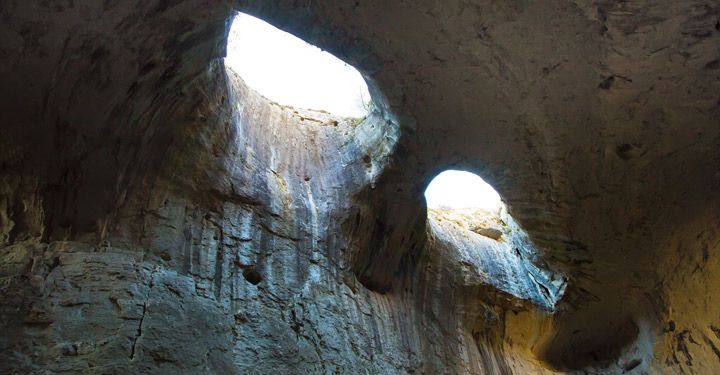 This naturally occurring cave, the most accessible of the main caves surrounding the village of Karlukovo in northern Bulgaria, is so called due to the two similarly sized almond shaped holes in its ceiling that look as though they are giant eyes staring at visitors – in wet weather, they even look like they're crying.
An alternative and less startling name is 'Eyes of God' but you'll have to visit to see if you feel welcome and protected or get a sense that you're being warned off.
The brave-hearted may wish to bungee jump from its main entrance or try climbing the cave to see it from a different point of view.
7. Painted Dunes, Lassen Volcanic National Park, USA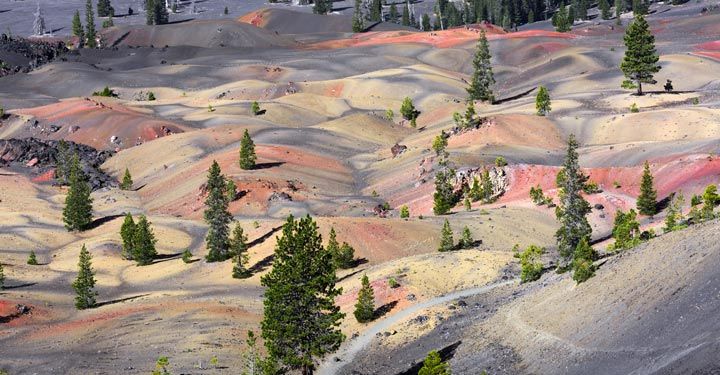 These colourful hills that look as though they're home to a population of extra-terrestrials actually result from the oxidation of pumice fields by volcanic ash. They are one of several bizarre geological features that lie in the shadow of Cinder Cone, a volcano that's last thought to have erupted in the 1650s.
While in the Lassen National Park don't miss the hydrothermal areas including Sulphur Works and Bumpass Hell, where you'll come across thumping mud pots, boiling pools and steaming ground. If that doesn't make you feel as though you're on other planet, we don't know what will.

8. Honghe Hani Rice Terraces, Yunnan, China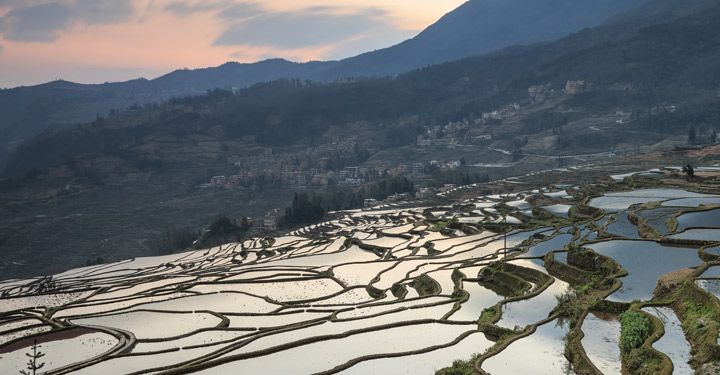 This tiered landscape in the south of Yunnan Province, which looks like a beautiful painting, is evidence of the ingenuity and determination of the ancient Hani people who built the terraces to grow rice.
Visit from January to March, when you are more likely to witness the seas of clouds on the terraces, and make sure you go to the Duoyishu scenic area at sunrise for spectacular views.

Have a comment or question about this article? You can contact us on Twitter or Facebook.