8 video game locations you can visit
Tour the towering peaks of Skyrim, plumb the seedy depths of Arkham or have a super time in Mario Land. Computer games allow us to indulge our adventuring spirit and take us to places we can only dream of. While we may wish to visit these fantastical and sometimes frightening locations, we can't.
But not all game designers invent imaginary locales to tease and tantalise us. There are a slew of titles that use our home planet, Earth, as a setting. From fantasy to FPS, game developers will often use familiar locations to add a level of believability to the gamer's experience, immersing them more fully in the fictional narrative. So why not indulge in a bit of virtual sightseeing with 8 video game locations you can actually visit.
8. Florence – Assassins Creed 2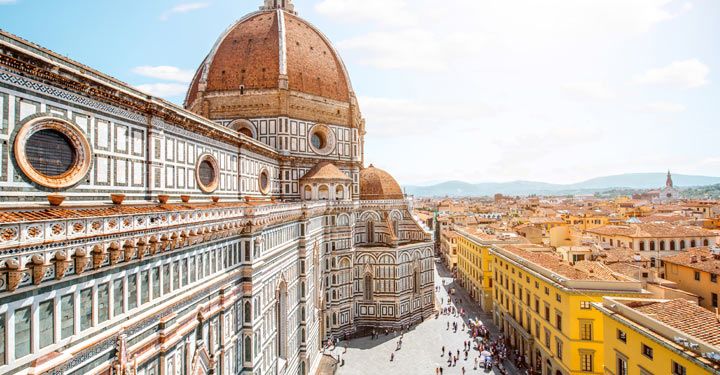 Located on the banks of the River Arno, Florence, the capital city of the Italian region of Tuscany is famous for its history. Its importance in the Middle Ages and during the Renaissance is of special note, as is its art, architecture and cultural heritage. Its fame in the video game world comes from its use as the setting for the enormously explorable Assassins Creed 2.
Mapped with unsettling accuracy, players can run, jump and even swim across Florence's famous landmarks. Whether its the Palazzo Pitti or the Piazza Della Signorio, these are landmarks which any modern day assassin can visit, should their 'business' take them there.
7. São Paulo – Shadowrun, Max Payne 3, Zeebo series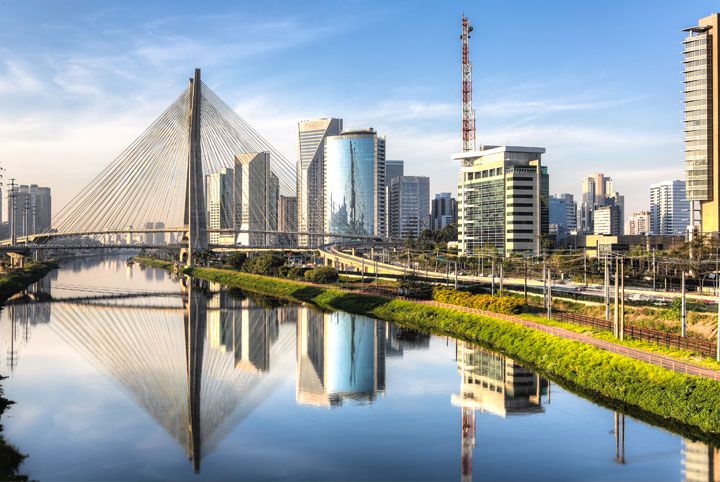 In sunny South America lies the largest city in the southern hemisphere and the seventh largest city in the world, São Paulo. Featured in a few notable games such as the 2007 fantasy FPS, Shadowrun, the Zeebo racing series and the upcoming action/shooter Max Payne 3, it's no wonder the megapolis of São Paulo is often used as a location.
Boasting a population of close to 20 million and with an urban area of approximately 6,400 square miles, São Paulo is a chaotic and congested municipality which is as fast-paced and exciting as any action game.
6. Prague – Vampire: The Masquerade, Modern Warfare 3, The Art of Flight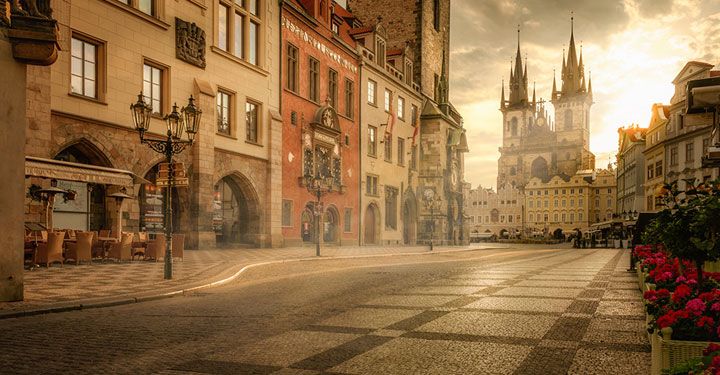 Situated in the north-west of the Czech Republic, Prague is the country's largest metropolis as well as being its capital city. Over the years Prague has been Europe's political, cultural and economic centre. For a time it was also the seat of the Holy Roman Empire.
Prague is blessed with an abundance of Gothic architecture and Renaissance artworks, making it an atmospheric and beguiling setting for a variety of video games, as well as an idyllic tourist destination. Prague's population of 1.3 million is boosted on an annual basis by over 4.1 million visitors a year.
5. Cairo – Tomb Raider series, Command & Conquer series, Stuntman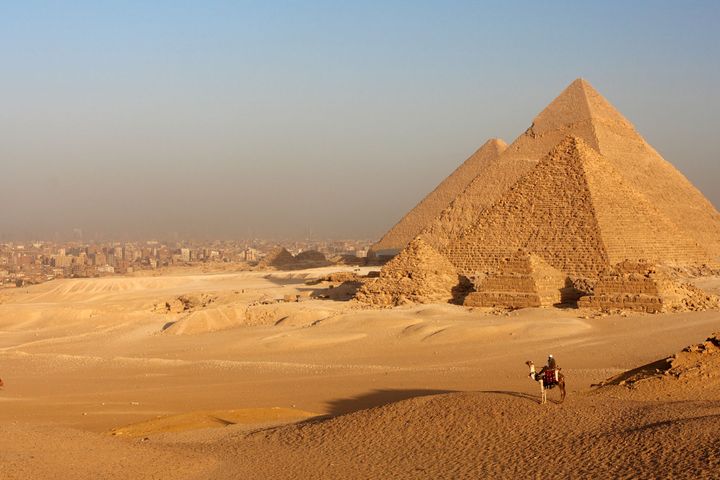 Literally translated as 'The Vanquisher' or 'The Conqueror', Cairo is the capital of Egypt and the largest city in the Arab world and Africa. Founded over 1000 years ago, and closely situated to ancient cities such as Giza, Memphis and Fustat which are near to the Great Sphinx and the pyramids, Cairo is awash with history.
Combining this with an urban population of over 17 million people, makes Cairo a thriving place to base a game. It quickly becomes obvious why so many developers choose The City Of A Thousand Minarets as a location.
4. Moscow – Metro 2033, Red Alert, Ace Combat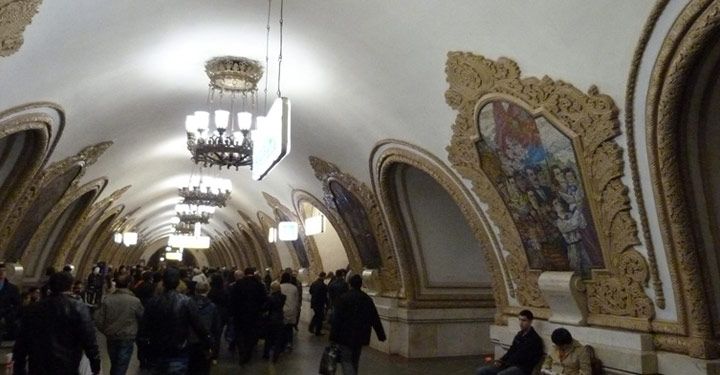 Named after the river that runs through it Moscow is not literally, but economically, culturally and politically, the centre of Russia. Russia's capital city and its largest, Moscow is the richest city on the planet with over 79 billionaires residing in it.
Due to Russia's turbulent past, a vast array of architectural styles are found throughout the city, from elegant and extravagant imperial buildings such as St. Basil's Cathedral to the immense and impressive Seven Sisters. The combination of classical and contemporary styles throughout Moscow makes it an interesting and arresting setting for any game developer.
3. London – The Getaway, Legendary, Uncharted 3, Wet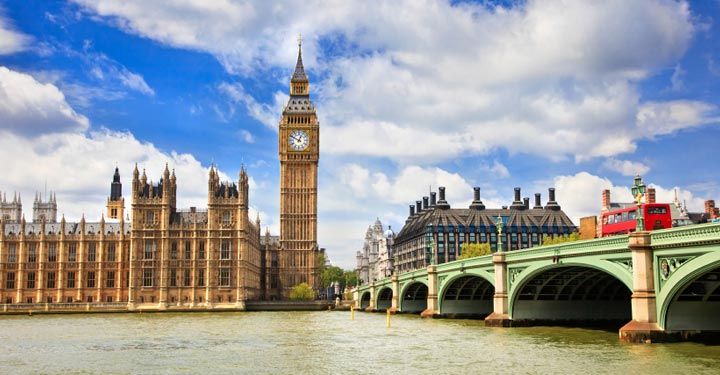 A major settlement for over 2000 years, London is a leading global city and the world's financial centre alongside New York.
Due to its influence at the start of the industrial revolution and the scientific age, London has some unique properties. Not only is the Royal Observatory in Greenwich, placed at 0° longitude on all world maps but the same location is used for the standardisation of Universal Time (UT). London's cultural influence is felt across the globe, which could be the reason that so many games choose this historic city as their setting.
2. Paris – Hitman: Blood Money, Broken Sword Series, Onimusha 3, The Saboteur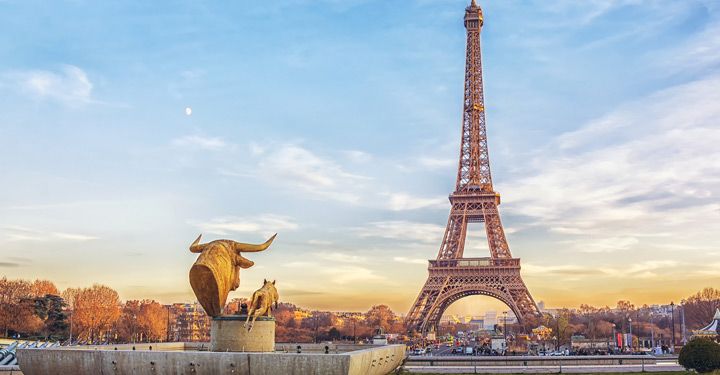 An evocative and fashionable city, Paris is known as the most romantic place in the world. From the audacity of the Eiffel Tower to the intricacy of the Louvre, Paris is an elegant and stylish metropolis.
Paris has always been a draw for artists of every kind and it's no wonder that the city features so often in video games. With over 40 million tourists visiting each year, Paris is attractive to people in the real world as well as numerous virtual ones.
1. New York – Modern Warfare 3 , Deus Ex, Max Payne, Metal Gear Solid 2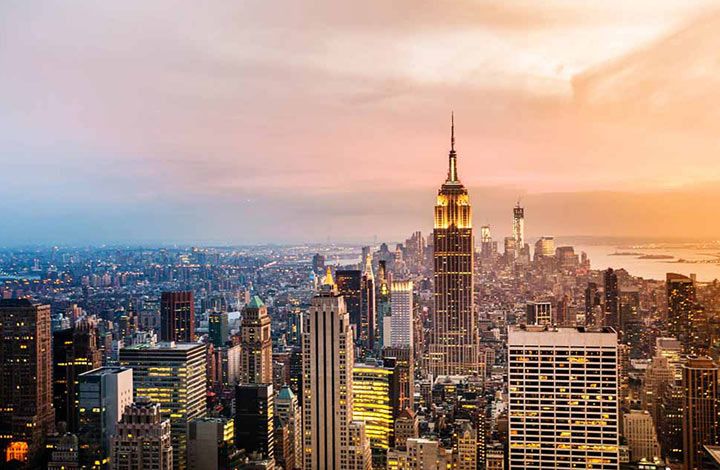 "New York, New York (So Good They Named It Twice)…" Possibly the most famous city in the world, New York City is the most populated city in America as well as being one of the most populated cities in the world. Alongside London, New York is the financial capital of the world and has over 18 million inhabitants in its 5,400 square mile radius.
Famous landmarks such as the Statue of Liberty, Empire State Building and Times Square are known the world over. This global infamy means that 1000s of films, TV shows and songs are dedicated to New York, so of course other mediums such as computer games idolise and revere this famous metropolis too.
Have a comment or question about this article? You can contact us on Twitter or Facebook.
Sign up. Be inspired. Travel.
Subscribe now for hand-picked holiday deals, inspiration and the latest travel tips, straight to your inbox.