Eat your greens: The best destinations for vegetarians
For vegetarians, finding a meat-free meal on holiday can be a headache. But it's not impossible.
We pick some destinations that serve veggies surprisingly well – and some that vegetarians may want to avoid.
Currying favour in India: 10/10
Say (Hindi): "Main shakaharee hoon"
India is veggie heaven. There are probably more vegetarians here than in the rest of the world put together, so this is one place where they won't look at you as if you're weird when you say you don't eat meat.
There are pure vegetarian restaurants in most of India's poshest hotels, but you'll find some of the best veggie grub at street level, in thali restaurants that serve a mouthwatering array of dips and fritters with rice and breads such as naan, the ubiquitous chapati and – in the south – dosa (rice pancakes) or idli(discs of steamed rice).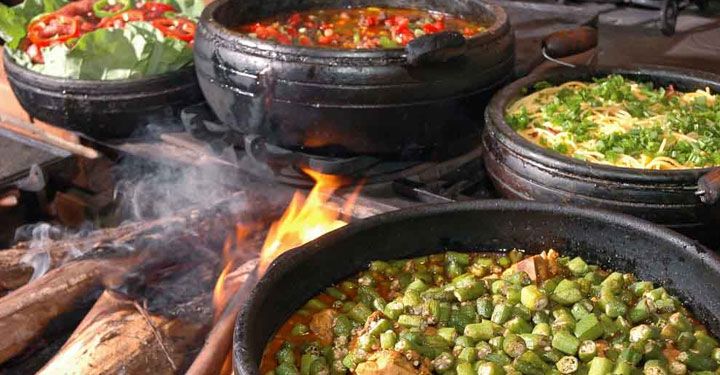 Nowhere else in the world offers vegetarians such variety, and even if you're a carnivore at home, giving up meat while you're in India is a good way to avoid tummy upsets.
Turkish delight: 9/10
Say: "yiyemorum hic yet" ("I don't eat meat") or "et suyu bile yiyemmiyorum" ("I don't even eat anything with meat stock in it")
Surprise! The home of the kebab can be a real treat for non-meat-eaters – and their carnivorous partners. Turkish meze – multiple mini-dishes that cover every square inch of your table – can include spicy lentil and bulgur kofte, dips such as grilled eggplant, beetroot and yoghurt, carrot and caraway, muhamara (a spicy spread made with grilled red peppers), walnuts, chillis, garlic and pomegranate molasses, and, of course, hummus.
Turks also have a whole culinary culture built around soup – you'll find restaurants called corbaci all over Turkey (especially near bus stations and markets) that serve nothing but. Sadly, true vegetarians may discover that even soups that seem innocent at first sight – such as ezo gelin corbasi, a fab red lentil soup with mint, aubergine, yoghurt, mint and barley – are based on meat stock.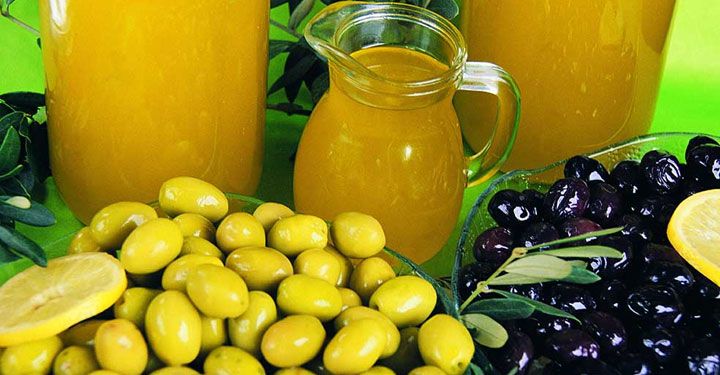 Then there are Turkey's two signature dishes – pide, a pizza-like flatbread topped with cheeses, olives, tomatoes and garlic, and imam bayildi, made with aubergines stuffed with chopped tomatoes, onions, herbs and spices and stewed in the oven (you'll find this in Greece, too, where it's called papoutsakia – little shoes).
It's all Greek for me: 8/10
Say: "Eemay hortophagos"
It's not all about squid, moussaka and souvlaki in Greece's most authentic eateries. The ubiquitous horiatiki or 'village salad' – lots of tomatoes, cucumber, green peppers and olives, topped with a slab of feta cheese – goes a long way, but if you know where to look and what to ask for there are lots of other meat-free choices.
So steer clear of heavily-touted tourist traps by the harbour and seek out a back-street mezedopoleio for the Greek take on meze. Cornerstones of a full-on meze lunch or dinner include black and green olives, hummus, tsatsiki and other dips such as kopanisti (made with feta and red peppers).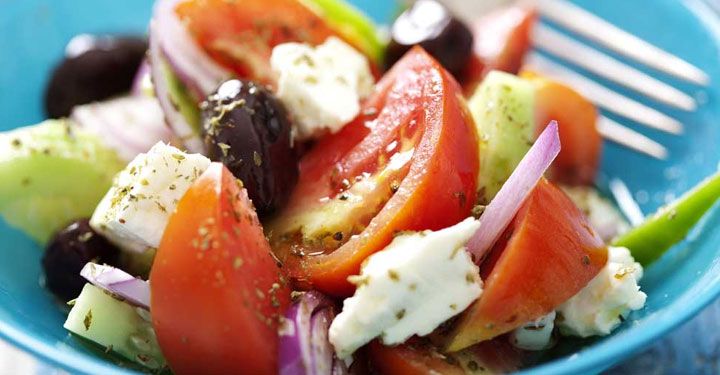 Look out too for dishes such as tomatakeftedes (tomato balls) agourakia gemista (stuffed baby cucumbers), piperies me feta tiganites (fried peppers stuffed with feta cheese) kolokithokeftedes(aubergine and potato fritters) tiropita (miniature cheese pies in filo pastry, eaten hot or cold) and spanakopita (little spinach pies).
Ital is vital in Jamaica: 7/10
Say: "Mi don't nyam meat"
Most Jamaicans love their jerk chicken, pork and snapper. But true Rastafarians shun meat in favour of 'ital' dishes that boost your 'livity' or physical and spiritual well-being. The pure ital diet also swaps salt and sugar for herbs and spices such as Scotch bonnet peppers.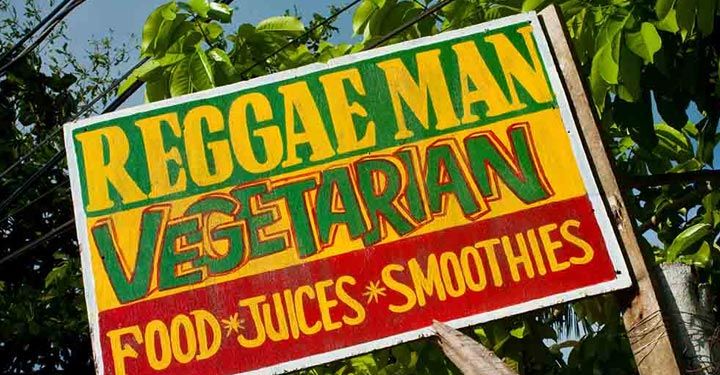 You'll find Rasta restaurants everywhere in Jamaica, serving up dishes such as sweet potato and black bean curry, fried plantain, callaloo, breadfruit and ackee – Jamaica's national fruit, a favourite breakfast dish, and almost indistinguishable from scrambled eggs.
When in Rome, Italy: 6/10
Say: "Sono vegetariano"
Red meat isn't as big a part of the Italian diet as it is in the UK, and the traditional Italian menu is packed with tasty non-meat choices. You won't go far wrong choosing one or two pasta or polenta-based primi (first courses) plus something out of the contorni list. Most side dishes are meat-free (Italians order their meat choices separately) and every region has its own vegetarian specialty dishes.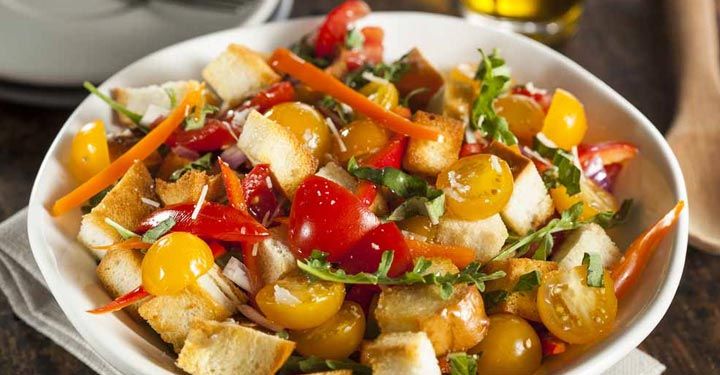 In Rome, look out for starters such as pasta flavoured with cacio e pepe (black pepper and pecorino) or main dishes such as rice-stuffed tomatoes. From Sicily, there's pasta al norma (with fried aubergine, tomato and basil sauce topped with shaved ricotta).
In Florence, you'll find panzanella, a salad of chopped tomatoes and red onion with basil and crusty bread, or in winter heartier dishes such as fagioli all'uccelletto (beans in herby tomato sauce) and zuppa di farro (spelt soup).
Pick and mix in Spain: 5/10
Say: 'Soy vegetariano'
Spain's tapas tradition of mixing and matching makes it a great veggie choice. There's a plethora of cheeses, juicy tomatoes, olives and tortillas to choose from – and to order you just point to your selection, so you don't have to struggle to translate the menu.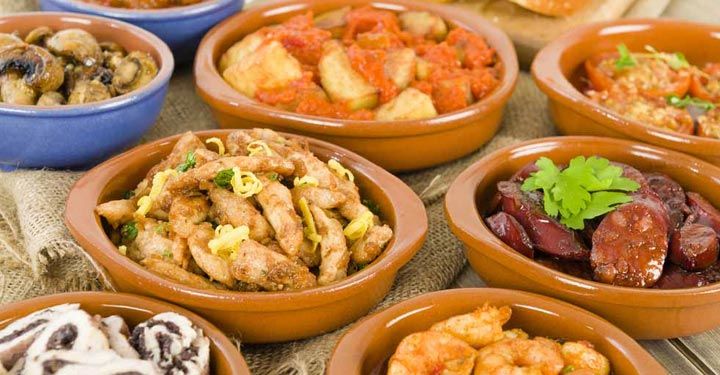 But Spaniards do find it hard to get their heads around the fact that veggies don't even eat ham (which they seem to eat at every meal) or seafood, so you might also want to tell your waiter: 'No como ningun tipo de carne o pescado' (I don't eat any kind of meat or fish).
Mex without the Tex, Mexico: 4/10
Say: "Soy vegetariano"
Another happy surprise for veggies: Mexico has lots of non-meat treats. True, menus in most resort restaurants are meat-heavy, but the everyday Mexican diet is less so – seek out a simple taqueriarestaurant for dishes such as nopalitos (cactus salad), tacos de rajas con crema filled with hot pobano peppers, cream and cheese, flor de calabaza (fried courgette flowers) or mushroom and cheese quesadillas. Yum.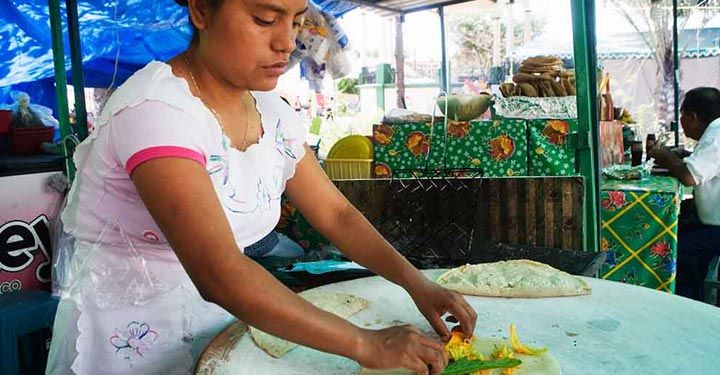 And (as in India) going vegetarian while you're in Mexico is a good way to avoid tummy upsets. And save money.
Back in the USA: 3/10
Say: "I'm a vegetarian"
The deeper you go into America's heartland, the meatier the menu gets. But there are boho enclaves that keep the green flag flying high. Multi-cultural Manhattan offers vegetarians a gourmet selection based on cuisines from all over the world, from Japanese and Korean Zen Buddhist dishes, Indian buffets, and imaginative fusion dishes.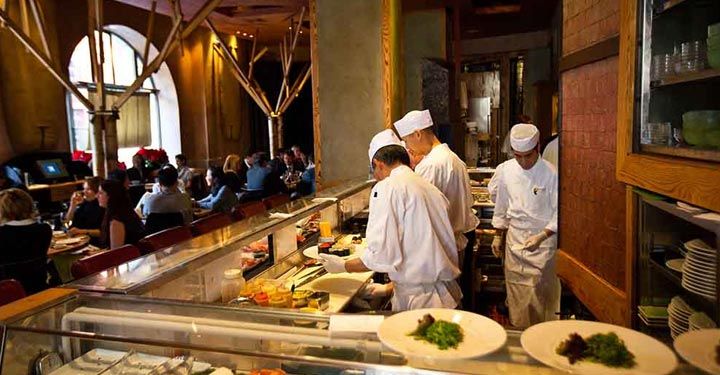 Over in California, San Francisco – birthplace of the 1960s hippy dream – has come a long way since macrobiotic brown rice and mung beans kept body and soul together. San Francisco rivals Manhattan for world-class upscale vegetarian dining in the world, with menus that fuse Asian and Pacific influences. And in Texas – where eating rare, inch-thick steaks is seen as a patriotic duty – arty, edgy Austin is a veggie-leaning island in a sea of red meat.
The ubiquitous omelette in France: 2/10
Say: "Je suis vegetarien/ienne"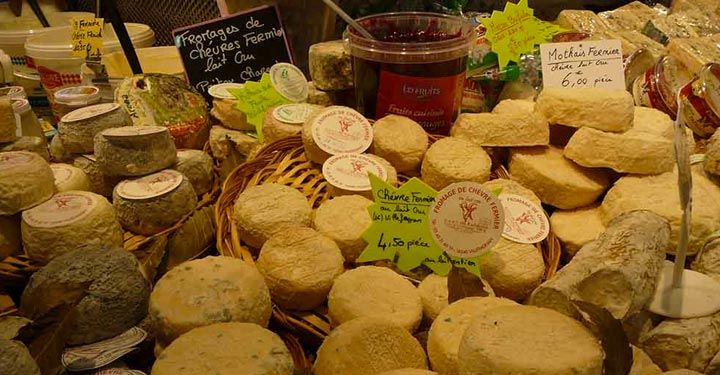 The food-obsessed French just don't get the vegetarian thing. In restaurants, it's omelette and a salad wherever you go, from Paris to St Tropez. When that gets old, try crepes, the tasty thin pancakes that come with a variety of sweet and savoury fillings. The best come from Normandy and Brittany, but you'll find a creperie in most places. And, of course, you can eat a different cheese at every meal, with crusty bread.
Nul points, Norway: 0/10
Say: "Jeg er vegeterianer"
Denmark has become a hot new foodie destination, but its Nordic neighbour Norway disappoints. For non meat-eaters, it's pretty much boiled spuds, boiled eggs, limp lettuce and the occasional imported, greenhouse-grown tomato wherever you go.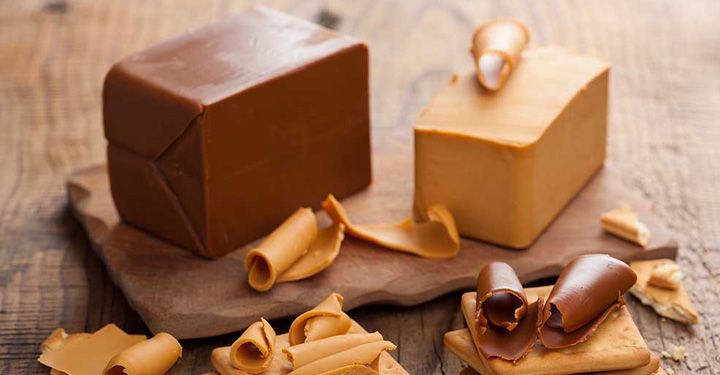 Even brunost – the brown goats' milk cheese that Norwegians love – is very much an acquired taste.
Sorry, Norway. As the Eurovision judges say: 'Norvege – nul points'.
Have a comment or question about this article? You can contact us on Twitter or Facebook.
Sign up. Be inspired. Travel.
Subscribe now for hand-picked holiday deals, inspiration and the latest travel tips, straight to your inbox.