Oktoberfest is the undisputed heavyweight champion of beer festivals – there's no denying that.
But it's not the only big beer festival in the world. Not by a long shot. Our planet is full of pale ales, pilsners, craft lagers and stouts; you just have to be willing to seek them out.
Whether you missed out, went last year or just want a new location for your beer-inspired break, here are some of the biggest and best alternatives to Oktoberfest.
1. London Oktoberfest
When: 4th - 14th October, 2018 and 18th - 31st October, 2018 for the Halloween special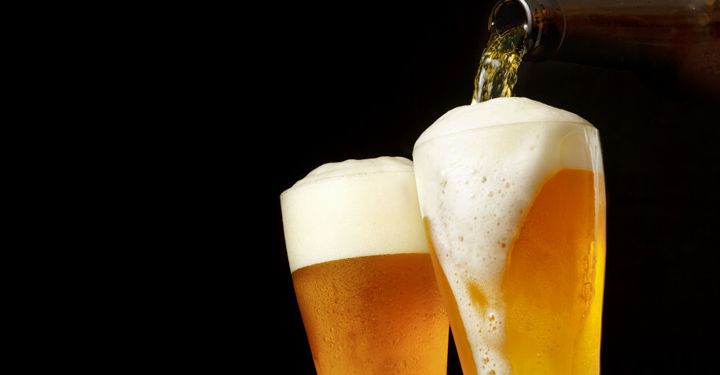 Don't fancy leaving the country? What better way to celebrate Oktoberfest than by heading to London's very own, albeit slightly condensed, version of the famous beer festival.
Don your best lederhosen, grab your trusty stein and head down to either Green Common in Ealing and Millwall Park in Canary Wharf, as London does its best Bavarian impression.
For the sum of £10 you can pay on the door or there are plenty of food and drink combination deals that start from as little as £14.50.
Of course, there'll be all the elements that make Oktoberfest so incredible: live and loud Oompah bands, authentic German fare and thousands of happy revellers enjoying the atmosphere.
2. The Cannstatter Volksfest, Stuttgart
When: starts September 28, 2018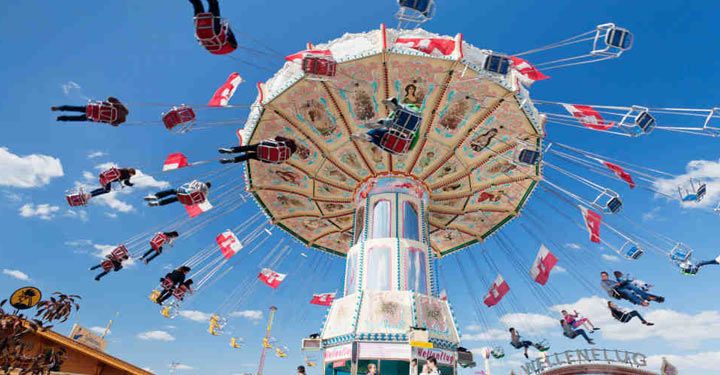 "Oh, you're doing Oktoberfest? I'm off to the Stuttgart Cannstatter Volksfest, instead. You've probably never heard of it."
No-one likes that guy, except that guy. But maybe this year he has a point? Avoid the mainstream and head to one of Germany's lesser-known beer fests for some bratwurst and beverages.
Well, lesser-known probably isn't the best way to describe Cannstatter Volksfest, or "Wasen"; it is an absolutely massive festival with 200 years of heritage under its belt. It doesn't quite roll off the tongue like Oktoberfest, though, does it?
As well as 10 speciality food and drink tents, there's also a huge flea market and one of the biggest fun fairs in all of Europe to keep you occupied.
3. Craft Beer Calling, Newcastle upon Tyne
When: 18th - 20th October, 2018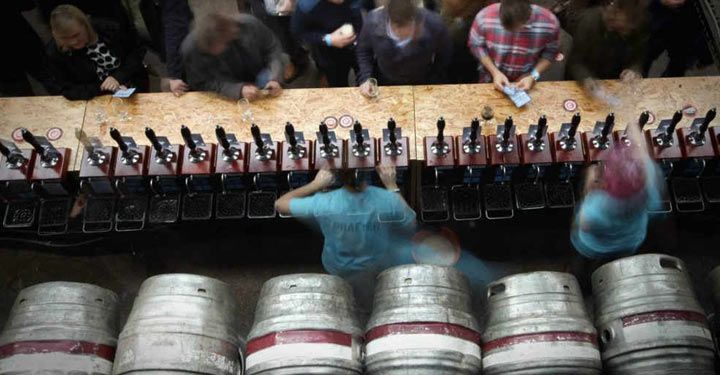 "Eeeh man, ahm gannin te the booza."
Didn't quite catch that? It doesn't matter. All you need to know is that Craft Beer Calling in Newcastle is one of the finest international beer festivals to strut on this malty scene in recent years.
For a mere £39 you can come and go all weekend, while £10 will get you in and keep you good and hoppy for the day. As it's in Newcastle, you'd expect a fair bit of partying to accompany the 60 artisan brewers and numerous street food vendors – and you'd be right to think so.
Top DJs will be spinning their stuff in the evenings, with the "almost legendary" closing party taking place on Sunday. Who needs Munich when you've got craft beer and the Toon?
4. Cape Town Festival of Beer, South Africa
When: 30th November - 2nd December, 2018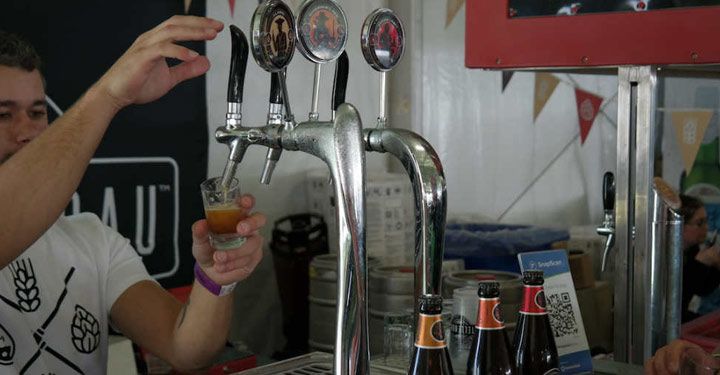 If you're going to boast about being "the biggest beer festival in the southern hemisphere", you'd better have the ale to back it up.
Luckily, the Cape Town Festival of Beer does – in ridiculous quantities.
The three-day festival welcomes more than 60 breweries and more than 200 beer types to Hamilton's Rugby Club in Green Point, Cape Town, with more and more of both added every year.
And, of course, there's rugby on the telly throughout.
5. National Winter Ales Festival, Derby
When: 21st - 24th February, 2018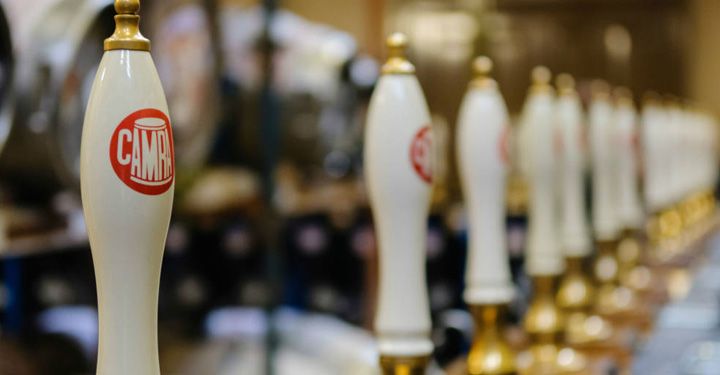 Skint from Christmas and can't afford to go away to drink beer? Have no fear, just head over to Derby for a comforting pint of winter ale instead.
Kicking off on February 21 for four days of frosty fun, this could be the perfect stocking filler for the beer-drinker in your life.
You have to be a member of CAMRA (Campaign for Real Ale) to get into this one, but if you're a true saison snob and not just your average lager lout, then you already should be.
6. Festival of Barrel Aged Beers, Chicago
When: November 2018 (date TBC)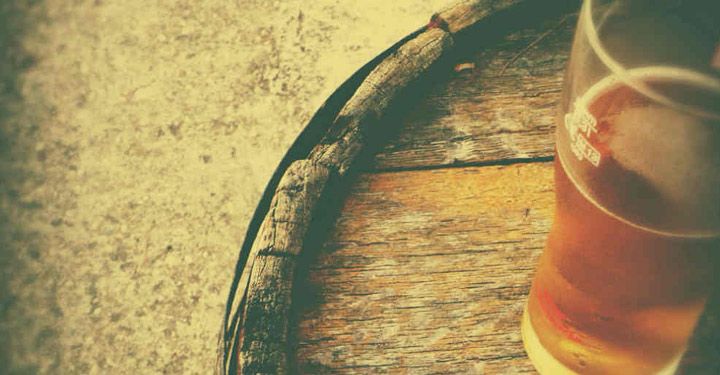 The Windy City is no stranger to beer festivals, but this one is specialist even by the most seasoned craft connoisseur's standards.
The Festival of Barrel Aged Beers is dedicated to the rarest beers – think bigfoot rare – aged carefully in wooden barrels, that may not even be available for commercial sale.
Taking place in November, there'll be some 300 tasty tipples on offer, some of which may never be made again – now that's a beer festival to tell your friends about.
7. California Beer Festival at Sea
When: 15th - 16th September, 2018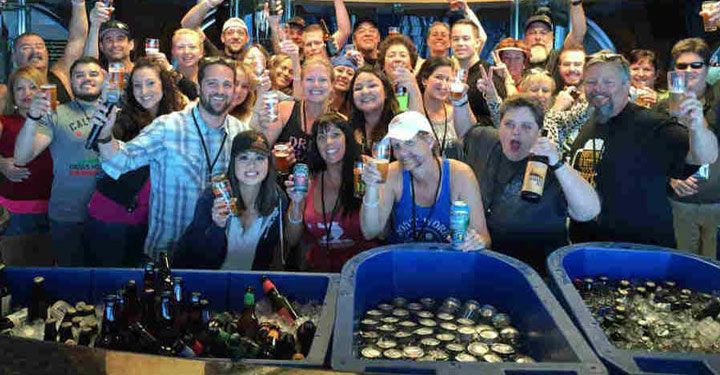 Taking the term "booze cruise" to previously uncharted levels of hipsterdom, the one-of-a-kind California Beer Festival at Sea combines a huge craft beer party with a three-night voyage to Mexico.
Beer aficionados will set off from LA aboard the grand Golden Princess® and make their way down the Pacific towards the beautiful Baja de California and Ensenada, sampling some of the Golden State's finest brews along the way. If you love to travel as much as you love to drink beer, this could be the perfect beer festival for you.
8. Great Japan Beer Festival, Yokohama
When: 15th - 17th September, 2018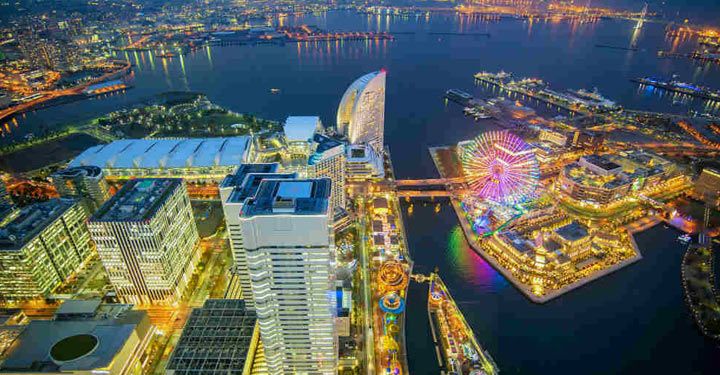 Japanese beer? Yeah, you know, you once picked up a bottle of Asahi in the supermarket while feeling a little exotic. And you quite liked it, too.
Well, prepare to have your perceptions of Japanese ale kicked up a notch at the Great Japan Beer Festival where there are no fewer than 900 different beverages to taste.
This festival takes place three times over the course of the year, in three different places, with last orders being called at Yokohama in September.
It's 5,000 yen (just over £27) to get in to the festival and you'll also get yourself a delightful long-stem "aroma tasting glass" – how fancy.
9. Kona Brewers Festival, Hawaii
When: 9th March, 2018
Another one for next year, Kona Brewers Festival is more than just a celebration of Hawaii's burgeoning beer scene; it's a huge knees up in honour of the island state's music, culture and food all rolled into one gloriously laid-back party.
Lapped by the turquoise waters of Kamakahonu Bay, the one-day festival's setting makes all the difference and the cost of entry is a snip at £50. For your fee you get – you guessed it – a free tasting glass, eight tasting vouchers, free food samples and entertainment.
But as far as the ale goes, there's plenty doing the rounds. Up to 40 brewers from Hawaii and the US mainland gather to show off their batches in awesome, paradise-like surroundings.
Please note: This is an updates version of an older article. All prices and facts were correct at the time of writing.
Been to a great beer festival that's not on the list? Have you been inspired to visit one? Let us know in the comments below.
Have a comment or question about this article? You can contact us on Twitter or Facebook.