July 22, 2019
Fancy yourself as a bit of a cognac connoisseur, a true aficionado of Cuban rum and Mexican tequila, or a good ol' sour-mash-sippin' boy from Tennessee?
Our guide showcases some of the best distilleries around the world where you can sample your favourite tipple in the place it's produced.


Tequila – Tequila, Mexico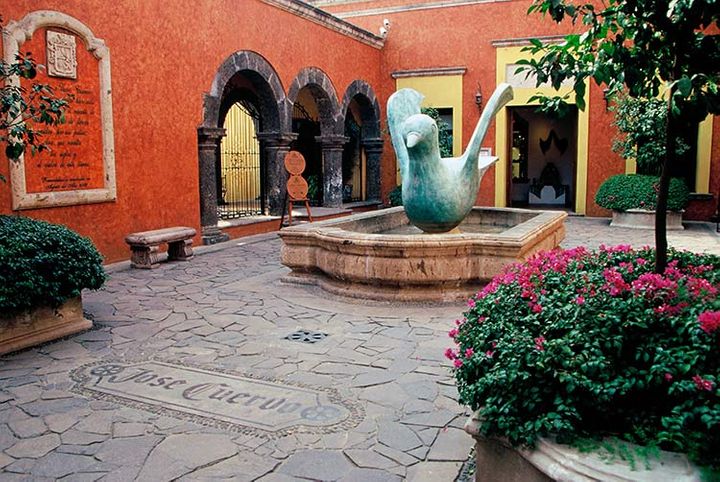 Ride the Jose Cuervo Express from Guadalajara to Tequila and La Rojeña distillery to taste tequila as you've never tasted it – if you're used to the supermarket stuff, encountering the real thing is an education. From the train, you'll see vast fields of spiky blue agave plants that yield the juice from which the world's biggest-selling tequila is made.
Opened in 1812, La Rojeña is Latin America's oldest working distillery. It produces rivers of 'silver' tequila – the stuff that goes into shots and cocktails – but it's the increasingly fashionable labels like Reserva de la Familia, a cask-aged 'extra añejo' tequila, that are the real revelation.
How to drink it
Lime and salt are traditional accompaniments to a shot of tequila – many an evening starts with the cry of 'lick it, slam it, suck it!' and goes downhill from there. The classic cocktail is the margarita: one part tequila, half a part triple sec, half a part lime juice, shaken and served in a glass rimmed with salt and a lime wedge. Treat tequila añejo with respect and sip it room temperature from a brandy snifter. As for eating the worm? Just don't go there.
Getting there
You can fly to Guadalajara via Cancun, Mexico City or US airports.


Absinthe – Prague, Czechia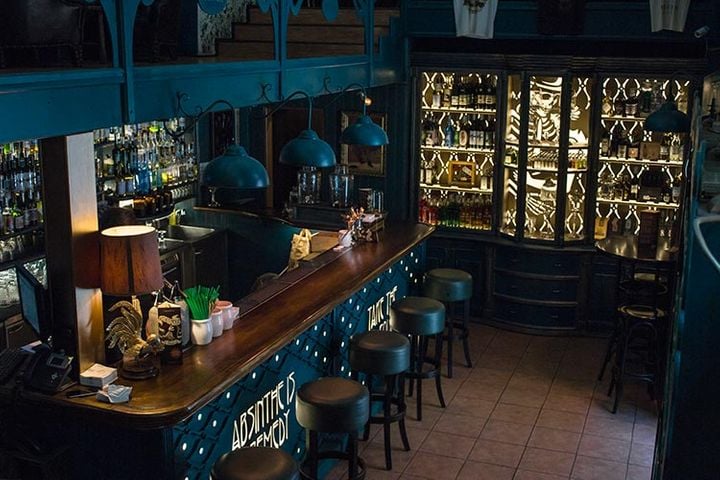 Mystique and ritual are part of the absinthe experience, and Prague is the world's absinthe capital. The Absintherie is the place to sample the 'green fairy' for the first time and find out about its wicked history and the aromatic herbs like wormwood, anise and fennel that give authentic absinthe its vivid colour and unique flavour.
If you acquire a taste for the stuff, you can pick up a bottle of highly potent 'King of Spirits' to take home.
How to drink it
Absinthe has a 70% alcohol content, so it packs a powerful punch. It's traditionally diluted one to three with cold water, dripped into your glass through a sugar cube, using a special perforated spoon. Sip, don't slam.
Getting there
You can fly to Prague direct from most UK airports.


Whisky – Islay, Scotland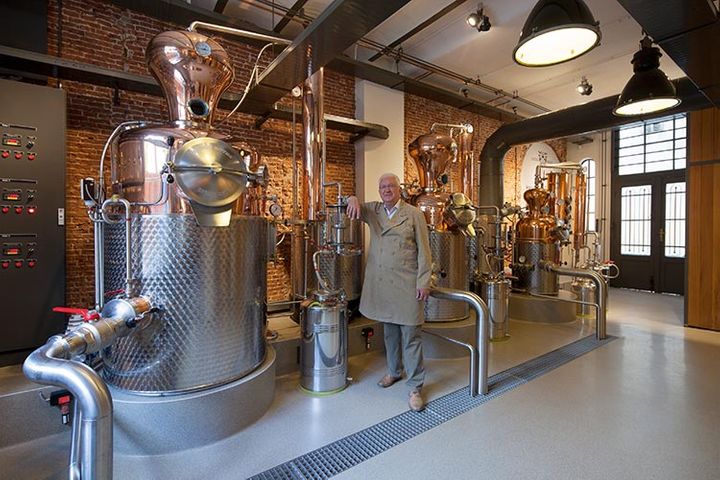 Red deer roam the moors and flocks of wild geese fill the skies over Islay, one of Scotland's most beautiful islands. Long ago it was the seat of the Lords of the Isles, and it's sometimes called the 'Queen of the Hebrides', but it's malt whisky that makes Islay particularly special. The island's distilleries are legendary, producing world-famous single malts.
Kilchoman, the youngest on the island, opened in 2005, and has made a name for itself with malts made with barley grown and malted in Islay and aged in oak casks that lend sherry, bourbon and madeira flavours to the mature product. Tours of Islay's only independent micro-distillery include tutored tastings of Kilchoman's latest 'expressions' – a great way to pick up the vocabulary that will help you sound like a real whisky expert.
How to drink it
Drink malt whisky at room temperature, with a splash of soft spring water – a tulip-shaped glass will enhance its complex aromas. Do say: "I'm getting notes of peat, papaya, vanilla and caramel". Don't say: "Can I have some ice?"!
Getting there
You can fly to Islay from Glasgow or take a ferry from Kennacraig on the Mull of Kintyre.


Ouzo – Lesbos, Greece
Ouzo is Greece in a glass – add water and ice, and it turns blue-white. The best ouzo in Greece, according to some, comes from Lesbos, and the Barbayannis family has been making ouzo on this spectacular Aegean island for more than 150 years.
At Plomari, beside a mirror-calm gulf surrounded by sandy beaches, the Barbayiannis Ouzo Museum gives pride of place to an antique alembic brought here all the way from Constantinople (as it then was). Don't ask for the family recipe: it's a closely guarded secret.
How to drink it
Long, with plenty of ice and water, with an array of meze titbits such as olives, feta cheese, grilled octopus and fried anchovies.
Getting there
You can fly there in summer from London Gatwick and other regional UK airports, while connecting flights are available year-round via Athens. Ferries from Piraeus, the port of Athens, take 8-10 hours.


Rum – Havana, Cuba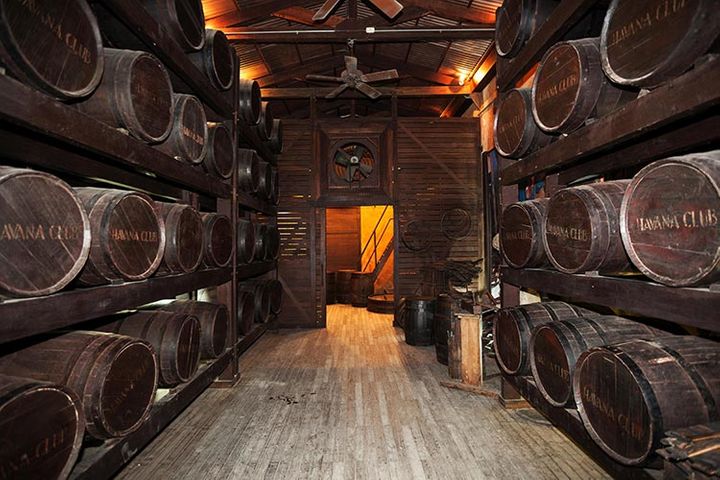 Rum is made wherever sugar cane grows, but Cuban rum is the daddy. The legendary Havana Club distillery isn't open to visitors, but the brand's Museo del Ron in Havana's old quarter takes you on a journey through four centuries of rum-making, explaining the process from raw cane juice to three-year-old golden nectar and allowing you to indulge in some generous tasting.
With luck, they'll let you sample the Centenario, an amazingly complex sip replete with sweet and smoky hints of coffee and tobacco – perfect with a cigar, if that's the sort of thing that floats your boat.
How to drink it
Drink Cuban rum straight, on the rocks, or in a magical mojito: two teaspoons of white sugar, two sprigs of fresh mint, the juice of half a lime, lots of ice and sparkling water to taste.
Getting there
You can fly direct to Havana from the UK or via Spain.


Vodka – Krzesk, Poland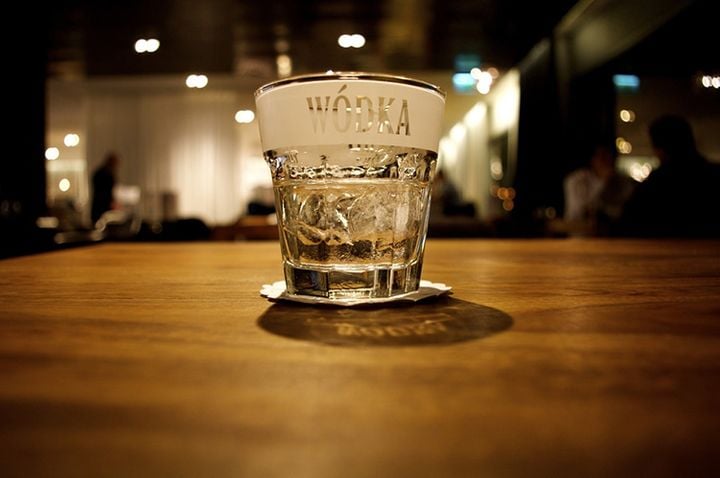 Tad Dorda has been making Chopin vodka at Krzesk, about 50 miles from Warsaw, since 1997. It's one of the few Polish vodka brands that distills its own spirits instead of buying in neutral alcohol, he says, and every drop is made from locally-grown stobrawa potatoes, rye or wheat.
At the distillery's visitor centre, a gracious 18th-century manor house, you can sample all three varieties.
How to drink it
Shaken not stirred, of course: three parts vodka to one part vermouth, garnished with three olives. Or drink it neat, in a tulip-shaped glass.
Getting there
You can fly direct to Warsaw from most UK airports.


Cognac – Cognac, France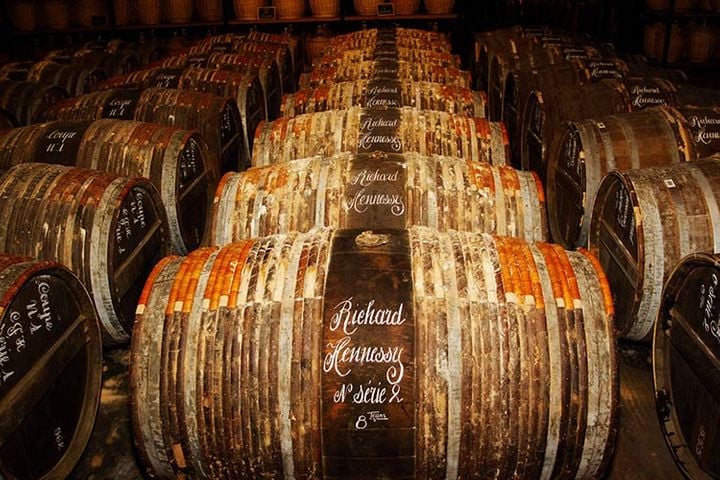 Cognac is a small town with a colossal reputation. This is the home of France's liquid gold, distilled from white wine made with Ugni grapes in copper pot stills that look like steampunk flying saucers.
To get a feel for the town's history, take a Hennessy tour, starting with a riverboat trip on the Charente and winding up at Hennessy's warehouses, where the air is heavy with the heavenly scent of the VS, XO and VSOP cognacs that you'll sample at the end of your visit.
How to drink it
Old school poseurs favour the classic balloon glass at room temperature, true connoisseurs like the tulip glass that brings out cognac's complex perfumes, but it's OK to drink it over ice, with mixers, or in a cocktail.
Getting there
You can fly direct to Bordeaux or Poitiers from several UK airports.


Jenever – Amsterdam, The Netherlands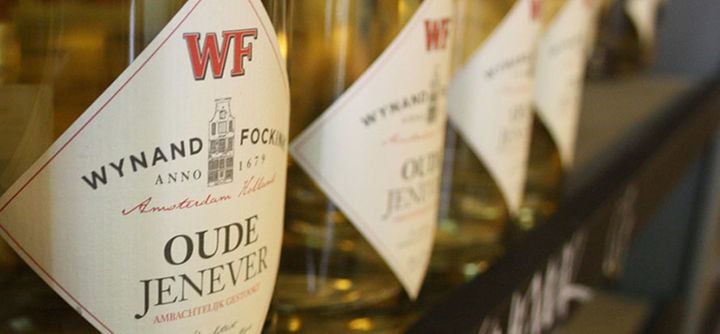 Nothing much seems to have changed at Wynand Fockinck for more than three centuries. Amsterdam isn't short of heritage bars, but this proeflokaal ('tasting tavern') is special.
It's been the home of jenever, Holland's national spirit, since Wynand Fockinck set up his distillery, shop and bar here in 1679, distilling a corn-based, juniper-flavoured drop that's best described to the uninitiated as 'like gin, only more so'.
How to drink it
To show off, ask for a kamelenrug (camel's hump') – a glass so full that it's almost brimming over. Leave the glass on the bar, bring your lips to it and take a slurp or two until you can pick it up without spilling the precious contents.
Getting there
You can fly to Amsterdam from most UK airports, take a ferry from Newcastle or go by Eurostar from London St Pancras via Brussels (around 4 hours).


Whiskey – Lynchburg, Tennessee, USA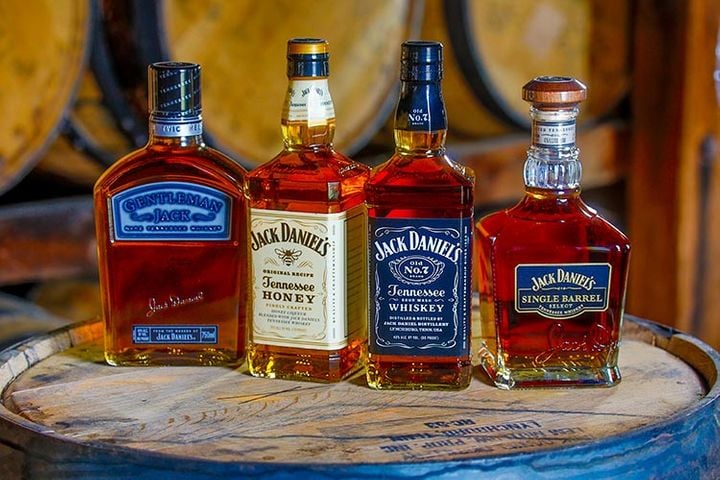 They've been making charcoal-mellowed sour mash whiskey in Lynchburg, Tennessee since Jack Daniel opened his distillery here in 1866 – although they took a break from 1919 to 1933, when booze was banned in the US.
Find out all about America's oldest distillery with a 'Taste of Lynchburg' tour and a tutored tasting of three different whiskeys and a cocktail in the historic Barrel House, where whiskey is aged and stored.
How to drink it
JD and Coke is rock and roll's signature drink, but for a longer, more refreshing drink try a Lynchburg Lemonade – Jack Daniel's triple sec, lemon juice and lime soda over ice.
Getting there
You can fly to Raleigh, North Carolina (150 miles from Lynchburg) from London Heathrow.
Have a comment or question about this article? You can contact us on Twitter or Facebook.