Is there a north/south holiday divide?
March 1, 2018
By Joey Tyson
The economy, politics, house prices, preferences for gravy and what it should be slathered on (everything, by the way) … when it comes to the north/south divide, there's no shortage of topics for debate in the UK.
There's even some evidence to suggest the concept dates back as far as the Vikings – they didn't fancy going below the Watford Gap by all accounts. Today, some economists think it's only going to get wider, others say it doesn't exist at all – apart from the odd joke about flat beer or flat caps.
But what about holidays? People from Bradford and Brighton may sound different, but do they go to different places? Do those up north prefer long haul or short haul? And are southerners partial to Spain or Greece? Well, we've looked into the TravelSupermarket search data for summer 2018* to find out where everyone's going from the north, south or otherwise. And the results might just surprise you.
Different accents, same taste in holidays (mostly…)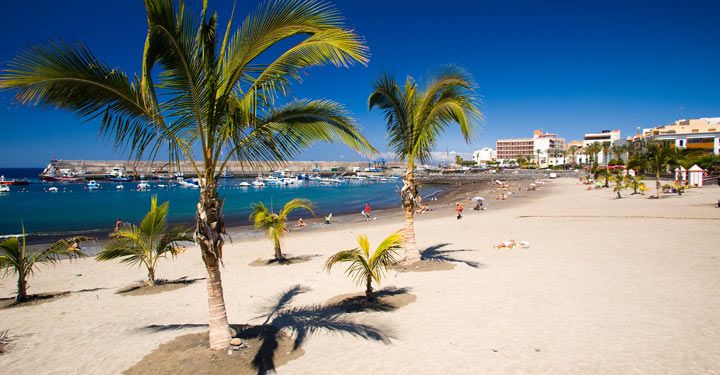 It doesn't matter whether you say bath or barth, our data shows that we all have a fair bit in common when it comes to holidays. The top four searches on TravelSupermarket were the same for southerners and northerners alike. Tenerife took the top spot, followed by Orlando, Majorca and the Balearic islands as a whole. We, as a nation, seem to love Spain.
Tight northerners or just savvy?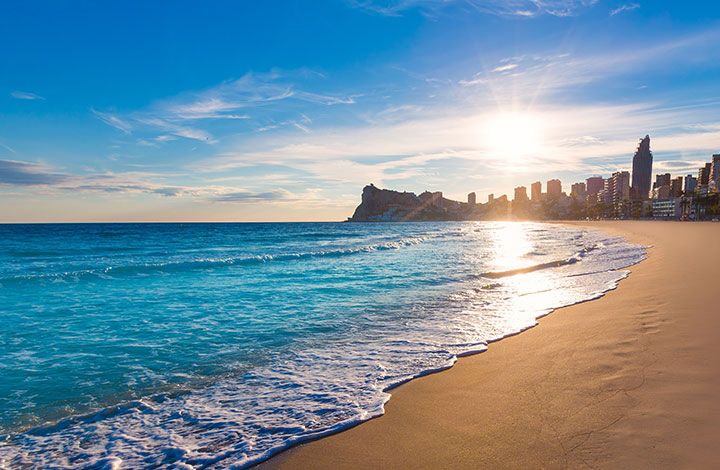 Speaking of Spain, our results did highlight a few differences. The resorts of Benidorm and Salou, where you can often snap up some bargain package deals from £337pp, were far more popular up north. Britain's favourite beach resort, Benidorm, was the fifth most popular destination for northerners with almost 3% of northern searches being for here. In the south, however, just over 1% of the searches were for this fun-filled destination and it ranked 17th overall.
Salou, meanwhile was in the top 20 destinations for northerners (number 17) while it didn't even feature in the top 50 searches for southerners coming in at number 58.
What's that about northerners being tight? Maybe they just love a good deal – we found that a week in Benidorm during August was, on average, £100 cheaper per person than Ibiza**.
It seems that southerners haven't discovered Benidorm's charms yet. But maybe they should take note as there's plenty to do in this Spanish classic as we explain in our blog post 10 things to do in Benidorm.
A Spanish love affair and the Trump Slump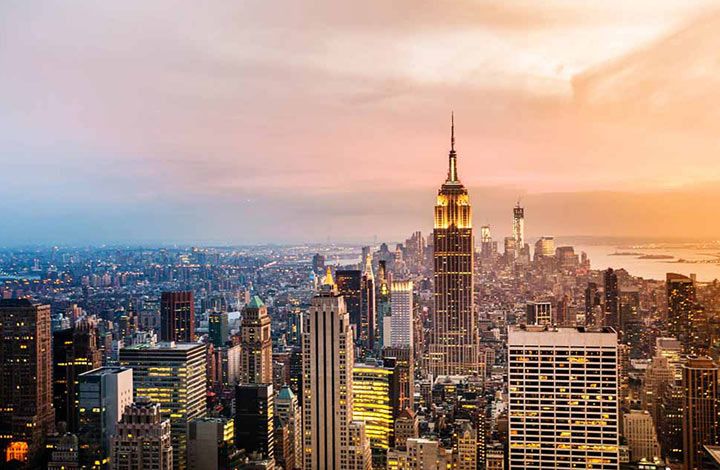 When we first looked into the north/south holiday divide back in 2015, Mediterranean island Majorca was the most popular destination by far. This time, Tenerife has wrestled the title over to the Atlantic.
In fact, our collective love for Spain is one thing that seems to unite us. And this year it was dominant across the board. Spanish destinations accounted for 60% of the northern top 20, while it was 40% for the south – and it was more or less the same story all the way back in 2015.
One of the biggest changes over the last three years is Orlando. The "theme park capital of the world" has surged in popularity since 2015 jumping from the fringes of the top 10 to number three this year. This is possibly due to the fantastic package deals that are currently available – according to recent TravelSupermarket research, seven-night trips to Orlando can be cheaper than equivalent holidays to Spain.
Meanwhile, New York and Las Vegas both made it into the top 10 for the north and the south. While historically popular, a recent surge for American destinations has been partially attributed to the "Trump Slump", with US destinations slashing costs in an attempt to lure back tourists who may have been put off by the White House's current occupant. In addition to this, the pound is currently doing well against the dollar, giving us a bit more spending clout across the pond.
With long-haul favourites Tunisia and Egypt dropping off in recent years, and the pound's value weakening against the euro, Brits have looked further afield for their sun fix. One of the biggest climbers has been Cancun, the lively resort city on Mexico's Caribbean Coast. It came in at number six for both north and south – a few years ago it wasn't even in the top 20!
Southerners prefer Greece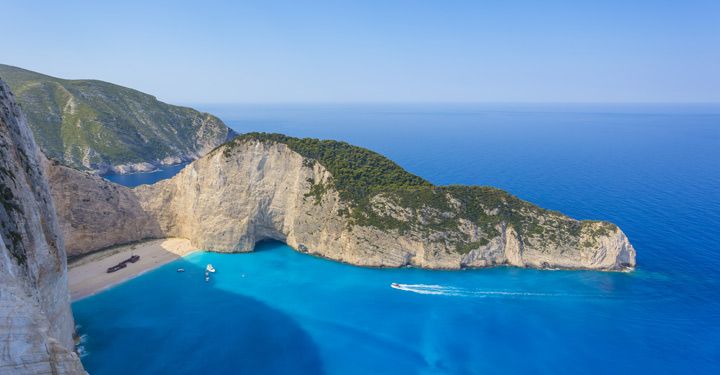 While the north seems content with tapas and sangria, more people down south fancy a bit of souvlaki and ouzo this summer. The Greek islands were incredibly popular for southerners, with a quarter of the top 20 destinations being in Greece – this was more than double the northern searches.
Crete, Santorini, Rhodes, Corfu and Zante are very popular below the Watford Gap this year, while just Crete and Santorini snuck into the northern top 20.
It seems tales of Greece's demise have been greatly exaggerated. Since its economic troubles a few years back, old Hellas has gone on to break records for tourist visitors in both 2016 and 2017.
Are southerners more adventurous?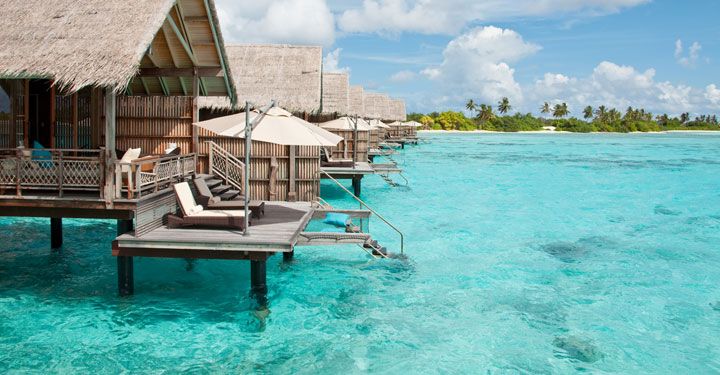 Southerners were more likely to go further afield, with 36% of the top 50 destinations longer than a five-hour flight away, compared to just 22% of northern searches.
Generally, exotic long-haul locations were more popular down south, with the likes of Barbados, Bali and Jamaica all ranking much higher than in the northern searches.
Not that we're saying northerners are adventure-phobes, it's just that London's massive airport infrastructure generally gives those down south a bit more range when it comes to flights.
But maybe it's just a case of "been there, done that" for northerners. For example, the Maldives is very popular this year for southerners, landing at number 8. Conversely, northerners don't seem too fussed about the idyllic archipelago as it came in at 24 for them – in 2015, it was in the top 20.
The top 20 in full
| | | |
| --- | --- | --- |
| | North | South |
| 1 | Tenerife | Tenerife |
| 2 | Majorca | Majorca |
| 3 | Orlando | Orlando |
| 4 | Balearic Islands | Balearic Islands |
| 5 | Benidorm | New York |
| 6 | Cancun | Cancun |
| 7 | Algarve | Las Vegas |
| 8 | New York | Maldives |
| 9 | Las Vegas | Crete |
| 10 | Canary Islands | Algarve |
| 11 | Ibiza | Canary Islands |
| 12 | Lanzarote | Santorini |
| 13 | Crete | Ibiza |
| 14 | Costa del Sol | Lanzarote |
| 15 | Santorini | Costa del Sol |
| 16 | Salou | Benidorm |
| 17 | Costa Brava | Rhodes |
| 18 | Dalaman | Corfu |
| 19 | Gran Canaria | Dominican Republic |
| 20 | Menorca | Zante |
Where are you going this year? Do you holiday like a northerner or a southerner? Let us know in the comments below.
* Searches for summer 2018 between July and mid September

** Based on a seven-night break with flights and three-star hotel in the first week of August

Have a comment or question about this article? You can contact us on Twitter or Facebook.
Sign up. Be inspired. Travel.
Subscribe now for hand-picked holiday deals, inspiration and the latest travel tips, straight to your inbox.