6 most impressive flight cabins

It's the end of the financial year and due to a series of shrewd investments, you are ridiculously rich. After all that hard work, you deserve a long relaxing holiday.
With money no object, you decide to shell out a small fortune to travel in the ultimate luxury. And you'd do well to better any of the these 'anything-but-plane' cabins. For a run-down of the most extraordinary interiors on offer, please peruse this selection of the world's 6 most impressive flight cabins.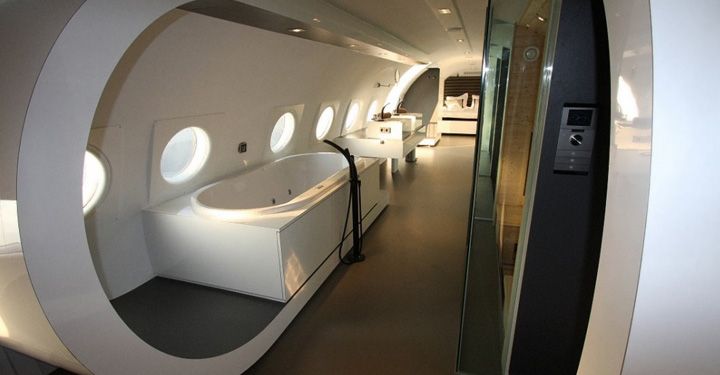 6. Virgin Atlantic 747 – Upper Class Suite
The bog standard Boeing 747, more commonly known as the 'Jumbo Jet', is the most prolific, long-haul passenger airliner currently in use. But don't let this plane's popularity put you off. The visionary designers at Virgin Atlantic have crafted a superlative flying experience with the introduction of the Virgin 'Upper Class' suite.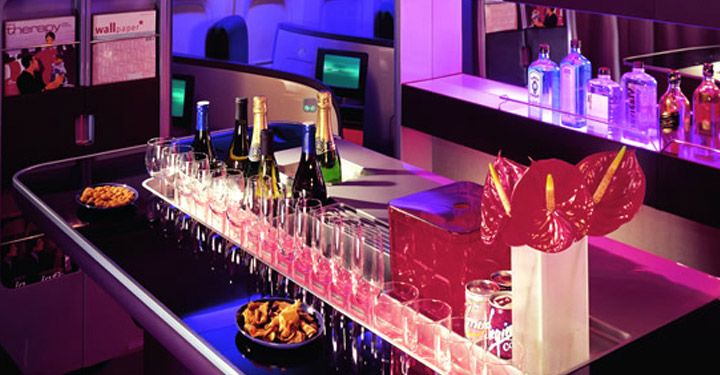 A leisurely lounging experience awaits, as you slip into your luxurious leather seat, which at the touch of a button can turn into spacious 6'6" bed. Each seat has its own aisle access and comes equipped with table, TV and personal power points. But if you tire of relaxing in your chair, you can always take a short walk to the en-suite bar, where service staff can provide you with a scintillating selection of beverages to indulge your every epicurean delight.
5. Singapore Airlines A380 – First Class Suite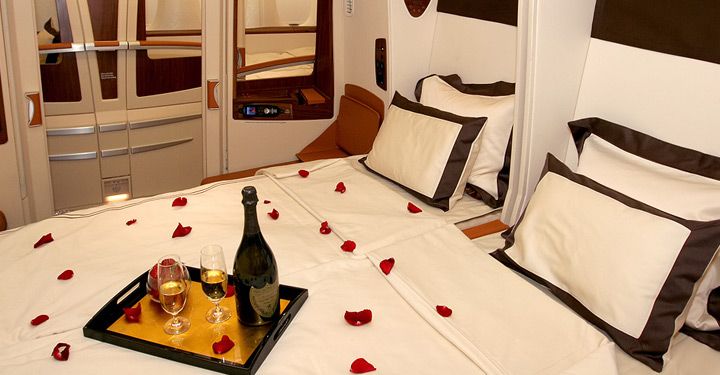 The largest passenger airliner in the world, the Airbus A380 boasts 2 decks of state-of-the-art aeronautical excellence. For the ultimate experience of luxury and leisure, the discerning traveller will have no other option than to secure themselves a private suite. The first class suite itself is a compact cabin, featuring sliding doors and window blinds, which allow you to achieve the perfect level of privacy.
As well as your own leather chair and dining table, the suite comes complete with a separate, luxurious double bed and a massive 23" wide screen LCD TV with over 1,000 hours of entertainment to choose from. Combine this with all the standard perks of first class, such as fine dining and round the clock service, and you can see why a first class suite is the prosperous person's choice. But if sharing your space isn't for you, you could always follow the example of Alwaleed bin Tala (the 26th richest man in the world) and purchase your own A320. That is if you have around $600 million to spare.
4. Bombardier Global series – Customised by Comlux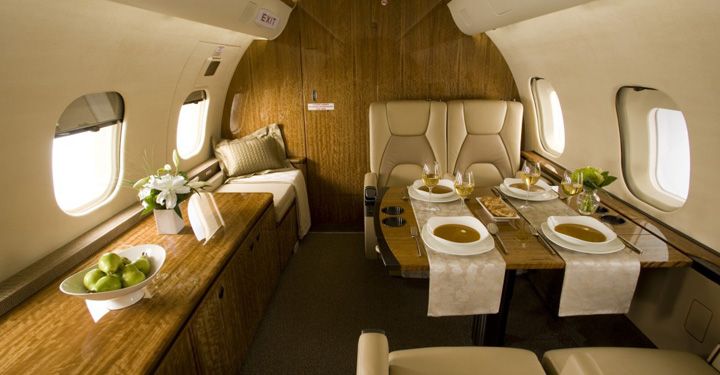 Yes, first class is nice, but do you really want to have to share your space? No, you deserve better. You deserve your own private jet. A long-range, small body jet, such as the Bombardier Global Express is a bargain at $45 million for the shell. Once you've purchased your shell, you'll need a company to furnish the interior.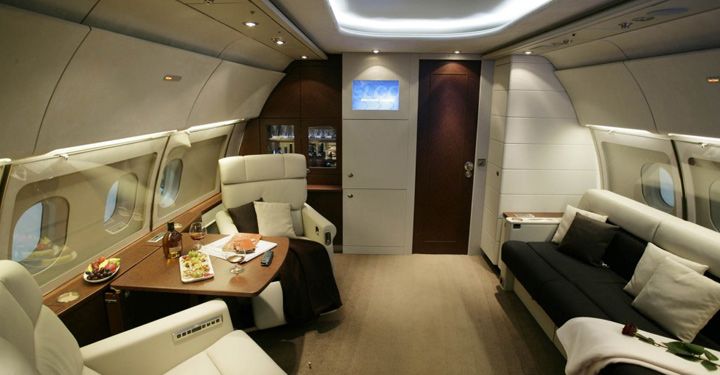 Comlux Aviation are the world leaders in jet furnishing. A favourite of the Saudi Royal family, Comlux provide stylish and indulgent interiors. The standard configuration of a small jet is to have 12 all-leather, fully reclining massage chairs with pinewood-finish tables. However customisations on offer can include dining tables, leather sofas, flatscreen TVs or anything you can fit inside the 14.73m x 2.49m x 1.9m cabin (length x width x height).
3. Airbus A320 Family – Customised by Comlux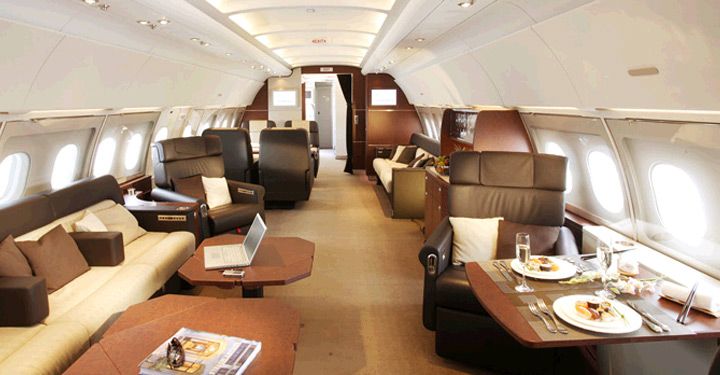 You've always found it difficult to sleep anywhere other than your own bed, but a four-poster, double king size bed doesn't fit into a small jet. Looks like it's time for an upgrade. A medium-range, narrow body jet such as the Airbus A320 will cost you around $85 million. It has ample space in it for a four-poster, double king size bed, or a small gymnasium with a Jacuzzi, or a fully functional bathroom with shower.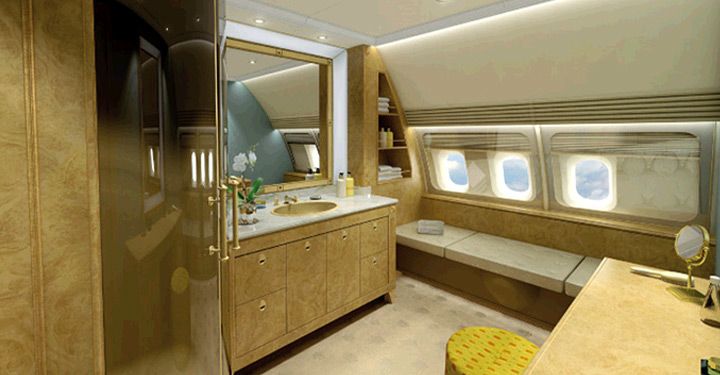 Anything you can imagine, as long as it can fit inside its 27.51m x 3.7m x 2m cabin, can be installed at your request.
2. Boeing 787-8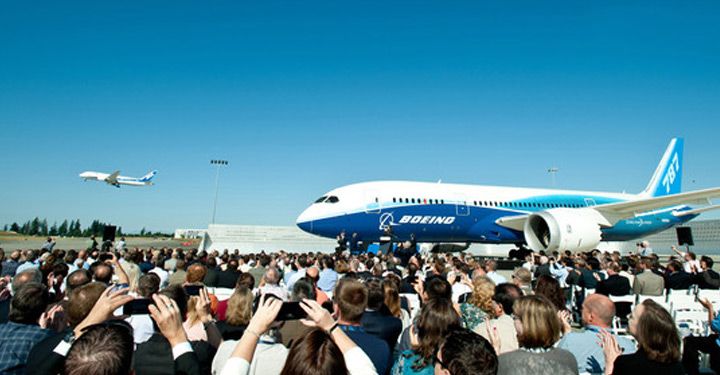 As of 22 October 2011, a new paradigm in luxury air travel was revealed. Boeing, the world's most successful airplane manufacturer announced the launch of their latest division, Boeing Business Jets. It also revealed their flagship corporate jet, the Boeing 787-8. Codename: Dreamliner.
1. Strato Cruiser Airship
For now your luxury lifestyle is constrained by the confines of modern technology. The future however brings fantastical opportunities for opulence. In the arena of extravagant air travel one concept design dominates, The Strato Cruiser Airship (SCA).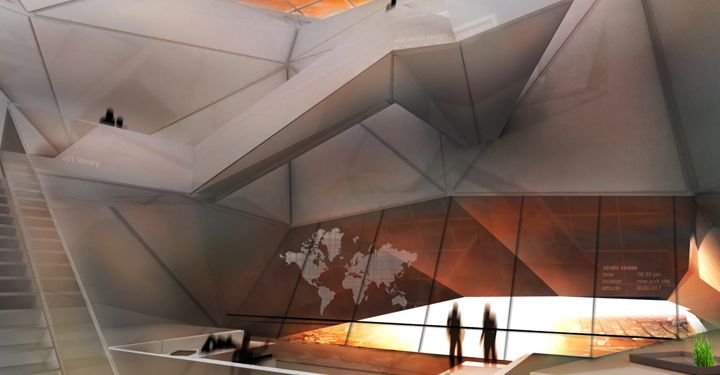 For the moment it exists only on paper, but if built the SCA would feature a laundry list of amazing attributes: a retractable polycarbonate roof, terraced deck with lap pool, 'Sky View' lounge, restaurant, bar, spa, library, bungee jumping platform and a massive main atrium with climbing wall and full-time DJ. All this, plus all the regular aspects of first class service that the wonderfully wealthy enjoy. The future is indeed bright.
Have a comment or question about this article? You can contact us on Twitter or Facebook.