The 10 worst holiday blunders to avoid

Booking a holiday is an exciting time – so exciting, in fact, that it's easy to get carried away and end up making a mistake or two that could spoil your break away. Here, we round up 10 of the worst holiday blunders and how to avoid them.
1. Booking the wrong destination/date
In 2014, one couple booked flights to the Caribbean for what they thought was a bargain £800, but were turned away at Birmingham airport because their flight was departing from Birmingham, Alabama – not Birmingham in the West Midlands.
Checking and double checking your destination and departure point when booking your flights can therefore prove crucial to a successful holiday! After all, you might not want to end up in Sydney, Nova Scotia when you thought you were flying to Sydney, Australia, or Paris, Texas when you thought you were flying to Paris, France.
Equally as important is checking the dates are correct.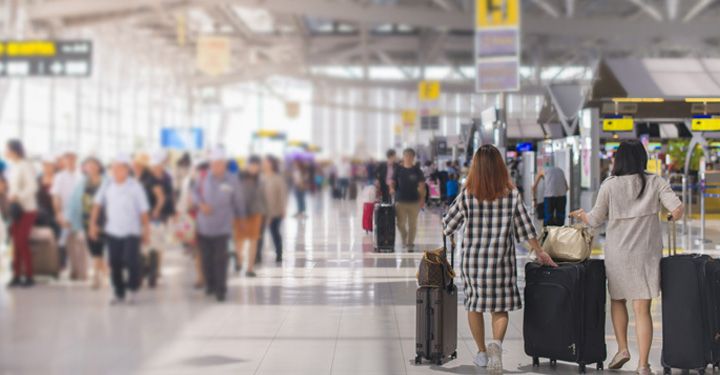 2. Booking the holiday in a different name to your passport name
Booking your holiday and flights in a different name to that on your passport can be a costly mistake. If you've changed your name, perhaps because you recently got married, and you haven't got around to updating your passport, be sure to book your flights in your maiden name. Or, if you're booking tickets for friends, ensure you have their full names with the correct spelling.
Fail to do so, and you'll end up forking out to get the name changed on your tickets. Ryanair, for example, charges £110 per passenger online and £160 at the airport, while easyJet charges up to £50 per person per flight – prices that really aren't worth paying.
3. Travelling without insurance
If you don't buy a travel insurance policy before you go on holiday, you can end up paying the price should you have to cancel your trip for any reason, fall ill on holiday or even lose your luggage.
A common mistake is to assume that a free Global Health Insurance Card (GHIC) offers sufficient cover. But while a GHIC can prove valuable when you're on holiday in Europe as it entitles you to the same medical treatment a local citizen would receive, it doesn't guarantee free treatment and it won't cover you for repatriation. You also won't have cover for holiday cancellation or baggage loss. So it shouldn't replace travel insurance. Bear in mind GHICs also aren't valid in the Channel Islands.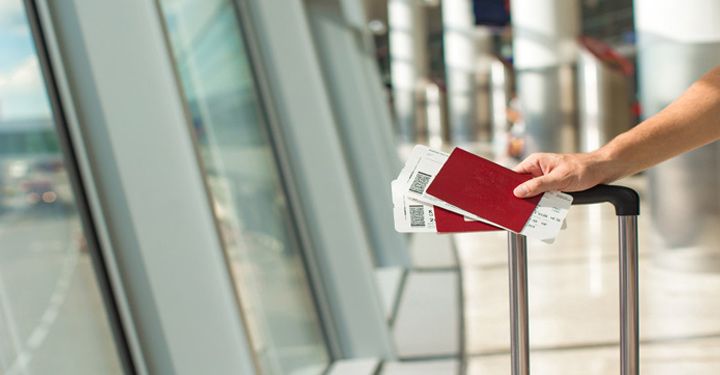 4. Failing to check your passport is valid well before you travel
It sounds obvious but many people forget to check when their passport expires before they travel. And your passport doesn't just have to be in date for you to be able to head off on your holiday – often you need to have a certain number of months left on your passport in order for it to be valid. This is typically three months or six months, but it varies by country, so check carefully.
Remember it can take several weeks to get a new passport, and if you need one urgently, it can cost you as much as £128 (one-day premium service) as opposed to the usual £72.50. So the sooner you check, the better.
If your passport does not meet the right requirements, the airline won't allow you to board.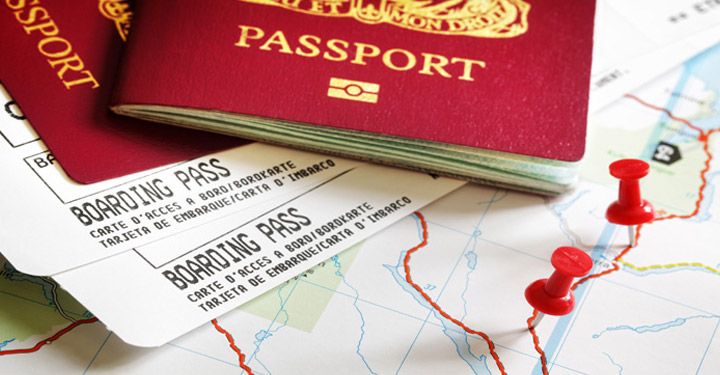 5. Not applying for your visa in time
Similarly, be sure to apply for a visa or other entry requirement in time if the country you're visiting requires one – such as for India, Russia or the USA. If you don't get your visa in time, you'll be prevented from checking in at the airport and leaving the UK in the first place. Get some more handy advice in our article 'Avoid a visa rip-off'.
6. Not booking your extras in advance
Booking travel extras, such as airport parking, car hire and your travel money, in advance can save you a lot of stress as well as a lot of money. The same applies to pre-booking additional baggage on your flight if you're likely to go over your allowance.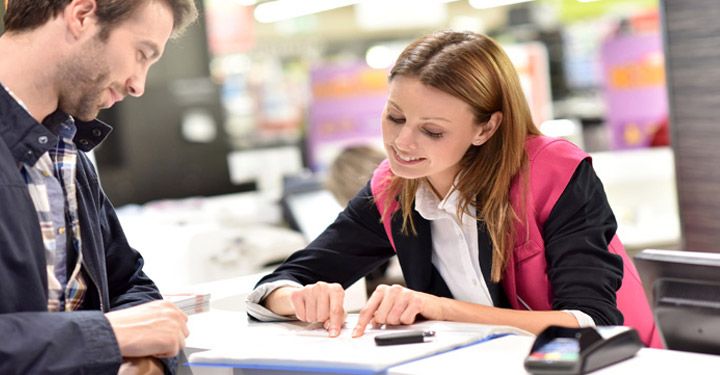 7. Running up a huge mobile phone bill
We've all been there – you return from holiday only to find that your mobile phone bill has sky-rocketed while you were away. Using your mobile abroad can be expensive, particularly if you're using data. But even only using your phone for texts and to receive and make calls will be more expensive than when you're at home.
To ensure you don't get caught out by these charges, it's worth checking whether your mobile operator offers a bolt-on deal which will lower the cost of using your mobile overseas.
It also pays to turn off data roaming on your phone, otherwise you could be incurring charges without even realising it.
8. Not planning properly
Planning a holiday can sometimes be a stressful affair and you might be tempted to skip some of the research to save time. But this can result in you choosing accommodation that's miles away from the places you want to visit or turning up to an historic site or museum only to find it's shut.
Equally, you might aim to see far more than is realistically possible in the time you have at your chosen destination. So rather than end up disappointed, take the time to research where you want to stay, what there is to do and when certain sights are open, and work out a realistic itinerary – not forgetting that you'll probably want some time to relax too!
It's also worth noting down your destination/hotel in the local language – especially when you're in countries with a non-European language (such as Mandarin, Arabic and Japanese) – so that you'll be able to show it to a taxi driver and always get back to your accommodation safely.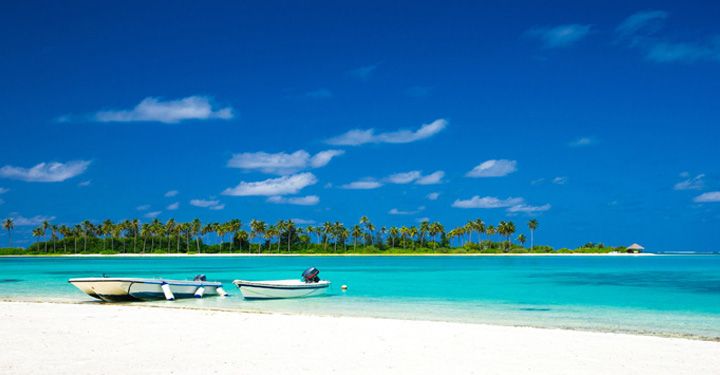 9. Getting caught out by the car hire excess
When you hire a car, the price will usually include basic insurance. But the excess that comes with this insurance is often expensive, ranging between £750 and £2,000. To reduce this excess, you'll be asked if you want to take out excess waiver insurance – but this can cost as much as £20 a day.
A far cheaper option is to plan ahead and purchase a standalone excess insurance policy from a specialist such as iCarhireinsurance. Here, you can pick up a policy from just £3.99 a day, making it significantly cheaper. However, be aware, if you make a claim, you will have to pay the excess to the car hire firm first before reclaiming your money from the policy provider.
10. Getting in a muddle with your travel money
Foreign currency can be confusing, particularly when it has lots of zeros on the end. Getting to grips with the money you're using and knowing the current exchange rate will ensure you know exactly what you're spending and that you don't get short changed.
Also be aware that if you're planning to use a credit card or debit card abroad, many will charge you for spending overseas and making cash withdrawals. So apply for one that won't charge you, such as the Halifax Clarity credit card – though you should still avoid using a credit card for cash withdrawals as you'll be charged interest from the day of the withdrawal.
Alternatively, consider a prepaid card, such as those on offer from FairFX, CaxtonFX and Travelex, which often allow you to side-step fees for using them abroad. You'll need to top your card up with cash in advance and you can compare your options on our prepaid card channel.