Covid-19 advice:
Where you can go on holiday | Check FCDO updates before you travel
Find out more
The world's most unusual UNESCO World Heritage sites

The UAE might be best known for its man-made islands and record-breaking skyscrapers, but it has also recently been granted its first UNESCO World Heritage site – the palm-filled Al Ain Oasis.
To celebrate the occasion, Tamara Hinson has rounded up some more of the most unusual UNESCO sites around the globe.
Head Smashed in Buffalo Jump, Alberta, Canada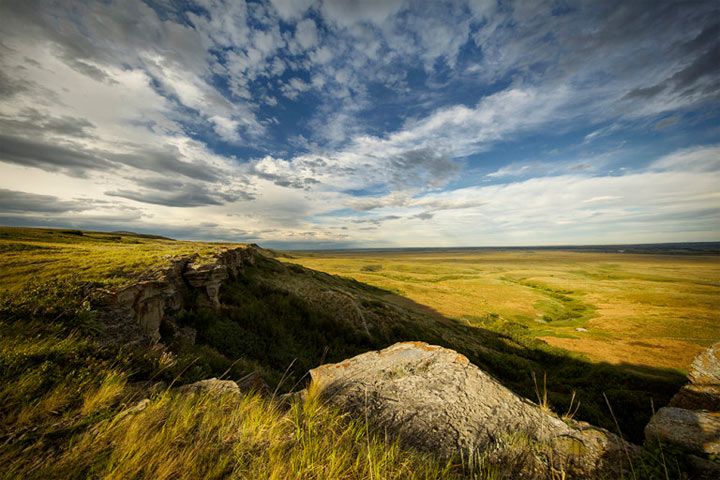 Yes, that really is the name of this Albertan UNESCO site. Thousands of years ago, native tribes would hunt buffalo by the rather cruel method of herding them over the side of a steep drop. Buffalo runners, disguised under animal hides, would use their knowledge of the creatures' behaviour to lure them closer to the edge, along channels marked with stones.
Hunters would then run towards the herd, causing the creatures to panic and plunge over the cliff. The stone-marked channels can still be seen, and there's a hi-tech interpretive centre. Oh, and a gift shop. Head Smashed in Buffalo Jump fridge magnet, anyone?
Rietveld Schröder House, Utrecht, The Netherlands
Everybody loves a good nose around someone else's home, but few houses make it onto the UNESCO World Heritage list. Built in 1924 by architect Gerrit Rietveld and commissioned by the eccentric Dutch socialite, Truus Schröder-Schräder, the property is an explosion of primary colours and asymmetrical shapes.
One of the most spectacular areas is the first-floor living room which, with the help of moveable partitions, can be transformed into smaller rooms.
Wadi Al-Hitan, Egypt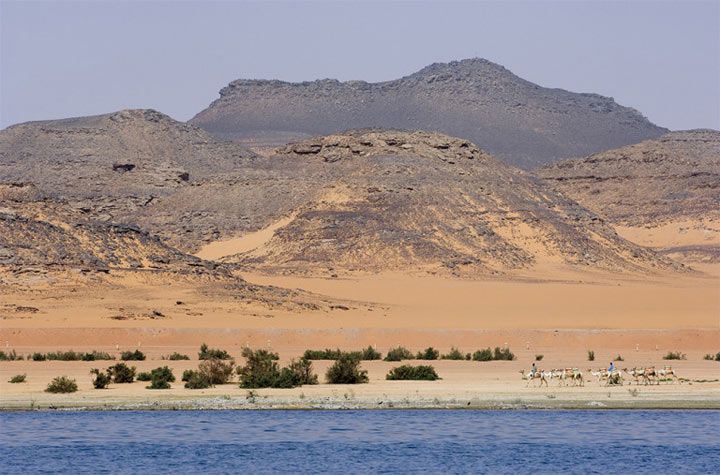 We're sorry to say that the UK's Jurassic Coast has nothing on this fossil-littered plain. The majority of specimens on Wadi Al-Hitan, which means Whale Valley, come from the earliest suborder of whales, archaeoceti, and provide an insight into how the enormous creatures started life as land-based mammals.
And we're not just talking about tiny imprints in rocks, but entire whale skeletons, constantly emerging from the Sahara's shifting sands. Various tour operators offer excursions to the area, which has the world's highest number, concentration, and quality of this type of fossil.
Vredefort Dome, South Africa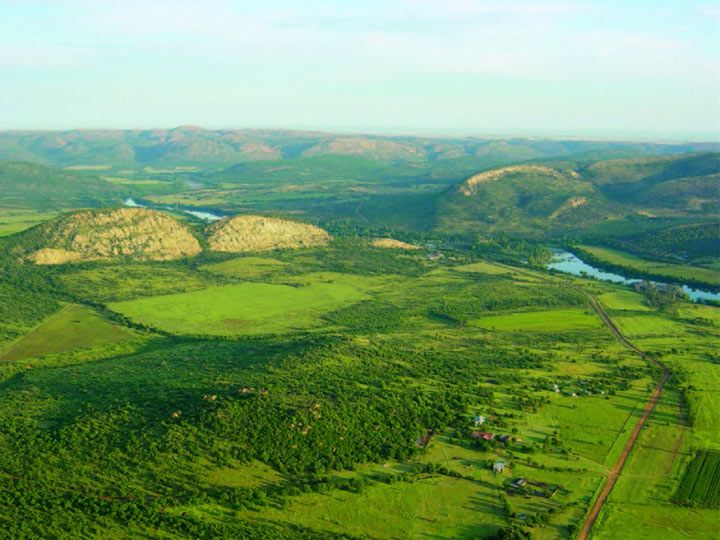 Given this site's name, you'd be forgiven for thinking it's an enormous satellite dish or a historic stadium, but South Africa's spectacular landmark is entirely natural.
The 300-kilometre-wide crater, 100 kilometres from Johannesburg, was formed when a meteorite twice the size as the one which wiped out the dinosaurs hit this spot 2 billion years ago. Parts of the site can be explored on a range of tours, including geological excursions and trips designed for those keen to admire the region's diverse wildlife.
Tequila, Mexico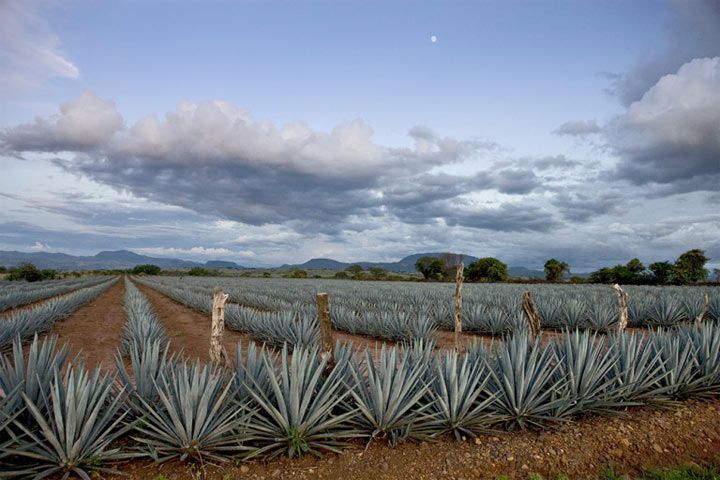 No, we don't mean the drink itself, but the agave-covered landscape between the Tequila Volcano and the Rio Grande River. Since the sixteenth-century, the plants which grow here have been used to make one of the world's most potent tipples.
The distilleries which still dot this beautiful landscape are testament to the drink's popularity. Visit this region and you'll also see reminders – ruins of temples and staggered terraces – of the Teuchitlan people who once lived here.
Iwami Ginzan silver mine, Japan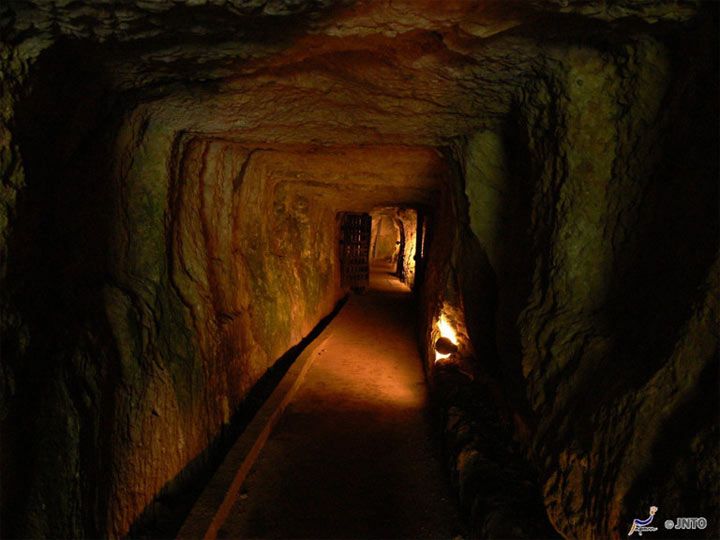 Between 1526 and 1923, Iwami Ginzan was one of the world's richest silver mines. The site is in one of Japan's most beautiful forests, and the miners are partly to thank for this, because even in the mine's heyday, workers were careful to cut down only enough trees to provide the wood they needed, and nothing more.
There are over 500 shafts and tunnels, but most are closed to the public for safety reasons, However, it's still possible to explore the Ryugenji Mabu shaft, which dates back to 1715. The nearby town of Omori-cho is also worth checking out; it was built largely with money made from silver, and it's possible to see remains of various buildings, including buke-yashiki (samurai houses).
Fray Bentos meat-packing plant, Uruguay
OK, a meatpacking plant might not have the same prestige as an Egyptian burial site or a medieval shrine, but bear with us! UNESCO gave the Fray Bentos meatpacking plant, which opened in 1859, its World Heritage status on the grounds that it "illustrates the whole process of meat sourcing, processing, packing and dispatching".
One unique aspect is that the factory wasn't mechanised – the cow would effectively make its own way to the start of the production line. It would walk to a raised platform to be killed, before its meat and hide were processed on the lower levels.
Fagus shoe last factory, Alfield, Germany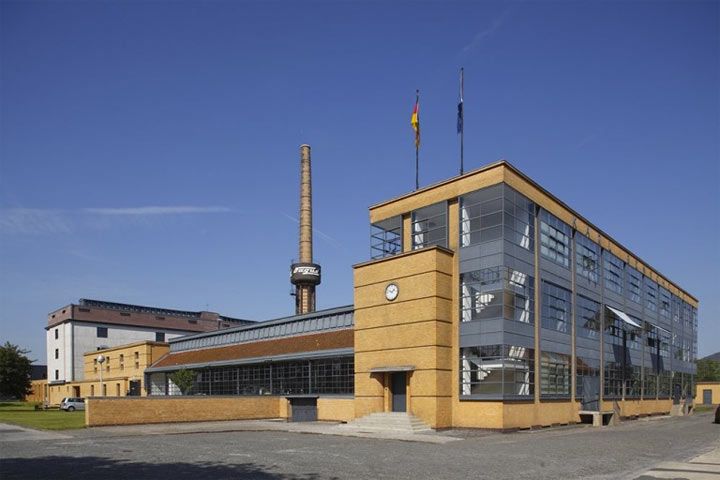 The owner of this German shoe last factory (a shoe last is the solid form around which a shoe is moulded), built in 1911, would be mortified by the popularity of Crocs, UGGs and Fitflops. Fagus owner Carl Benscheidt made it clear to the architects he commissioned that he wanted a building where his well-trained workers would enjoy working. He was also aware that a bold, striking structure was a great marketing tool.
The huge glass windows allowed light to flood in, but also represented modernity and transparency – two things Carl Benscheidt was passionate about. The building is regarded as the first example of what would later become known as Bauhaus style.
Grimeton radio station, Varberg, Sweden
Although the name suggests a gritty inner-city illegal radio station, Grimeton is actually associated with aerials rather than music. Built in 1924, it's one of the finest examples of wireless transatlantic communication complexes.
Carl Åkerblad designed the main buildings in a neo-classical style, perhaps to divert attention from the antenna towers which were, at the time, the tallest built (and possibly ugliest) structures in Sweden. Although it's no longer operational, all of the equipment is kept in full working order.
Berlin Modernism Housing Estates, Germany
Let's be honest. The name of this site doesn't suggest a thing of beauty, but prepare to be surprised. The powers that be decided that these six housing estates are a wonderful representation of innovative housing policies implemented between 1910 and 1933, when town planners were keen to improve housing conditions for those on low incomes.
The individual buildings are light, airy and surrounded by green space. Rather than being crammed into square blocks, the apartments were housed in structures of different shapes and sizes to maximise exposure to natural light, and splashes of colour bring the structures to life. The grounds surrounding the buildings are open to the public, and a small number of tours allow visitors to see the interiors of the properties.
Have a comment or question about this article? You can contact us on Twitter or Facebook.
Sign up. Be inspired. Travel.
Subscribe now for hand-picked holiday deals, inspiration and the latest travel tips, straight to your inbox.
We won't pass your details on to anyone else. By clicking the sign up button you agree to our Terms of Use and Privacy Policy.