The world's strangest and funniest place names

They say travel broadens the mind. Turns out it also provides plenty of opportunities to giggle like a five-year-old at all the unintentionally hilarious – or simply odd – geographical titles out there.
Join us on a tour of wacky toponymy from Sandy Balls to Eek, via Middelfart and Dull…
Sandy Balls
Where: Hampshire, England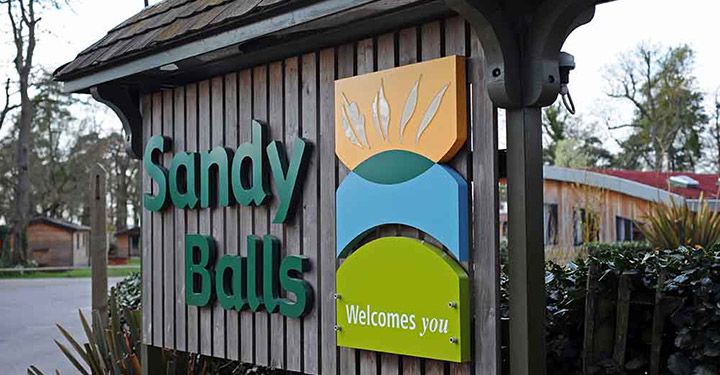 Look on the website of this New Forest holiday village – even in the FAQs – and seemingly nowhere to be found is there an answer to the question: "Sandy Balls"? Are you serious?
There is, however, a video entitled Sandy Balls for Simple Pleasures…
Once called Sandy Ballas, Sandy Balls goes back to the reign of Henry VII and refers to dome-shaped sand and gravel features marking the boundaries of the territory. Boring!
Scratchy Bottom
Where: Dorset, England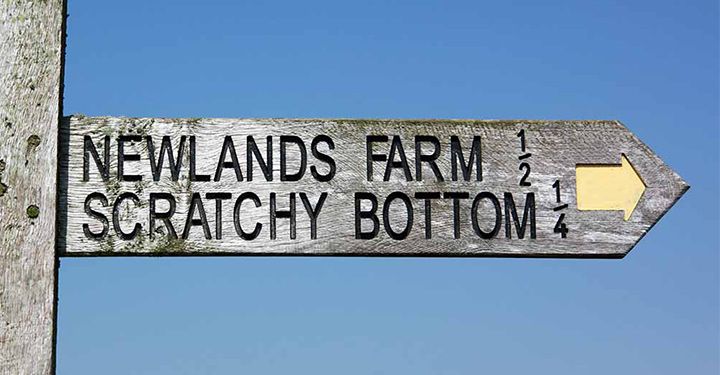 Also known as "Scratchy's Bottom", this verdant coastal spot doesn't half have you wondering what precisely ailed some poor soul's posterior to have a valley named after it.
In fact, "bottom" probably just refers to a rough hollow. "Scratchy"? Plenty of bracken, perhaps?.
Upperthong
Where: West Yorkshire, England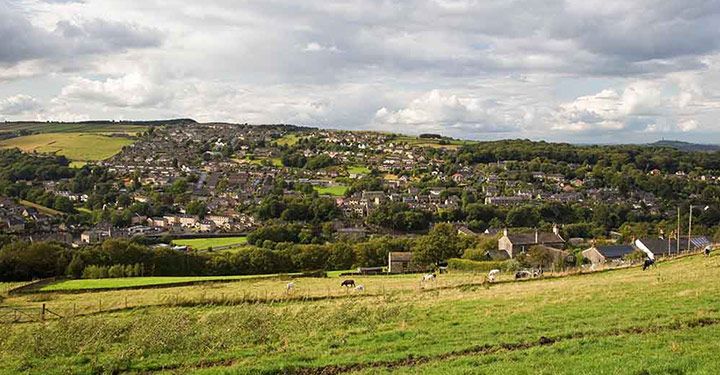 Upperthong? You can't miss it. Just past the rose tattoo commissioned one drunken Saturday night and south of the bellybutton ring.
Slightly less saucily – and unsurprisingly in these northern parts – the village name may derive from Norse military technology. Unless the Vikings really did like to sport sexy underwear beneath those sheep's wool smocks.
Ugley
Where: Essex, England
"Ugga.": It wasn't the most fortunate name ever invented, and some might say it would have best been quickly forgotten.
History is not so kind. "Ugghelea" goes back to the Domesday Book and probably refers to a woodland clearing belonging to said "Ugga". Curiously enough, his footwear choice also lives on in the name of a certain homely brand of Australian boot…
Dull, Boring and Bland
Where: Perth and Kinross, Scotland; Oregon, US; New South Wales, Australia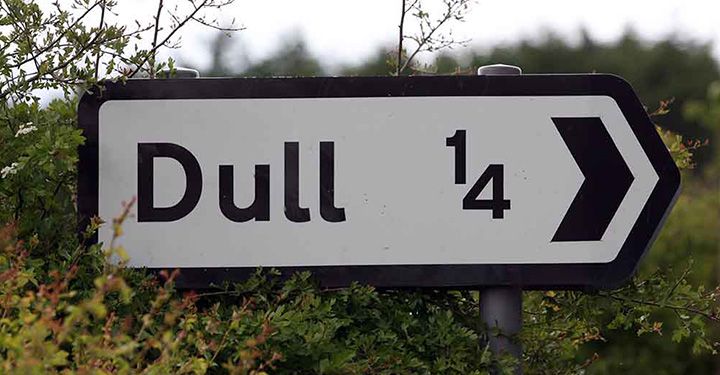 If you thought the tiny Scots hamlet of Dull would keep a low profile with a name like that, think again. A Dull resident (truly this is a name that keeps on giving) on holiday in the States happened upon the Oregonian town of Boring, and realised this was a match made in quirky-tourism heaven.
The places were thus officially twinned, to be made triplets in 2013 with the addition of Bland Shire, in rural Australia.
Just to be, um, boring again, "Dull" probably comes from an old word for "meadow" or "snare", while Boring and Bland were named after local notables (their surnames, that is, not what they were like at a party).
Lost
Where: Aberdeenshire, Scotland
Public drunkenness? Anarchy? Murder? Theft?
No, one of the biggest law and order problems in this minuscule Scottish hamlet is the wearisomely predictable theft of its street signs.
"It doesnae mean 'lost'!" the Lost-ians might proclaim. But to no avail. Novelty-place-name thieves couldn't give two hoots that the name actually comes from the Gaelic word for inn.
Hell
Where: Nord-Trøndelag, Norway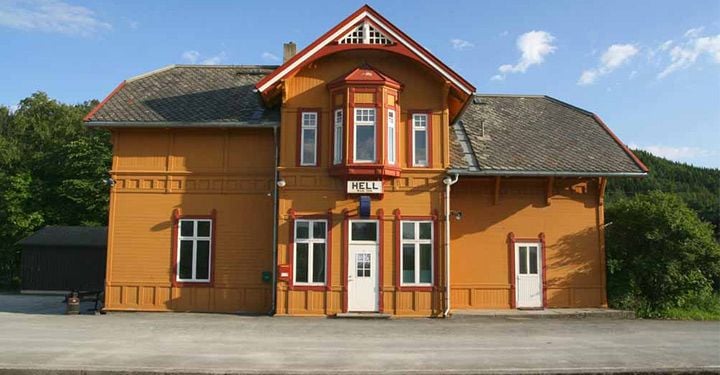 Don't just have your photo taken any old time in front of a Hell road sign. Visit the village in midwinter, when the snow drifts are piling up, so you can say you've seen Hell freeze over.
Kill
Where: County Kildare, Island
A bracing challenge for the local tourist board perhaps ("Come to Kill"… maybe not) but at least it's not Dull or Boring.
Rectum
Where: Overijssel, Netherlands
Asked whether they would consider changing the name of their hamlet to something sounding less flagrantly, er, bodily to your average English tourist, Rectum residents shot back: "Why should we, when Manchester means 'bum wobble' in Dutch.
Not really, but you know what we mean.
Rottenegg
Where: Sankt Gotthard im Mühlkreis, Austria
If you think Rottenegg stinks, lucky we didn't mention another Austrian village called (yes, truly) F***ing.
Middelfart
Where: Southern Denmark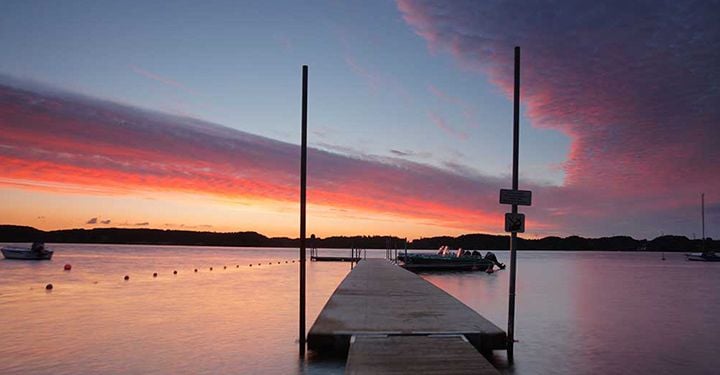 The fact that the name of this town originally referred to a "narrow passage" between two Danish geographical features somehow doesn't make it sound any less silly.
Cool
Where: California, US
"There's only one good use for a small town.
"You know that you want to get out," drawled ultra-hip songster Lou Reed.
But, hang on, what if that small town's called Cool?
Sheesh, man, that's not cool!
Eek
Where: Alaska, US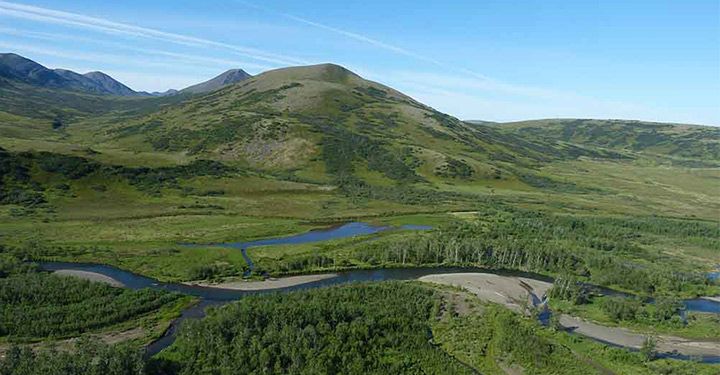 Inhabitants of this exactly-one-square-mile Alaskan "city" – whose name comes from an Eskimo word for "two eyes" – once held a competition to come up with their very own word for "an exclamation of alarm, horror and surprise", so as to avoid any, you know, confusion.
… No, sorry, that isn't true, either.
Te Puke
Where: Bay of Plenty, New Zealand
It's pronounced "teh-pook-eh", OK, not… you know, the other way.
And it has nothing to do with the typical residue of an Antipodean night out, either, but comes from the Maori for "hill".
Ganja
Where: Azerbaijan's second largest city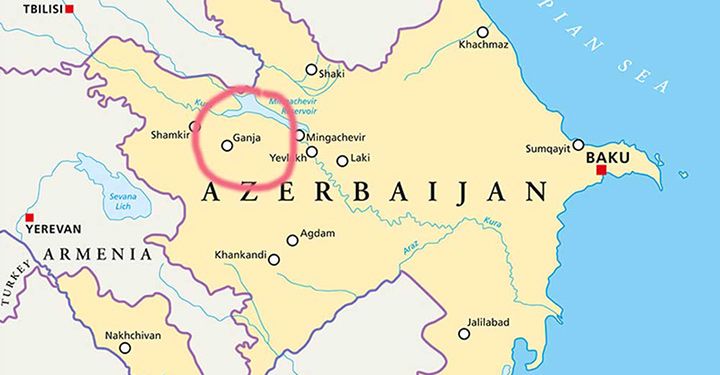 So, how do you say, "Ya, mon!" in Azerbaijani?
This thriving Caucasus city is known for having produced numerous Azerbaijani luminaries in the arts and sciences as well as for its small population of lost-looking Rastafarians.
(Guess which of the previous two statements is untrue.)
See also: Bong County, Liberia
Batman
Where: South-eastern Anatolia, Turkey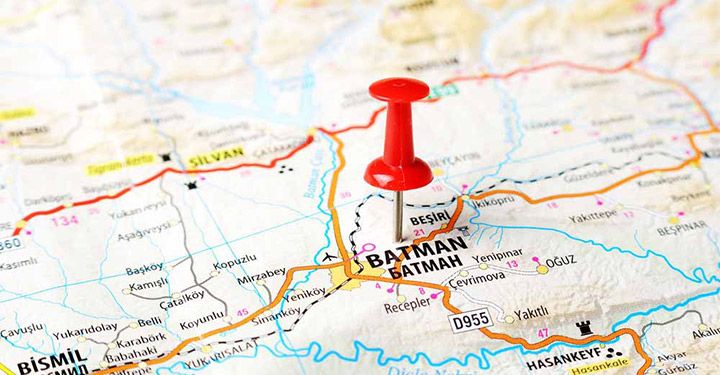 You'd think the mayor of this otherwise – to be polite – modestly featured Turkish town might be happy to coincidentally share a name with a certain tight-drawered Gotham superhero, but no. Batman's mayor once threatened to sue the makers of the Dark Knight film trilogy, proclaiming, "There is only one Batman!"
Although he never did, it all just being a publicity stunt to put Batman on the map – any map!
Ofakim
Where: Southern Israel
Ofakit, I've had enough of this silly list!
Have a comment or question about this article? You can contact us on Twitter or Facebook.