The world's top celebrity-owned hotels

August 15, 2018
The latest must-have accessory for any self-respecting A-lister? Hotels.
Last month, ABBA's Björn Ulvaeus opened his second one – a boutique property in Västervik, Sweden. Lionel Messi recently unveiled his new hotel in Ibiza and Leonardo diCaprio's luxurious Belizean eco-resort is due to open within the year.
Unfortunately, being an A-lister doesn't necessarily make you a fantastic hotelier, but we've found 12 celebrity-owned hotels which tick all the boxes.
Palazzo Margherita, Bernalda, Italy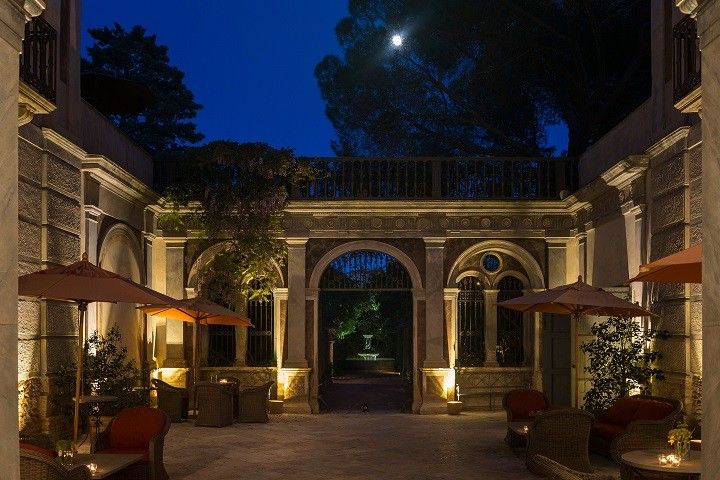 The Godfather producer Francis Ford Coppola is the A-lister behind this Italian hotel, which has nine suites and is still used as a family home by the Coppola family.
Bump into Francis (stranger things happen on holidays, after all) and it's highly likely he'll regale you with stories about how his grandfather used the hidden trapdoor in Suite Five to enjoy secret trysts with a maid.
Since this summer, guests have been able to rent the family's private yacht, although we recommend learning the basics in order to avoid accidental prangs – you don't want to end up with a horse's head in your bed, after all.
Cromlix, Perthshire, Scotland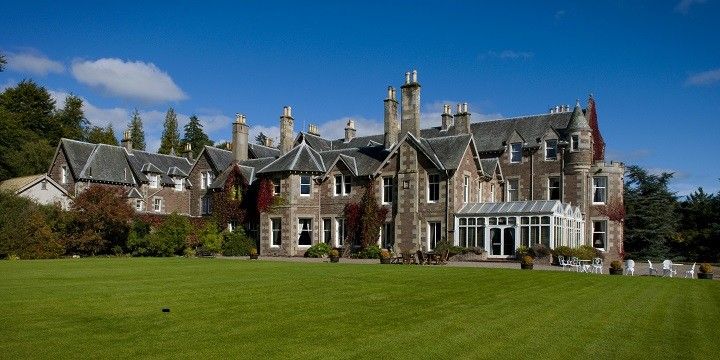 Andy Murray might have missed Wimbledon this year but he can take solace from the fact he'd make a pretty good hotelier, if this beautiful property is anything to go by.
A Scottish Downton Abbey, Cromlix has 15 palatial suites and a large Gate Lodge for those seeking extra privacy. Expect lots of tartan, roaring log fires and rooms named after Murray's heroes, who apparently include Sean Connery and Annie Lennox.
Our favourite bit is the bright purple tennis court – a nod to Wimbledon. If a round of tennis sounds too taxing, there's a rather splendid croquet lawn and guests can fish in the hotel's loch, too.
Blackadore Caye, Belize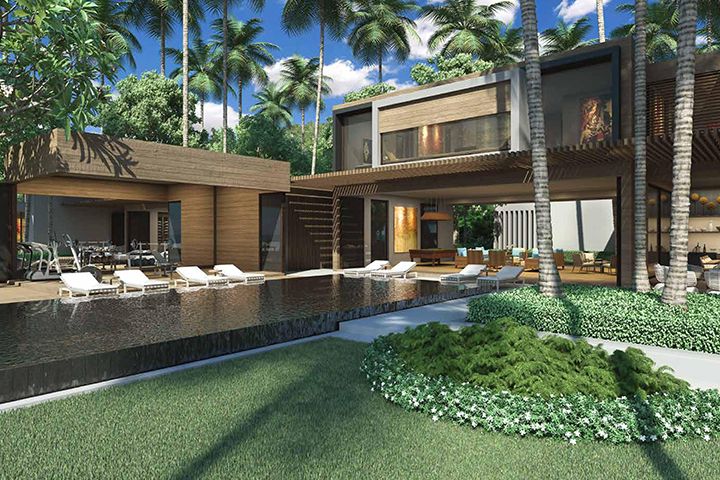 While most people settle for a magnet or a tea towel when it comes to holiday souvenirs, Leonardo DiCaprio went one step further and purchased an eco-resort shortly after visiting this part of Belize on a diving trip in 2005.
But if you're expecting bucket showers and rustic beach bungalows, think again. Scheduled to open later this year, the resort will have a handful of Maldives-style over-water villas and a mile-long stretch of private coastline. Visitors will also be able to check out the resort's manatee conservation project.
Pestana CR7 Lisboa, Lisbon, Portugal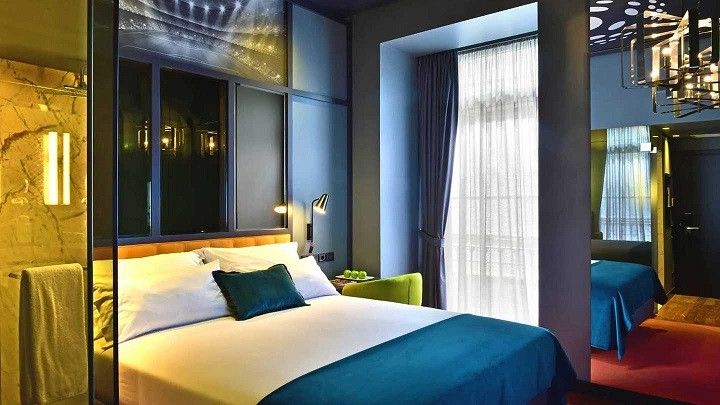 Cristiano Ronaldo is the celebrity hotelier behind what's regarded as one of Lisbon's top hotels, Pestana CR7 Lisboa.
There's a resident DJ and 82 beautiful rooms, along with framed football shirts on the walls and more mirrors than you can shake a stick at – hardly surprising given the footballer's penchant for admiring his reflection. Lisbon's main sights, including São Jorge Castle, are all just a short walk away.
A weird fact? The interior has been inspired by the layout of a football field, complete with a signature scent which has notes of freshly-cut grass.
Bedford Post Inn, New York, US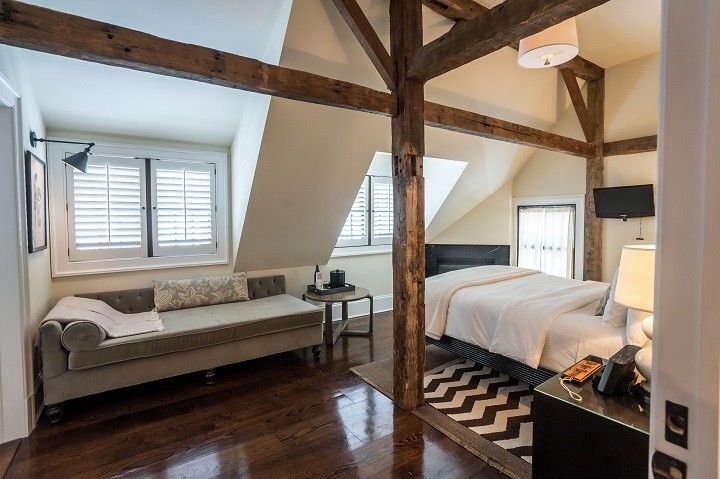 Richard Gere is the owner of this eight-room boutique hotel in the pretty New York town of Bedford.
Book a room here and you'll enjoy lots of added extras, such as yoga sessions, breakfasts in bed and nightly wine hours.
The head chefs at the two restaurants take a farm-to-table approach to their food, and you can burn off any unwanted calories with a hike along one of the walking trails which start from the property. The nearby towns of Pound Ridge and Katonah are fantastic options for day trips.
Costa d'Este Beach Resort & Spa, Florida, US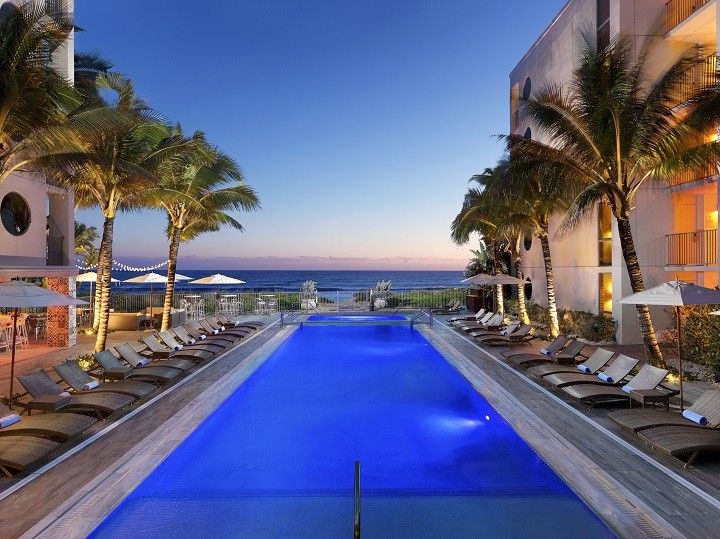 Gloria Estefan's clearly still raking in the royalties, if Costa d'Este is anything to go by.
You'll find a beautiful infinity pool just a few footsteps from the hotel's gorgeous beach, and the décor is wonderfully quirky – the bedrooms have porthole-like windows designed to mimic the feel of a luxury yacht.
This beautiful beach hotel's restaurant, which specialises in seasonal food, is as popular with locals as it is with guests, and we also love the hotel's location - just a short walk from the centre of quaint Vero Beach, one of Florida's smallest cities.
Sundance Resort, Utah, US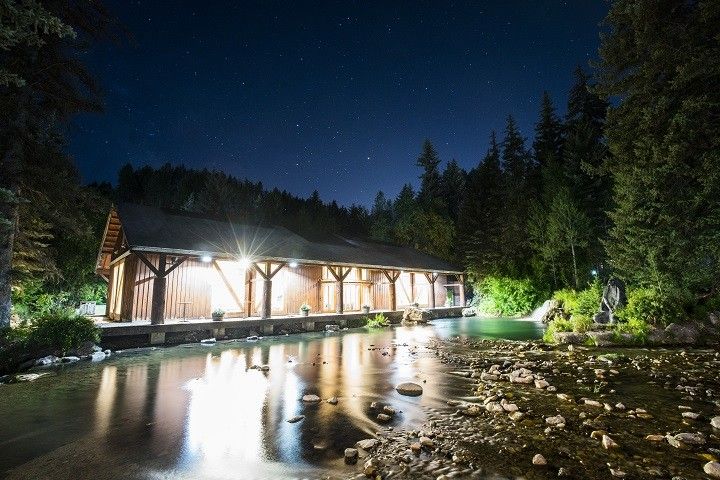 While some celebrities buy hotels, Robert Redford treated himself to an entire 6,000-acre ski resort, and if you head here in winter, there's a high chance you'll see the actor flying down the resort's slopes – although it's a popular summer destination too, and has the sixth-longest zip line in the US.
Accommodation takes the form of lofts, suites and rooms (visit in winter and you'll get complimentary lift passes) and there are several restaurants, bars and boutiques.
Pop House, Stockholm, Sweden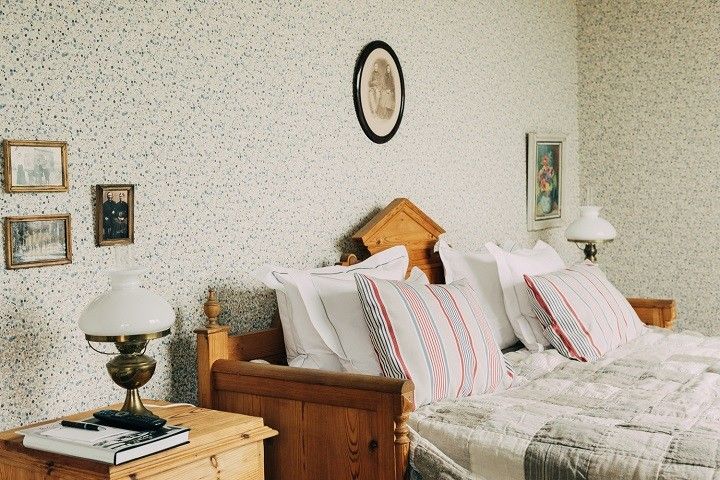 Housed in the same building as ABBA The Museum, Stockholm's 49-room Pop House hotel is owned by the super group's Björn Ulvaeus.
All of the rooms have a music theme, and our favourite is the Gold Suite, where the walls are covered with the band's private collection of gold and platinum records.
Music lovers will be please to hear that all rooms come with wireless speakers, and we're also smitten with the bar, where the piece de resistance is an enormous disco ball.
The Clarence, Dublin, Ireland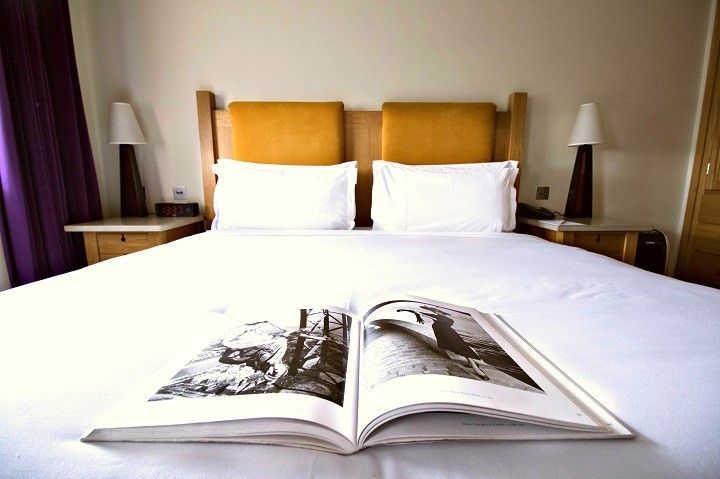 Regarded as one of the best hotels in Dublin, this 50-room property is owned by U2 band members Bono and The Edge.
There are 50 bedrooms and suites, but if you're keen to bag the best room we recommend the Penthouse Suite, a 2,088-square-foot monster with a kitchen, living room and loft bedroom. Oh, and a grand piano, just in case you fancy knocking out a rendition of With or Without You.
Even if you're not spending the night it's worth stopping by for a drink - the hotel's bar, The Liquor Rooms, was the first in Ireland to be nominated for a prestigious Spirited Award.
Gaia Retreat and Spa, Byron Bay, Australia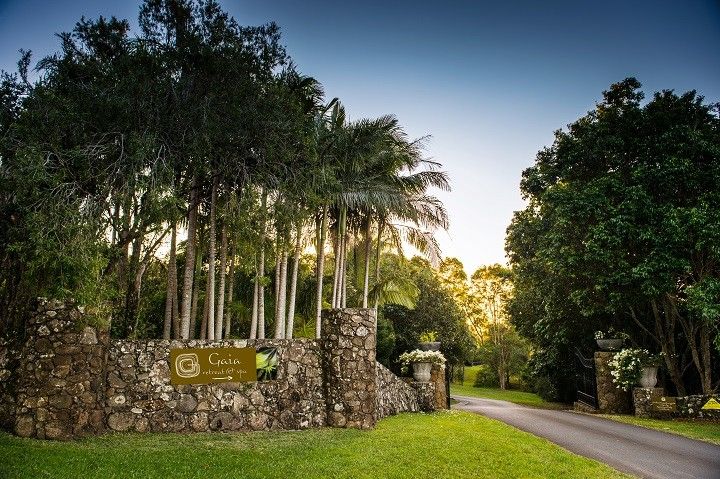 This beautiful resort first opened in 1980, and it was one of the country's first health retreats.
Olivia Newton-John (and business partner Gregg Cave) now owns the resort, and sustainability is key - Gaia has its own vegetable garden, orchard and recycling facility.
Today, it's regarded as one of Australia's best spa resorts. You'll find it in laidback Byron Bay (known by some as the healing heartland of Australia). Perhaps unsurprisingly, there's a real focus on lesser-known treatments. Iridology or craniosacral massage, anyone?
Hotel Rival, Stockholm, Sweden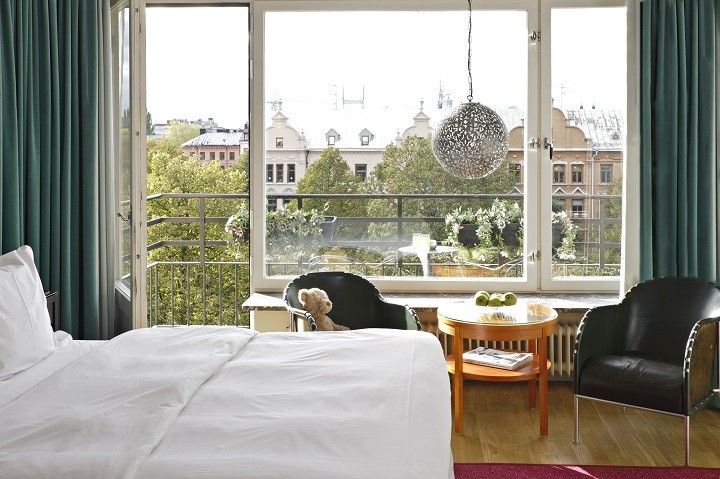 Björn isn't the only member of ABBA to go into the hotel business, although his band mate Benny chose to house his inside an historic former theatre – hence the decision to name a number of rooms after actors and actresses, including Ingrid Bergman.
The 99-room property, on the city centre island of Södermalm, has lots of quirky touches – the old popcorn stand is now a bar, the carpets bear images of movie tickets and younger guests will find teddies and kid-friendly movie menus in their rooms.
It's also close to Stockholm's top attractions, including the old town (Gamla Stan) and the Vasa Museum, where you'll find the world's only preserved seventeenth-century ship.
Nobu Hotel Marbella, Spain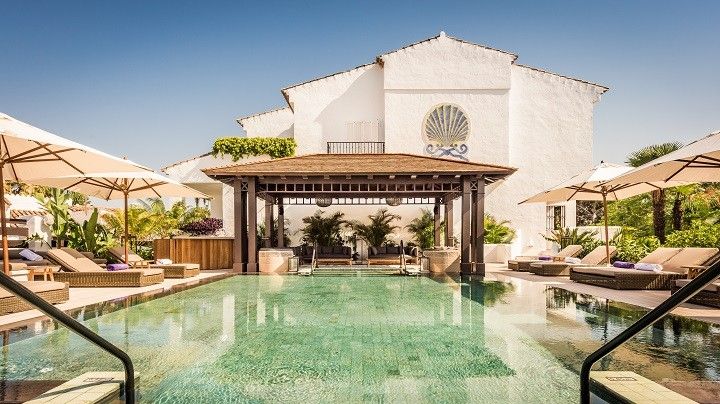 Regarded as Marbella's finest adults-only hotels, the 81-room Nobu Marbella, co-owned by Robert de Niro and Nobu Marsuhisa, can be found on the island's so-called Golden Mile.
It's one of the most stylish celebrity-owned hotels - step inside and you'll find vintage Hollywood memorabilia on the walls and a Six Senses spa, and guests who'd rather not mingle with the riff-raff can hang out in the private members' club or summon one of the hotel's mixologists to their room to whip up a bespoke cocktail.
There are plenty of Japanese flourishes too, including kimonos in guests' bathrooms and a menu filled with Japanese delicacies, such as Nobu's legendary black cod miso.

If a hotel owned by an A-lister doesn't do it for you, how about one which doubled as the backdrop for a blockbuster? Check out our guide to the hotels you're most likely to see in your favourite films.
Have a comment or question about this article? You can contact us on Twitter or Facebook.