Today, the first doors of advent calendars up and down the country are popping open en masse, which means one thing: hang up the mistletoe and whack on Wham, the countdown to Christmas is officially on!
Here at TravelSupermarket HQ, we've invested in a different kind of calendar this year, one that hands out something even better than chocolate. That's right, our advent calendar dishes out travel inspiration – because holidays always make the best gifts.
We've picked 25 hot destinations, one for each day in the run up to Christmas, to give you some festive wanderlust – it looks like you've made it on to Santa's nice list this year.
1. Benidorm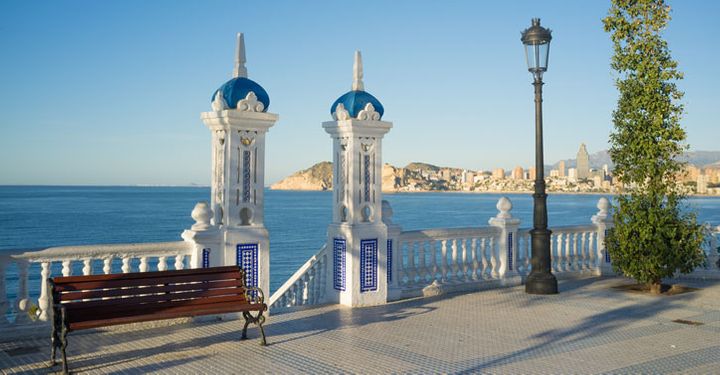 On the first day of Christmas, my true love gave to me… an all-inclusive holiday to Benidorm. If you're after budget sun, sea and sand in your stocking this year, this British favourite on the Costa Blanca could be the place for you!
2. Antalya, Turkey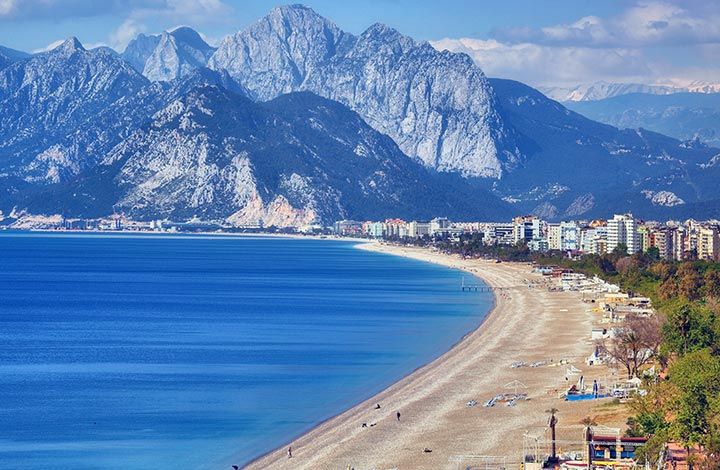 You can't have Christmas without Turkey now, can you? Dubious festive puns aside, Antalya on Turkey's Mediterranean coast is famed for its brilliant blue waters, stunning old town and chic nightlife. That's a present we'd like to unwrap this year!
3. Cape Verde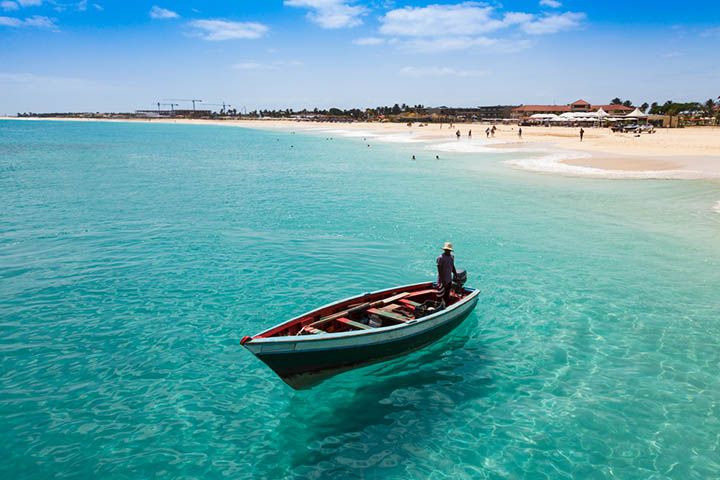 A mere six-hour flight stands between you and the white-sand shores of Cape Verde. Besides its glorious beaches, this island chain off the coast of Senegal is famed for its epic windsurfing conditions – one for the adrenaline junkie in your family?
4. New York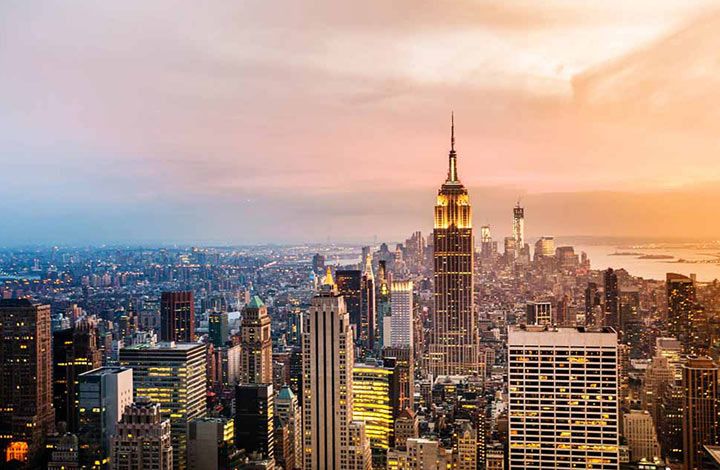 If there was ever a way to get in someone's good books, it's a surprise city break to the Big Apple! New York is the yardstick that all other cities are measured against – world-class museums, awesome places to eat, iconic attractions… you name it, New York has it.
5. Lapland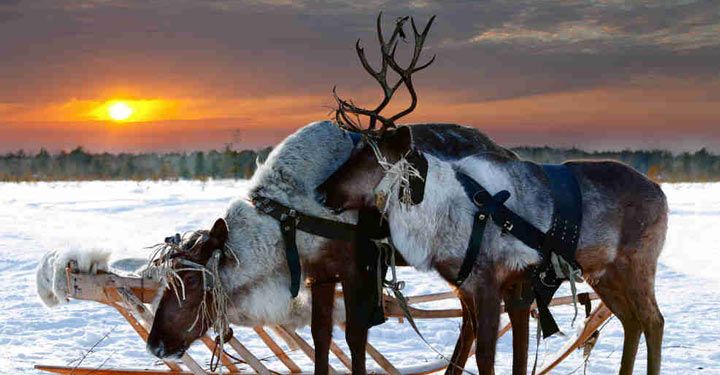 With the potential to include a visit to see the big man in red himself, Lapland is the very epitome of a Christmas travel treat. But Lapland is about much more than reindeer and Santa's grotto. Did you know you can snowshoe, dogsled, ice-climb and, if you're lucky, you might just spy the elusive Northern Lights – talk about winter wonderlands!
6. Manchester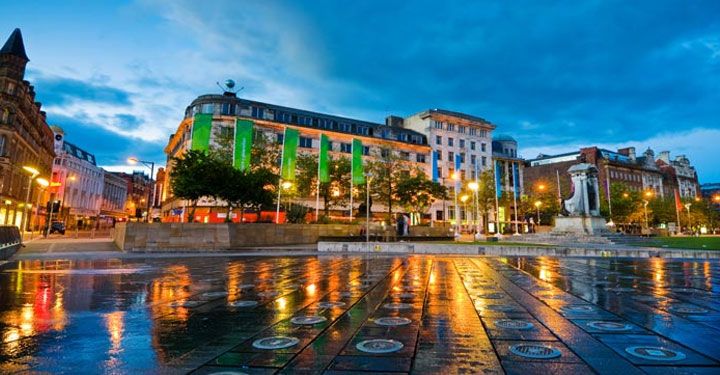 It's already December, but there's always time for pre-Christmas mini-break! Call it a "Christmas shopping trip", if you're after justification. Enter Manchester. A buzzing city, complete with massive festive market and a whole host of shopping options, right on your doorstep. Go on, head north!
7. Marrakech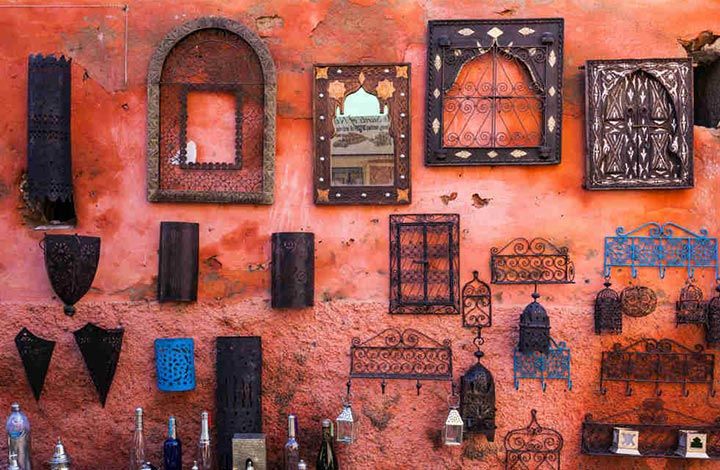 One for the Grinches out there, the bustling city of Marrakech couldn't be further removed from the Christmas spirit. Although you won't find carol singers and gaudy decorations here, its splendid souks and markets are perfect for a spot of festive shopping – albeit a totally different kind!
8. Florida, USA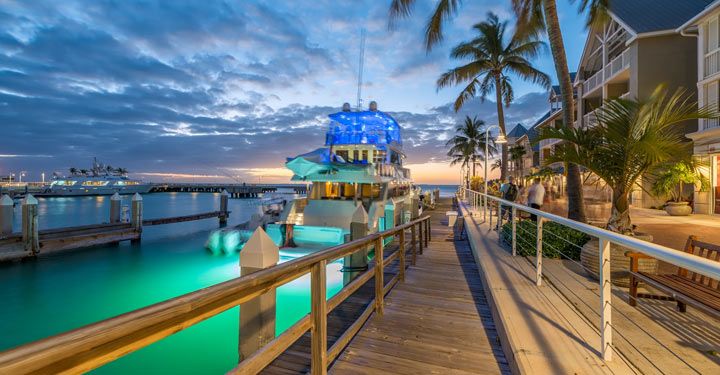 The Sunshine State. Just saying it can bring a ray of light to a gloomy winter's day. As well as cracking weather, Florida is absolutely packed with things to see and do, too. Orlando's theme parks, Miami's cosmo cool, the beaches of the Keys, the gators of the Everglades… this present is one for the entire family!
9. UK spa days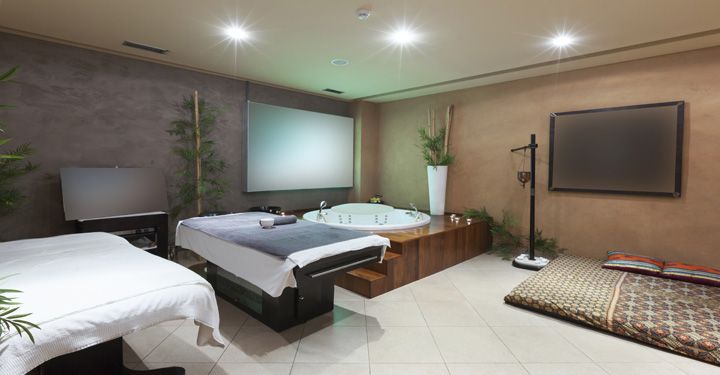 Nothing says "I love you" like a spa day for your nearest and dearest. Whether it's an over-worked other half, a friend who loves pampering or a double treat for you and mum (or dad!), a relaxing mini-break in the UK could be the perfect travel gift this year.
10. The Canary Islands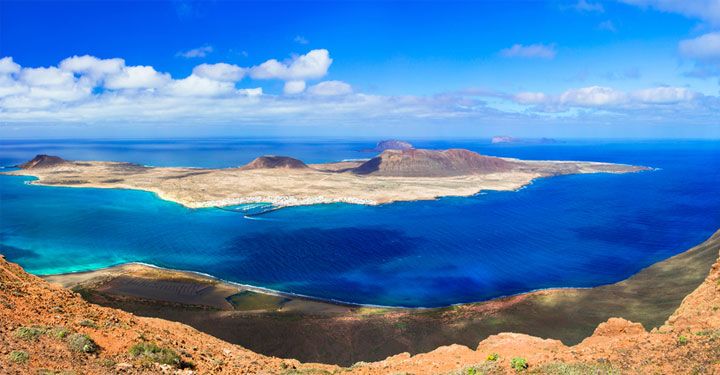 Whether it's Tenerife, Lanzarote, Gran Canaria or one of the other Canaries, one thing's for certain – you will never be let down by these islands. Year-round sun, low prices, great beaches… go on, trade turkey for a Canary this Christmas!
Compare deals to the Canary Islands
11. Thailand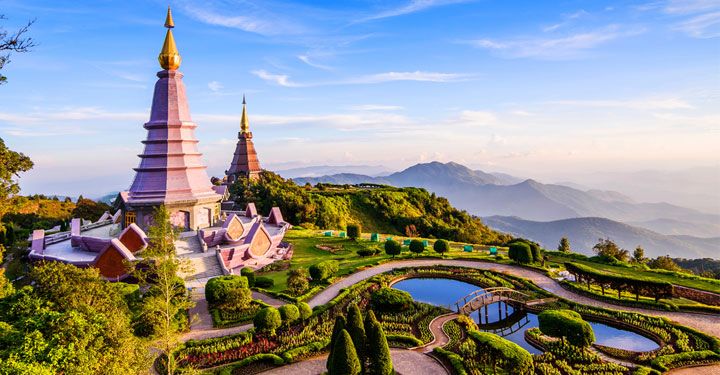 Dreaming of a white Christmas? Well, how about a white-sand Christmas? You won't find any snow in Thailand, that's for sure. But, if you fancy a taste of the exotic this year, you could do a lot worse than Thailand.
12. Brussels, Belgium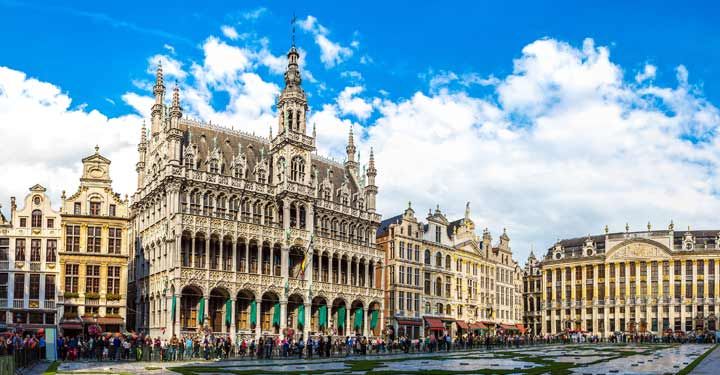 Does the thought of sprouts turn you green? Not to worry, Brussels is bigger on chocolate and beer than its veggie name-sake anyway.  A short hop across the Channel, Belgium's capital is a fantastic option for a quick city break with all the trimmings!
13. A cruise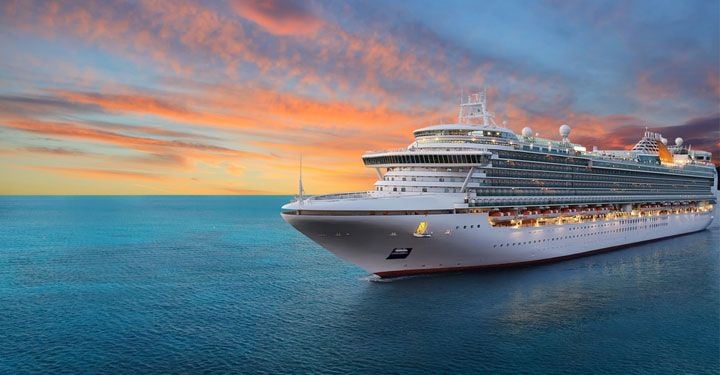 Ever dreamed of being wined and dined as you set sail from one exotic destination to another? Maybe 2018 is the year you discover the wonderful world of cruising! They come in all shapes and sizes, from trans-Atlantic trips to the Caribbean, to river jaunts down the Danube. It's a creative present, even if the ship won't fit under the tree!
14. Dublin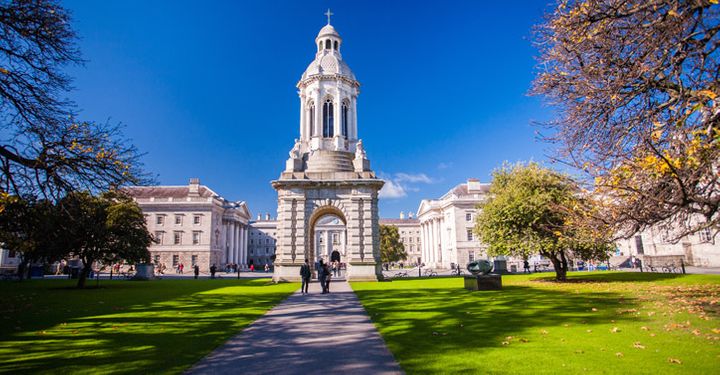 Cheap to get to (return flights from the UK are often available for under £50), close to home, and great to visit any time of year, Dublin is real Christmas craic-er of a city break!
15. Strasbourg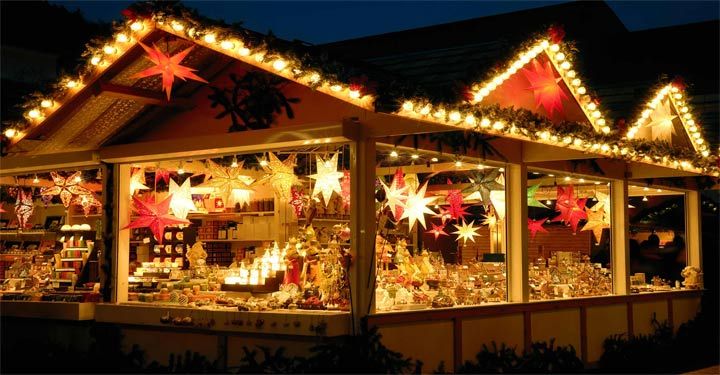 Magical Strasbourg might just be the most festive place in Europe. Its massive Christmas market is one of the oldest and largest in the world, while the Christmas lights and city decorations could bring cheer to the heart of even the staunchest Scrooge. Merry Christmas indeed!
Compare Christmas market holidays 
16. Australia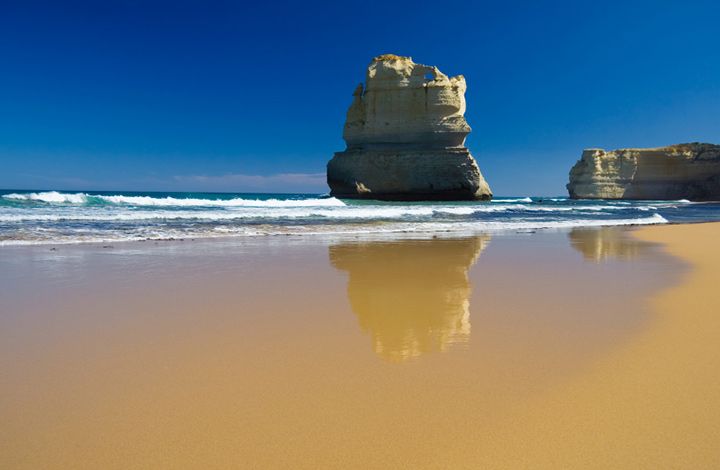 Christmas Down Under rolls around right in the middle of the Aussie summer when average high temperatures sizzle around the high 20s – turkey on the beach any one?
17. Havana, Cuba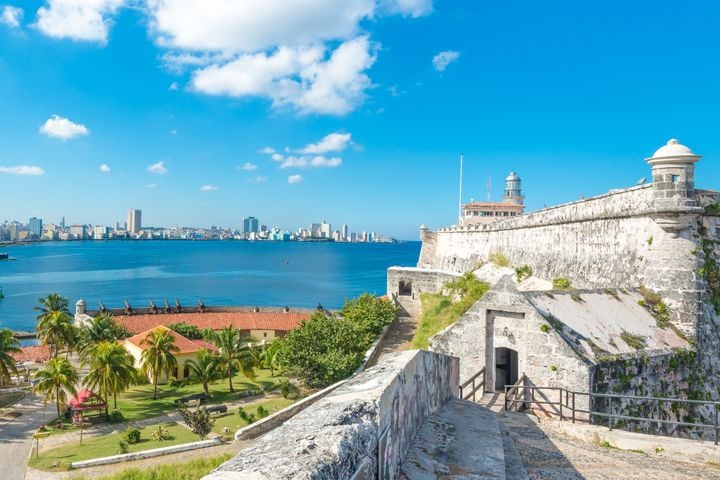 Trade Christmas carols and sherry for rumba and rum in Cuba's beguiling capital, Havana. A place of music, cigars and revolution, communist Cuba doesn't really buy into the big, over-the-top Christmas celebrations – definitely a place to escape rather than embrace the festive season.
18. Paris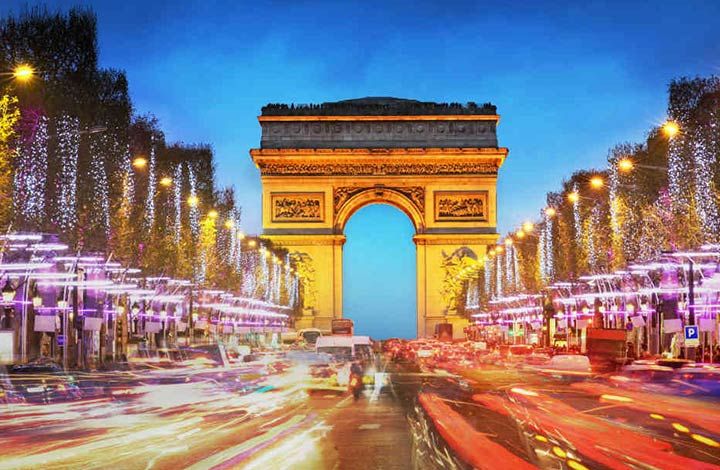 The Champs-Elysees twinkling in festive splendour, the Eiffel Tower lit up like an elegant Christmas tree…there's something about the City of Lights when it's decked out for the festive season that makes it even more magical than usual. And really, can you ever go wrong with Paris?
19. Amsterdam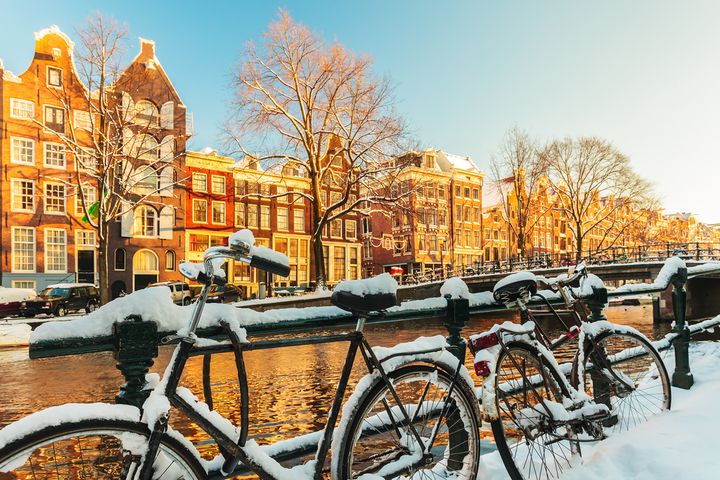 In the Netherlands, gifts are exchanged on the 5th and 6th of December, when Sinterklaas (the Dutch version of Santa) pays everyone a visit. That means good Amsterdammers have long since opened their pressies. Not to worry, there's still plenty of festive fun to be had at one of the many markets or ice rinks in the city!
20. A UK cottage break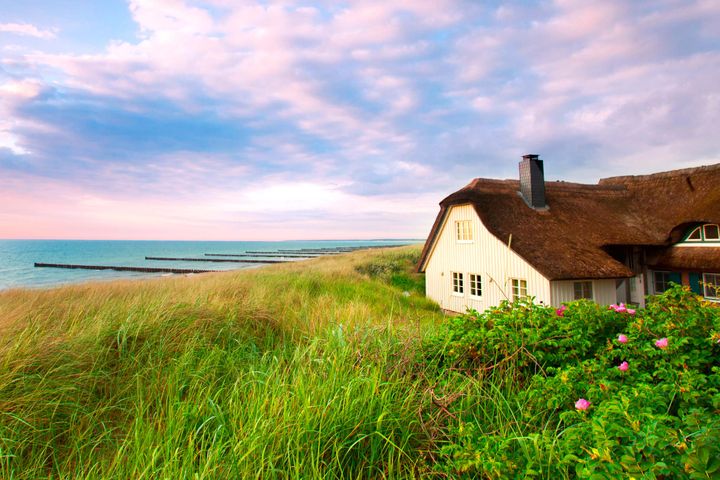 What could be more festive than mulled wine by a roaring fire amid the snow-covered fields of rural Britain? Okay, it might be a bit late for that. But a lovely cottage break somewhere in the UK is a perfect present any time of year! You never need an excuse to discover something new on your doorstep.
21. South Africa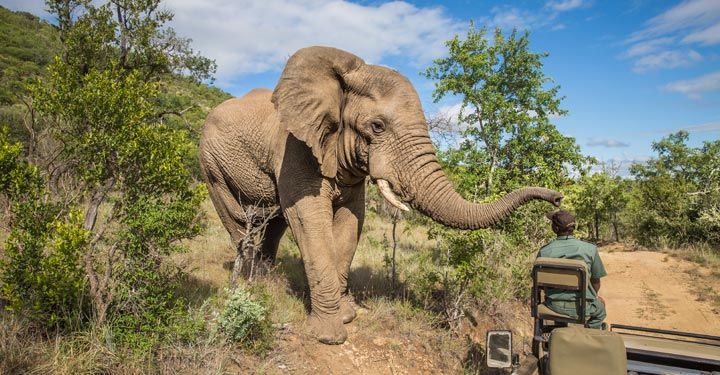 Have you ever spent Christmas Day with an elephant? Despite their size, they're actually fairly easy to cater for… providing you have 130kg of Brussels sprouts for dinner! If you don't fancy hosting an elephant, you could always go to them this year – Kruger National Park makes for a pretty decent Boxing Day walk.
22. Disneyland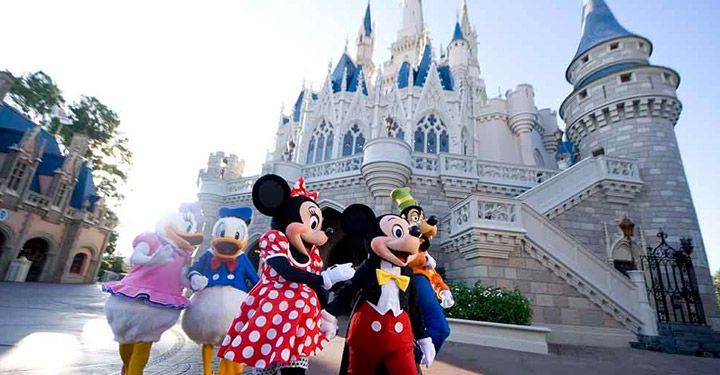 Have the kids been nice this year? We mean super, extra nice? Well, if they've truly made their way into Santa's good books, you might want to surprise them with the ultimate family holiday: a trip to see Mickey and the gang! You can do it in a few days in Paris, or take a long trip to Orlando.
23. Japan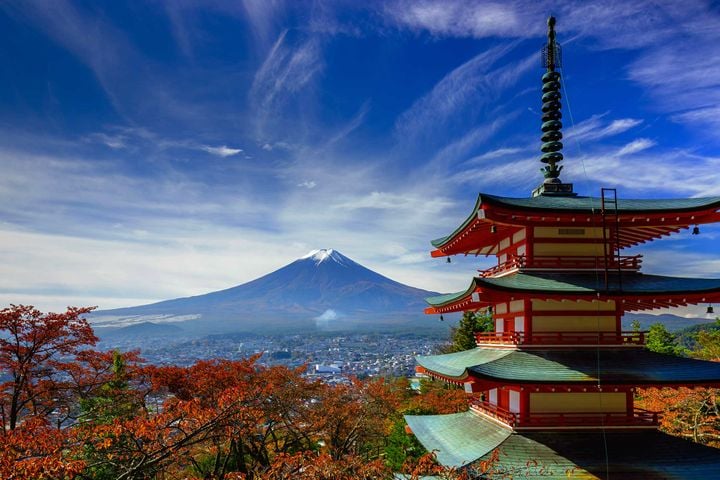 They don't really celebrate Christmas in Japan, although festive markets and garish gigantic Christmas trees have begun to pop up across the country in recent years. Bizarrely, fried chicken has become synonymous with Christmas for some in the East Asian country. Thanks to a catchy marketing slogan in the 70s, eating at KFC is now an unofficial Christmas Day tradition across Japan.
24. Cancun, Mexico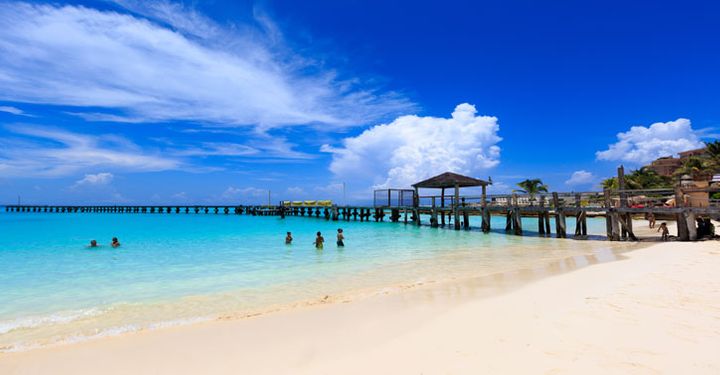 Where would you rather be right now? Christmas Eve in the UK or on a hot, sunny beach in Cancun? If you chose the latter (toughie, we know), you'd be right in the middle of the Mexican Christmas festivities. Christmas Eve, or 'Noche Buena', is a big celebration, where families gather to eat a huge meal, attend the last midnight mass before Christmas and welcome the big day with fireworks. Feliz Navidad!
25. Merry Christmas!
Don't worry, we've got you something special. That's right, just what you asked for –an impartial way to search and compare holidays! Don't say we never get you anything.
Feeling inspired by our calendar? Why not have a look and see if you can nab a Christmas Day deal?
Merry Christmas!
Have a comment or question about this article? You can contact us on Twitter or Facebook.