Unusual sporting events around the World

Forget the football World Cup, give Wimbledon a wide berth, and let the Olympics have the cold shoulder, we've pulled together a collection of some of the most unique, bizarre, and sometimes perilous sporting events from around the world.
Let's start close to home, with a traditional autumnal event…
The World Conker Championships, Oundle
If you fancy a unique day out in October and are partial to a bit of childhood nostalgia, you should head in the direction of Oundle, near Peterborough in Northamptonshire. Each year on the second Sunday in October, this small market town plays host to the World Conker Championships.
The event has been running since 1965, though the competition has grown massively since its inception – these days more than 300 participants take part, armed only with a nut, a piece of string, and nerves of steel. The Conker Throne is their prize, alongside the adulation of thousands of visitors. It costs only a few pounds to enter or to watch the proceedings, with a massive chunk of profits going to charitable causes.
The Swissotel Vertical Marathon, Singapore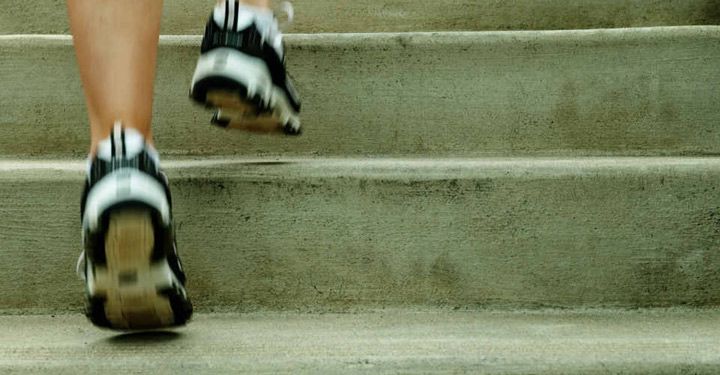 As if running on flat ground wasn't difficult enough, some people like to test themselves a little further by competing in the Vertical Marathon at The Stamford hotel in Singapore.
Every year in November, runners line up at the starting post, revving their engines to tackle a cramp-inducing 1,336 steps (that's 17 storeys). Tower running is very popular and fearless competitors can take on buildings such as New York's Empire State Building, Taipei 101 in Taiwan, and the TV Tower in Prague.
Paganello Ultimate Frisbee, Italy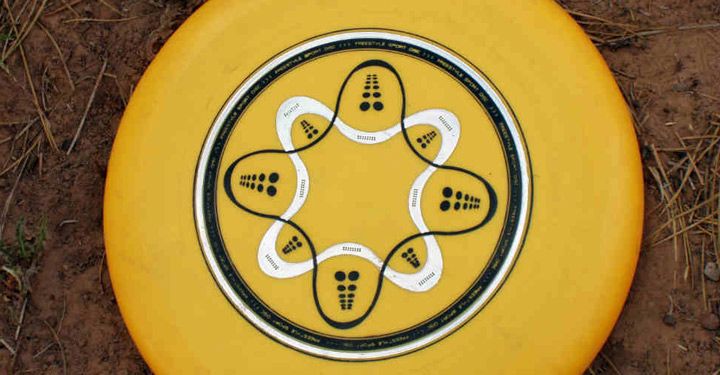 One of the many ultimate Frisbee competitions held every year around the globe (more than you might think!), Paganello is a pleasure to behold. Why? Well, it's held on the beach at Easter in beautiful Rimini, on Italy's east coast.
Two major competitions in the Frisbee world take place during Paganello. As a newcomer to this fast-paced, limited-contact sport, you might not have a clue what's going on, but there's much to see and do besides the Frisbee action on the field.
Marathon des Sables, Morocco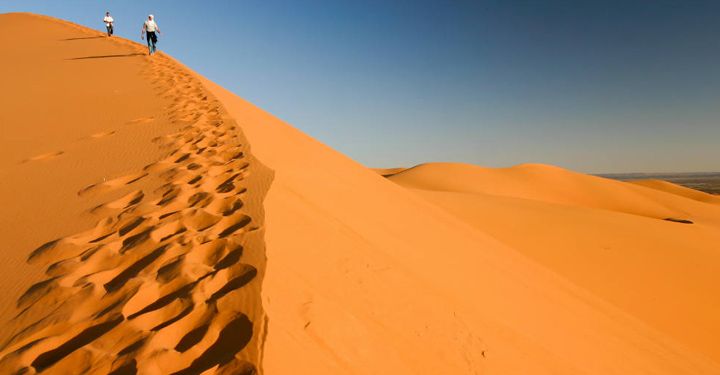 If you visit the website for the Marathon des Sables you will see it described as "the toughest footrace on Earth", for "lunatics and masochists". You can see their point.
The Marathon des Sables (MdS) takes place annually in the Sahara Desert in Morocco. It is a 156-mile race, faced over the course of six days. Athletes carry all their own food and medical supplies in a rucksack in the near 50C heat, running over rocky terrain and sand dunes. We did warn you. More than 1,000 runners take part every spring (usually April).
Nathan's Hot Dog Eating Contest, New York, USA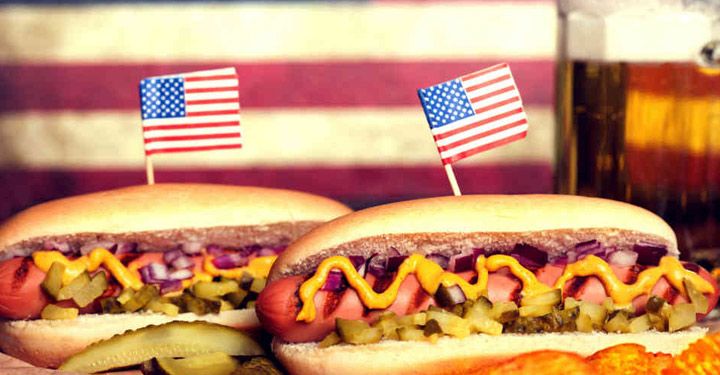 Yep, you read right folks: a hot dog eating contest. If you find yourself in New York City on 4th July, you will no doubt be witness to a multitude of firework displays, parades, barbecues, fairs and carnivals as Americans celebrate Independence Day.
Navigate your way down to Coney Island in Brooklyn, and you can spend the day watching grown men and women consuming as many hot dogs (including the buns) as they possibly can in the space of 10 minutes.
Thousands gather to watch, millions see it live on television, and – so far – a whopping 69 hot dogs have gone down the throat of record holder Joey Chestnut in just 600 seconds. Various techniques can be employed, with disqualification for what is known as "reversal of fortune" (you can guess what this means!).
Wife Carrying Contest, Finland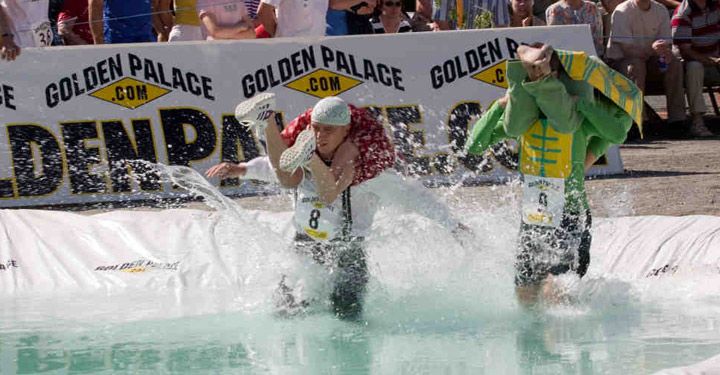 First introduced in Sonkajärvi, Finland, wife carrying, or eukonkanto, is a sport that needs little further explanation. Here goes anyway… contestants carry their wives around a 253-metre obstacle course, negotiating two dry obstacles and a metre-deep water obstacle, in a bid to finish in the fastest time.
There are specific rules set out by the International Wife Carrying Competition Rules Committee, which include a minimum weight limit of the wife (49 kilos – or she has to wear a backpack to make up the extra) and a minimum age limit of the wife of 17 years.
Bossaball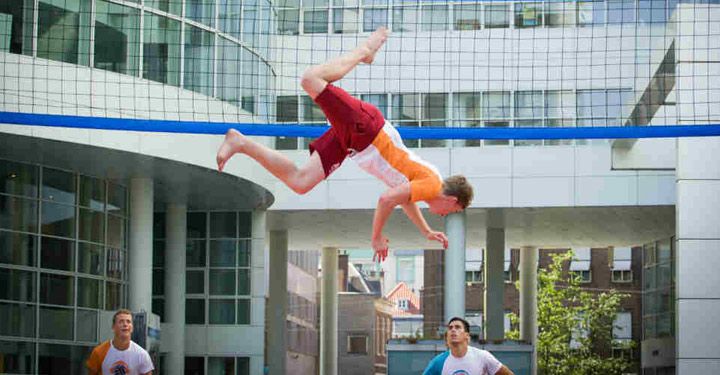 Bossaball looks like the sort of game invented by a giddy kid on a bouncy castle. Essentially a mix of volleyball, football and Brazilian marital art capoeira on trampolines, Bossaball is a high-energy beach game that originated in Spain but is growing in popularity around the world.
Two teams of three to five players compete on an inflatable court into which two trampolines have been inserted – does it sounds ridiculous yet? Just like volleyball, the aim is to ground the ball on your opponent's side of the net, with the trampolines and inflatables lending themselves to a wide range of acrobatic and gymnastic manoeuvres. Live events are staged year round in various destinations – even in the snowy mountains of Austria.
World Toe Wrestling Championship, Ashbourne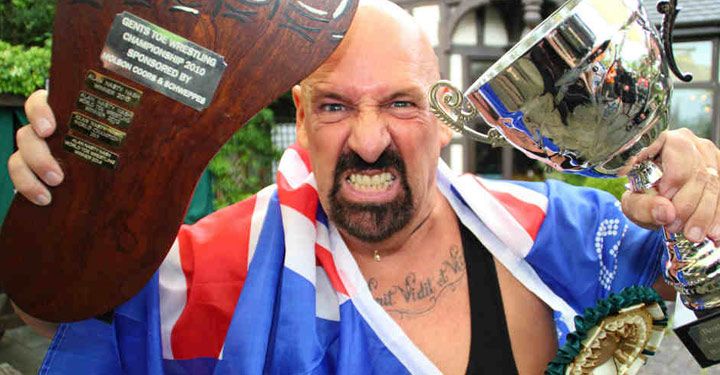 Back on home soil and… the socks are off at the annual World Toe Wrestling Championship in Derbyshire! Each year in June, a small corner of rural England becomes the centre of the world for the toe-wrestling community, as the Bentley Brook Inn in Ashbourne hosts this annual dance of the digits.
Described as arm wrestling for the feet, toe wrestling commences when the adjudicators cry, "toes away". Competitors interlock big toes and try to force their opponent's foot over to the side and to touch the floor. Each match is decided over three legs (no pun intended): right big toe, left big toe and then right big toe again if a decider is required.
Have a comment or question about this article? You can contact us on Twitter or Facebook.
Sign up. Be inspired. Travel.
Subscribe now for hand-picked holiday deals, inspiration and the latest travel tips, straight to your inbox.