Where to find real romance in Majorca

July 17, 2018
By Richard Trenchard
ITV's hit reality show Love Island has got everyone talking about Majorca this summer. But beyond a villa full of buffed-up lads and perma-tanned girls, there's plenty of understated elegance ready to steal your heart on this island.
From quaint bars to jaw-dropping viewpoints, beautiful beaches to exquisite eateries, here are the most romantic places to couple up this summer. Just remember to stay loyal, people.
Cala Falco, Calvia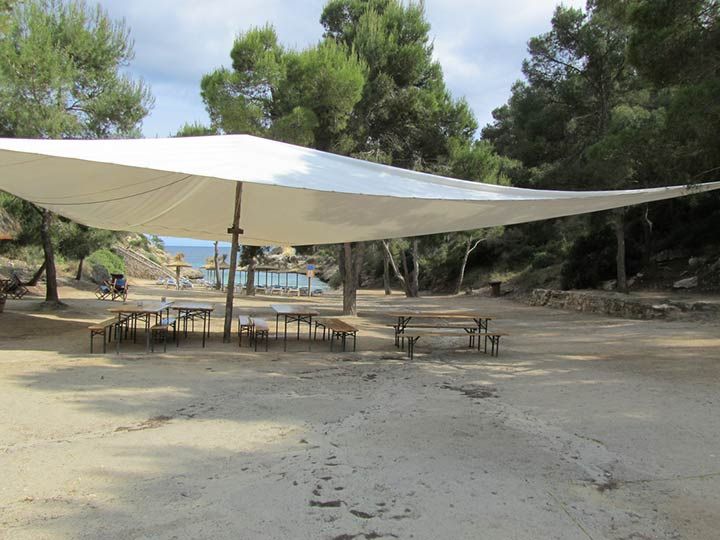 Amazingly, this idyllic stretch of sand is situated just a few clicks from the boozy mayhem of Magaluf. It couldn't feel further removed, though, and the secluded cove remains almost completely unspoiled by mass tourism.
The setting, remote and quiet, is enough to impress Byron himself, while nearby beach bar Cap Falco really cranks up the romance factor. We particularly love this place in the evening, when you can enjoy a quiet dinner for two by the water's edge as the sun sets over the horizon. The night was made for loving, after all.
Son Serra de Marina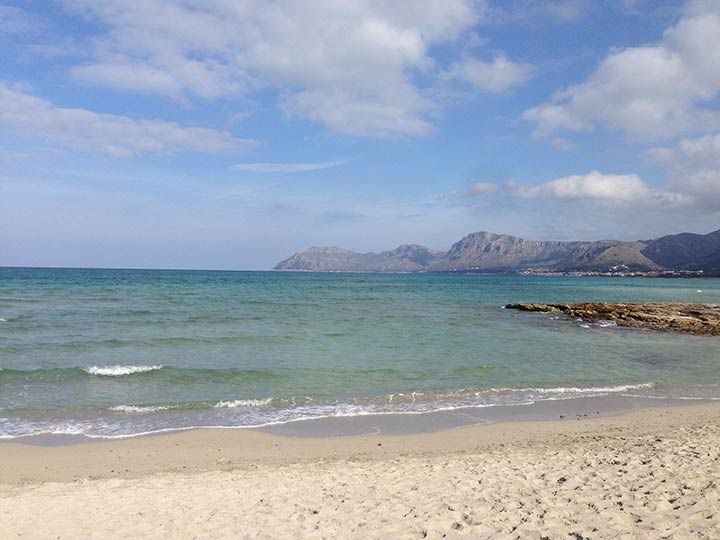 Potentially the best place on the island for sun worshippers looking to escape the tourist crowds, Son Serra de Marina is a secluded beach that's largely off the map for most.
It's also home to aptly-named Sunshine Bar, a lively bar that offers music every Saturday during the summer. So why so romantic? Once you see those uninterrupted views out to sea with a drink in your hand; the band crooning out some Marvin Gaye … you'll know.
Romantic places to eat in Majorca
Jardin
With a modern twist on Majorcan cuisine, Jardin's Macarena de Castro was the first female chef on the island to be awarded a Michelin star.
Besides the food, the real romance lies in the lush surrounds of the restaurant's gorgeous garden. Open between April and October, it's not the cheapest place to propose, but it's certainly one of the most deliciously atmospheric.
Sushi Bar at Hotel Sant Francesc Singular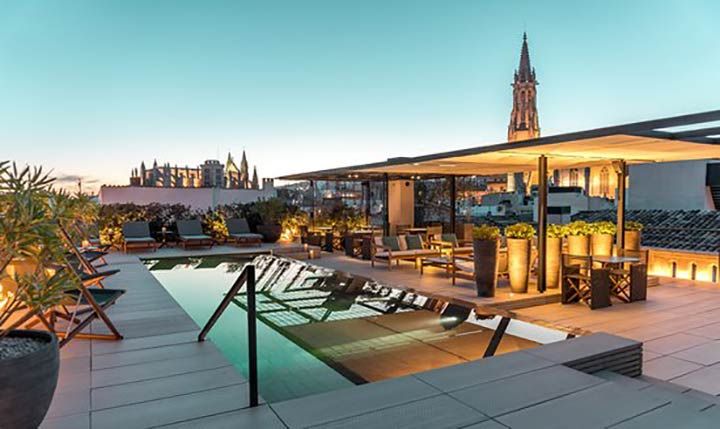 There's arguably no finer viewpoint on the island than at this roof terrace restaurant atop a luxurious five star boutique hotel.
Standing in the middle of Palma de Majorca, you can tuck into delicious raw fish delicacies, while gazing out across the city; the iconic sandstone cathedral and neighbouring medieval church dominating the skyline.
Ca's Patro March
In contrast to our other choices – which ooze chic – Ca's Patro March is a rustic gem that's as affordable as it is breathtaking. Featured in the BBC production of The Night Manager, this place is all about seafood, straight from the water and onto your plate (via a quick stop in the kitchen, of course).
The setting itself isn't bad, either. Overlooking a rocky bay, it's the ideal spot to while away a lazy day, wine in hand. Don't get caught out, though. It's cash only here.
Romantic bars in Majorca
Abaco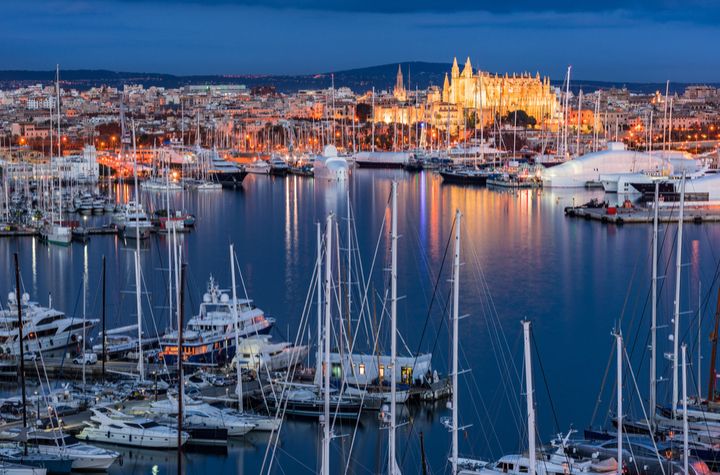 You'll find Abaco in the heart of Palma's Old Town, and the place oozes history – think Baroque fixtures and grand old-style paintings adorning the walls. The courtyard tables within its walled garden are set among fragrant fresh flowers, and piles of citrus fruit, giving it a quaint, yet classy twist.
You will pay premium rate for your chosen tipple, but, then again, can you really put a price on true love? (You can keep that one for when the bill comes).
Quina Creu
Even more of a hidden treasure than Abaco, Quina Creu is another of Palma Old Town's cocktail havens and it's cheaper – just don't mention that bit to the other half.
And don't think that means it's any less delightful; the coloured tile floors and exposed stone walls contrast the modern furnishings, while the excellent tapas menu on offer will have you turning one drink into two or three quicker than you can say "I love you".
Romantic locations in Majorca
Bodega Santa Catarina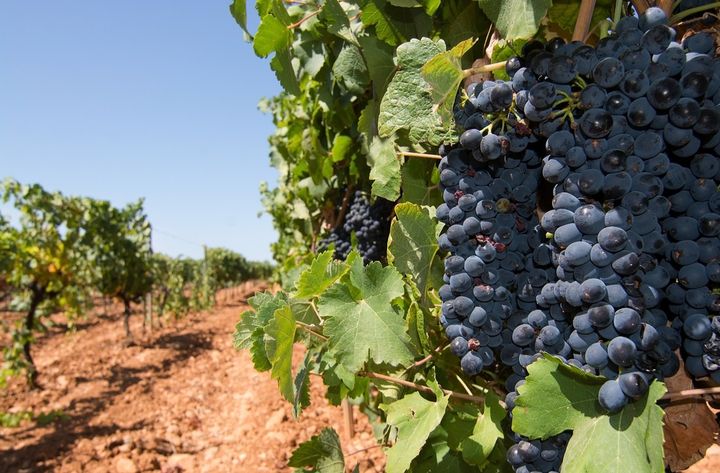 Situated in the far west island interior, Bodega Santa Catarina is one of many wineries that offers tours and tastings, but it's the only one we know of that can arrange a sumptuous picnic, complete with fine piquant, for you and a partner.
Picture sitting down among the vines and indulging in the finest flavours Majorca has to offer beneath cloudless blue skies and you're almost there.
Torre Del Verger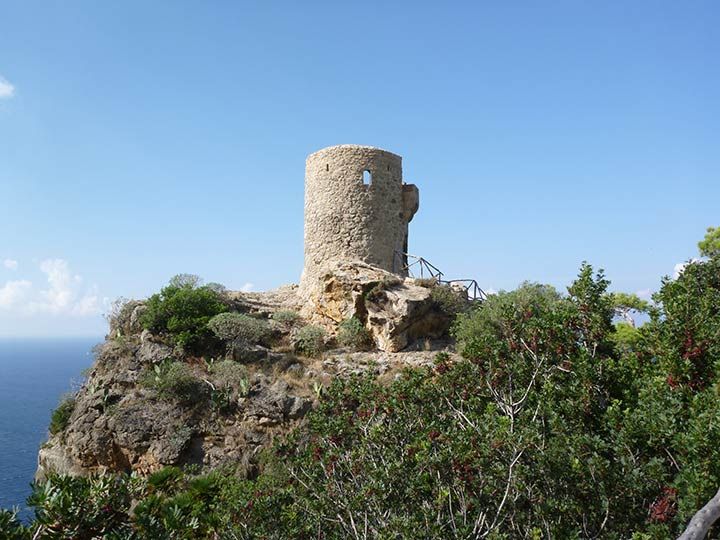 This ancient watchtower enjoys splendid views across the island and Mediterranean. To reach it you'll need to brave some rather intimidating paths, with land plummeting from a serious height on either side of your feet.
Ward of the vertigo and you'll be rewarded with picture-perfect views - the tower is a mainstay on many a Majorca post card. Luckily, this is as close as most people get, so there's a good chance you'll have the spot all to yourself.

Son Marroig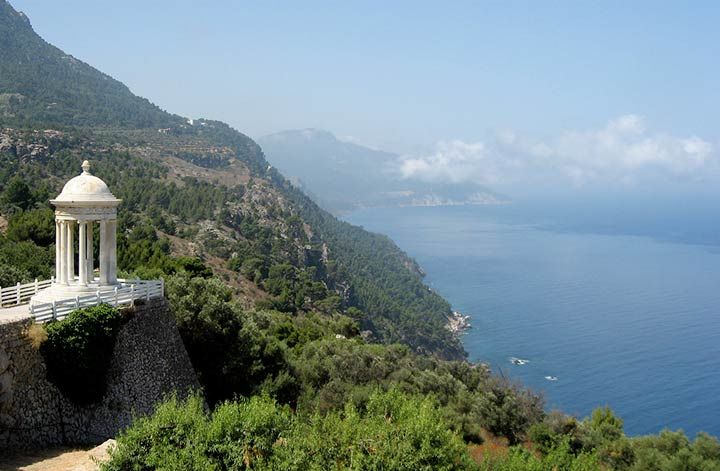 Once the home of Archduke Ludwig Salvador, the guy who managed to save much of Majorca's north from development by buying up huge swathes of land, Son Marriog is now a museum.
Within its grounds, which are perched high in the cliffs looking down on untouched hills and a breath-taking seascape, you'll find a white marble rotunda. It's an ideal spot for a selfie and smooch, even if you have to share this idyllic spot with a few other doting couples.
Have a comment or question about this article? You can contact us on Twitter or Facebook.
Sign up. Be inspired. Travel.
Subscribe now for hand-picked holiday deals, inspiration and the latest travel tips, straight to your inbox.