World Cup last 8: incredible cities you must visit

July 6, 2018
By Jeanette Parkin

Tuesday's nail-nibbling penalty shootout saw England clinch the last spot in the World Cup quarter-finals alongside France, Brazil, Sweden, Uruguay, Croatia, Belgium, and hosts Russia.
Matches on Friday and Saturday will decide who makes the final four.
Whether you have footy fever or you'd rather try and kick your own eyeballs than watch any more of the World Cup, you cannot deny the city-break inspiration these footballing nations throw your way.
From sultry beachside beauties to capitals with cultural clout, here are the World Cup last 8 nations and the cities you should visit:
Montevideo, Uruguay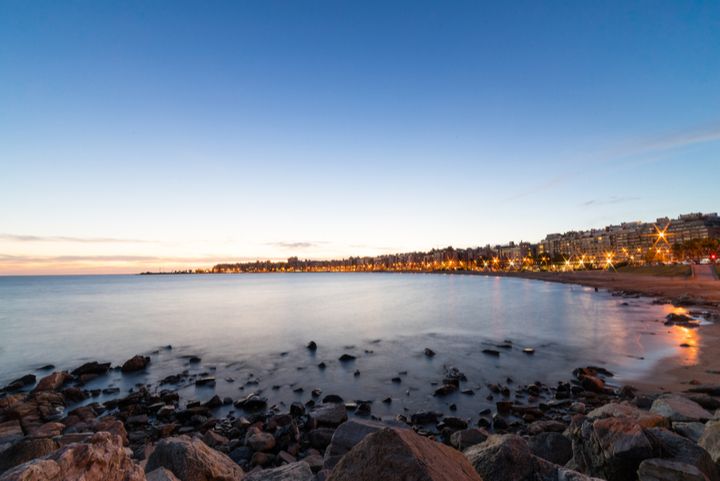 Long overlooked as a place to visit in South America (something that is changing), Spanish-speaking, liberal-thinking Uruguay is a land of rivers, plains, diminutive peaks and farms filled with cattle, fruits and soya beans. But mostly, Uruguay is Montevideo.
The nation's capital is home to half of Uruguay's 3.5million population. With a 300-year-old heart – the Ciudad Vieja, or Old Town – and monumental landmarks that trace the city's past, Montevideo has nurtured a vibrant cultural offering over the years, with everything from theatre to tango.
Besides its beauty and brains, Montevideo has beaches. Check out white-sand Pocitos, surf-spot Honda, or central Ramirez, though the seaside offering doesn't stop at three. And then, as if you needed more convincing, there are the steakhouses. To barbecue in Montevideo is to live, and Uruguay's grass-fed cattle provide an affordable taste of some of the world's finest steak.
Paris, France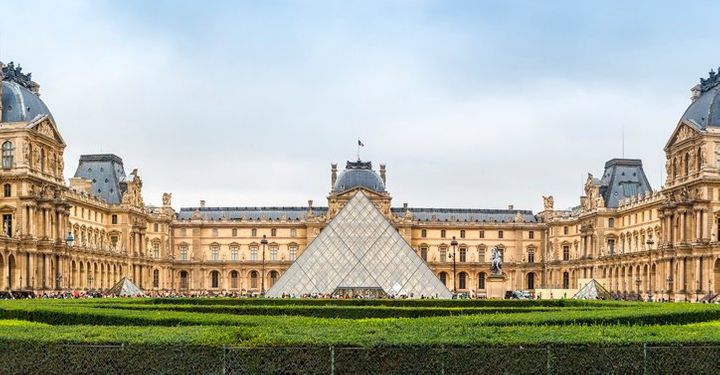 If a long-haul holiday to Uruguay doesn't appeal, it's only a short hop across the English Channel to visit the home of their World Cup quarter-final opponents. Flights to the French capital of Paris take around 90 minutes from UK airports – so you could be there before the ref blows the final whistle.
You could time your trip to coincide with a match at the home ground of current Ligue 1 champions Paris Saint-Germain. It's a 30-40 minute Metro ride out from central Paris to Avenue Emile Zola, on which the Parc des Princes stadium stands.
Alternatively, do what millions of other visitors to Paris do: discover the masterpieces at the Louvre, cruise along the Seine, photograph the Eiffel Tower, and visit Notre Dame.
Uruguay vs France - Friday 3pm kick off
Rio de Janeiro, Brazil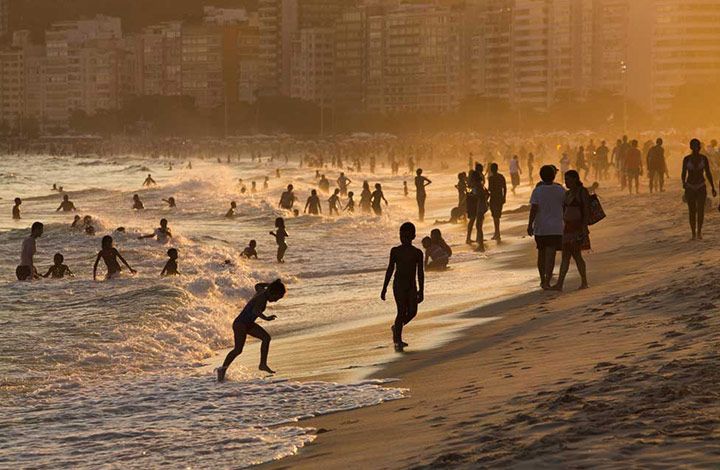 The second South-American squad to get through to the quarter-finals and favourites to win the tournament, especially after the unexpected early departures of Spain, Germany and Portugal, Brazil's footballing prowess has rarely seen a dip in fortune – they're the most successful nation in World-Cup history.
And while this vast country of rainforests, rivers, highlands, wetlands and mountains cannot be reduced to one geographical feature, the Brazilians also lead the way when it comes to beachside flare. Ipanema. Copacabana. Just roll the words around on your tongue and you can almost feel the sizzle of the sands, where kids practice their football skills and locals sip caipirinhas.
Alongside Rio de Janeiro's world-famous beaches are eclectic barrios (neighbourhoods), Art-Deco architecture and guided tours of the colossal Maracana stadium, while perched high above the sands are icons such as Christ the Redeemer and Sugarloaf Mountain.
Buges, Belgium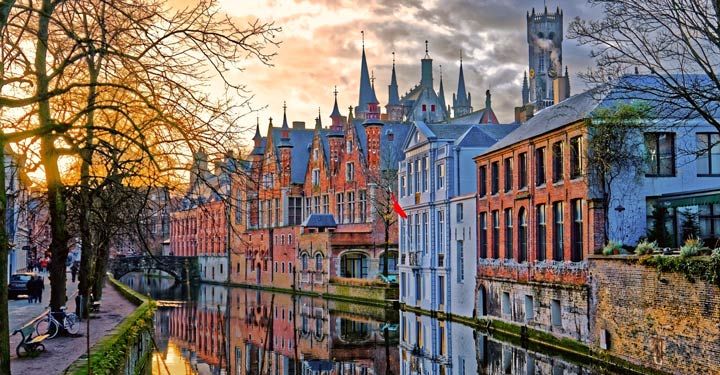 It's another long-haul vs short-haul destination match here, with Brazil hoping to knock Belgium out of World-Cup contention on Friday evening.
If the Belgians do get sent home this weekend they can take comfort in the ultimate heartbreak food: chocolate. Known as some of the best chocolate makers in the world (Belgium is home to the Godiva brand while Belgian Jean Neuhaus II invented the soft-centered praline in 1912), city breaks to Bruges are chock-full of dairy goodness. As well as melt-in-the-mouth chocolate, you can also get very decent beer and chips (frites) in Bruges. In fact, there are museums dedicated to each of these iconic products in Bruges.
Other attractions in this compact and pretty city include the central plaza of Markt, from where you can take horse-drawn carriage rides, the Belfry that stands above Markt, and boat tours that glide past some of the city's most interesting medieval buildings.
Brazil vs Belgium - Friday 7pm kick off
Stockholm, Sweden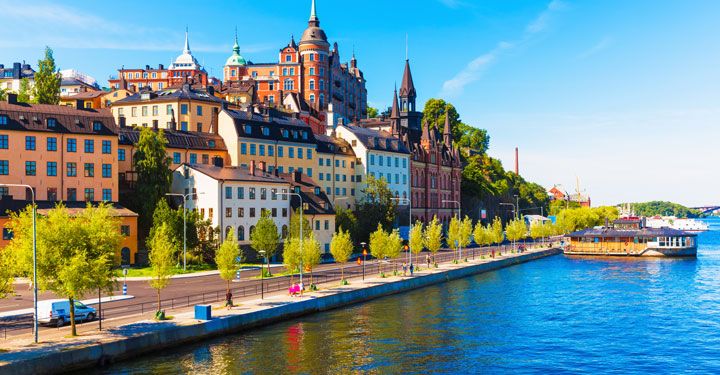 Putting any national rivalry aside for a moment, the Swedish capital of Stockholm is an excellent city-break destination.
Made up of 14 islands connected by 50 bridges, this archipelago in the Baltic is as unique as capital cities come. That blue and gold Nordic cross (we'll see plenty of those flags flying on Saturday afternoon) flutters above some of Europe's prettiest medieval buildings as well as hip nightclubs, trendy boutiques and one of the most innovative dining scenes in the world.
But if you thought Stockholm was all about its blend of old-world charm and uber-cool Instagrammable hotspots, think again. Stockholm embraces its kitsch side, with walking tours dedicated to ABBA, cosy cafes, and maritime artefacts (including an almost intact 17th-century ship) at the Vasa Museum.
London, England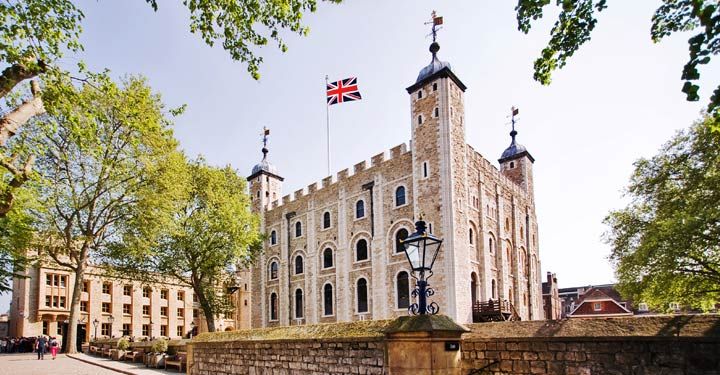 With six of the 20 Premier League teams based in London, it's easy to book a city break with a football focus. Visit from mid-August, when the 2018/19 season kicks off, and time your trip to see top-flight football at Arsenal, Chelsea, Crystal Palace, Fulham, Tottenham Hotspur or West Ham.
Elsewhere across the capital, other sporting events include the tennis at Wimbledon, test cricket at Lord's or The Oval, and the annual boat race on the Thames. Limber up in springtime and join thousands of other runners at the London Marathon.
Alternatively, if the thought of expending energy on anything other than sightseeing and shopping makes you feel a little lightheaded, London has plenty of ways to get your hit of cardio, from hitting the stores of Oxford Street, Regent Street and Mayfair, to walking between sights such as the Tower of London, Buckingham Palace and the amazing museums.
Sweden vs England - Saturday 3pm kick off
Dubrovnik, Croatia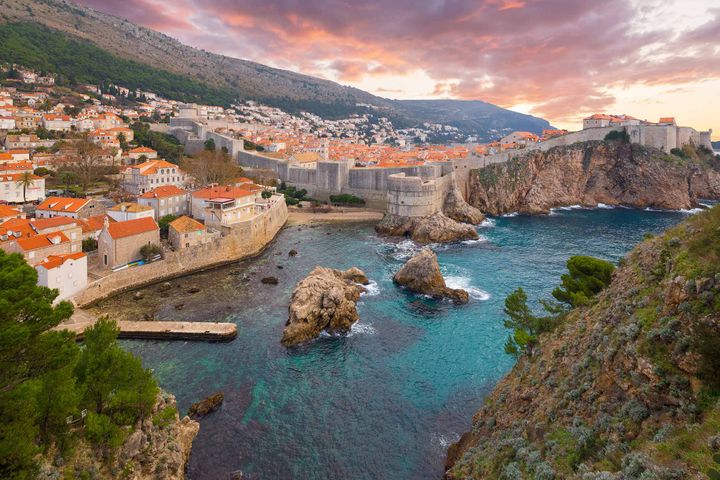 Dubrovnik locals will be celebrating on Saturday evening if the national team manages to push past Russia in the race to the World Cup semi-finals. But they'd probably be celebrating anyway, given the city's penchant for festivals and cultural events. During July and August, when the sun shines on the Pearl of the Adriatic, the Dubrovnik Summer Festival – currently in its 69th year – pours music, theatre, film and dance into stunning outdoor locations.
And those locations? You're likely to recognise a few if you're a fan of TV's Game of Thrones. Dubrovnik has been doubling up as King's Landing (plus a few other fantasy locations) since the second season.
Other must-see attractions in seaside Dubrovnik include Old Town's shimmering Placa (Stradun), the City Walls, and nearby beaches.
Saint Petersburg, Russia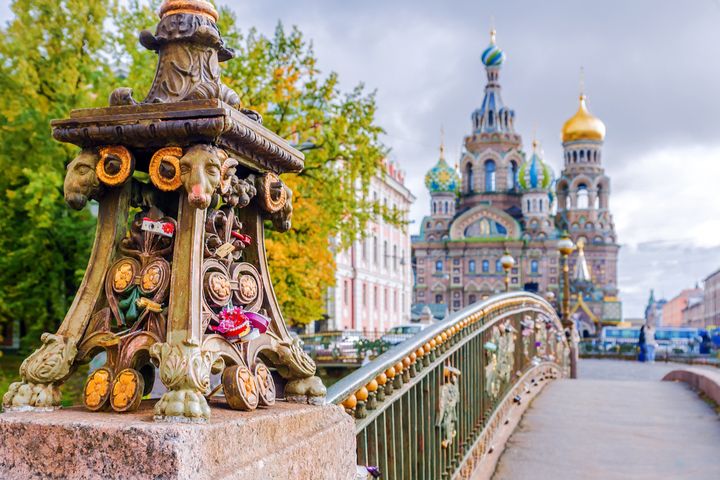 One of the World Cup host cities and the second-largest city in Russia, Saint Petersburg is the cultural heart of the nation. It beats to the rhythm of opera and ballet, fine art and modern masterpieces. Empress Catherine the Great founded the State Hermitage Museum in 1764. Not many museums can boast such an impressive heritage. It is the second-largest museum in the world (Paris's Louvre pips it by around 6,000sqm) and home to paintings, sculptures and antiquities from across the globe.
Find your way out if you can and take a look around this port city on the Baltic: canals and narrow towering buildings remind visitors of Amsterdam and Venice, while plazas and palaces take you elsewhere in Italy.
And then you clock The Church of the Savior on Spilled Blood, with its intricately-decorated domes, reminiscent of St Basil's Cathedral in Moscow: a colourful, powerful, gold-laden reminder that you are standing firmly on Russian soil. Let's see if the Russians can stand firm against mighty Modric and his Croatian teammates on Saturday.
Croatia vs Russia - Saturday 7pm kick off
Have a comment or question about this article? You can contact us on Twitter or Facebook.
Sign up. Be inspired. Travel.
Subscribe now for hand-picked holiday deals, inspiration and the latest travel tips, straight to your inbox.