Covid-19 advice:
Understand the traffic light system and check FCDO updates before you travel
Find out more

Sin City's reputation for debauchery overshadows most of Vegas' earthy charms. But, boasting a stunning national park, quirky museums, America's most innovative dining scene, and hopping watering holes well off the Strip, Nevada's desert gold mine's underground allure is alive and kicking, writes Michele Bigley.
And here's how it might surprise you…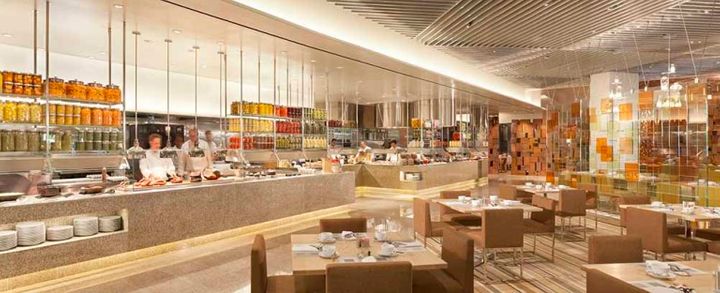 1. You can eat cheaply
For decades, dining in Las Vegas centered around that eponymous all-you-can-eat buffet (definitely an American experience to behold).
If you do want to blow your whole dining budget on one gut-busting meal (making sure to sneak some goodies out for a post-party binge), head over to Caesar's Palace's Bacchanal Buffet (3570 S Las Vegas Blvd; 702 731 7928) to experience the gluttony of this multi-million-dollar tribute to food.
Otherwise, you've got to get off the Strip to score dining deals.
Fans of delicate ramen noodles line up with the tour bus crowd to slurp up the goodness at Monta Ramen (5030 Spring Mountain Road Suite 6; 702-367-4600).
In Downtown's Container Park (707 Fremont St), you'll also find casual eateries serving gourmet hot dogs, meat-filled tacos and hearty BBQ treats, plus there's a three-story slide only open for grown-ups after dark—this is Vegas, baby!
2. You can hike through majestic desert landscapes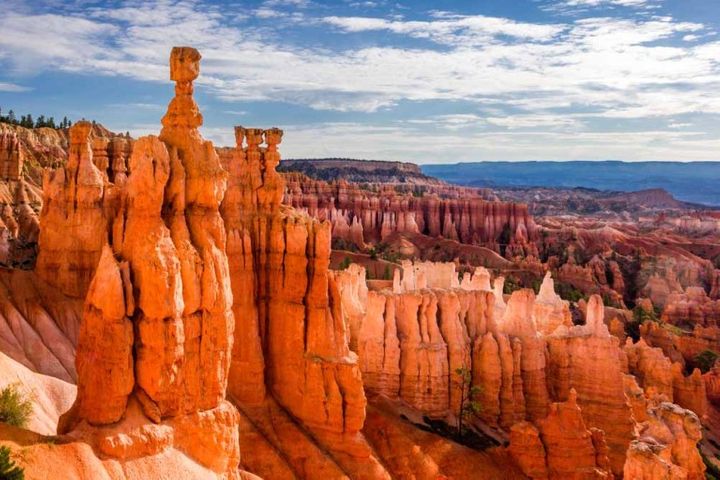 Shake off that hangover and hike the Las Vegas area's showstopper outdoor destinations, Red Rock Canyon National Park and Valley of Fire State Park.
Spring is the time to check out the wildflowers and stay relatively cool as you marvel at the tripped out rock formations, the abstract mountains and the stunning natural light of this desert landscape.
3. You can (and should) experience America's innovative theatre scene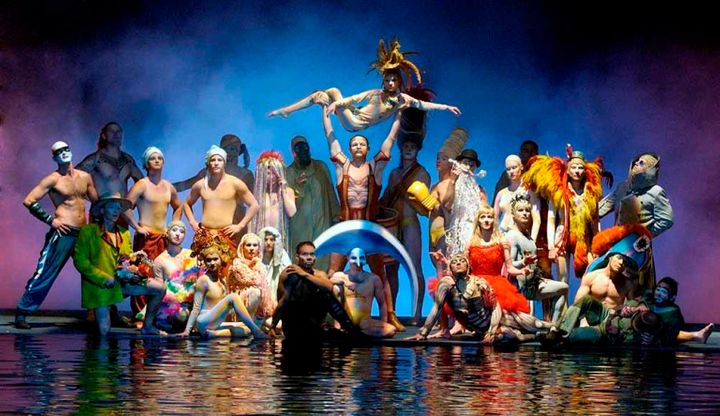 Big-name entertainers have long flocked to Sin City. And while fans of Elton John and Bruno Mars can currently swoon over these popstars in the flesh, it's wise to splurge on one of the jaw-dropping musical shows instead.
The psychedelic Absinthe is one of the top tickets to snag at the moment. Other productions of note include Cirque du Soleil's seven shows, including the Michael Jackson tribute, MJ One, and the Beatles Love.
4. You can view ground-breaking modern art, and some cheesy museums too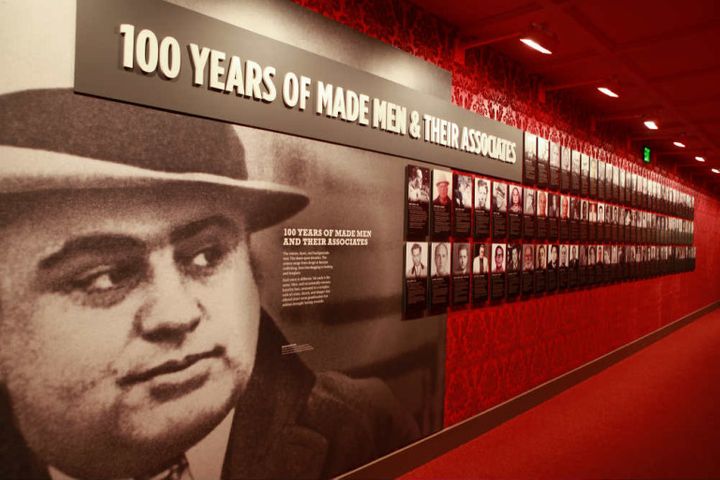 On the first Friday of the month, hotfoot over to the Downtown Art District's Gallery Hop to sip free vino and check out the creativity of the desert's locals.
Prefer a cheeky museum? Well, Vegas won't let you down. The Neon Museum (770 N Las Vegas Blvd; 702-387-6366), where you can see iconic Vegas signs; the Pinball Hall of Fame (1610 E Tropicana Ave), where you'll find more than 200 pinball games from throughout pinball history; and the Mob Museum (300 Stewart Ave; 702-229-2734) which looks at organised crime and its impact on Vegas and America as a whole, all make fun escapes from the midday heat.
5. You can act like a kid without the hangover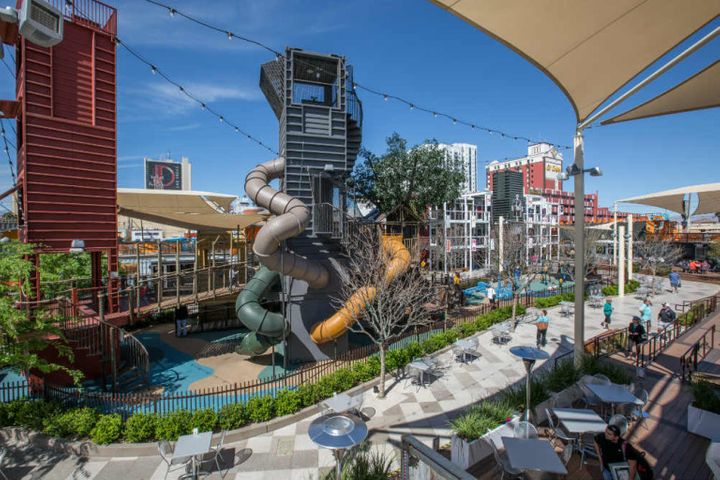 Many people think the fun in Vegas centres around the slot machines. Yet thrill-seekers, and kids-at-heart will find fun to be had at the Container Park's nightly adult playground party.
Along the Strip, enjoy the warm nights at the The Park, an outdoor space packed with public art, street musicians and alfresco restaurants.
Another fun option is to grab 40 of your closest new buddies and hop into High Roller at LINQ, an observation wheel which dwarfs the London Eye.
For those who want to get a work out in with their play, sign up for Mirage's Yoga with the Dolphins, offered on weekends. Alternatively, live out those superhero dreams with Flyboard Las Vegas, where you can bring your own Batman costume and actually fly over Lake Las Vegas.
6. You can find the locals Downtown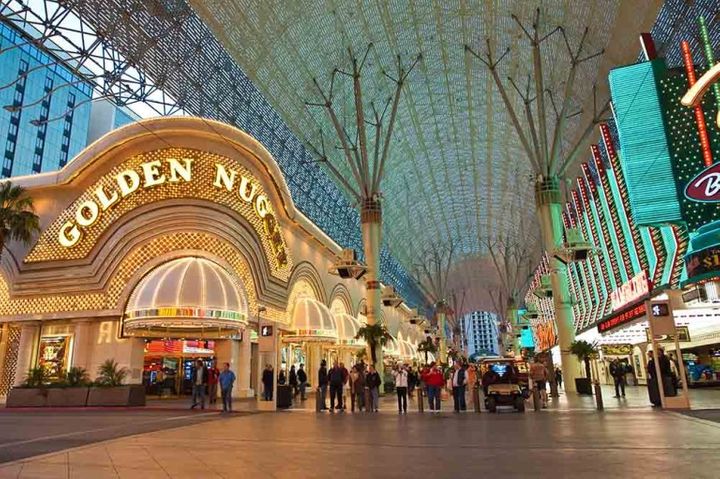 Locals avoid the Strip. Traffic is atrocious and parking even more annoying. Instead they migrate to Downtown to sip beer in Atomic Liquor (917 Fremont St), text their way into Commonwealth's speakeasy (525 Fremont St; 702 445-6400), or slide through Golden Nugget's shark tank (129 East Fremont Street; 702 385-7111).
7. You can get your adventure fix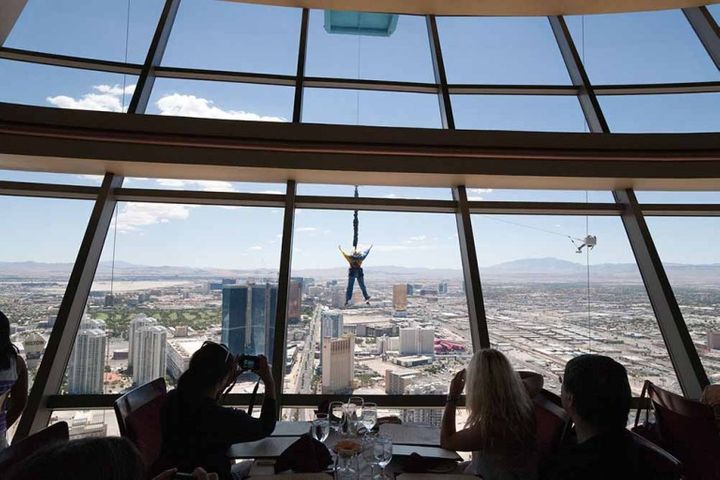 Though what happens in Vegas stays in Vegas, these extreme adventures will have you Instagramming in no time.
For those people (you know who you are) who never gave up the dream to drive excavators and bulldozers, head over to Dig This (3012 S Rancho Dr; 702 222 4344) to try your abilities maneuvering these massive vehicles.
Speed demons should motor over to SpeedVegas (14200, S Las Vegas Blvd; 702 789 0568) where visitors can race Lamborghinis and Ferraris around a track at speeds you'd never dare on the highway.
Should you prefer to only be strapped to a bungee cord, travel to the top of the Stratosphere for the thrilling Sky Jump (2000 S Las Vegas Blvd; 702 380 7777).
Thrill seekers can zipline over the Fremont Street Experience, checking out the Elvis impersonators and drunken bachelorettes as you go. Or, for a more rugged adventure, Flightlinez Zipline tour (1644 Nevada Hwy; 702-293-6885) offers four runs atop the desert, spanning more than two kilometres.
8. You can have a private dinner whipped up for you by a top chef
Often, being in Vegas means doing that thing you never thought you'd do. Well how about sitting at chef Jose Andres' private table é, adjacent to Jaleo's (3708 S Las Vegas Blvd; 702-698-7000)? Two-hour private dinners featuring avant-garde Spanish cuisine should be quite the fanciful aphrodisiac.
9. You can stay at a posh hotel for less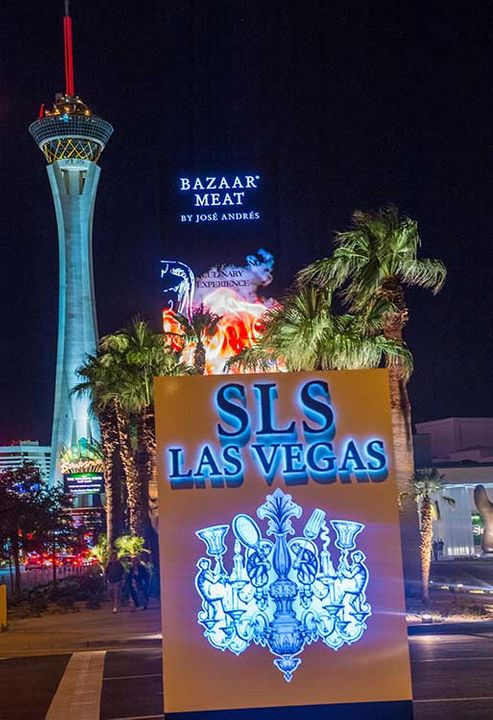 Savvy travellers can find deals at Vegas' posh resorts. Most of the more than 70,000 rooms available offer discounts year round so shop around to find the best deal for you.
On the Strip, the sleek (but small) Philippe Starck-designed rooms of SLS Las Vegas lure the young and beautiful. Even if you're not staying onsite, visit the cheery Foxtail Pool day-and-night-club, or grab a bite at Umami Burger, 800 Degrees Pizzeria or Katsuya Japanese restaurant. Check out the hotel's Specials page, where there are often deals for around $100 a night.
Off the Strip, the Red Rock Casino and Spa makes a fun destination for those eager to make their own Vegas experience. Close to the hiking trails, with a great pool, and a fantastic concoction of activities—horseback riding, anyone?—typical rates at the property can be around $100 a night.
Claiming to be the pulse of Vegas, staying Downtown ensures what you spend in Lyft rides, you'll make up in rock-bottom hotel prices at the newly spruced up El Cortez. We've seen rates here for less than $20 a night! Retro rooms might not be picture worthy, but who's in Sin City to hang in your bedroom? Their 24-hour Siegel's 1941 creates edible creations that would make the mobsters of early Vegas swoon.
Please note: All prices were correct at the time of writing and are subject to change.
Have a comment or question about this article? You can contact us on Twitter or Facebook.
Sign up. Be inspired. Travel.
Subscribe now for hand-picked holiday deals, inspiration and the latest travel tips, straight to your inbox.