Updated June 7, 2023
Published April 17, 2016
By Annie Bennett
You might well book your holiday in Majorca dreaming of nothing more than white sand, the turquoise Mediterranean and a never-ending supply of ice-cold mojitos - and we wouldn't blame you. But if you can drag yourself off your sunbed you'll find a holiday to this Spanish island has a lot more to offer.
Hop on a bike and zoom around the mountains, mooch around honey-hued villages, take the train and get off wherever you fancy, or go birdwatching in a nature reserve... there are options to keep everyone in the family happy, no matter what time of year you visit.


1. You can take a different sort of boat trip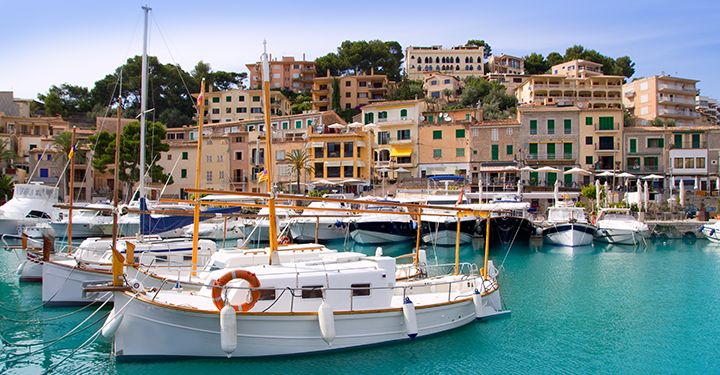 There are loads of boat trips to choose from in Majorca, but for a more authentic experience – or for a special occasion – try a jaunt on a llaüt, the traditional wooden vessel of the Balearic Islands.
Blauxell offers traditional boat hire from Puerto Pollensa, in the north of the island. Choose between self-sail (you'll need a sailing license) or chartered llaüt tours, ranging from three-hour sunset trips to full day excursions.


2. You can discover filming locations from the silver screen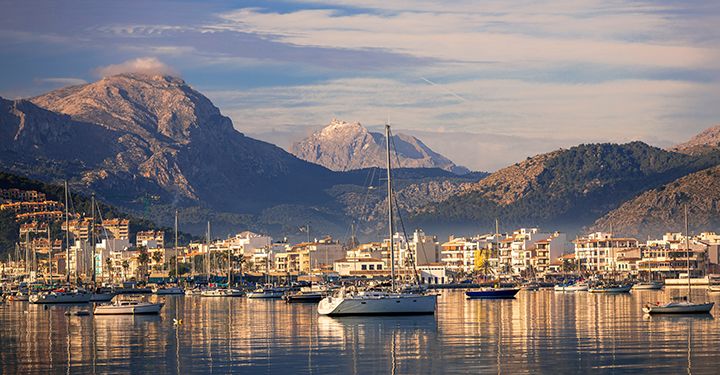 Majorca is no stranger to the silver screen. From The Crown to Love Island, it looks absolutely gorgeous as a backdrop to drama - and you can even visit some of the locations yourself.
In the gripping 2016 BBC series, The Night Manager, Hugh Laurie played smooth but sinister arms' dealer Richard Roper, who orchestrated his dirty deeds from the spectacular La Fortaleza estate near Puerto Pollensa. Key scenes unfolded on the terrace of Ca's Patro March – a lovely fish restaurant by the sea in Cala Deià – and on the promenade in Port de Soller.
More recently, Elizabeth Debecki and Dominic West stepped into the roles of Princess Diana and Prince Charles for season five of Netflix's The Crown. San Telmo (also known as Sant Elm), on the island's far west coast, stood in for Italy to recreate the royal couple's seafaring holiday. Stealing the scene are the dramatic Dragonera island and Serra de Tramuntana mountains.


3. You can snap up a designer bargain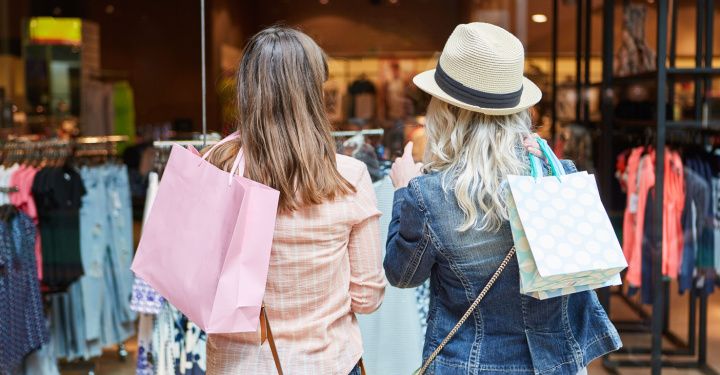 If you are unlucky enough to get a cloudy day – or just feel an overwhelming urge to revamp your wardrobe – head for Mallorca Fashion Outlet, where there are more than 40 shops offering discounts of up to 70% on brands including Guess, Asics, Calvin Klein, Camper, Desigual, Diesel, Mango, Nike and Vans.
Mallorca Fashion Outlet is open seven days a week and is only ten minutes from Palma by train. It's then just five minutes from Es Caulls station.


4. You can get on a bike for fun or serious pedalling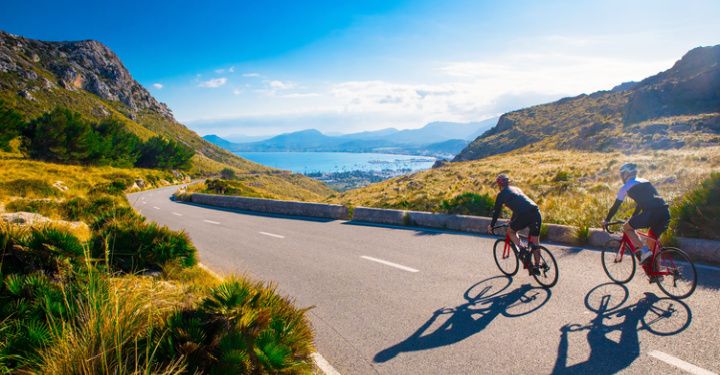 More and more people are going to Majorca to spend a week or two cycling around the island. It's too hot in peak season for such strenuous activity, so plan your trip between October and May – when hotels are a lot cheaper too.
There's a huge variety of scenic routes – many off road – from gentle coastal trundles to demanding rides taking in the hairpin bends of the dramatic Serra de Tramuntana mountains.
For a truly spectacular day out, ride to Cape Formentor on the northeast tip of the island, freewheeling down to the gorgeous beach.
It is easy to hire a bike wherever you are and many hotels offer facilities for cyclists, such as PortBlue Club Pollentia Resort and Spa between Alcúdia and Port de Pollença.


5. You can take the train to a street market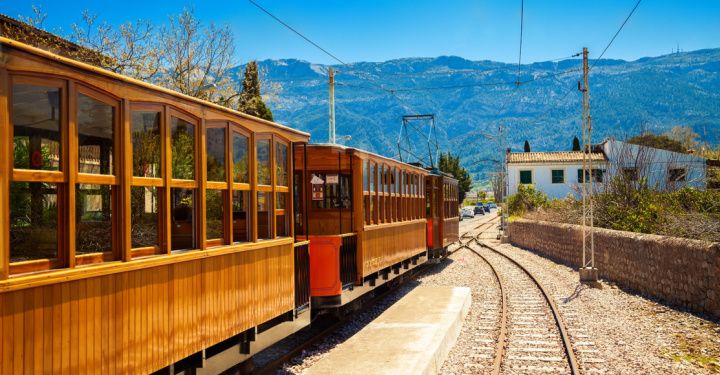 Public transport is cheap and easy to use in Majorca with a good website in English. While there are bus routes all over the island, the only trains are the pretty wooden carriages that trundle between Palma and Soller, and the less picturesque but efficient (and a lot less expensive) services from Palma inland to Inca, Sa Pobla and Manacor.
On Wednesdays, take the train to Sineu for the local produce and livestock market. On Thursdays, carry on to Inca for shoes, bags and crafts. On Fridays, get off at Binissalem for wine and organic produce.


6. You can eat in a celler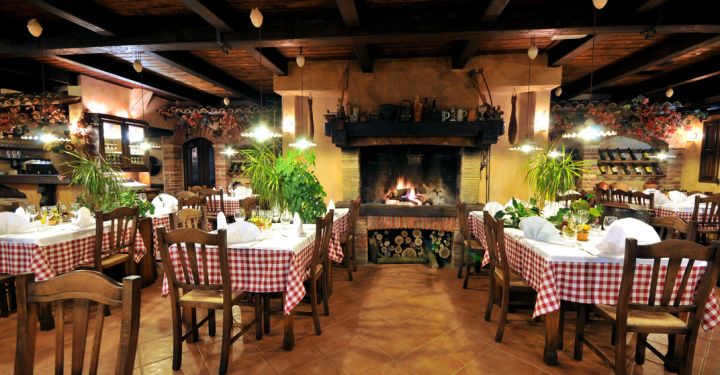 If you want to try Majorcan food in a traditional setting, get your feet under the table at a celler. These rustic restaurants are in old wine cellars, complete with barrels, and are usually decorated with old farming tools. Make sure you're really hungry for this meal as portions are massive.
Fearless eaters should try frito mallorquín, which involves various bits of pork or lamb – we're talking offal – vegetables, potatoes and herbs. It is really tasty, honestly.
Celler Ca'n Font and Celler Son Toreo in Sineu are good options.


7. You can bliss out under the almond blossom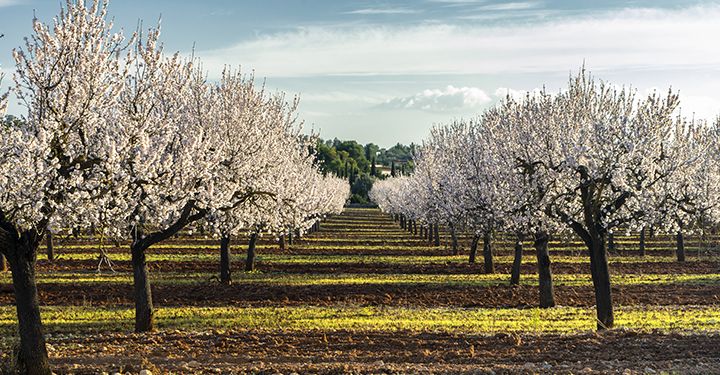 The island's almond trees are in flower in the valleys and across the plains from late January for around a month. This happens to be when accommodation and flights are cheapest – options are obviously more limited than peak season but it is easily doable.
While it is not beach weather, the temperature is usually just right for exploring the countryside in the sunshine. If you can't get there to see the almond blossom, go in late spring when the cherry trees are flowering, or in the autumn to witness – or take part in – the grape and olive harvests.


8. You can sample different cuisines at the Santa Catalina market in Palma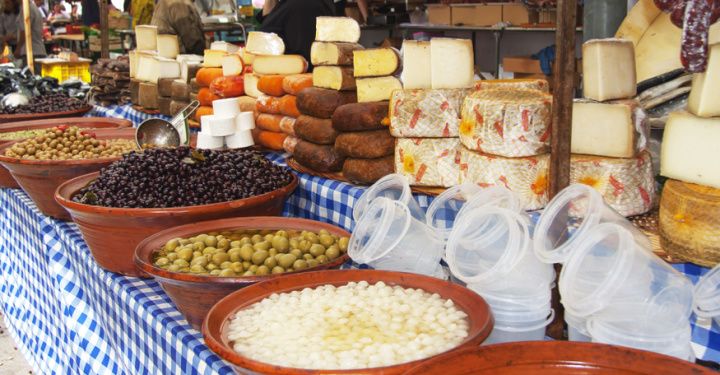 Stray into Santa Catalina and you'll find yourself in Palma's gourmet district, home to the Santa Catalina fresh produce market. Local stalls are filled with everything from fresh seafood, charcuterie and cheese, to olives, preserves, baked goods and homemade delicacies.
You'll also find several eateries to tuck into tapas, sushi, fresh pasta, rotisserie and more.
The market runs every Monday through to Saturday, opening 7am to 5pm.


9. You can get back to nature in S'Albufera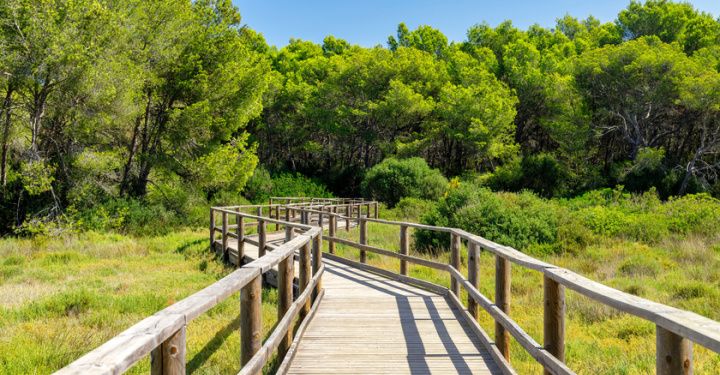 Behind the resort of Playa de Muro on the northeast coast, S'Albufera Natural Park is the largest wetland area in the Balearics and is great for birdwatching, cycling and walking along a network of trails.
More than 200 bird species inhabit the reserve at different times of the year, including kestrels, egrets and purple herons. Go in spring and you will see splashes of wild flowers too. Start at the Sa Roca visitor centre, where you can get a map and hire bikes.


Have a comment or question about this article? You can contact us on Twitter or Facebook.