Covid-19 advice:
Understand the traffic light system and check FCDO updates before you travel
Find out more
June 4, 2021
By Joey Tyson
Breathtaking, brilliant, and never boring, it's pretty much impossible to tire of London. But even with so much to see and do, it's nice to get out of the city occasionally – especially, after the last year.
Luckily, London is surrounded by awesome places for a day trip. From sleepy country towns and seaside escapes to historic cities and ancient monuments, here are some of the best day trips from London – and how to get to them without a car.


1. Walk among the ancients in Stonehenge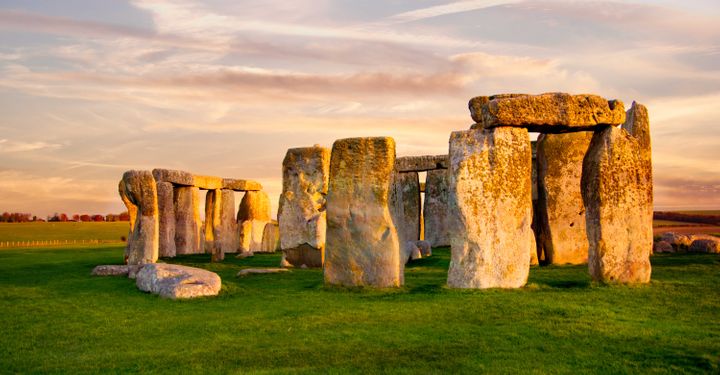 Step out of the city and into the Neolithic period with a trip to a genuine world wonder, Stonehenge.
To this day, no one really knows why the monument exits. Even more puzzling is how the stones – some of which weigh 25 tonnes – were erected in the first place. Experts believe Stonehenge to be over 4500 years old, meaning its makers would've only had the most basic of tools at their disposal – something to think about as you stroll among these towering stones.
What is the best way to get to Stonehenge from London?
For a day trip to Stonehenge from London, take the train from Waterloo station. It takes just over two hours to get to Salisbury (the closest town) and from here, you can book a tour to the stones.


2. Relive your student days in Oxford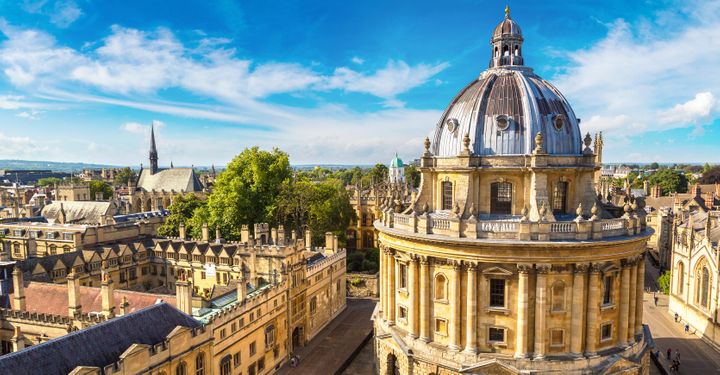 Spend a day lost in Oxford's medieval beauty and lofty academic history.
Very much the city's star attraction, Oxford University's ornate architecture has been welcoming the world's brightest, best and most privileged students since the 13th century. Explore its different colleges – Christ Church for its sheer scale, St Edmund Hall for the country vibes – on a guided tour with Oxford Official Walking Tours.
For the full student experience, be sure to duck into one of the historic centre's many pubs for a pint. The Bear Inn reckons to be the oldest one in town, and is known for its impressive collection of college ties, each one from a former student, pinned to the walls.
What is the best way to get to Oxford from London?
Take the train direct from London Paddington to Oxford for an easy day trip. Depending on the service, you can be there in 50 minutes. The Oxford Tube, which despite its name, is actually a coach, is a cheaper alternative but can take around two hours each way.


3. Snack on fresh seafood in Whitstable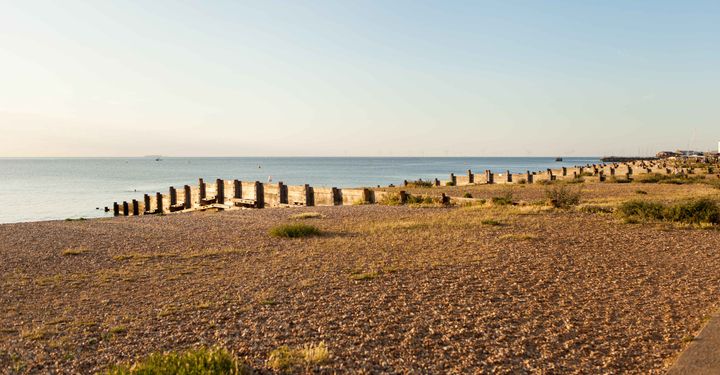 Trade city smog for sea air down in Whitstable, a pretty fishing village on Kent's north coast.
Known for its colourful beach huts, fresh seafood and pleasant pebble beach, Whitstable a working fishing town with an arty side. To sea both sides, first head to the harbour to watch the salty schooners haul in the catch of the day (you'll probably be eating it later), before hopping between the town's many independent galleries, such as The Fishslab.
For lunch, book a table at the Lobster Shack, a popular beach bar that brews its own beer. No prizes for guessing what's on the menu.
What is the best way to get to Whitstable from London?
The best way to get to Whitstable from London is the direct train from London Victoria station. The journey takes around one hour and twenty minutes.


4. Embrace the boho spirit of Brighton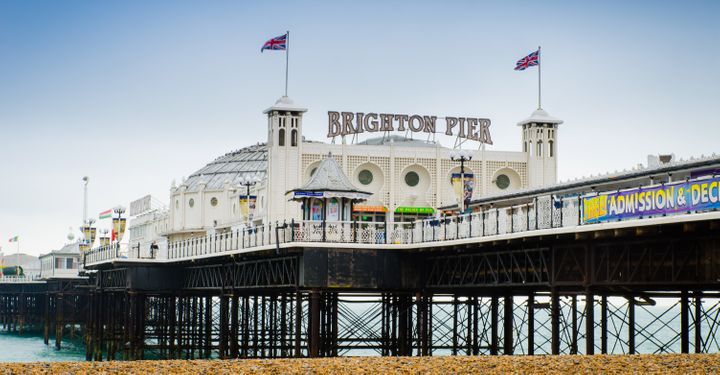 A boho enclave of quirky art and independent spirit on Britain's south coast, there's nowhere quite like Brighton. A major LGBTQ hotspot, the city has inclusivity built into its DNA, so you can expect a warm, open welcome, and plenty of opportunity for fun.
Wander the Lanes searching for thrift shop bargains, load up on pennies and take on the old pier's amusement arcades, and grab fish and chips for lunch on the beach – just watch out for hungry seagulls!
Be sure to visit the Royal Pavilion, a decadent palace once used by King George IV, and various other royals, as a seaside escape and party pad.
What is the best way to get to Brighton from London?
A day trip to Brighton from London is easy, with trains running from both London Victoria and London Bridge. The trip takes about an hour.


5. Meet the ponies of The New Forest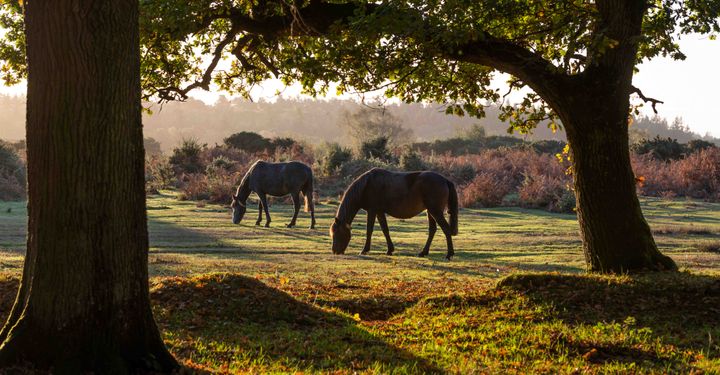 Ponies, pigs and cattle roam free across the New Forest, a vast expanse of semi-wild pasture, forest and marshland in England's southeast.
The national park is very flat and traced with well-maintained cycle trails, so it's worth renting bikes to get around from Brockenhurst, the easiest station to access from London. Alternatively, you can take one of the many circular walking routes from the village.
In and amongst, you'll find pretty little villages, such as Beaulieu and Burley, where you can stop for a pint and pub lunch.
What is the best way to get to the New Forest from London?
For a day trip to the New Forest from London, take the train to Brockenhurst from Waterloo Station. It takes around one hour and thirty minutes.


6. Head to the beach in Margate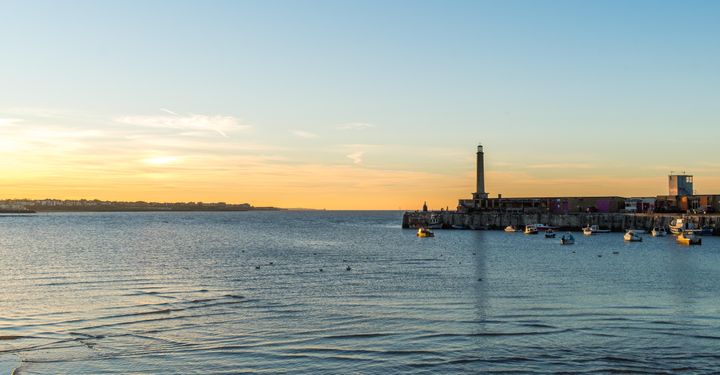 Classic seaside resort turned hipster haunt, Margate has become one of Britain's coolest coastal towns in recent years. A lot of that is down to the Turner Contemporary, a world-class modern art gallery that opened in 2011. Since then, Margate's old town has become a hub of indie art, craft beer and vintage fashion.
That said, there's still plenty of seaside flavour keeping the town grounded – the beach, bedecked with multicoloured windbreakers and parasols, is still the main attraction. Retro amusement park Dreamland is also well worth a visit.
What is the best way to get to Margate from London?
Direct trains to Margate run from St Pancras International and Victoria Station. The quickest service takes one hour and twenty-five minutes.


7. Pay the Queen a visit in Windsor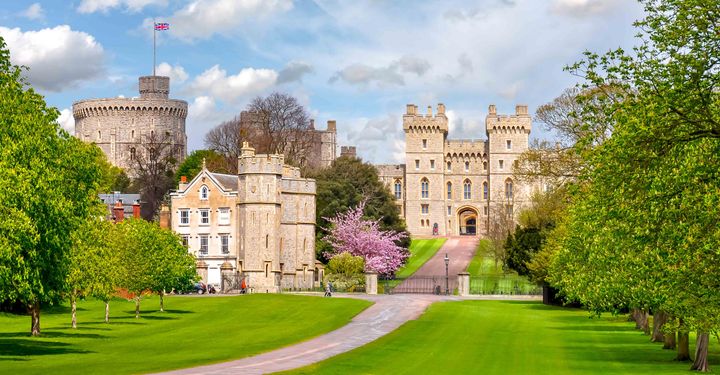 Fit for a royal, Windsor's pleasant riverside location and gargantuan castle make for one of the easiest day trips from London.
First, the castle. You can hardly miss it. Enormous in every sense, the Queen's preferred residence overlooks Windsor from its impressive hilltop perch. Said to be the "largest and oldest occupied castle in the world", Windsor Castle can be toured year round, and offers the best chance of spotting Her Majesty in the flesh – apparently, it's Liz's favourite castle for a weekend away.
The town itself is a pleasant spot for a stroll, with a nice mixture of high street and boutique shopping, and plenty of nice cafes and traditional pubs, such as The Carpenters Arms.
What is the best way to get to Windsor from London?
The train (from either Paddington or Waterloo) is the best way to get to Windsor from London. The journey takes between 45 and 55 minutes.


8. Hike up the Surrey Hills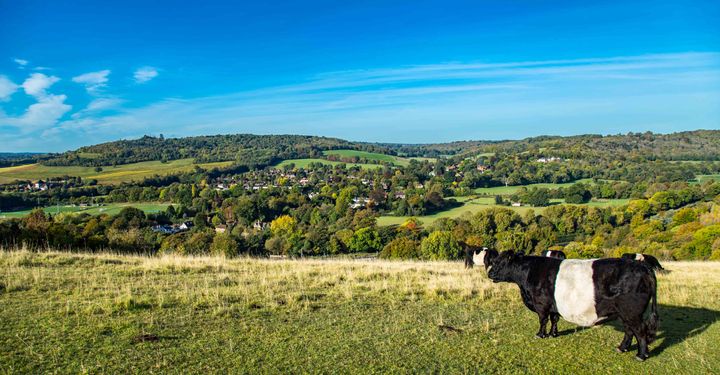 Lace up your walking boots and head out to Surrey Hills for a ramble around some classic British countryside.
Probably London's closest Area of Outstanding Natural Beauty, Surrey Hills is perfect for a walker's day out. From Dorking, one of the easiest stations to access from London, you can hike up to Box Hill for panoramic views out over the rolling countryside. From here, there's a beautiful 4-mile circular walk, which takes in Juniper Top and the surrounding woodland.
On your way to the train station, stop in at the Watermill Inn for a well-deserved pint.
What is the best way to get to the Surrey Hills from London?
Day trips from London to the Surrey Hills are easy: take the train to Dorking from Waterloo Station to be there in around one hour and thirty minutes.


Have a comment or question about this article? You can contact us on Twitter or Facebook.
Sign up. Be inspired. Travel.
Subscribe now for hand-picked holiday deals, inspiration and the latest travel tips, straight to your inbox.