From sampling superb wines and exotic dining to walking with elephants and watching whales, this 1,200-mile drive through verdant vineyards and across desert plains to the shores of the Indian Ocean is one for the bucket list.
Allow two weeks to make the most of the journey, with a few days in Cape Town, South Africa's most exciting city, at the end of it. Roads are good all the way – you won't need a 4WD but air conditioning is a must.
Car rental companies have desks at Cape Town International Airport, but pick-up points are up to a mile from the terminal
First stop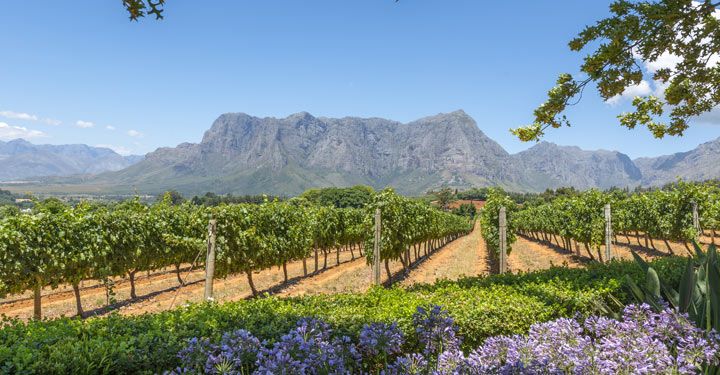 The white-painted, colonial town of Stellenbosch, gateway to the Cape Winelands, is only 30 minutes from the airport, so this pretty, lively little place makes a perfect first stop for a night on the road.
Best places to stay and eat include River Manor (from R750 – about £68).
Fine vines
Plan to spend a day and a night in Franschhoek, around 30 miles from Stellenbosch.
You'll want to try the products of the local vines, so driving is a no-no.
Instead, board the Franschhoek Wine Tram for a one-day wine-sipping tour.
Le Quartier Français is the finest fine dining restaurant in this gourmet region, with a multi-course tasting menu and dishes matched with regional wines. It also has classy rooms (from R3,200).
Big birds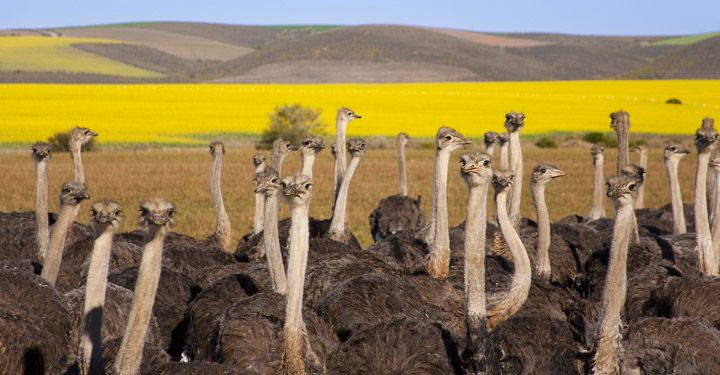 From Franschhoek, drive to the town of Paarl, then over the Du Toitskloof Pass on R101 to Worcester, to join Cape Route 62.
East of Barrydale, the cactus-prickly plains of the Klein Karoo begin. Next stop: Oudtshoorn, "ostrich capital of the world", where you can ride the big birds and buy all things ostrichy, from leather accessories and feather boas to ornamental eggs.
You can also eat ostrich burger, ostrich kebab, ostrich carpaccio, ostrich stroganoff, ostrich fillet and ostrich chateaubriand at The Karoo Pot.
A-1 Yotclub (from R800) is a friendly B&B with a pool and riverside gardens.
Big beasts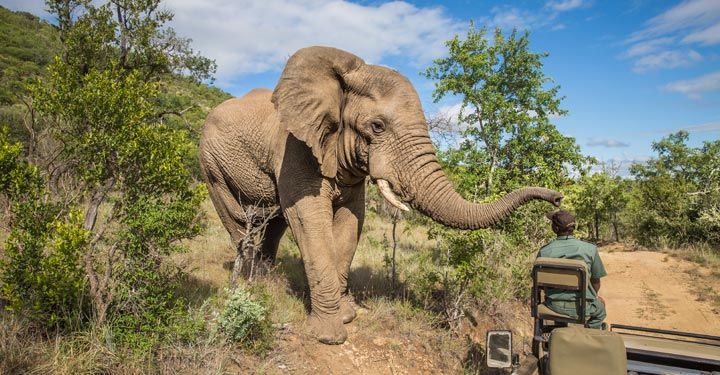 Follow the R341 along the Olifants River valley, then take the N9/N10 highway to Addo Elephant Park, third largest national park in South Africa, to see Africa's biggest beasts, as well as lion, black rhino and lots more.
River Bend Lodge (rooms from R4,000 per night, including game drives each day) has luxury accommodation in a private concession on the edge of the park.
Gardens of legend
The N10 whisks you in less than an hour from elephant country to the Indian Ocean.
Bypass the urban sprawl of Port Elizabeth and hook west on the N2 – the legendary Garden Route.
It's lush and sweet-smelling all the way, but there's much more here than floral displays.
Walk with amiable young elephants at the Elephant Sanctuary, with tame cheetahs at Tenikwa Wildlife Awareness Centre and monkeys, gibbons and lemurs at Monkeyland.
Among places to stay along the way, Kurland, a collection of luxury suites in whitewashed colonial cottages (rooms from R3,700), stands out.
Oyster coast
Pause in Knysna if only to glut yourselves on plump oysters before rolling along the coast, through George and Mossel Bay, before swooping inland to Swellendam, one of the oldest colonial settlements in Africa.
For a taste of the town's past, stay at Augusta de Mist (rooms from R835), a charming guesthouse that's a historic monument in its own right, and visit the open-air Drostdy Museum.
Sea creatures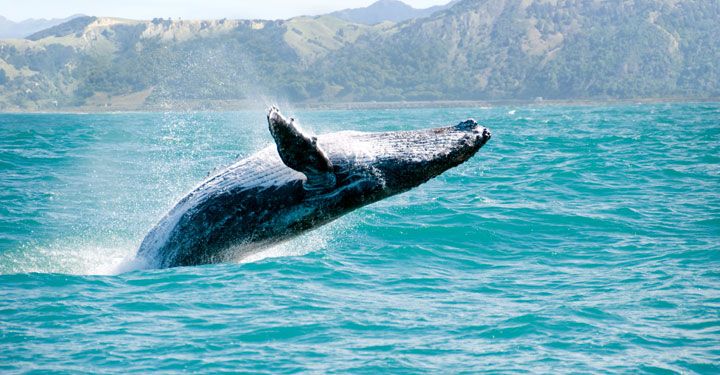 Two hours from Swellendamm, Hermanus is rated among the world's best whale-watching spots.
You don't even have to get onto a boat – southern right whales, humpbacks, orcas, bottlenose dolphins and other sea mammals often come within yards of the shore.
Should you want to get further into the sea creatures' territory, several outfits offer whale-watching trips. For the brave, cage dives with great white sharks are also on offer.
When in South Africa…
Drive on the left. Speed limits are 120 kph (75mph) on main roads, 100kph on secondary roads, 80kph on the Du Toitskloof Pass and 60kph in built up areas. Roads are well surfaced.
Stay alert. You'll see some spectacularly bad road manners, especially by minibus drivers.
Fuel station attendants fill your tank and usually offer to check your oil, water and tyres and wipe your windscreen – for which they'll want a tip.
Lock car doors at all times. Do not drive into "informal settlements" such as Cape Flats or Mitchells Plain on the outskirts of Cape Town. Choose accommodation with secure parking.
Close your windows in the Cape of Good Hope Nature Reserve – it's baboon territory.
Have a comment or question about this article? You can contact us on Twitter or Facebook.