Eat, stay and play – your guide to green list Gibraltar
July 23, 2021
By Lottie Gross
While Gibraltar might be most famous for that towering rock right in its centre, this slice of Britain near Spain has plenty of appeal elsewhere too.
There's something surreal but delightful about Sunday roasts on the Mediterranean overlooking superyachts in a swish harbour, and its few beaches have soft yellow sand lapped by warm waters – ideal for family holidays.
If you're planning a trip to Gibraltar this summer, here's what you need to know.


Eat: The best restaurants in Gibraltar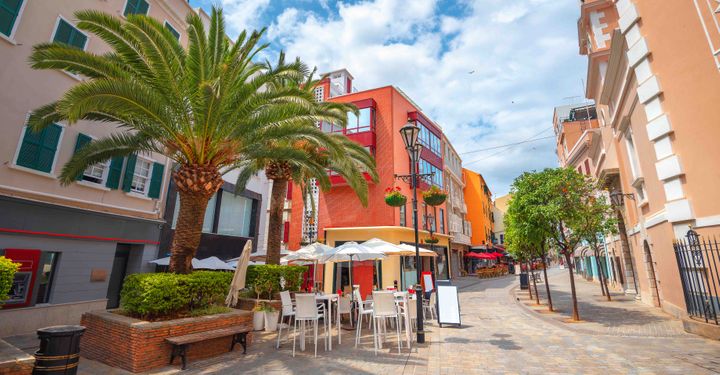 Gibraltar might be British, but its international influence extends well beyond that small island in the Atlantic. With invasions and occupations by the Spanish, Dutch and British throughout its history and an influx of Genoese people in the 16th century, its multicultural heritage can be tasted at the country's best restaurants.
In the city centre, you'll find a curious mix of tapas bars and English pubs. Head to Ocean on Glacis Road for fresh flavours plucked right from the Med – prawns, paella and deep-fried calamari are must-orders – and over the road you'll find Argentine steak restaurant Gauchos, where carnivores can get a fix of good quality meats.
Casemates Square is where you'll find a classic British chippy, Roy's Fish and Chips, and vast terraces made for sitting in the sunshine at The Little Rock Restaurant and Bar.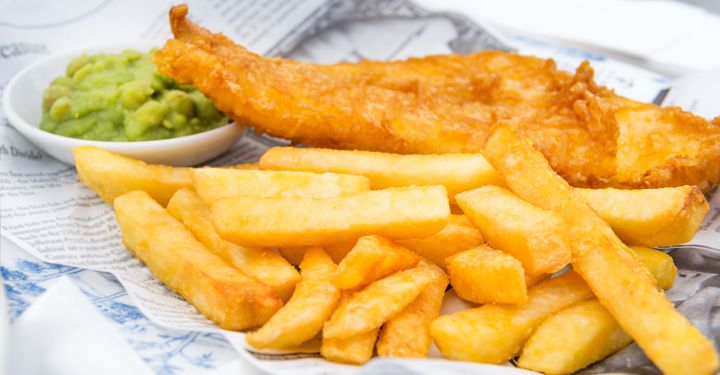 At Ocean Village, to the north of the city, there's a host of well-known chain restaurants as well as the inventive Little Bay Bar and Indian Tapas, where you can try beautifully spiced Indian dishes as small plates for sharing. Nearby, on the Sunborn superyacht floating hotel, the Barbary Restaurant on the top deck serves up exceptional Moroccan-inspired cuisine, too.
Head south of the city to Queensway Quay for more waterside dining, where Sunday roasts come out with Yorkshire puddings as large as your head at Moniques, or you can sample the fruits of the ocean at The Waterfront. The cheese and meat platters at Rendezvous are a real feast – perfectly paired with a Spanish red – and desserts are best found in chök, a brilliant bakery on Main Street.


Stay: The best hotels in Gibraltar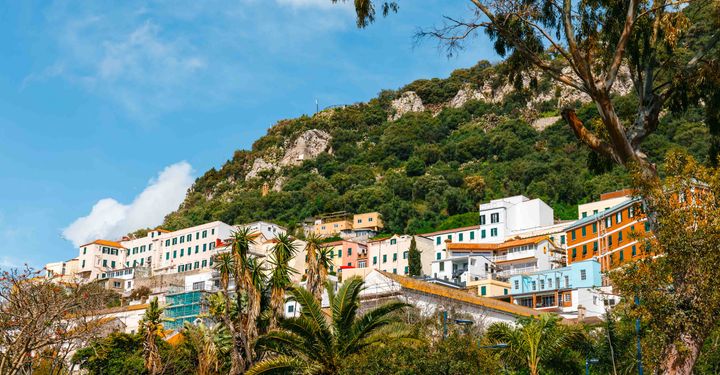 There's a hotel for everyone in Gibraltar, with everything from lovely little B&Bs offering affordable places to rest to big, bold luxurious hotels with five-star views out over the ocean. We love The Rock Hotel, which has been the go-to hotel for anyone of importance coming to this little nation. Sitting on the west face of the iconic rock right in the middle of the city, its muted, natural colours and spectacular views over the Strait ooze style. An outdoor pool is where you'll get your best tan, and the on-site restaurant is all white tablecloths and Champagne – a swish way to start your holiday.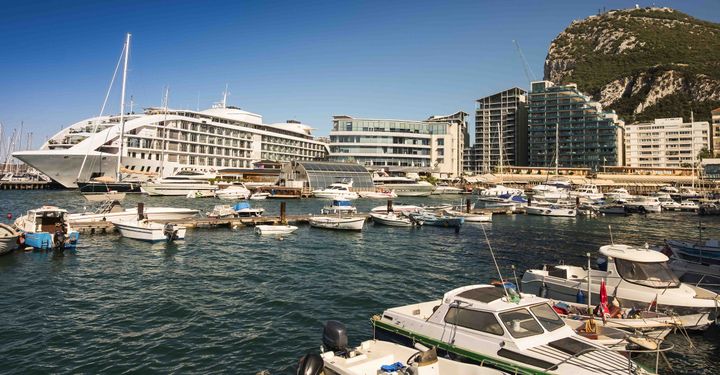 Another luxurious option is The Sunborn – a superyacht permanently moored in the Ocean Village marina with an onboard casino, brilliant Barbary restaurant on its top deck and a fabulous spa. Its interior décor might be a bit chintzy, but the suites have their own private decks to make up for it. You can watch planes land at the airport across the marina throughout the day.
For something a little cosier, try The Eliott Hotel – which comes complete with a rooftop pool – or The Caleta, sitting right on the shores of Catalan Bay.


Play: The best things to do in Gibraltar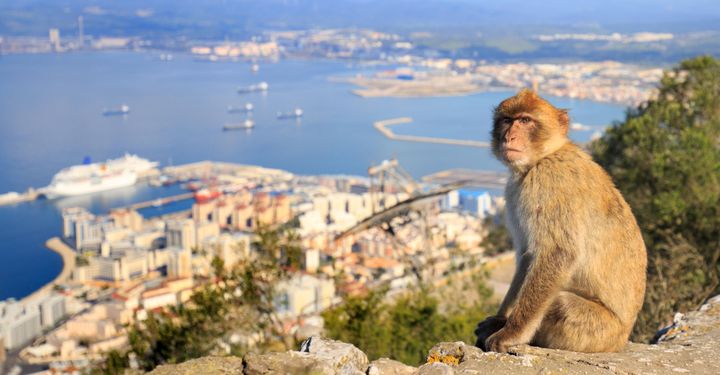 For a tiny nation, Gibraltar really packs a punch when it comes to activities. The first, most obvious thing to do in Gibraltar is get to the top of that rock.
For those with energy, it's all about the Mediterranean Steps – a network of 15 flights of stairs that zigzag their way up the rock to its lofty 426m-high (1398ft) summit. Go early in the morning to beat the heat, or late afternoon to hike in the shade, and be sure stop regularly to take in the spectacular views (and catch your breath). If you're after a more sedate experience, you can scale the rock in a cable car and explore it on foot at your leisure.
At the top, you'll find military history, a nature reserve and a glass-floored walkway where you can see right through to the ocean over 400m below. And don't miss a visit inside the delightfully cool and genuinely impressive St. Michael's Cave, where stalactites and stalagmites create all manner of otherworldly shapes. It was inside these naturally formed walls that Spanish troops hid for a night during an invasion in the 1700s, and in the mid-19th century, two British soldiers disappeared inside the cave and were never seen again.
Of course, the most iconic thing atop the rock is the 250-strong population of mischievous Barbary macaques – the only free-roaming monkeys in the whole of Europe. Don't join the masses in feeding them sweet treats; instead join a tour with a real primatologist, Brian Gomila of Monkey Talk Gibraltar. He'll take you on a stroll with a troop of monkeys he's been studying for years, explaining all their curious behaviours and how they really aren't all that different from us. It's a fascinating two-hour tour, daily at dusk, and will have you seeing a totally different side to these infamous cheeky monkeys.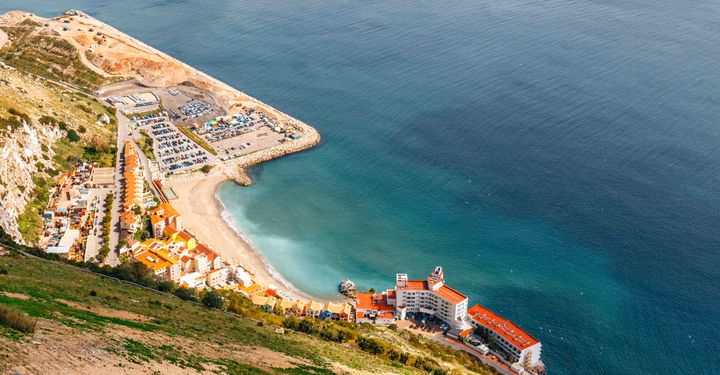 Lower down inside Gibraltar's rock face are the WWII tunnels, a network of underground rooms and walkways that could house all 16,000 men from the country's garrison in event of invasion. Take the 40-minute tour with a guide to learn how it was all built, and see the telephone exchange, power station and hospital all built inside the rock.
To go back even further in history, head to Gorham's Cave Complex – now a UNESCO Heritage Site – that has evidence of Neanderthal and early modern human populations during a period of around 120,000 years.
And if you're coming here in summer or for a bit of winter sun, you'll want to head to the beach. Catalan Bay is the prettiest stretch of sand on the entire peninsula, backed by rows of brightly painted houses and with a swathe of soft, golden sand lapped by the Med. The largest sweep of sand is on Eastern Beach, and Sandy Bay has distinctive orange sand that's imported all the way from the Sahara – just over the Gibraltar Strait.


Have a comment or question about this article? You can contact us on Twitter or Facebook.