Eating your way around Emilia Romagna

It's not unusual for parents to plan ahead for their child's future – starting a savings account or tucking away family heirlooms to inherit when they're old enough – but in Emilia Romagna, they do things a little differently.
The best traditional balsamic vinegar is aged for a whopping 25 years, so if they've any hope of giving it to their little one as a wedding present, they'd better get cracking before the kid starts school. Now that's planning ahead!
It's just one of the ways that locals in this area of north-eastern Italy take their grub more seriously than most – and in such a food-obsessed country, that's saying something. This region is responsible for many of Italy's most famous fare – authentic Parmigiano-Reggiano cheese, lasagne and Bolognese sauce (simply known as 'ragu' to the locals), and Parma ham among them – so if you fancy sampling these icons of Italy in the place that does them best, you won't go far wrong with a foodie trip around Emilia Romagna, writes Katie McGonagle.
Feasting on Parmigiano-Reggiano cheese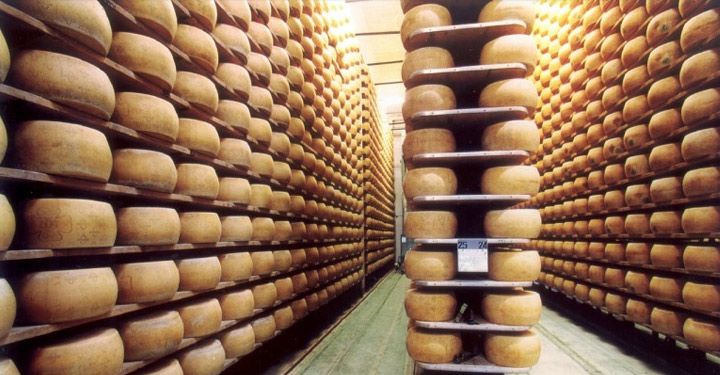 We might know it as the little wedge that you grate over any good pasta dish, but Italians would scoff at the limitations we put on Parmesan. Sure, they'd grate it on a plate of papardelle, but they'll happily eat it on its own in chunks, dotted with drops of balsamic vinegar, or crumbled into a salad, to fully appreciate its rich flavour.
This is the only place, by law, that can make proper Parmigiano-Reggiano cheese, and many producers either work as part of a cooperative or embrace the whole farm-to-fork concept, with everything happening on the same site.
That's the case at Hombre farm just outside Modena, home to 500 Fresian cows supplying a family-run cheese-making workshop. The milking shed – where the farmer plays classical music during twice-daily milking, to keep the cows calm – actually backs on to the kitchen where The Cheese Master (yes, that is his real job title) churns out 14 hefty wheels of cheese each day. They are soaked in brine then aged for between 12 and 36 months to acquire that distinctive, salty flavour.
Unlike most artisan producers, it's actually cheaper to pick up a wedge of cheese to bring home here than it would be in any local supermarkets, though you'd need to bring a spare suitcase if you want the entire wheel – each one weighs in at about 37kg and €660 a pop.
Browsing the stalls in Bologna's food markets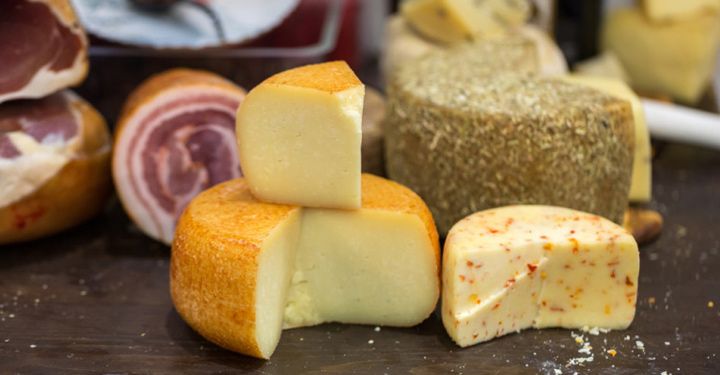 Welcome to foodie heaven! The city's medieval quarter, Quadrilatero, is the place to find Mercato di Mezzo every day except Sunday, which blends old-school stalls with gorgeous little eateries so you don't have to look and not touch when surrounded by so much beautiful food.
Each producer has their own speciality: one stall might be stacked with fresh loaves of golden bread, the next with pyramids of glossy olives in spicy marinades, another with enormous joints of cured meats hanging from the ceiling, and yet another with tray after tray of filled pasta in every size and shape under the sun.
The food market in Modena is similarly scintillating to the taste buds, with every variety of cheese imaginable, every cured meat you've ever heard of and loads more you haven't, and more shapes or styles of pasta than you ever thought possible. Fans of American comedy show Masters of None will find plenty to recognise here, as Modena's market was the setting for several scenes.
Thought it's perfectly acceptable just to hit the butcher stall and try every variety of prosciutto di Parma, mortadella di Bologna and coppa piacentina – preferably layered between the thin rounds of tigelle, small Modenese flatbreads.
Cooking up a storm at an agriturismo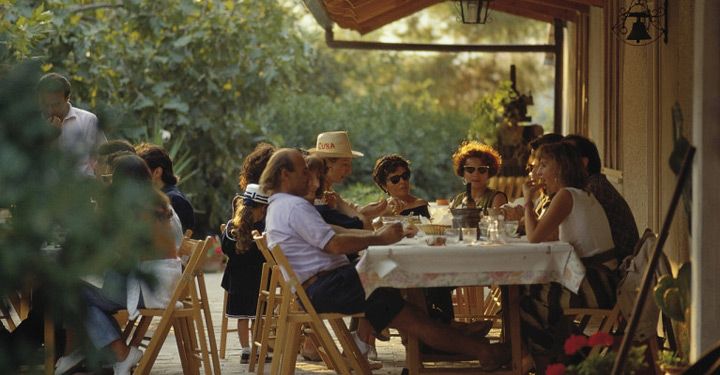 No foodie journey would be complete without learning the greatest art of Italian cookery – pasta making! And where better than at an agriturismo, that staple of authentic Italian tourism which gives visitors a window on the most traditional aspects of country life.
In this region, that means learning to shape tortellini – or tortelloni, or cappelletti, the list could go on – which is one of those skills most locals learn as children, most often at their nonna's side.
The chef at Cavazzone, a country house set in the hills above Reggio Emilia, might not speak English, but he can whip up perfect pasta shapes in a matter of moments. No matter how clumsy your first attempts to replicate the work of his nimble fingers, he'll find some way to fix them – and a good thing too, since you'll be eating the results for dinner.
And the best thing about an agriturismo – aside from the fine food and country lifestyle – is the scenery, all rolling hills and distant vineyards. The sunset from the terrace restaurant at Opera 02, a more modern take on the agriturismo concept and a superb spot for dinner, is about as beautiful as it gets.
Eat fresh seafood by the sea in Rimini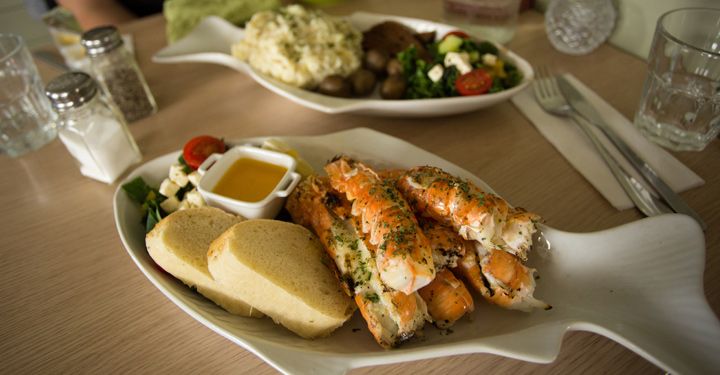 While much of Emilia Romagna's inland cuisine revolves around the staples of meat and cheese, it also has a strip of coastline that is just as rich in seafood specialities. If your travels take you anywhere near Rimini, aside from being the clubbing capital of Italy, it's also a haven for fish restaurants to suit all pockets.
You won't go far wrong with a simple fillet served with a drizzle of olive oil and a squeeze of lemon, but there are some standout dishes that Rimini does better than anywhere else in the world. There's spaghetti allo scoglio, mixing up mussels, clams and shrimp with that old pasta favourite for a dish that celebrates the sea; then risotto alle vongole which concentrates the flavour of the area's tiny-but-tasty clams; and capesante gratinate, or scallops au gratin.
The place abounds with classy eateries so the best option is to wander and pick the spot with the best specials that night, though if you want something more specific to aim for, Osteria della Storie di Marenot only has a romantic name, but also boasts quite the reputation for fine dining.
Book a tasting of traditional balsamic vinegar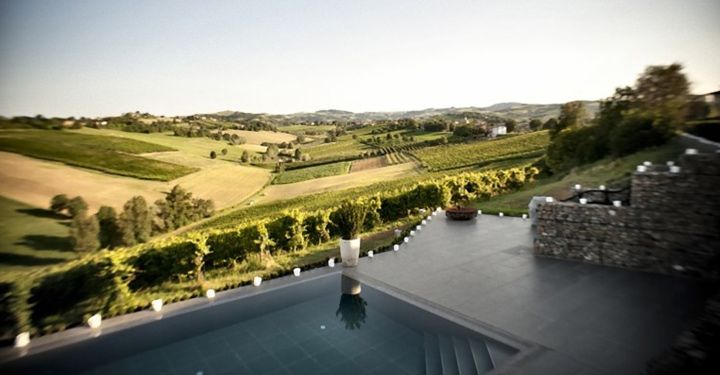 Despite the similarities in name, traditional balsamic vinegar has little in common with the cheap-as-chips balsamic vinegar we find on supermarket shelves. The latter is every bit as local, but its speedy production is nothing to the time and effort that goes into the traditional stuff.
Producers start with nothing but grapes, cooked until they become 'must', and then poured into huge wooden barrels to transform naturally into vinegar. But that's just the start of the process: with row after row of barrels in descending order of size, like Russian dolls, the vinegar is transferred a little bit at a time from the largest barrel to the very smallest in a process that takes several years. Some might be sold after ageing eight years, some 12, and the very finest can be aged up to 25 years.
The consortium that oversees standards of production can direct you to some of the local producers, but there are plenty of others outside the consortium who care just as passionately about what they do – including Opera 02 and Cavazzone in Reggio Emilia – but it would be hard to beat the experience at Bonini Modena. This tiny farmhouse southeast of the city has its own balsamic loft, and alongside other foodie activities, can do a tasting of different grades of its balsamic vinegar to show how the tanginess, sweetness and rich flavour vary as it ages. It might be a lifetime in the making, but it tastes all the better for it.
Have a comment or question about this article? You can contact us on Twitter or Facebook.