September 17, 2019

By Joey Tyson
After almost six decades frozen in a time warp, Cuba is slowly beginning to come out of the cold and tourism is booming.
Fears that closer ties to the US would dilute the island's idiosyncratic culture has spurred millions to head to Cuba; in the last five years alone, traveller numbers have almost doubled. Despite the Trump administration dumping cold water all over relations, tourism continues to grow. As a result, the cost of visiting Cuba has begun to creep up.
However, the fundamentals remain the same. Havana is still a heady mix of music and faded grandeur, the tranquil valleys of Viñales still produce the tobacco Cuba is famed for and the island's gorgeous beaches still offer a slice of paradise to relax upon. Most importantly, visiting Cuba on a budget is still possible.


Where to stay on a budget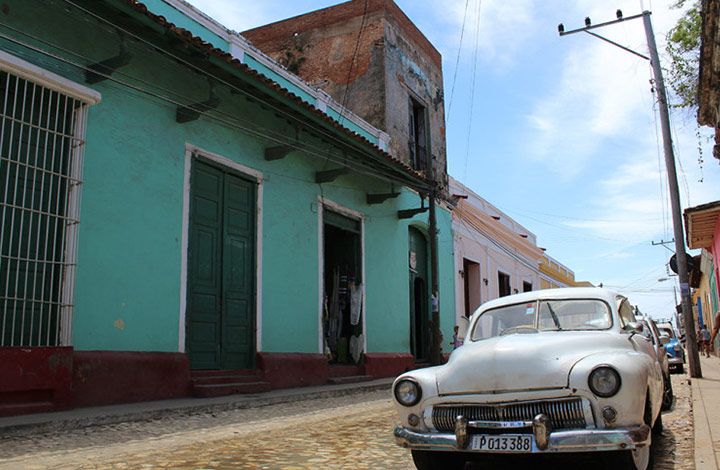 Until 1997, the Cuban government controlled almost all aspects of tourism. As a result, all accommodation was state-owned and run, limiting travellers' options largely to five-star hotels.
Those rules have relaxed somewhat in the last ten years, giving rise to casa particulars (guest houses) across the island. This type of cheap bed & breakfast-style accommodation can now be found all over Cuba – in smaller places such as Viñales they represent the majority of accommodation – and it has made it significantly easier to visit Cuba cheaply.
Aside from being cheaper than a hotel, casas are great for getting to know the locals and learning about life in Cuba – if you can speak a little Spanish, that is. Costs range from between £20 – £35 per night for a double room and you can book them online or through your host – it's common to book your first casa before you arrive in Cuba and then ask your host if they can recommend one at your next destination. It's also an opportunity for Cubans to add to their meagre state wages by renting out spare rooms to tourists.
If you're looking at hotel stays in the city, you will find the cheaper options further away from the main tourist centres: Centro Havana and Vedado in Havana, central Cienfuegos and away from Trinidad's old centre (Playa Mayor), for example. That isn't to say that you can't find a good deal in the major resorts like Varadero. In fact, if you're after a fly-and-flop holiday where the beach is your main priority, an all-inclusive deal in one of the bigger hotels may work out to be the best value once your flights have been factored in to the equation.


Where to eat on a budget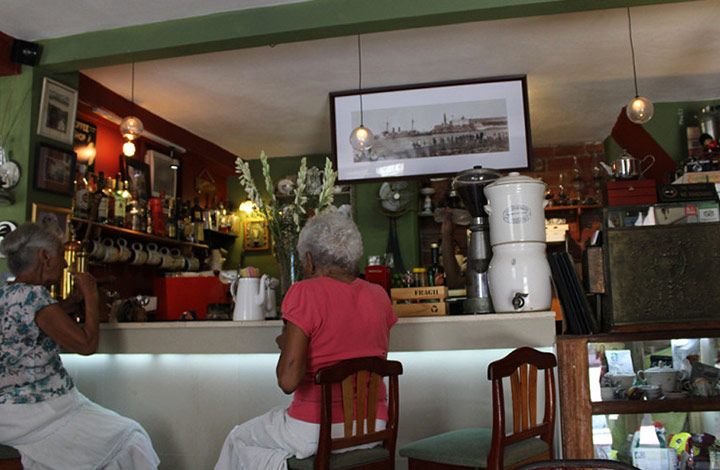 Eating can be inexpensive in Cuba, but finding quality food is a little trickier as the standards can fluctuate wildly. Recently though, the government has begun to slacken its grip on this part of Cuban life, leading to a new wave of paladares (private restaurants) popping up all over the island.
In Havana, check out Rum Rum (Aguiar, La Habana) for cocktails and Cuban fare, Habana 61 (61 Habana, La Habana) for quality seafood and Cafe Arcangel (pictured) for an authentic Cuban coffee experience.
Try tapas in Trinidad at La Botija, enjoy remarkable views and a gigantic organic buffet for around 10 Cuban Convertible Pesos (CUC) at Finca Agroecologica El Paraiso in Viñales, and tasty paella at Las Mamparas (Calle 37 # 4004/Entre 40 y 42) in Cienfuegos. As a general rule, cheaper places tend to be out of the tourist areas, for example, Centro Havana and Vedado in Havana.
One of the cheapest ways to eat is through your casa which, once again, make it easier to visit Cuba on a budget. Many offer an evening meal for between 10 and 15 CUC and the portion sizes are usually enough to feed an army. Fresh grilled fish or meat (usually chicken or pork), fried plantain, rice and beans and plenty of fresh fruit generally make up the menu.
If you're eating in your casa, save even more on a day's food by having a light lunch during the day – let's just say you won't be left hungry in the evening.


Cheap things to do in Cuba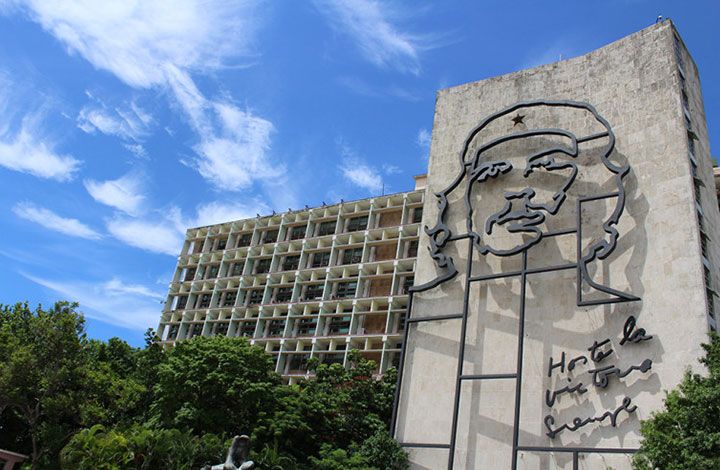 In a country where doctors have to take second jobs as taxi drivers to make ends meet, coming up with your own fun on a budget is not so much a necessity, but a way of life.
Luckily, Cubans are very resourceful people and the island's two favourite pastimes, dancing and music, don't cost much to get involved in. Each city and town has its own Casa de la Musica, where bands play the night away and dancing is heartily encouraged by the locals.
But honestly, you don't have to search very hard to find something to dance to: music is the heartbeat of Cuba. It spills out from the Old Town bars of Havana to the cobbled backstreets of Santiago and everywhere in between. Come Saturday night, it's not unusual for folk to set up speakers in a main square for an impromptu DJ set.
The best way to have fun on a budget is to grab a rum and do as the locals do – dance. Top picks for music and dancing include: El Jelengue de Areito in Centro Havana (410 Calle San Miguel) Centro Cultural Polo Montañez and Patio del Decimista, Viñales, and Taberna la Canchánchara (Calle Real del Jigue 90) in Trinidad.
Cuba is also very cheap for scuba diving, and if you've already got your PADI certificate it's around 30 CUC / £25 per dive). If you don't fancy dedicating a chunk of your holiday to passing a course, you can also snorkel for much cheaper or for free.
Of course, another of Cuba's finest pastimes is completely free: the beach. With miles and miles of coastline, you're never too far from the pristine white sands the Caribbean is famous for. Varadeo and Cayo Coco in the north of the island and Playa Ancon (Trinidad), Playa Guardalavaca and Playa Esmeralda in the south and west of the island respectively are among the best places to hit the beach in Cuba.
Just remember to take plenty of water, something to eat and, if you're really thirsty, a bottle of rum to share – beachside jinteros (street hawkers) and restaurants can be overpriced.


How to get around Cuba on a budget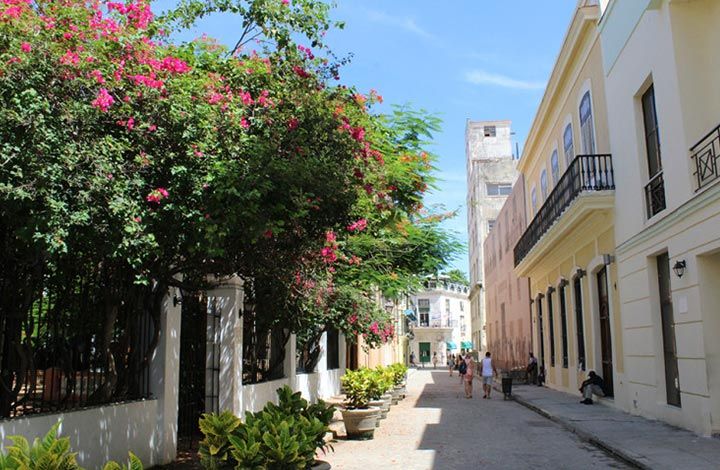 Cuba's main cities, towns and resorts are connected by the Viazul bus network. They are reliable (by Cuban standards!), cheap and comfortable, and they make it relatively easy to travel longer distances at a decent price – around 12 CUC (£9.60) for the 4-hour journey between Havana and Vinales.
Travelling in Cuba is never straightforward, however, and buses will book up early in peak season, so a Plan B is essential.
Collectivo taxis travel the same routes for a similar price (usually a few pesos more than the bus), but be prepared to get to know your fellow passengers: cars range from 4- to 8-seaters and every seat has to be filled before the driver sets off.
To book one, either ask at your hotel or casa (Cuba seems to run on endless back-handers and favours, so everybody has a friend who can help out), or take your pick from the many offers you'll get on the street.
With the exception of Havana and Santiago, most of Cuba's main cities and towns are easily navigable on foot. In these bigger cities, you might want to take a taxi for longer distances or at night – haggle between 5 and 10 CUC – or a taxi-scooter. Havana's old centre (see above), is perfect for exploring on foot, however, and has the largest concentration of bars and restaurants in the city.
Insider tips
Cuba has two currencies: the Cuban Convertible Peso (CUC) for tourists and the Cuban Peso for Cubans.
Be wary of jinteros. These street salesmen will offer you everything from "the cheapest cigars" (usually fake) to Cadillac tours – they appear to be good deals, but more often they are low quality imitations of the real thing.
Head to Infotur for a free map of the city you're in. Other tourist offices (Cubatur and Viatur) are focused on selling you things, whereas Infotur is more impartial and helpful.
Make sure you have more than one card. Cash is king in Cuba, but you will need to take money out on a card at some point and certain ATMs and banks don't take Mastercard.
Internet is a luxury in Cuba. Most Cubans head to main squares to get online, but you'll need to track down an ETECSA kiosk selling a WiFi card first – this can cost between 2 and 4 CUC.
Have a comment or question about this article? You can contact us on Twitter or Facebook.