How to have fun in the Dominican Republic

Those looking for Caribbean luxury for less flock to the Dominican Republic (DR), where a combo of sun, sea, sand and pampering doesn't break the bank.
To fly and flop, though, is to miss out on the country's unsung offerings. The DR is scenically spectacular, packed with outdoor pursuits, watersports, cultural activities and historic sites that span prehistoric to colonial eras. Jo Cooke explores the fun side of the Dominican Republic.
Show me the beach, baby!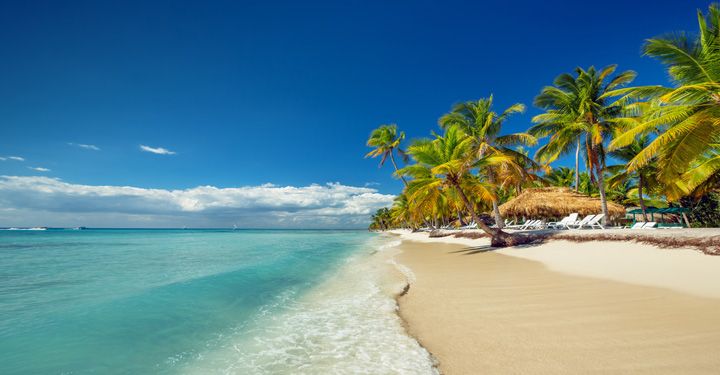 You can't fail to be bowled over by the towering palms and turquoise shallows of the south east, or the north coast's frisky surf.
If you prefer not to share your slice of sand with too many others, make for Fronton on the Samana Peninsula. It'll take a fishing boat or a pony ride to get you there, but a wild and secluded bay is your reward.
Prefer a party atmosphere? Puerto Plata and Punta Cana have plenty of beaches that offer that. Music bars, banana-boat rides, fish barbecues and volleyball nets are among the bells and whistles.
Surf junkies, meantime, are catered for at Cabarete. The wind whips up nicely for kite surfers to perform their stunts while boarders can catch the sizeable waves that break as they cross the off-shore reef.
Compare cheap holidays to the Dominican Republic
That's a site worth seeing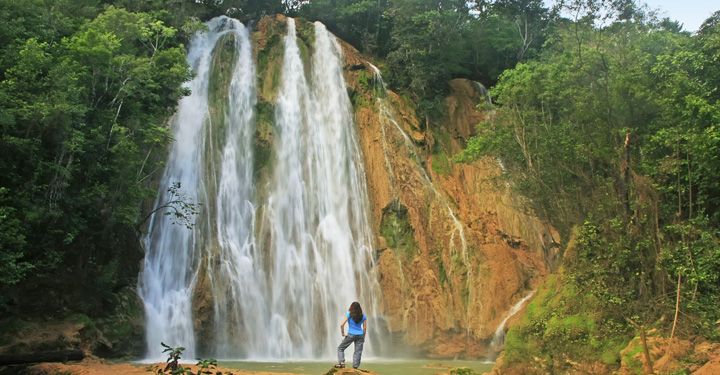 Los Haitises National Park, a labyrinth of limestone rock formations and mango swamp, was a base of the island's first-known inhabitants, the Tainos. Here you'll find a hidden network of caves decorated with drawings of sharks, birds and folk in ceremonial dress that date back to around 800AD.
Fast forward to 1498 and Christopher Columbus was making an altogether different impact on the DR. His legacy can be seen in the Zona Colonial of the capital, Santo Domingo. This quarter of the city holds an immaculately maintained collection of stately, 16th-century Iberian-style buildings that line cobbled streets and piazzas. These treasures have now been designated a UNESCO World Heritage Centre.
Skip over to the other side of the island and in Puerto Plata another show-stopping landmark awaits.
Take the cable car up to the summit of Mount Isabel and you'll be greeted by a statue of Christ reminiscent of the one in Rio de Janeiro, Brazil. You also get incredible views of the headland and can visit the verdant botanical gardens.
The rich soils of the DR ensure tobacco thrives here, too, and the cigars it produces are said to be as good as those in Cuba. Watch the leaves being selected and blended, then hand-rolled at the huge Tabacalera de Garcia in La Romana. The sweet, woody scent is divine and lingers in your nostrils for days.
Get me a piece of the action
Hike, bike, jump or paddle your way through the country's beauty spots. In the central highlands, the rapids of the Rio Yaque del Norte are perfect for white-water rafting, propelling you through an obstacle course of twists, turns and part-submerged boulders, while those who prefer to stay on dry land can mountain-bike on rough, challenging trails with more than their fair share of switchbacks.
This elevated region is dubbed the Dominican Alps and boasts the highest peak in the Caribbean: Pico Duarte. It's a three-day round trip to reach the mountain's lofty summit – a whopping 3,087 meters above those beaches that you'll be glad to get back to!
Another great climb is to the top of the 27-tier Damajagua Waterfalls. It's a scramble involving ropes and ladders, but then great fun to slide your way back down and jump into the many cooling rock pools along the way.
Compare cheap flights to the Dominican Republic
Dates for your diary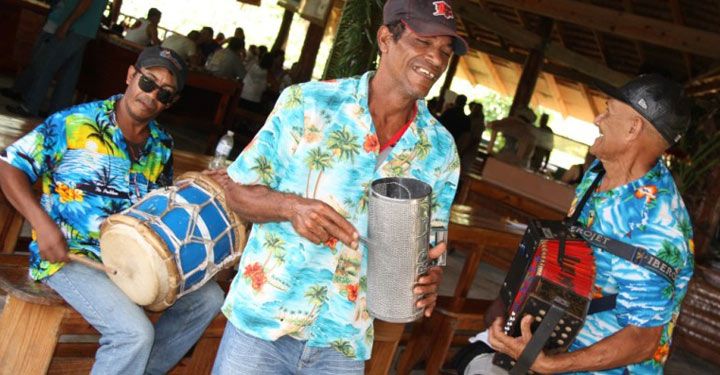 No one can move their hips like a Dominican and, in September, you can see amateur and professional dancers in action at the Puerto Plata Merengue Festival. The beachfront promenade becomes an open-air party venue with music provided by the country's best merengue, bachata, salsa and reggae bands who let rip for two days and nights.
It's a taster for the hedonistic Carnival, which bursts into life in February and continues into March. The whole country is swept up in a wave of costume designing and street parades with one of the best – the National Carnival Parade – in Santo Domingo.
Animal lovers, meanwhile, are in for a David Attenborough-worthy thrill if they visit between December and April. Boat trips head into open waters to see the 10,000 or so humpback whales that mate and calve off the shores of the Samana Peninsula.
Down to a tee
The DR is the undisputed Caribbean capital of golf. It has 28 pristine courses, more than any other country in the West Indies, chiseled out of the tropical landscape by world-renowned architects including Jack Nicklaus.
It's also home to the hallowed Teeth of the Dog at Casa de Campo, a Pete Dye-designed 18, frequently voted one of the best courses in the world.
Feed me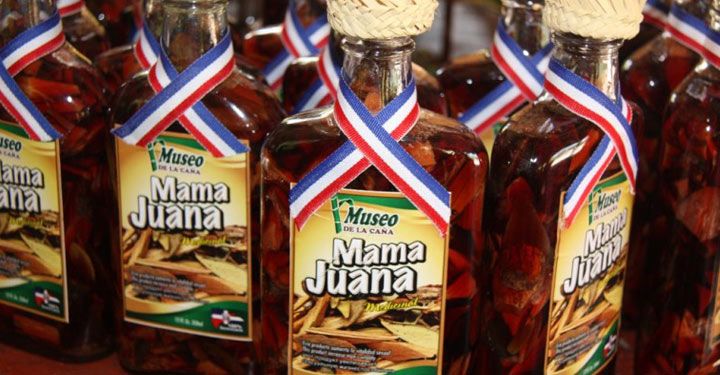 As well as top-notch raw chocolate, coffee, rum and cigars to take home, grab yourself a bottle of Mama Juana. This cocktail of red wine, rum, tree bark, spices and honey gives you a kick like a mule and is said to rev up your libido.
Local eateries serve up the nation's favourite dish, la bandera – a hearty plate of rice, beans, meat and plantain. Follow that with dulce de leche cortada, a milky mousse-like pudding laced with raisins and vanilla.
Beachside dining on freshly-landed fish is the best way to go, with consistently exceptional restaurants including Captain Cook, a rustic affair with bench seats right on the sand, and Ibiza-style contemporary-chic at Jellyfish. Both are in the Punta Cana region and serve up perfectly cooked lobster, squid, conch and snapper.
Compare cheap hotels in the Dominican Republic
The thrill of the night
While individual hotels put on a show for guests with nightly entertainment programmes, if you want to go local you'll find many a carwash doubling as a music bar come sunset with local DJs providing the sounds.
If you happen to be in the capital on a Sunday evening, don't miss the free al-fresco concerts held beneath the ruins of San Francisco monastery. Residents and tourists alike come to listen and dance to popular mambo, merengue and son (a mix of Spanish and African rhythms) tunes under the stars.
The Hard Rock hotel in Punta Cana is also a cool nightspot, having one of the largest and most glamorous casinos in the Caribbean complete with live shows.
Have a comment or question about this article? You can contact us on Twitter or Facebook.
Sign up. Be inspired. Travel.
Subscribe now for hand-picked holiday deals, inspiration and the latest travel tips, straight to your inbox.