How to spend two days in Manchester

Manchester is a city that never stays still, and over the last decade the hotel, restaurant and arts scenes have been seriously upping their games. From Batman-themed boutique hotels and original arts festivals to eateries opened by big-name chefs, there's plenty to grab visitors' attention in this northern powerhouse.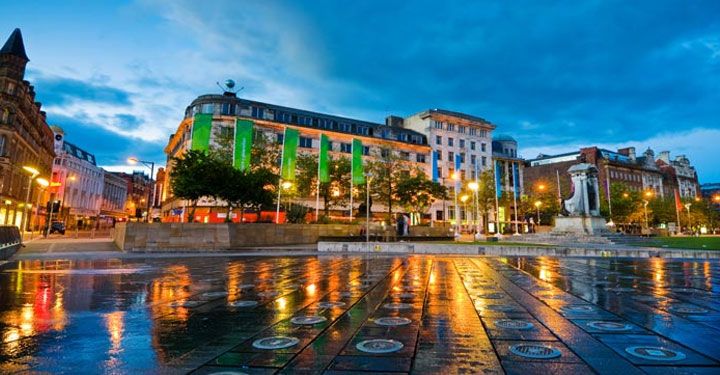 And the capital of the north is enjoying some well-deserved attention from Lonely Planet at the moment after being included in the publication's round-up of the best places to travel in 2016.
If you're tempted to experience the buzz and friendliness of the city I call home, here's how to make the most of short break.
Day one
Morning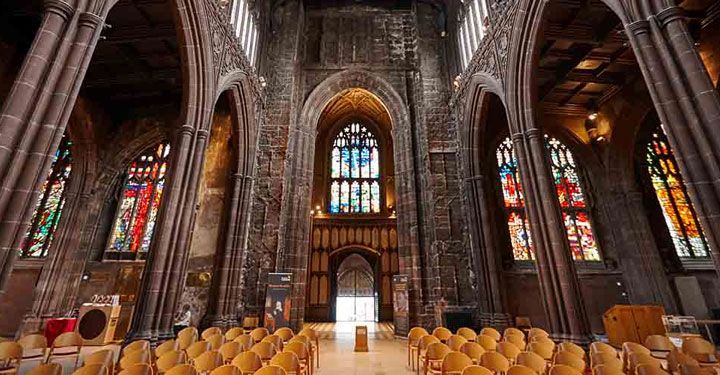 Start your break in the Northern Quarter favourite Teacup Kitchen (55 Thomas Street, Manchester M4 1NA; 0161 832 3233) where seven types of eggs are served, including dippy duck eggs with asparagus spears if you're so inclined, and where tea is taken very seriously – every pot comes with an egg timer to ensure it's the perfect strength.
After food have a quick ferret in Manchester Craft and Design Centre (17 Oak Street, Northern Quarter, Manchester M4 5JD; 0161 832 4274) for a non-tacky souvenir to take home before heading to Exchange Square, home to swanky shops such as Harvey Nichols and Selfridges.
Here, take your pick between retail therapy in high-street and designer shops, learning all about the beautiful game in The National Football Museum (Urbis Building, Cathedral Gardens, Manchester M4 3BG; 0161 605 8200) or slipping away from the crowds into Manchester Cathedral (Victoria Street, Manchester M3 1SX; 0161 833 2220) to admire the impressive stained glass and carvings.
Afternoon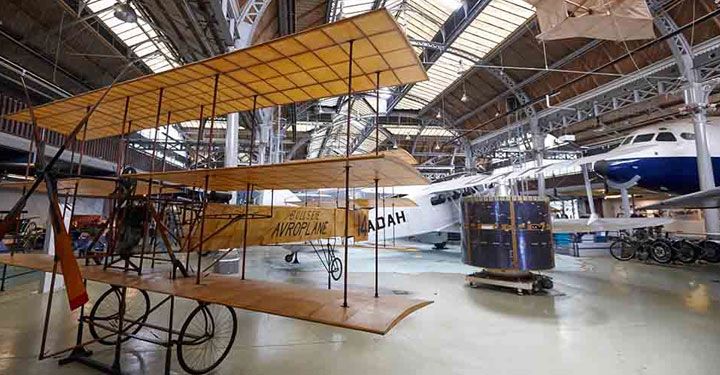 Now take a stroll up Deansgate for lunch in San Carlo Cicchetti (House of Fraser Ground Floor, M3 2QG; 0161 839 2233), an Italian inside Manchester's art deco department store the House of Fraser. Serving small plates of tapas-style food, this buzzing marble-clad restaurant will spoil your taste buds with tasters of everything from mini pizzas and pasta to meat and fish dishes. The melanzane parmigiana is a must-try.
Next, get ready to find out all about the city's past in the free Museum of Science and Industry(Liverpool Road, Manchester M3 4FP; 0161 832 2244). Learn about the cotton mills that were so important to Manchester by watching a demo of the deafening mill machinery, stand in the waiting room of the world's oldest railway and crawl through a Victorian sewer.
Evening
For a special end to a busy day, book yourself into Cloud 23 (Beetham Tower, 303 Deansgate, Manchester M3 4LQ; 0161 870 1670) for a cocktail and a killer view from the highest bar in the city. Book in advance to guarantee a seat as there's usually a daunting queue at the weekend.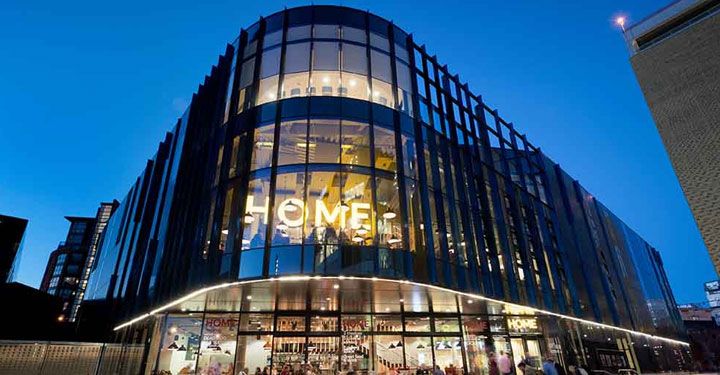 After drinks decide whether you fancy dinner and a spot of culture in the city's new performing arts centre, HOME (2 Tony Wilson Place Manchester M15 4FN; 0161 200 1500) or posing in the ultra-cool restaurant and bar, Australasia (1 The Avenue, Spinningfields, Manchester M3 3AP; 0161 831 0288). There's plenty to choose from on the five screens and two stages in the independent cinema and theatre. Look out for The Reel Deal offer on a Monday and Tuesday night – £15 for a cinema ticket, a pizza and a drink and take a look at the former Hacienda building on your way in or out.
Alternatively, strut into Australasia for a taste of "modern Australian" food – think sushi, steaks and fish – and get ready to people watch as the restaurant turns into a bar and late lounge.
Day two
Morning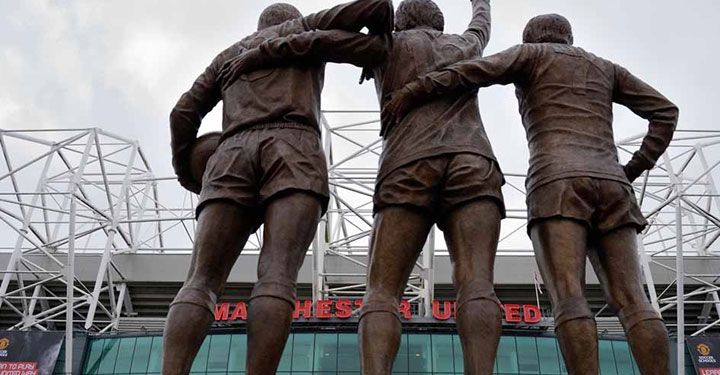 In an impressive building on the corner of Deansgate and John Dalton Street, today's breakfast venue is the busy deli Katsouris (113 Deansgate, Manchester M3 2BQ; 0161 937 0010). With a range of options from the full-on Big Kat Breakfast to porridge and crumpets, here you'll drool over the high-quality ingredients.
No first trip to Manchester would be complete without a visit to the Theatre of Dreams, Old Trafford (Sir Matt Busby Way, Old Trafford, Manchester M16 0RA; 0161 868 8000). Whether you're a super fan or not, you'll enjoy the tour including a snoop around the players' dressing room, walking on to the pitch from the players' tunnel and simply drinking in the sheer size of the place.
If you have no interest in the glorious game, but the people you're travelling with do, other attractions this side of the city include the enormous shopping Mecca, The Trafford Centre and the UK's longest indoor ski slope, Chill Factore (Trafford Quays Leisure Village, Trafford Way, Manchester M41 7JA; 0843 596 22 33).
Afternoon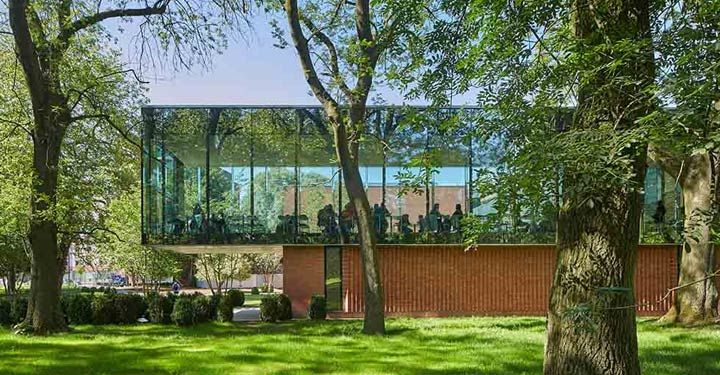 Make your way back to Piccadilly Gardens in the city centre for lunch on the X50 bus (from the Trafford Centre) or by metro (from Old Traford) then walk or catch another bus (the 142, 143 or 42) to the recently re-opened and renovated Whitworth Art Gallery (The University of Manchester, Oxford Road, Manchester M15 6ER; 0161 275 7450).
Enjoy the view (it's the best bit of the café) as you eat lunch in the Whitworth's "café in the trees" – a first-floor glass extension with floor-to-ceiling windows that juts out over Whitworth Park. Then explore the collection of varied exhibitions including the current The Starry Messenger installation with sound and light to immerse you into an amateur space exploration to more traditional portraits and sculptures. Families will love extras such as free art picnic hampers (filled with art ideas) and the space in the light, bright galleries.
Just up the road is the vast Manchester Museum (The University of Manchester, Oxford Road, Manchester M13 9PL; 0161 275 2648) a great place to complement your visit to the Whitworth if you don't lose yourself among the artworks. Here you can choose between peering up at the skeleton of "Stan", the skeleton of a T-Rex, peeking at the live animals in the vivarium or admiring the collection of Egyptian mummies.
Evening
Both Manchester Museum and the Whitworth Art Gallery are part of Manchester University and no visit to the city's student-land would be complete without a trip to the famous neon-lit Curry Mile. While the standards of the average restaurant here aren't what they used to be, there are still some stand-out options including Mughli (30 Wilmslow Road, Rusholme, Manchester M14 5TQ; 01625 865865) where excellent sizzlers and an interesting selection of spicy dishes are served.
Before your trip, find out if there's a gig on in one of the venues nearby including Manchester Academy (Oxford Road, Manchester M13 9PR). You might just see the next Oasis.
Have a comment or question about this article? You can contact us on Twitter or Facebook.