This trip starts in Lisbon, Portugal's atmospheric capital, and leads you first through a country of wheat fields, cork oak forests and pastures splashed with red, yellow and violet wildflowers.
Then it's on to the cheery beaches of the Algarve and a flight home from Faro. (Or reverse these driving directions to fly in to Faro and home from Lisbon). Total driving distance is around an easy 250 miles.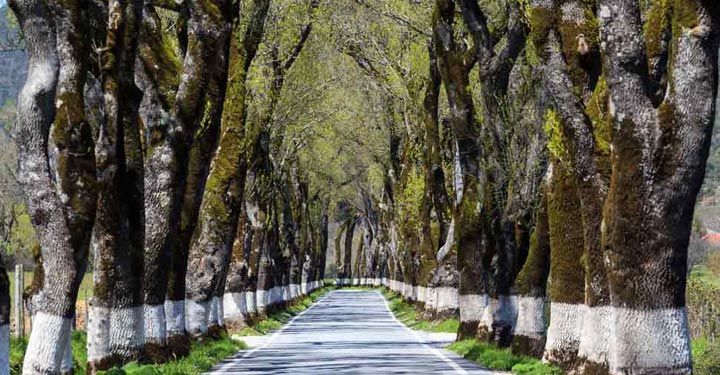 You'll find plenty of car hire choices at Lisbon and Faro Airports. Leaving Lisbon Airport, follow signs to Ponte Vasco da Gama and cross the wide Tagus estuary by this spectacular bridge (the longest in Europe), then follow the signs to Evora, a 90 minute drive, almost all on motorway.
Cities of the Golden Plain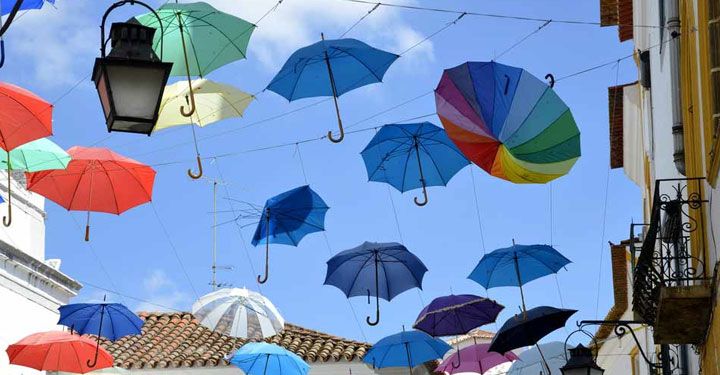 Evora is one of the most beautiful of an archipelago of historic towns dotted across the Alentejo, built on low hilltops that rise like islands out of the "Golden Plain". The place to stay here is the Pousada de Evora, a 16th century monastery that is now a peaceful inn.
Right outside is the Templo de Diana, a second century Roman temple that is Evora's most striking landmark. It's a five minute walk to Praca do Giraldo, the cobbled, traffic-free main square, which is crammed with places to eat and drink.
Before leaving Evora, visit the magnificent 13th century Sé (cathedral) and the 15th century Sao Francisco church with its gruesome Capela de Ossos, intricately decorated with the bones and skulls of long-dead monks.
MORE: Mulling a Scotland road trip? Take the high road to Kintyre
Inland sea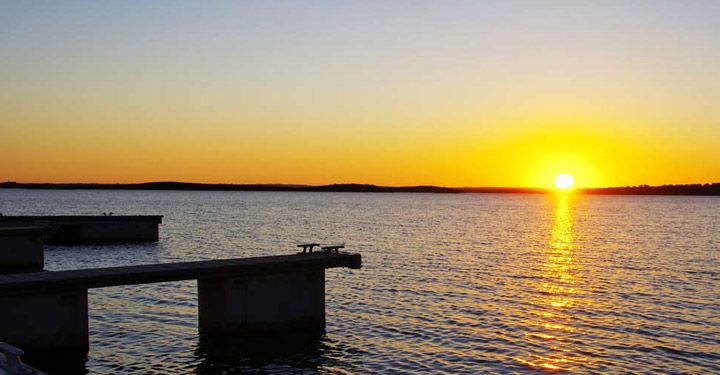 From Evora, head south-east on the E802/N256 to Monsaraz, a hilltop village of cobbled streets and blindingly white houses. From the battlements of its 14th century castle you can see for miles across the patchwork plain – and across the inland sea formed by damming the Guadiana river 12 years ago.
This body of water – the Barragem de Alqueva – is long enough to stretch from London to Brighton, and after admiring it from afar you can take a lunch cruise from Ameira Marina, a few miles south of Monsaraz.
Sleepy Serpa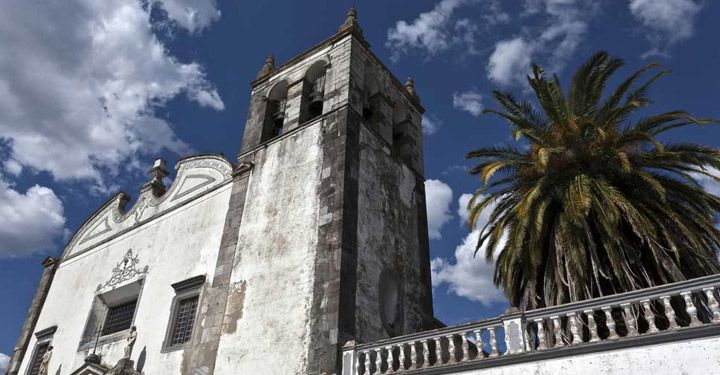 Few towns in the Alentejo can be described as anything but tranquil, but Serpa, dozing beneath the crumbling walls of its medieval castle, is so laid back it's practically horizontal.
Walk round the castle ramparts and peek down on to tidy courtyard gardens where sweet scents rise from orange and lemon trees, cats snooze in the sun and ducks and chickens forage.
Try the renowned local sheep-milk cheese in one of the cafes on Praca de Republica.
Fishy business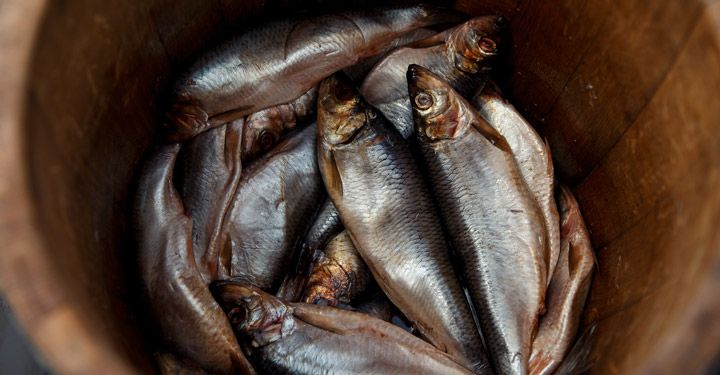 From Serpa, the N265 rolls through the wooded countryside on the edge of the Parque Natural do Vale do Guadiana, then hits the river again at Mertola.
One of the most impressive castles in the region still overshadows the tiled roofs and whitewashed walls of this little town perched above the river. Next to it is one of only two mosques that have survived the Christian reconquest of southern Portugal – a reminder that this was Moorish territory until the 13thcentury.
But the must-see here is the covered market, with stalls crammed with cheeses, fruit, veg, olives and buckets of river fish, still-wriggling eels and lampreys – ugly looking, but a regional delicacy.
READ: Majorca road trip… beyond the fleshpots
Smell of the sea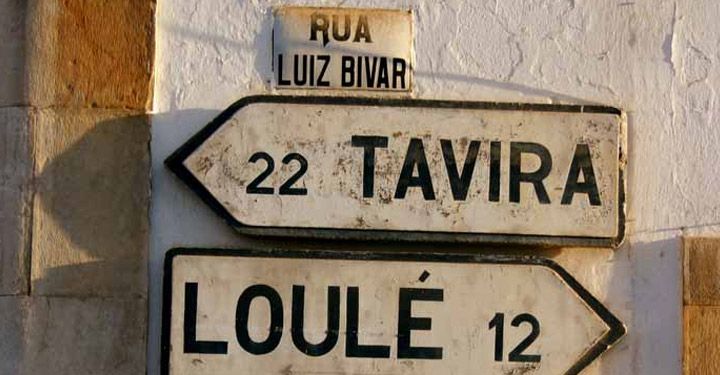 It's about 40 miles from Mertola to Vila Real de Santo Antonio, a dignified 18th century town at the mouth of the Guadiana. Spain is on the opposite bank of the river. There's not a lot to see, but there are plenty of outdoor cafés where you can take a break before travelling on.
Travelling west, the N125 coast road takes you past Monte Gordo, a hulking resort complex, en route to the prettiest town in the Algarve.
Tavira is the perfect place to rest up after a road trip, and it's worth visiting this character-filled town straddling the Rio Gilao river just to stay at the Pousada Convento da Graca (from around £90 double), another serene 16th century convent with a full-sized pool in leafy gardens.
You can smell the sea from Tavira, but to actually see it, take a water taxi to Ilha de Tavira for a swim or a barefoot stroll along a miles-long stretch of sandy beach and eat fresh grilled sardines on the boardwalk.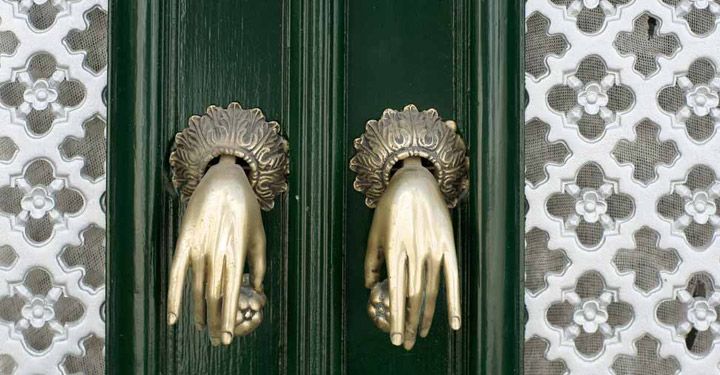 If your budget won't stretch to a posh hotel, you can stay on the island too – Ilha de Tavira Camping has fully equipped, one and two-room tents with self-catering facilities, beds and sleeping bags from around £35 a night.
Homeward-bound
Allow around 40 minutes for the 25-mile drive from Tavira to Faro Airport. Most of the route is motorway.
When in Portugal…
Drive on the right. Traffic from the right also has priority at roundabouts and road junctions.
Speed limits are 120 km/hr on motorways, 90km/hr on other main roads and 50km/hr in built-up areas.
Seatbelts must be worn by drivers and passengers at all times.
Blood-alcohol limit is 5ml per 1,000ml – equivalent to one small glass of wine and half the UK limit.
Vehicles must be equipped with warning triangles and high-visibility vests for driver and passengers.
Have a comment or question about this article? You can contact us on Twitter or Facebook.