Covid-19 advice:
Understand the traffic light system and check FCDO updates before you travel
Find out more

October 20, 2017

Salou on the Costa Dorada, 10km from Tarragona, is a brilliant destination to visit with kids, writes Catherine Cooper.
The beaches are stunning, the average temperature in July is 25C and, by August, the average sea temperature is the same.
Where to stay with kids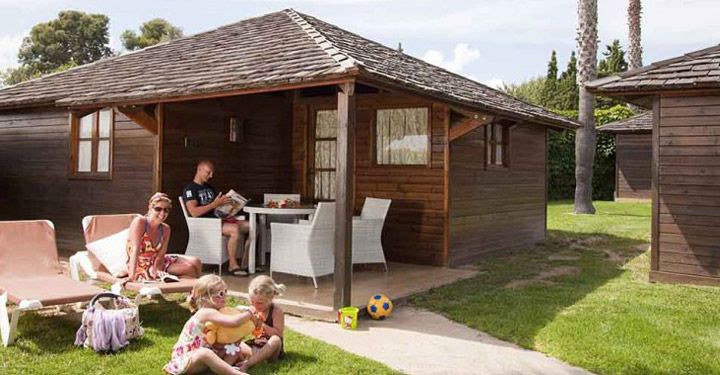 There are plenty of family-friendly hotels in the town – many of which have entertainment laid on for both children and adults. One of the most popular is H10 Salauris Palace, close to the beach and bars, with a huge pool and the Daisy Club mini-club for children aged four to 12.
Golden Avenida Suites is also a good choice for families with older kids as each suite has two bedrooms – there are several pools including one for children with waterslides.
There are also camping options galore with bungalows, mobile homes and traditional camping plots. For example, La Siesta is in the heart of Salou, while Sanguli is just outside – both have pools, mini-clubs and entertainment for both adults and children.
Where to eat with kids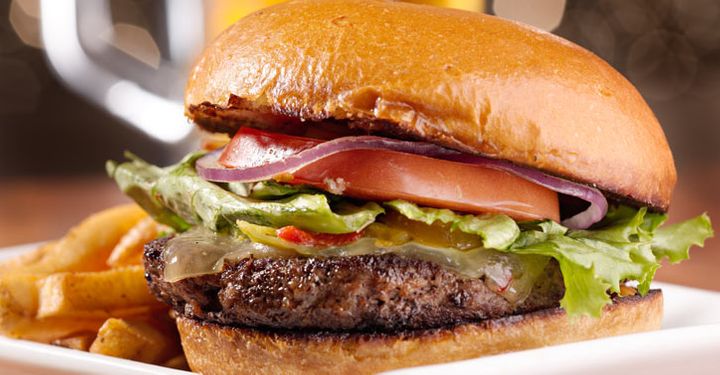 A lot of Salou's restaurants are of the burger and chips variety, so if your kids like to eat familiar food, you won't have any problems. However, there are traditional Spanish restaurants around if you look carefully, and tapas can be a good way to encourage kids to try something new without committing to an entire plate.
The Little Hampton steakhouse (26 Carles Buigas; +34 977 35 43 51) is popular with families for its friendly service and great value meals from around €10 (around €7 for the children's menu which includes a drink and ice cream). Kids will love the fabulous burgers but the steaks are the real showstopper here.
The beachside Pizzeria Goretti (Paseo Jaime I; +34 977 38 02 24) also offers great tapas (from around €4 per plate) alongside pizzas and salads from around €10 .
For authentic and inexpensive tapas, the Petit Bar (6 Plaça d' Europa; +34 669 96 87 09) is one of the most popular in Salou and frequented by locals (book in advance) and offers very generously-portioned tapas.
El Trasto Taberna (Autovia Salou Tarragona 6 Frente a la discoteca Flash Back; +34 977 35 12 24) is another of the more traditional tapas bars. Don't be put off by the busy road outside – and even if your kids are worried by the unfamiliar food, they're bound to love the Catalan tomato bread here.
What to do with kids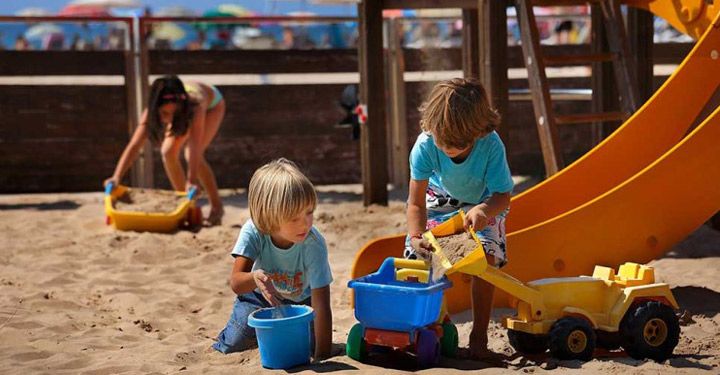 The main reason to visit Salou is to go to the beach. The town's main stretch of sand is Llevant Beach – it's 1.2 km long and right in front of the town with a palm-tree lined promenade which runs the entire stretch of the beach.
It has all the facilities you could wish for, from water sports equipment to loungers and parasols, as well as bars, showers, toilets and life-saving stations. Beautiful as the beach is, it can get pretty crowded in summer, but it's easy to find much calmer beaches within very easy reach of the town.
We particularly liked Playa del Cavet in the fishing town of Cambrils, around 7 km from Salou – there are plenty of seafood restaurants and is easy to get to from Salou by train or bus. With older children, you could even cycle there.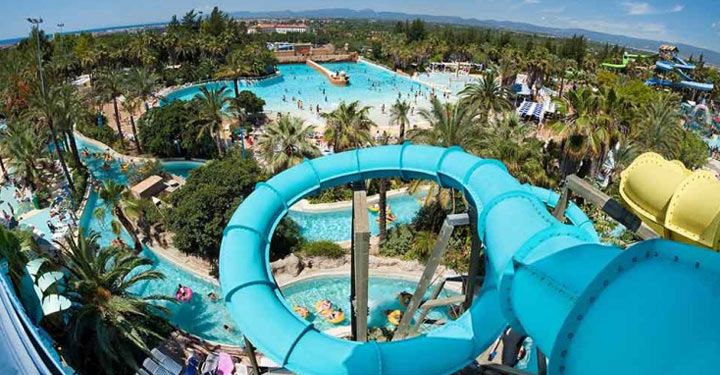 PortAventura (Av. de l'Alcalde Pere Molas; +34 977 779 090) – Spain's most visited theme park – is also another big draw for families. While it's big on thrill rides – including both Europe's fastest rollercoaster (Furius Baco), the highest (Shambhala) and one with eight loops (Dragon Khan), it also has plenty of gentler rides for smaller kids, great shows and even a water park. Plus, unusually for a theme park, it also has some pretty good world-cuisine restaurants themed according to the various zones of the park, which include China, Mexico and the Far West.
Tickets to the main park cost from €45 for adults and children aged 11 and up per day, €39 for kids aged four to 10 and entry is free for the littlest ones. Entry to the waterpark is €29 euros per adult and €25 for kids aged four to 10 with various combi-tickets for the two parks also available.
During your stay, make sure the kids stay up late at least once to see the fountains – coloured, dancing fountains on the main beach promenade which "perform" every night after sunset. They're completely free of charge to watch. The newest one is at Jaume I promenade (near the port) with a 20-minute water and light show with music at 10pm every night during the summer.
If you're still awake, you can stroll along to the second, original fountain at Francesc Germà Square which has its show at 11pm.
How to get around Salou with children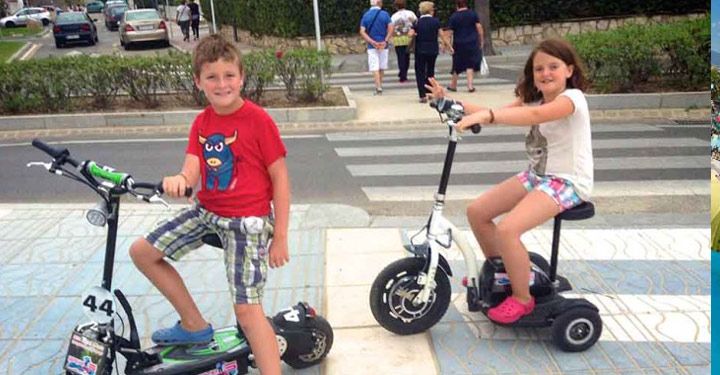 Salou is pretty compact and you'll find you can walk to most places you want to go. There's also a tourist train which will take you around the centre and also out to PortAventura and some of the smaller coves just outside town. A 24-hour hop-on, hop-off ticket costs €7 for adults and teens and €4 for children aged four to 12 – family tickets (two adults and two kids) cost €20.
There are regular buses along the coast to other beaches (such as Cambrils) as well as to Tarragona and Barcelona. Our kids particularly enjoyed a trip along the promenade on electric scooters – bikes are also be a good way to get around (there are 27km of bike lanes in Salou – 9km of which run along the coast.) Find more information on the tourist board website.
How to get there
Reus airport is just eight miles from Salou, meaning no lengthy or pricey transfers. The airport is served by several big airlines including Ryanair, TUI and Jet2 with bargains often available if you compare prices and book in advance.
There's a regular bus shuttle from the airport costing around €6 per person or a taxi will cost around €30 (often an easier option for families).
My tips for parents
Even if you generally like to keep your kids in a routine, try to set your clock a little later if you can. While you can easily get a good meal at any time here, breakfast, lunch, dinner and entertainment are all a little later than you might be used to, Spanish style. It's cooler in the evening and a lovely time to stroll with your family – just like the locals. If you're lucky, your kids might even sleep later the morning too.
It can get very hot in the middle of the day, so try to schedule some downtime – perhaps sitting by the pool in the shade, or a nap for younger kids. Take care that everyone is wearing enough sunscreen when you're out and about too – not just when you're on the beach.
If you have bad weather day, Tarragona and Barcelona both make good day trips and are easy to reach via public transport.
Have a comment or question about this article? You can contact us on Twitter or Facebook.
Sign up. Be inspired. Travel.
Subscribe now for hand-picked holiday deals, inspiration and the latest travel tips, straight to your inbox.