November 22, 2022
By Anna Hardy
With iconic cultural sights, sumptuous cuisine and exciting annual traditions, choosing between Spain and Germany as your next holiday destination is easier said than done. Will you be drawn in by the breathtaking scenery of Bavaria or seduced by the azure shores of Spain? Or maybe your holidays are all about city sights and food delights?
To help you find your ideal getaway, we've put these two great nations head-to-head in a holiday match for the ages. Who will score top points and win getaway glory? Let the battle begin!


Round one: Cities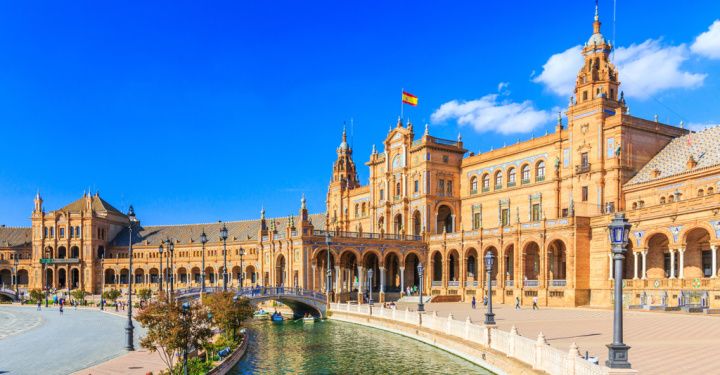 The big debate – Barcelona or Berlin? It's a tough call when both are brimming with things to see and do.
Culture buffs and beach lovers alike can be easily pleased in cosmopolitan Barcelona – wander down the iconic La Rambla in the Gothic Quarter, gaze at art in Museu Picasso, hit up La Boqueria food market or sip cocktails on the shores of Sant Sebastià. Berlin, meanwhile, conquers both day and night. Visit the Reichstag parliament building, East Side Gallery and lush Tiergarten by day then dance to techno beats until the sun comes up at Berghain.
Elsewhere, Cologne hosts many of Germany's world-class museums and gorge-worthy restaurants or if you're after cobbled streets and colourful, medieval houses then Freiburg is the city for you. Rivalling fairytale Freiburg is Seville, where ancient architecture and flamboyant flamenco comes as standard in this southern Spanish beauty. And of course, capital Madrid has its own allure. It's full of shop-lined streets, delicious food and some of the best nightlife in Spain.


Round two: Sightseeing and landmarks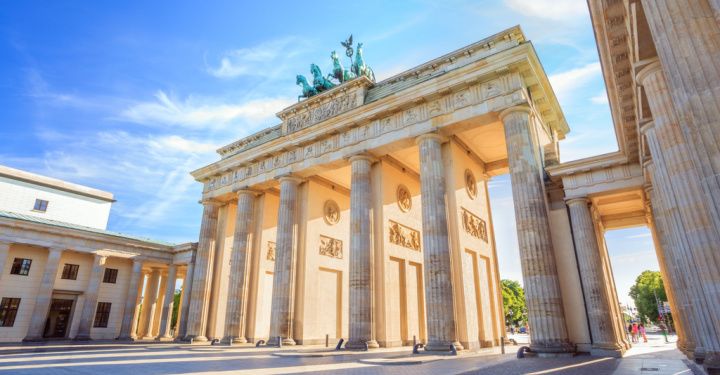 Berlin is home of the historical landmark, and you can take your pick from Brandenburg Gate, the Berlin Wall or the Holocaust Memorial for a trip into Germany's fascinating but troubled past. For intricate Gaudí art and dazzling mosaics, look no further than Barcelona's Park Güell. Madrid's Royal Palace, meanwhile, comes out on top for pure grandeur – think oversized chandeliers, famous frescoes and an impressive armoury. With more than 3,000 rooms, it's the largest royal palace in Europe.
For architecture, it comes down to the battle of the churches: Cologne Cathedral or Basilica La Sagrada Familia? Towering into the sky with majestic spires and stunning stained-glass windows, they're both equally worthy of their UNESCO World Heritage status.
And if you've done the obvious attractions? Leave the tourist trail to visit Germany's grand Lake Constance. The 63 km-long lake is Germany's largest and shares a border with both Austria and Switzerland – it's worth a visit for photo opportunities alone. Alternatively, see the ancient Alhambra among the charming hilltops of Granada. This fortified Moorish palace is considered one of Spain's most beautiful monuments.


Round three: Beaches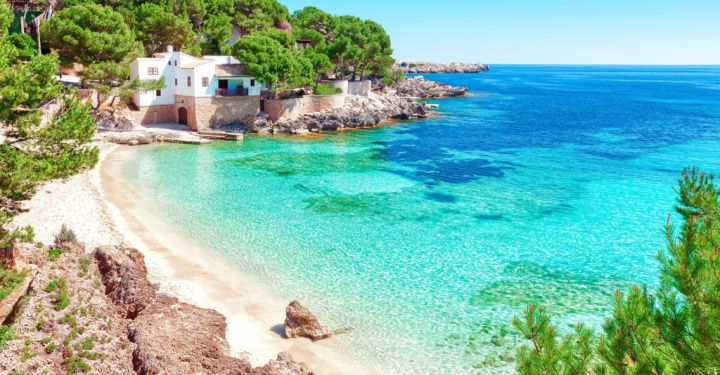 Spain is the obvious choice when it comes to beaches and it's not hard to see why. From the sizzling sands of the Canaries to the glistening turquoise waters of the Balearics, there's certainly plenty to choose from. On the mainland, Tossa de Mar in Costa Brava is one of the best, where golden sands are backed by scenic pine trees and an array of watersports are on offer. In the Med, expect secluded white-sand coves in Majorca or head west to the Atlantic for majestic black-sand beaches in Lanzarote and Tenerife.
Spain must have this one in the bag, right? Not so fast. It may not be renowned for its beaches but Germany shouldn't be dismissed so quickly. Many forget that its northern coastline has miles of fine sandy beaches, bordered in the north-west by the North Sea and the Baltic Sea to the east. And that's not to mention Germany's 100 or so islands.
Sylt, one of the most well-known, is located just off the border with Denmark. This seaside resort is backed by epic sand-and-grass dunes that give way to soft golden sands. Over on the east coast, you'll find one of the most beautiful beaches in Europe: Sellin Beach. Head here for its picturesque pier and wicker beach chairs dotted on the sand, or hop on the ferry out to the quiet and car-free island of Hiddensee.


Round four: Scenery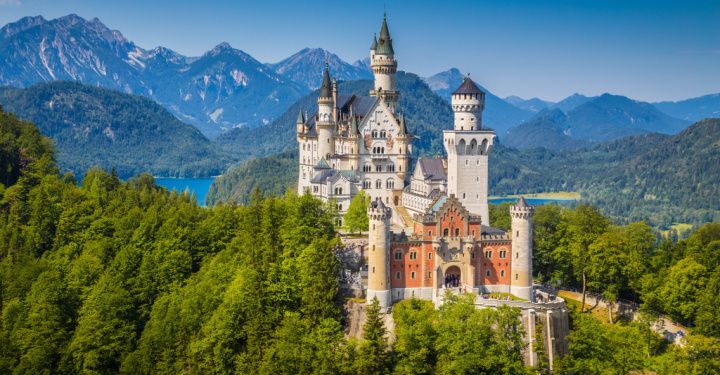 With quaint medieval villages, snow-capped mountains, baroque churches and babbling brooks, the German region of Bavaria has long wooed tourists with its scenery. Holidays here can be whatever you want them to be: hunker down in a peaceful retreat in the countryside, ski down the Bavarian Alps in winter (or hike up them in summer), or base yourself in the state capital, Munich, to get a taste of Bavarian culture. For even more natural wonders, travel southwest to the Black Forest, where you'll discover ancient woodland, gushing waterfalls and wildflower meadows.
On the other end of the scale, Spain's mix of Mediterranean and subtropical climates creates some stunningly diverse landscapes, ranging from dense forest to arid desert. For waterfalls and lagoons, opt for Las Lagunas de Ruidera Natural Park; visit Lagos de Covadonga for glacial Alpine lakes; choose El Torcal de Antequera for staggering limestone dolomites; and for volcanoes, it has to be Teide National Park. The region of Andalucia in particular is noted for its spectacular scenery, from rural hilltop villages to rugged coastal coves.


Round five: Food and drink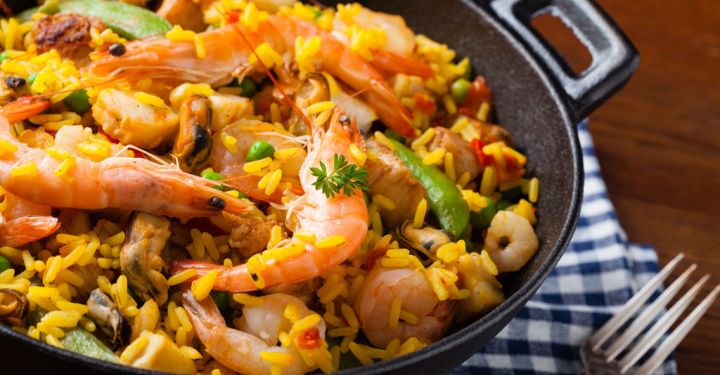 A trip to Spain wouldn't be complete without a taverna lunch or dinner sampling its most iconic dish: tapas. These small dishes can be anything from seafood to olives, and can be combined to make a mezze-style meal. Classic Spanish tapas dishes include gambas al ajillo (garlic prawns), chorizo al vino (chorizo cooked in wine), tortilla Española (Spanish egg and potato omelette) and patatas bravas (spicy fried potato cubes).
If you're after heartier fare, Germany might be your cup of tea. For old-school German dishes, try königsberger klopse (meatballs with capers in a creamy white sauce) and ravioli-like maultaschen (filled dough squares). Or grab takeaway favourites such as reibekuchen (fried potato pancakes) or a döner kebab.
Got more of a sweet tooth? A generous slice of schwarzwälder kirschtorte (Black Forest gateau) certainly wouldn't go amiss in Germany or dig your spoon into a portion of Spanish leche frita (a custardy bread pudding fried in milk). To wash it down, choose from a glass of Spanish garnacha wine or take your pick of pints – pilsner is the German go-to.


Round six: Cultural events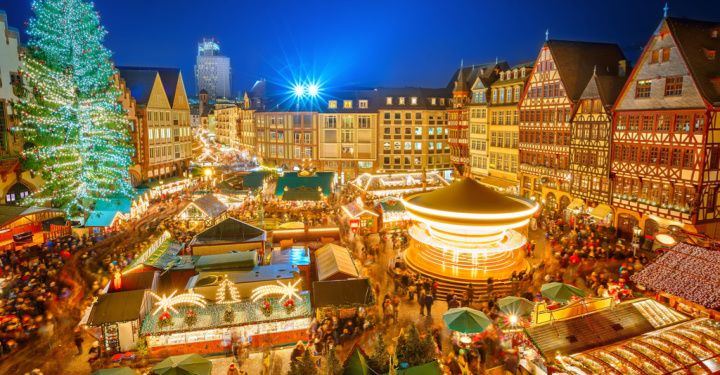 One of Spain's most famed events is the July San Fermín Festival – the Pamplona Bull Run, where adrenaline junkies charge through the streets hoping to outrun almighty Spanish fighting bulls. This nail-biting race draws over a million spectators each year and is definitely not for the faint hearted!
If you're after a different kind of festival, Carnival is celebrated nationwide in Spain between February and March. Expect brightly festooned floats, feather-clad dancers and musical processions parading the streets. Head to the Canaries or Cadiz to see this extravagant spectacle in all its glory. For film buffs, Berlin International Film Festival is your chance to join big stars and the world's best filmmakers for ten spectacular days of cinema.
Travel to Germany later in the year for traditional festivities. Oktoberfest is the world's largest beer festival and is held in Munich each year. Choose a tent, grab a stein and get your fill of lederhosen, fun-fair rides and music shows. Follow your beer with a cup of warming mulled wine because, of course, Germany is the home of Christmas markets. Come November, garland-strung stalls pop up across the country and you can browse handmade crafts, sample local delicacies and enjoy cup after cup of the hot spiced wine.
Fancy trying something different? Valencia's La Tomatina is essentially a glorified food fight. Head to the town of Buñol for this tomato fight madness – just don't forget to wear some old clothes…


Result: Spain or Germany?
Decisions, decisions. To us, it's clear both destinations will deliver holiday happiness, whatever kind of holiday you're after.
Even better, both are easily accessible with short-haul flights from the UK. Germany just beats Spain for quickest travel time: Berlin can be reached in under two hours from London whereas Madrid's flight time is two and a half hours. The Canary Islands are slightly further afield at four hours away – but for short-haul winter sun, you can hardly do better.
Speaking of the weather, if holiday heat is a major factor, your best bet is Spain for its year-round sunshine and toasty summer temperatures. You'll also get a good dose of sunshine during summer in Germany, with temperatures averaging the mid 20s, but pack your woollies if travelling later in the year – Germany experiences some of the coldest winters in Europe.
It's worth considering the prices on offer before you book, too. An all-inclusive package to Benidorm might catch your eye or a city break deal in Berlin could be the budget-friendly option for a long weekend break.
As to which will be the winner, the choice is yours. If you can't decide, why not try both… Europe road trip anyone?


Have a comment or question about this article? You can contact us on Twitter or Facebook.