The Algarve: Save, spend, splurge

The southern chunk of Portugal has long been one of the most popular holiday spots for Brits – but the reliable dose of sunshine is only part of the reason.
A major part of the Algarve's charm is the variety it offers – from spectacular coastline to inland spa towns, and from well-preserved heritage to thoroughly modern golf resorts.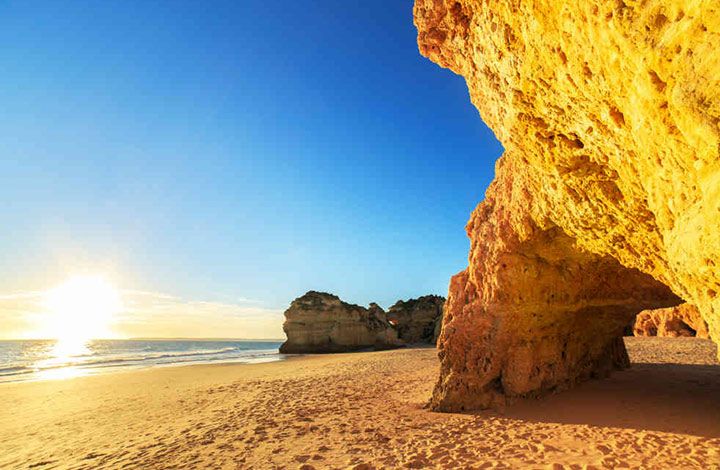 There's no one obvious centre, which means the resort clusters and historic towns all maintain their own character – and a holiday in the region can be as action-packed or lazy as you like. David Whitley explains how a holiday to Portugal's southern stunner can be tailored to suit any wallet…
SAVE
Accommodation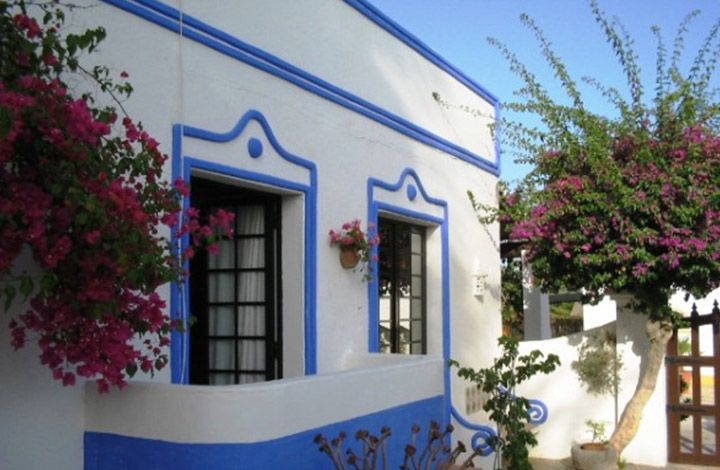 The cheapest accommodation tends to cluster in the larger towns, such as old-fashioned, slow-paced Tavira, airport hub city Faro and often raucous Lagos.
In the latter, the Inn Seventies B&B is right in the heart of town, and goes for a retro-kitsch style that adds bags of personality. Rooms cost from €69, which is a bargain given the fab upstairs terrace with top city views and a plunge pool.
In Tavira, the Quinta do Carocol is a gorgeous converted farmhouse surrounded by almond and orange trees, with an old-fashioned water wheel in the central courtyard. Quaintly-decorated apartment-style rooms with kitchenettes cost from around €80.
Restaurants and activities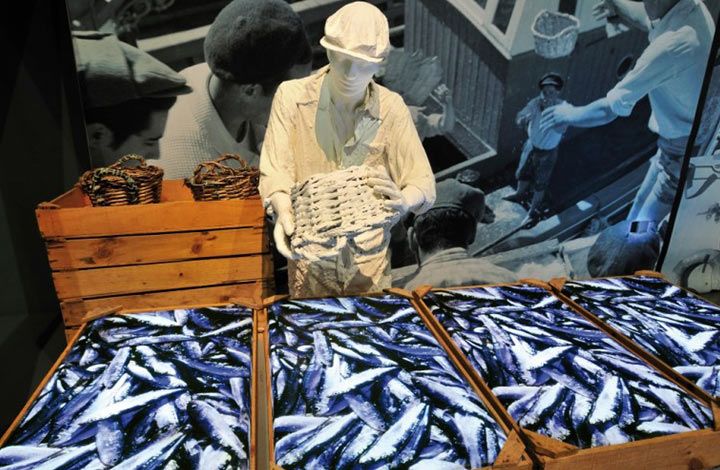 The best things in life are free, and the Algarve's beaches are mighty fine places to spend a day. Lagos has the best variety – some wide stretches, some photogenic coves backed by multi-coloured cliffs. But the Ilha de Tavira – a short ferry ride from Tavira's town centre – is the most impressive. The beach is 11km long, with wild sand dunes behind it and plenty of bars and restaurants at the busy end.
Otherwise, the region's cultural highlights aren't expensive, generally costing two or three euros each. The best museum is the Museu de Portimao in Portimao, which uses brilliant inventive displays and technology to make the Algarve's human history and fishing heritage surprisingly gripping. And, in terms of impressive buildings, the 16th century Fortress of Sagres looks huge from the outside, but its ramparts guard a windswept, highly atmospheric promontory that feels like the end of the world.
In terms of eating out, a general rule of thumb is that there will be a fairly hefty mark-up anywhere with water views. But there are some cracking, inexpensive feeds to be had in the towns themselves. Mullens in Lagos is a strong example. Dishes such as the €10 Mozambican beef lean towards Portugal's former colonies, and there's a lovely little garden terrace.
Compare cheap holidays in the Algarve
SPEND
Accommodation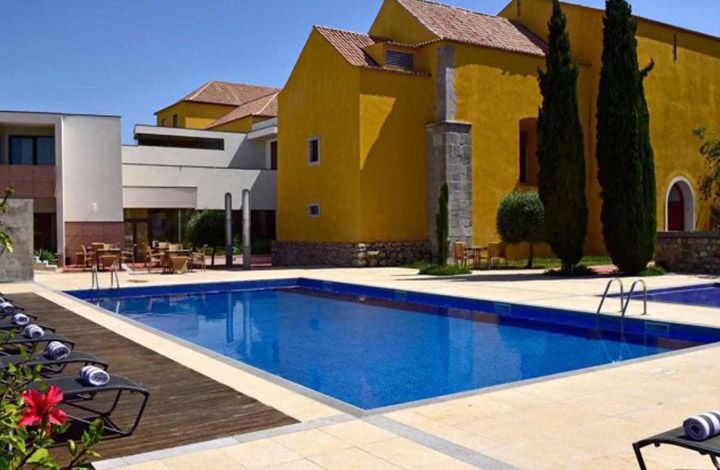 Again, the best bets for mid-range accommodation are in the larger towns, where the four star options can be surprisingly good value.
It's not quite resort-style, but the Eva in Faro has an enormous rooftop pool for a city hotel. It's also right by the marina, making it perfect for access to boat tours. Inside there's a neutral, minimalist look, and doubles cost around €115.
In Lagos, the Marina Club is a family-friendly option, offering three and four star apartments clustered around a decent-sized central pool. There's a bright white Mediterranean look, with wooden floors, kitchen facilities and big balconies. Again, deals start at around €115.
Push the budget a little further, though, and you can stay in the dreamily charming Pousada do Convento de Graca in Tavira. It's inside a converted monastery, has palatial high ceilings and dark wood floors, and the pool is next to the old walls of the castle ruins. Rooms cost from €157.
Restaurants and activities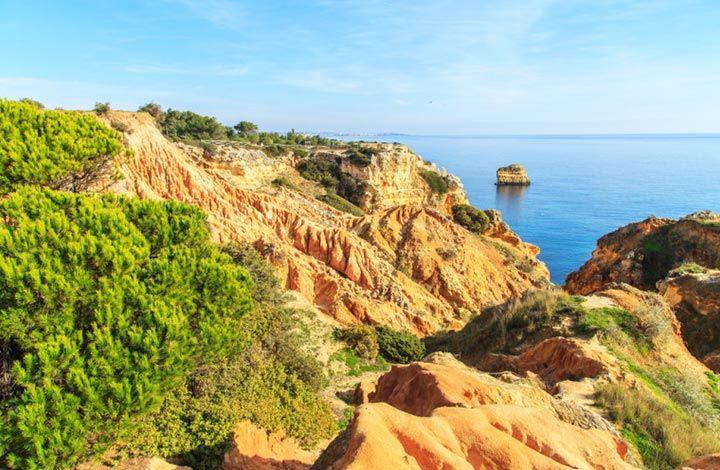 Faro has several good, atmospheric restaurants serving up traditional local classics, such as Faz Gostos in the old town, which does an excellent wild seabass casserole with clams and shrimps for €19.50.
Faro is also the best base for boat trips into the Parque Natural de Ria Formosa, a network of waterways, islets and mud flats. Each cruise offers something a little different, with some focusing on beach stops and cutesy villages, while others focus more on nature. If you're keen on the latter, ecotourism company Formosamar takes you out in an old school wooden boat, doles out the binoculars and tracks down the birdlife that calls the park home – a two hour birdwatching cruises cost €25.
If you fancy expending a little more energy, then Lagos is home to some extravagant coastal scenery that can be tackled in a kayak. Outdoor Tours is among them, charging €25 for outings that head out past the rock towers and caves of the Ponte da Piedade, with stops at gorgeous cove beaches and a snorkelling session.
Compare cheap hotels in the Algarve
SPLURGE
Accommodation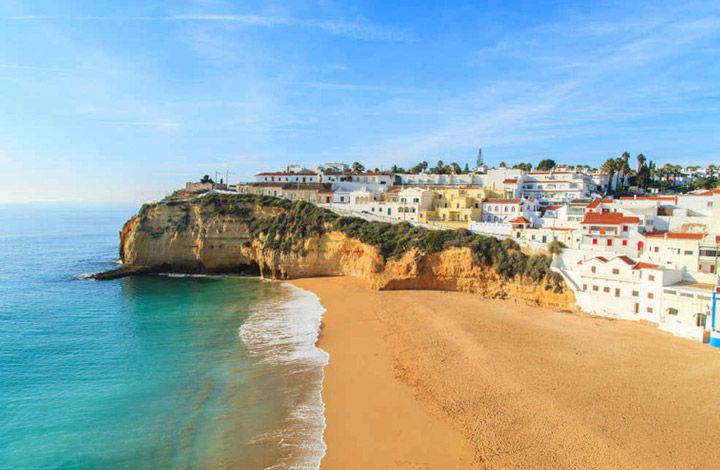 In a quieter, hilltop neighbourhood of Lagos, the Cascade Wellness and Lifestyle Resort has tastefully-decorated rooms with European, South American, Asian or African themes. But what makes it special is the health focus and provisions – from courtyards full of exercise bikes to a full-size football pitch. Apartments cost from €201.
Of the purpose-built resort areas, Vilamoura is the swankiest, and is a golfer's dream. The Amedoeira Golf Resort offers luxury apartment stays with unlimited golf at the seven Championship course-boasting Oceanico complex, for from €545 per person.
Restaurants and activities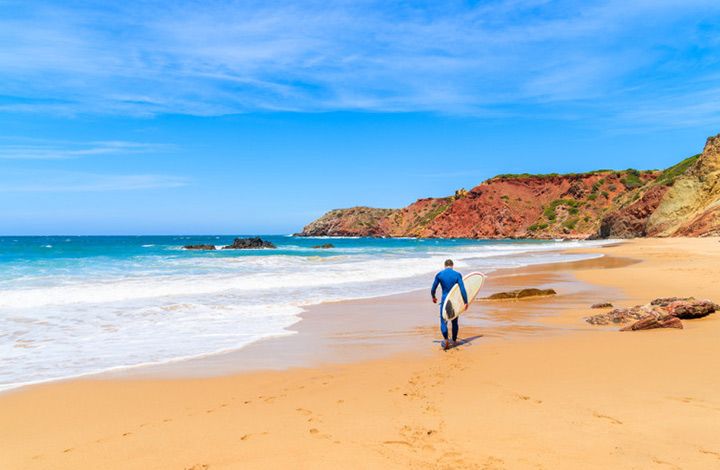 The Algarve does seafood very, very well, and Sueste in Ferragudo – a quick boat hop across the river from Portimao – typifies the fresh, simple approach. Snapper and emperor fish are brought up to the water's edge by fishing boats, then they're grilled over the coals, filleted at the table and sold by the kilo. Expect to pay around €35 for a whole fish.
Surfers are found in the water almost as often as fish – the Algarve's west coast has some world class breaks. Wave Sensations is among several surf schools, and offers beginner lessons for €50 or private lessons for €100.
The Algarve's not all about the coast though, and Algarve Buggy Tours heads inland in specially designed buggies that can go both on-and-off road, taking in hills, vineyards, natural springs, cork plantations and a slap up rural lunch in a six hour, €180 day tour.
Have a comment or question about this article? You can contact us on Twitter or Facebook.
Sign up. Be inspired. Travel.
Subscribe now for hand-picked holiday deals, inspiration and the latest travel tips, straight to your inbox.