Covid-19 advice:
Understand the traffic light system and check FCDO updates before you travel
Find out more

Malaga is one of Spain's most popular tourist destinations – yet hardly anyone pauses long enough to look around, writes Katie McGonagle.
As the gateway to the ever-popular Costa del Sol, most visitors arrive at the airport and move straight on in search of sunshine – west toward Torremolinos, Benalmadena and Marbella, or east toward the less-built-up resort of Nerja.
Tempting as the beach might be, the city has plenty to recommend it too, whether as a weekend city break by itself or as an add-on en route to a beach holiday.
This is the birthplace of Picasso, home to historic castles and tasty tapas restaurants, and it all comes with the same sunshine and laid-back lifestyle you'll find elsewhere on the coast, so why not stop to explore?
Day one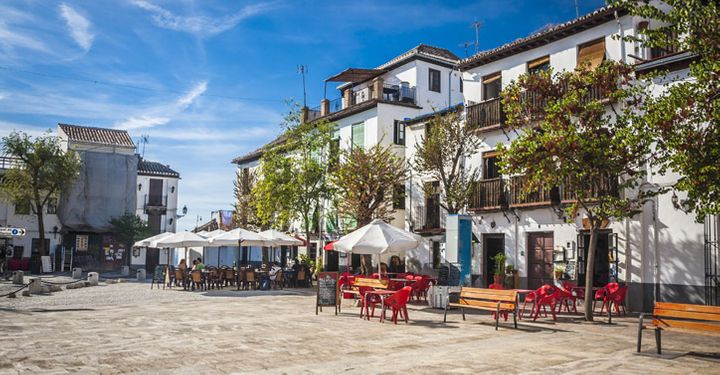 Morning: Start the day the healthy way with the breakfast buffet at Astrid Tapas (Calle Calderón de La Barca 6), where everything is organic, mostly local and all delicious. Think Serrano ham, olives and Spanish cheeses, or local breads and pastries for the sweet-toothed. It takes a bit of luck to navigate the menu with few English-speaking staff, but that's half the fun.
After that, wander through the compact centre towards the Alcazaba (Calle Alcazabilla 2), a Moorish fortress built in the 11th century by the region's Muslim rulers. It's part-palace, part-citadel, and one of the best-preserved examples of its kind, with shaded spots that are a blessed relief in the summer.
Just across the road is the Roman theatre (Calle Alcazabilla 8), which was built by Emperor Augustus in the first century BC but lay undiscovered until a chance discovery in the 1950s. It houses open-air performances in summer so it's worth checking if there's anything on while you're there.
Alternatively, if you fancy stretching your legs, try the uphill walk to the 14th-century Gibralfaro Castle(Camino de Gibralfaro 11) instead. It played a central role in the 15th-century siege by Ferdinand and Isabella, but its cracking views across the city are probably more of a draw. Pause for a coffee at the Parador de Malaga Gibralfaro to savour the moment.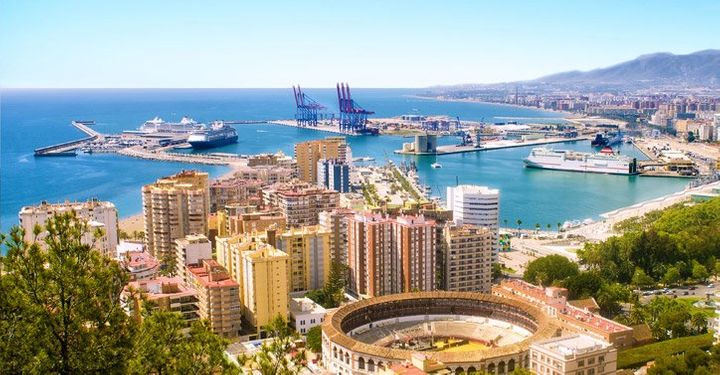 Afternoon: Stop for a proper bite to eat opposite the theatre at Casual Garum Restaurant (Calle Alcazabilla 1), an elegant affair with surprisingly reasonable prices. As with most places in Malaga, tuna is the dish of the day and is served up in almost every form here.
Next, it's time to explore Malaga's artistic heritage, most of which hangs on its most famous son, Pablo Picasso. Visit the Picasso Museum (Palacio de Buenavista, Calle San Agustín 8) first, to get a grounding in the artist's life and see some of his works, including more than 150 pieces donated by his family.
Allow plenty of time to enjoy the museum, then decide whether to continue your immersion in all things Picasso with a visit to the artist's birthplace just a few minutes away, or to branch out and explore Andalusia's other famous painters.
For the former, the Casa Natal de Picasso (Plaza de la Merced 15) houses prints and ceramics, with graphic art and illustrated books making it possible to track his changing style and techniques. Alternatively, the Carmen Thyssen Museum (Plaza Carmen Thyssen, Calle Compañia 10) has more than 200 paintings with a strong presence from Andalusian artists, so expect plenty of Flamenco dancers and countryside scenes.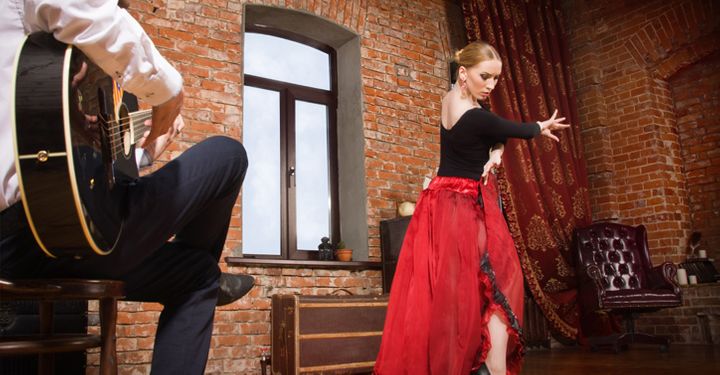 Evening: You've got time to head back to your hotel and freshen up – most Malagueños don't even think about dinner until gone 10pm! If you fancy venturing out early, head to Soho – a triangle bordered by Alameda Principal, the Guadalmedina river and Avenida de Manuel Augustin Heredia – which is every bit as trendy as its London counterpart.
This neighbourhood has been given a fresh lease of life by contemporary arts centre the CAC Malaga(Calle Alemania) which is open until 8pm. Even if you miss closing time, the arty vibe extends to the streets with graffiti by the likes of D*FACE, Obey, Pejac and Manuel León found all over the area, bringing your arty afternoon bang up to date.
The best thing here is to wander and find a spot that takes your fancy, but if you want the ultimate hipster vibe, make sure that wander takes you past Picnic Soho (‪Calle Barroso 10), where the outdoor shared tables and food truck décor are so very Soho that it's easy to forgive its somewhat limited menu. Leave room for a towering slice of homemade cake – you won't regret it!
Day two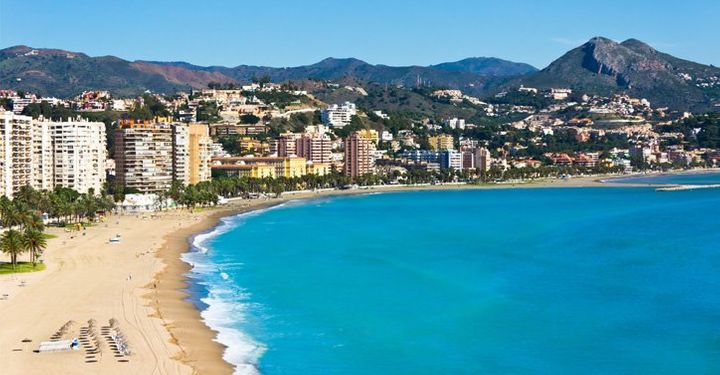 Morning: Stretch your legs this morning with a bike tour of Malaga, which has become much more cycle-friendly in the past few years with a network of red bike lanes all over the city. There are plenty of guided rides if you want a group tour, or just hire a bike for as little as €5 for half a day with Bike Tours Malaga – they will even deliver it to your hotel for a fee – and set off solo.
Start with Atarazanas Market (Calle Atarazanas 10), a one-time shipyard now packed with stalls selling fish, cured meats, fruits, olives, cheese and more, in a setting made even more colourful by its stained-glass windows and wrought ironwork.
Pedal down main street the Alameda Principal, diverting left toward the 'one-armed lady' – Malaga Cathedral (Calle Molina Lario 9), so nicknamed because its architects ran out of funds to complete a second tower, lending the Renaissance church a somewhat unbalanced look – before looping back towards the seafront.
The civic buildings along the Avenida Cervantes are a treat – the University Rectory and City Hall are particularly impressive – then carry on to La Malagueta bull ring and down to the city's best beach, Playa de Malagueta.
There are a few seafront restaurants along here, but there are more outdoor eateries to choose from just a few yards away at the new port, Muelle Uno, with almost every international cuisine you can think of represented here.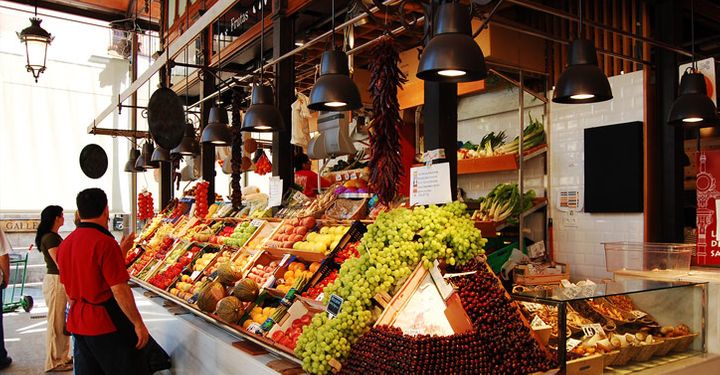 Afternoon: Staying in Malaga shouldn't mean missing out on the rest of this beautiful region, and with car hire readily available here, it's easy to spend an afternoon outside the city. Head southwest along the coastal road – there's a faster dual carriageway but this is more scenic – following signs for Fuengirola, but just before you reach this resort town, take a right up into the hills to Mijas.
This lofty little village attracts lots of tourists but has still retained its traditional white-washed houses and cobbled backstreets, so it's a nice spot to meander between craft shops and coffee houses.
There are free flamenco shows every Wednesday in summer, and plenty of spots to enjoy the view from high in the hills, including Muralla Park or, if you want to stop for a drink, the outdoor terrace of the Restaurante La Alcazaba (Plaza de la Constitución La Alcazaba).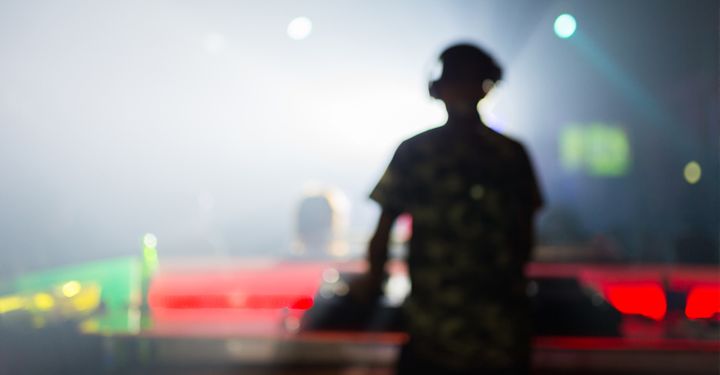 Evening: When you get back to Malaga, make a night of it with pre-dinner cocktails at Terraza Larios (Calle Marqués de Larios 2), which barely registers at street level but has knockout city views once you get upstairs.
Then soak up the quirky décor and exquisite fried fish tapas at El Gallo Ronco (Plaza de las Flores 1), knowing it was probably bought fresh that morning at the Atarazanas market.
Have a comment or question about this article? You can contact us on Twitter or Facebook.
Sign up. Be inspired. Travel.
Subscribe now for hand-picked holiday deals, inspiration and the latest travel tips, straight to your inbox.