Covid-19 advice:
Where you can go on holiday | Check FCDO updates before you travel
Find out more
Where should I stay in Barcelona?

For a small, densely packed city, Barcelona contains many worlds. It pays to pick the area that most suits your style and budget, whether you want to party all night or take advantage of all the cultural offerings and dazzling architecture on offer.
So, if you're wondering where to stay in Barcelona, check out our breakdown of the city's best barrios (neighbourhoods).
The Barri Gòtic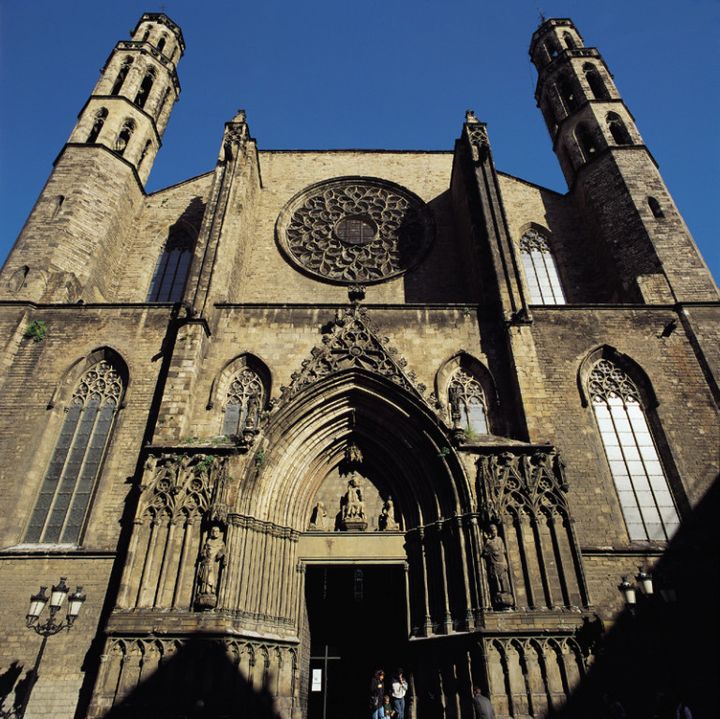 Crowned by its Disney-like Gothic cathedral, the Barri Gòtic has been the centre of the city since Roman times, with a warren of narrow streets unchanged since the Middle Ages.
The Barcelona History Museum, MUHBA (Plaça del Rei 1) is worth seeing for its medieval architecture alone, not to mention the extensive Roman ruins underneath it, while the Museu Frederic Marès (Plaça Sant Iu 5-6) nearby holds an endearingly eccentric and vast collection of exhibits, from ladies' fans to Romanesque crucifixes.
Eating and drinking options abound in the Barri Gòtic, but one of the most atmospheric spots is Can Culleretes (Carrer d'en Quintana 5), the second oldest restaurant in Spain.
The area is undeniably beautiful, but as a place to stay it can get quite rowdy at night, with crowds of young foreigners making the most of its cheap bars.
Raval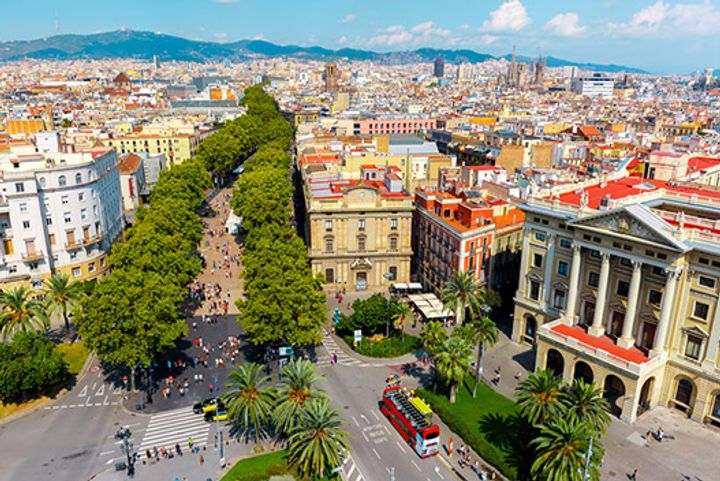 Along with the Barri Gòtic and the Born, the Raval makes up the final part of the Old City, but is considerably scruffier (and less ancient) than its counterparts to the east.
After a big push by the council the area has cleaned up a lot, and now has some superb restaurants, both upmarket, such as Suculent (Rambla del Raval 43), and more homely, such as Mesón David.
Some of the city's most lively bars are found here, particularly along the Rambla del Raval and the Carrer de Joaquín Costa. Lurking in the north of the area is the great white monolith of the MACBA (Plaça dels Angels 1), Barcelona's modern art museum, almost as famous for its plaza outside, where the city's skater dudes gather in vast packs.
Eixample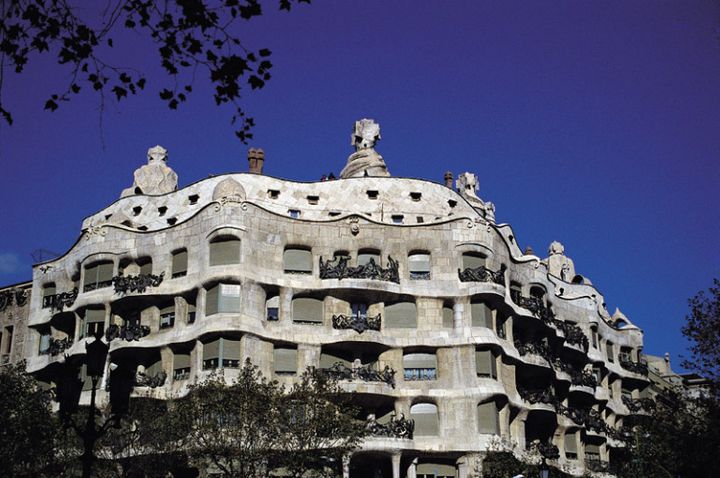 The huge grid of ramrod straight roads that forms the Eixample is where you'll find all the best Modernista buildings of Gaudí and his contemporaries, particularly along the Passeig de Gràcia. Entrance fees are steep, but the façades are worth visiting in themselves, particularly for Gaudí's Casa Batlló and the two adjacent buildings.
It's an upmarket district but there's an increasing amount of mid-range hotels, and restaurants to match, such as Parking Pizza (Carrer de Londres 98).
The area is also a mecca for shopping, with all the high-street chains on the lower half of Passeig de Gràcia, followed by designer shops further up. The pedestrianised Rambla de Catalunya, which runs alongside, is still smart, but has a more local feel.
Many of the shops and bars along here have been going for decades – try the tapas at the delightful La Bodegueta (No.100).
The Born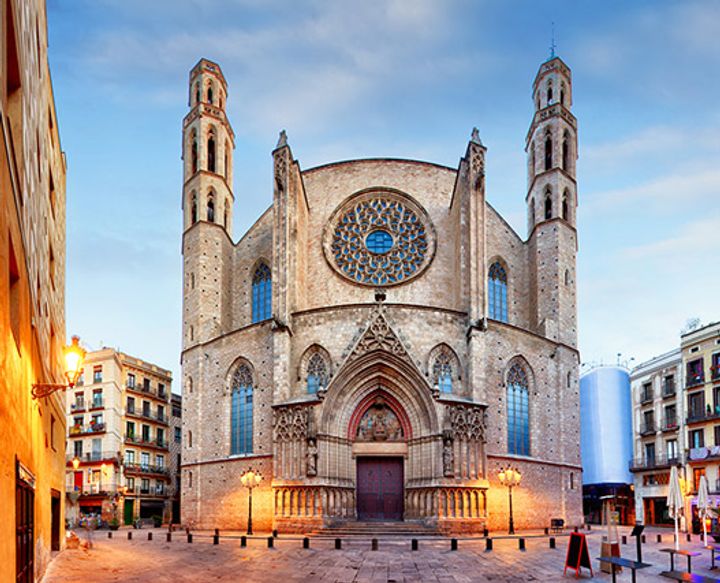 While blessed with an equal amount of medieval buildings as the adjacent Barri Gòtic, the Born has a more genteel feel, and has escaped the worst excesses of tourism.
Tiny clothing boutiques and specialist food shops dot the alleyways off the Passeig del Born, which is also home to the magnificent 14th-century basilica of Santa Maria del Mar. At the other end of the Passeig is a wide pedestrian area with plenty of café and restaurant terraces, such as that at Casa Delfin(No.36).
The newly-gentrified area just north of here, Sant Pere, has at its heart the colourful Santa Caterina market, and beyond that you'll find the stunning Palau de la Música Catalana (Carrer de Sant Francesc de Paula 2), an extravagant concert hall where you can take a guided tour or simply admire the façade.
Montjuïc & Poble Sec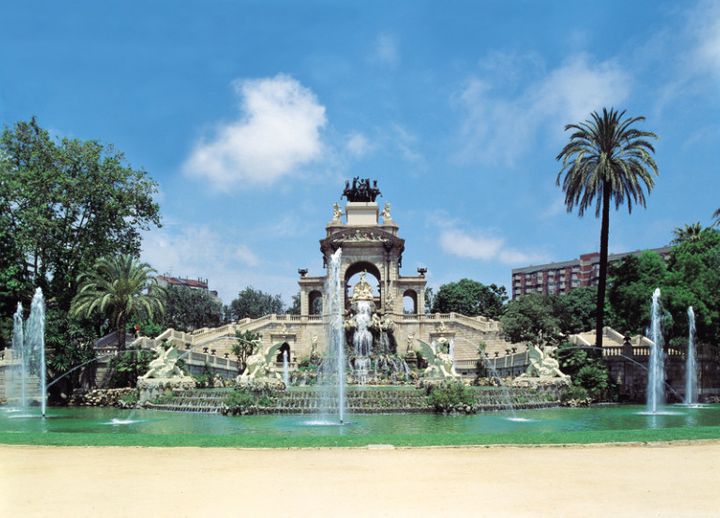 Montjuïc's parks and gardens make for lovely strolling, with great views all around, particularly from Montjuïc castle. Poble Sec, the zone at the foot of the hill, has traditionally been quiet and residential, but has undergone a dramatic transformation in the last couple of years and now contains some of the city's best bars and tapas joints – try Malamén (Carrer de Blai 53).
The area known as Sant Antoni, adjacent to the Raval, is Barcelona's hipster 'hood, particularly along Carrer de Parlament and around, where you'll find plenty of lively bars. Bar Calders (Carrer de Parlament 25, 93 329 9349) is a great place to start the evening with a drink, and has a handful of tables outside.
Gràcia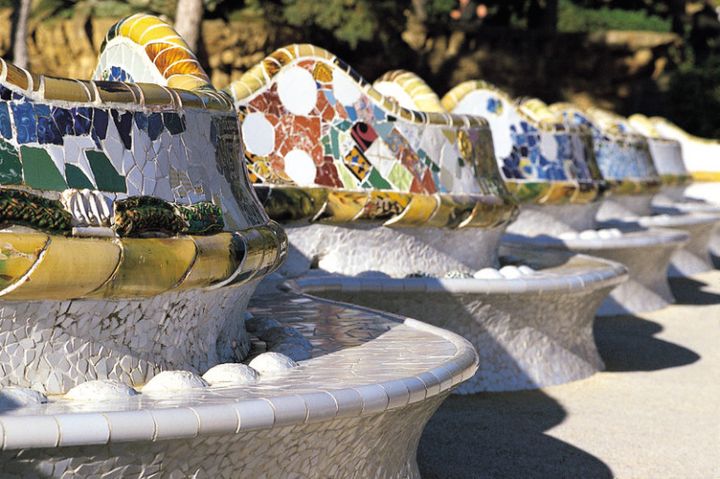 Villagey Gràcia is a world apart. It's low on sights (except for Gaudí's striking Casa Vicens at Carrer de les Carolines 18-24, which is due to open to the public in spring 2017), but high on charm, and teems with cute boutiques and cafés.
It's also virtually traffic-free and its buildings low-rise, so makes a nice neighbourhood just to wander around, with plenty of squares full of café terraces for watching the world go by. North of here is Gaudí's Park Güell – worth the trip up there for its Disney-like structures and extraordinary views, but be sure to book online ahead of time to keep the prices down and avoid queues.
Barceloneta & the Ports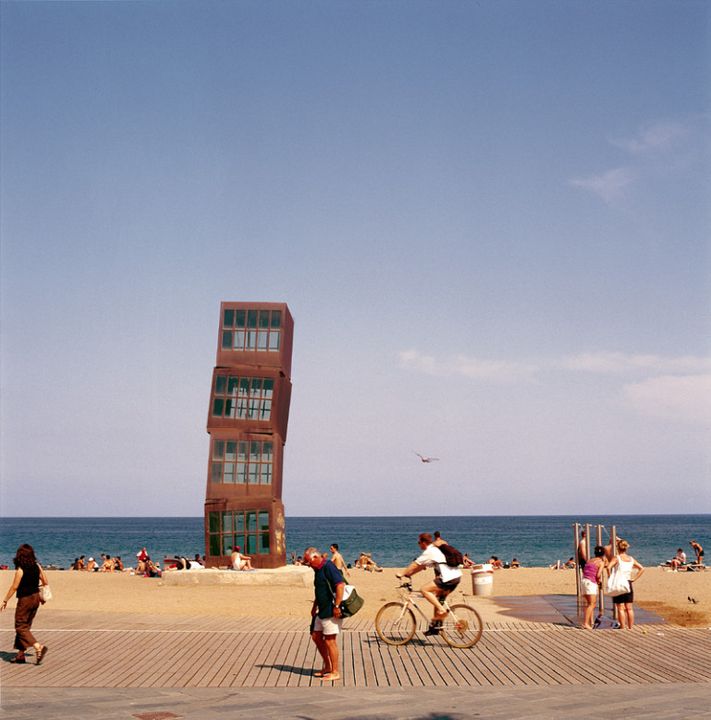 The old maritime neighbourhood of Barceloneta is – unsurprisingly – where you'll find most of the best seafood restaurants, along with some endearingly scruffy family-run joints such as La Cova Fumada (Carrer de Baluart 56). For something a little smarter, with a terrace looking out to see, try Can Majó(Carrer l'Almirall Aixada 23), which has excellent paella, among other things.
There are two ports – the Port Vell ('Old Port'), where you'll find the Aquarium (Moll d'Espanya) and a hair-raising cable car running up to Montjuïc, and the Port Olímpic, which encompasses a row of lively bars of the type that has go-go girls dancing on the tables.
The beaches run an impressive six kilometres, and you'll find more towel space the further east you walk, although the western end is the place to see and be seen.
Have a comment or question about this article? You can contact us on Twitter or Facebook.
Sign up. Be inspired. Travel.
Subscribe now for hand-picked holiday deals, inspiration and the latest travel tips, straight to your inbox.
We won't pass your details on to anyone else. By clicking the sign up button you agree to our Terms of Use and Privacy Policy.