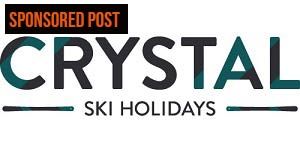 *Please note: this article is sponsored by our partner Crystal Ski Holidays.

May 23, 2018
Winter breaks: pure snow sparkling on a crystallised landscape, a midnight sky dancing with colourful aurora, the faint jingling of Christmas bells and the grunt of a reindeer breaking through the snowy silence; the dream is idyllic… the reality is indescribable.
If you'd like to put yourself in the scene above, Finland is the perfect destination. And the knowledgeable team at ski-break experts Crystal Ski Holidays have shared their Finnish wintertime highlights with us:
Skiing in Finland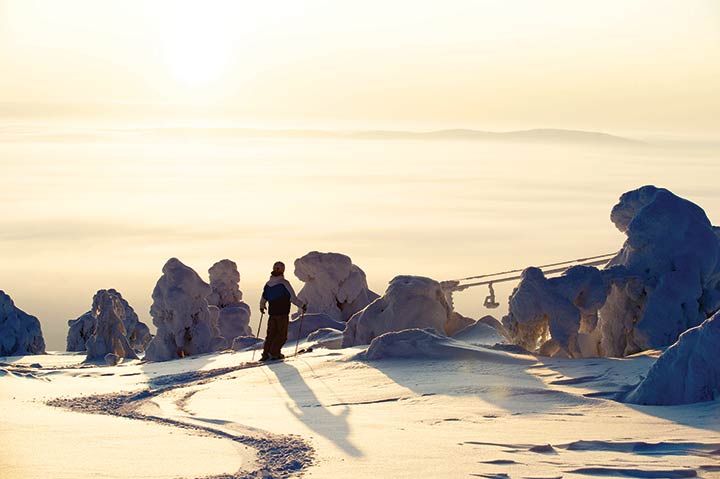 Perfect snow, quiet slopes, camera-ready scenes and the chance to see the Northern Lights once night falls: book a trip to Finland and take your skiing holiday to the next level.
There are five main resorts to consider, each with unique charms, English-speaking ski schools and a wide variety of slopes (plus snow coverage usually well into May).
Characterful Ruka is a large resort with ski escapades for all abilities (plus freestyling terrain, including a competition-standard superpipe), while double-village Ylläs is a full-service family resort with traditional values.
In Finnish Lapland, Levi is a picturesque resort with adventures for all ages and Salla – the birthplace of Finnish skiing – is great for young slope riders.
Snow-sure Pyhä is a great bet too, where lift passes are included in the cost of your holiday.
The main resorts are within or close to the Arctic Circle, so you could catch those elusive Northern Lights during a ski holiday. Other après-ski activities around the resorts include husky sledding, reindeer sleigh rides, visits to Santa, snowmobile safaris and much more. Buy a lift pass for just a few days to keep costs down, and save some time for these incredible Finnish experiences.
Compare ski holidays to Finland

Go cross country skiing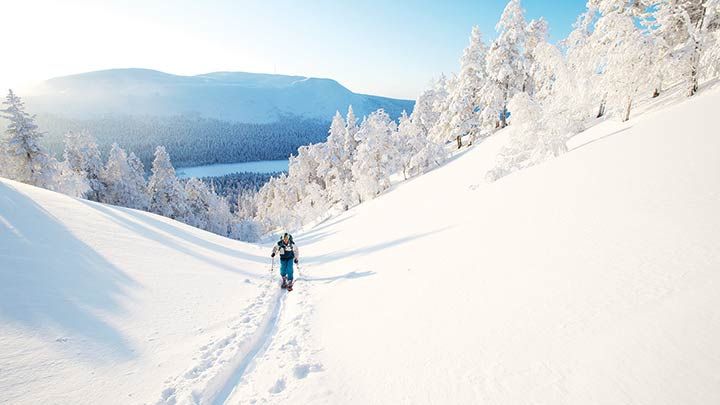 The forested vistas and outdoorsy disposition of the Finns make cross country skiing a fine hobby when winter places its snowy grip on Finnish Lapland: the location of all of Finland's main ski resorts.
Ylläs is by far the biggest base for a spot of cross country exercise. You can work those thighs around ski tracks extending for hundreds of kilometres in and around Ylläs. Both Ruka and Pyhä have around half the tracks of Ylläs, but there are still more than 150 kilometres of open country to explore on your skis. Levi is another excellent base for both slopes and cross country ski tracks.
Look for the Northern Lights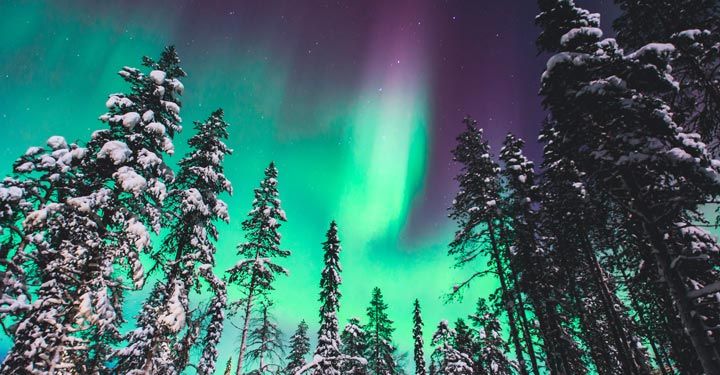 Tucked away up in the north of Finland, close to or within the Arctic Circle, Finland's main ski resorts are ideal destinations in which to point your chin to the night sky, keep your eyes open for the first faint flickers, and then be totally dazzled as the darkness dances with curtains of green, pink, blue and purple.
The Northern Lights are a bucket-list regular, so book a winter break in Finland and hope to put a tick next to one of the most spiritual, beautiful and soundless outdoor experiences of your life.
In Finnish Lapland, the Aurora Borealis can make an appearance on 200 nights of the year, so chances are good if you're staying for a week or longer.
Compare winter holidays to Finland
Experience a Finnish sauna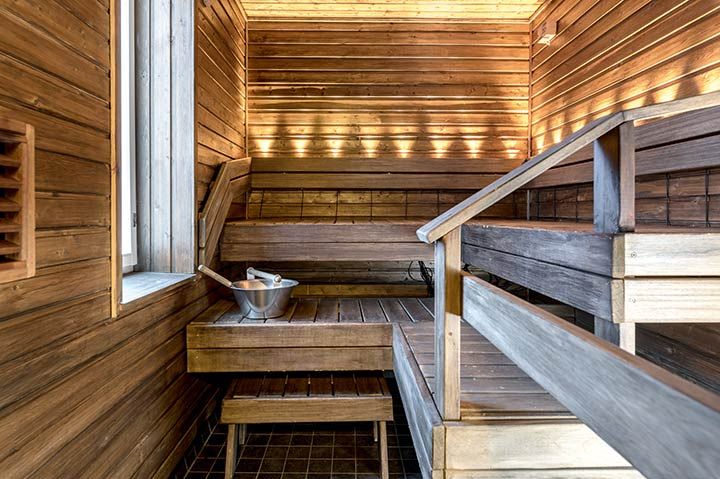 Nothing quite exemplifies Finnish culture like the sauna (not even Joulupukki, also known as Santa Claus, comes close).
Estimates put the number of saunas in Finland between two and three million. With a population of around 5.5 million and fewer cars than saunas, you might start to realise that sauna is a way of life for the Finns.
A meeting place, a space in which to bond, a relaxing spot, a cleansing ritual: sauna is many things to many people and it's impolite to turn down an invitation. So grab your towel (swimwear if you can't bear to bare), step inside, smell the birch, and make like a local by giving your skin a gentle whip with the branches. And… relax.
Visit Santa in Lapland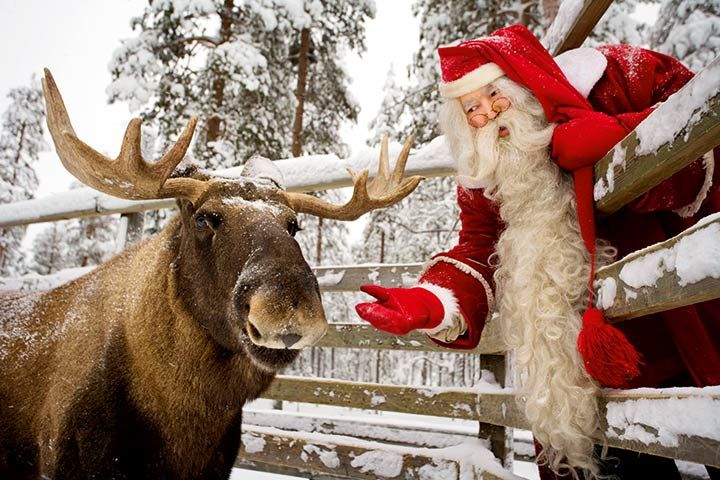 Everyone knows that Santa Claus lives in Lapland. And, jolly fellow that he is, he welcomes holidaymakers to his home, spending time chatting about Christmas wish lists and whether you've been naughty or nice – even with all that December paperwork to get through.
Crystal Ski's Santa Adventure Weeks bundle up the complete Lapland experience, with flights, accommodation, transfers, a visit to see Santa, and activities, such as husky sleigh rides and snowmobile safaris, included in your winter holiday package. They'll even throw in thermal clothes and boots for chillier outdoor events.
Santa Adventure Weeks are available at the resorts of Ruka, Salla, Levi and Ylläs.
Dog sledding in Finland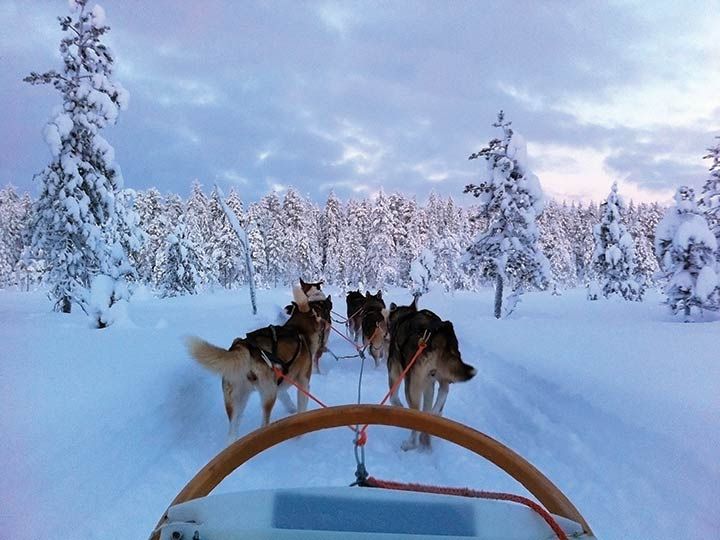 Whether you time your Finland ski trip to coincide with Christmas or book your break for after the festivities, sledding with huskies is another Finnish winter experience not to be missed.
These good-natured animals just love to run, and they'll lead the way as you glide across frozen landscapes dotted with forests, lakes and mountains, taking in what is said to be the cleanest air in Europe. This is life off the well-worn trail, the way to adventures and memories in one of the coolest places on the planet.
It's easy to get to Finland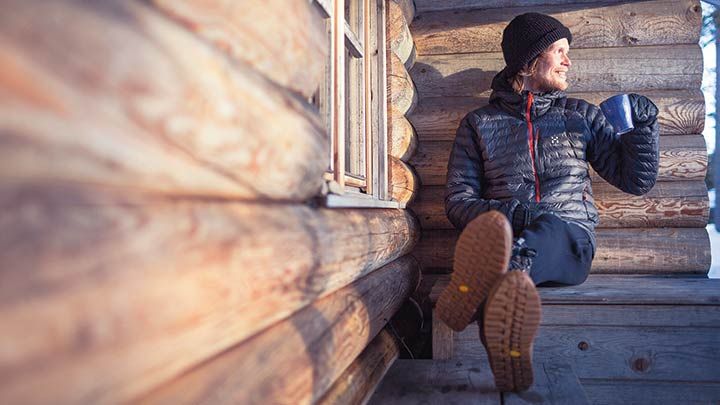 Direct flights from the UK to Finland and its ski resorts take off from Manchester, Birmingham and London Gatwick.
Most holidaymakers with Crystal Ski will arrive at Kuusamo Airport on a TUI flight. Kittilä Airport is another arrival point in Finnish Lapland. Transfer times range from 15 minutes to 2.5 hours.
With Crystal Ski, holidays in Finland can be as relaxing or adventurous as you want them to be, whether you're looking for family ski breaks, solo skiing adventures, all-inclusive winter holidays or group trips to the gorgeous wilderness of Finland.
Have a comment or question about this article? You can contact us on Twitter or Facebook.