June 12, 2018
By Ali Horsfall

It's almost dusk on Famara beach – the sweeping stretch of sand on Lanzarote's north-west coast. A solitary runner weaves across the dunes; surfers ride the frothy waves against a backdrop of pink-tinged cliffs.
In the nearby fishing hamlet where the streets are covered in sand, I tuck into tapas at surf hangout Hamburgueseria (‪El Calleron, Caleta de Famara) and soak up the barefoot, hippie vibe of the village.
Tim Jones, who runs Surf School Lanzarote, explains why some now call the island 'Europe's Hawaii'. "There's a choice of really amazing surf spots here – from fun beach breaks to world-class reefs. And, of course, the end-of-the-world scenery has undeniable appeal."
Add to this a very arty heartbeat, all-year sunshine and a slew of flights from most UK airports, and Lanzarote is fast earning its stripes as a cool destination.


Go slow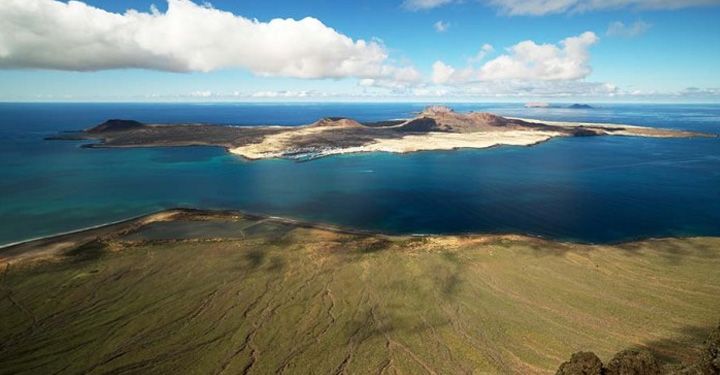 Away from the resorts of Puerto del Carmen, Costa Teguise and the capital city of Arrecife, Lanzarote's north promises the go-slow life. In the pretty village of Arrieta, La Garita beach is golden and unspoiled. Ten minutes up the coastal road is notable Restaurante El Lago ‪(Calle Los Morros 27, Punta Mujeres). Settle on the front terrace for padrón peppers and a fresh-fish supper while watching the waves crash a few metres away.
The chic eco retreat Finca de Arrieta, named after the village, is a cluster of self-sufficient, solar-powered luxury yurts and cottages. There's a resident donkey, hens that lay breakfast and an honesty shop stocked with freshly baked bread and wine from the local vineyards.
At the most northern tip of Lanzarote sits the village of Órzola. White sandy coves are begging to be explored and there's a clutch of good seafood restaurants – try the sardines at Punta Fariones (‪La Quemadita 10, Orzola). From here, hop on a ferry and make the 2km crossing to La Graciosa. (€20 – £16 – return ticket, lineasromero.com).
La Graciosa island is part of the protected biosphere reserve of the Chinijo Archipelago, so there are no tarmac roads and no traffic. A great way to see it is by bike. Hire one by the port in Caleta del Sebo (3 Calle Mar de Barlovento) and cycle to Las Conchas – a stunning strip of beach with twinkly turquoise waters and hardly a human in sight.


Upscale stays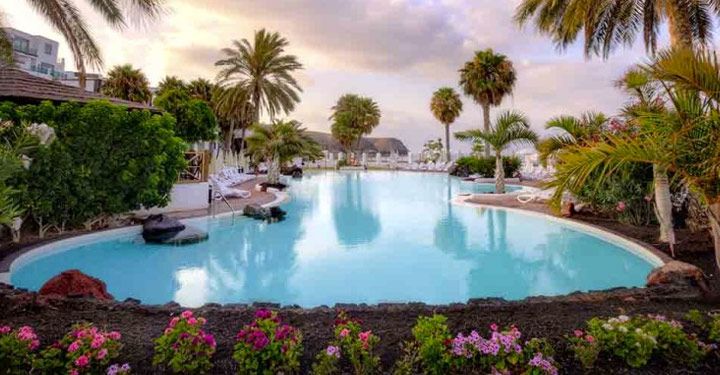 Playa Blanca, in the south, is the classiest of Lanzarote's resorts with its handful of smart hotels, a buzzy beach and the shiny Marina Rubicon for boat spotting, boutiques and catch-of-the-day dinners.
The Princesa Yaiza is a chic beach-front complex with eight restaurants, six pools and a dreamy spa. Spacious bedrooms are standard.
For a fly-and-flop break with a five-star feel, Gran Castillo is an unhurried hotel set in tropical gardens with views out to Fuerteventura. The Balinese day beds by the pool set the mood.
A stone's throw from both hotels are the wonderful Papagayo coves. They're by no means the biggest secret on Lanzarote but are way too beautiful to be missed.
These powder-fine unserviced beaches are sheltered by tall cliffs and only accessible by a dirt track (with a £3 toll charge) that seems to deter the crowds. Be prepared to spot a nudist or few.


Lunar landscapes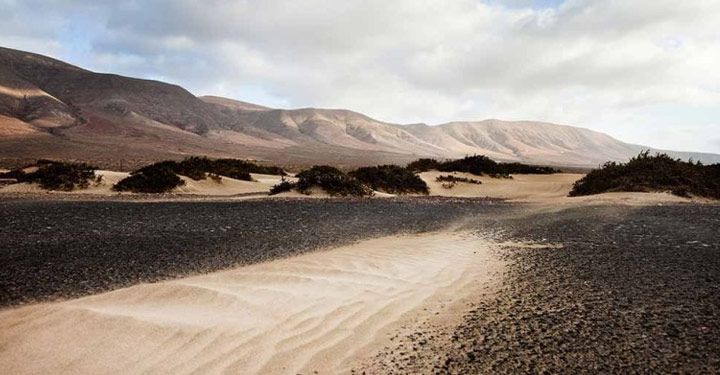 300 years since Lanzarote's last big volcanic eruption (when two-thirds of the island were covered with lava and ash), the lunar-like landscape dominates the island with two main volcanic massifs and plains dotted with craters and cones.
The surreal scenery is ravaged and absurdly beautiful.
Unsurprisingly, this dramatic backdrop is popular with movie-makers and the fashion set. "We recommend Lanzarote to clients as a stunning location to shoot commercials or fashion editorials because it feels like you've been to five different countries in a day," says Andrew Downs of UK-based James English productions.
To admire the spectacular moonscape up close, take the fascinating Timanfaya National Park walking tour. The guided 3km hikes are free but need to be pre-booked.


Art house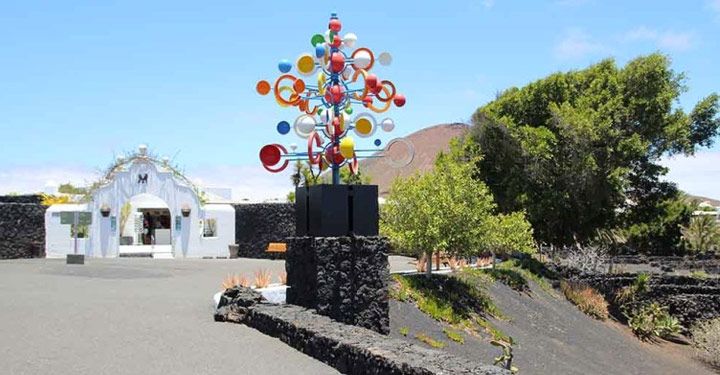 "Lanzarote is a constant inspiration for colours and shapes," says Claire Powell, a children's book illustrator who's never without her sketchbook when she visits. "I stay in Haria and it's the most beautiful green oasis – known as The Valley of 1,000 Palms.''
Casa Rural Villa Lola Y Juan in Haria is a romantic, country style guesthouse with a choice of rooms or apartments plus a pool. It's perfectly placed to explore the whole island.
Driving the 60km (40-mile) length of Lanzarote, you see village after village of low-slung whitewashed cuboid buildings – with doors and window frames painted the same shade of bottle green.
This stylish aesthetic is thanks to César Manrique, the island-born artist, architect, environmentalist and all-round visionary genius, who campaigned to protect Lanzarote against mass tourism and prevented commercial high-rise development on the island. And his legacy lives on. César's works have become Lanzarote's cultural showstoppers – he's even influenced the roundabouts.
Visit the Cesar Manrique Foundation (Taro de Tahiche, Costa Teguise) to see the masterpiece that is his former home – a groovy bond-esque lair created from five interconnecting volcanic bubbles. It's a dazzling oasis in the tortured black-lava surroundings (open daily, £6.50 adults, children under 12 free).
Restaurant Los Aljibes de Tahiche (Calle Bravo Murillo 6, Tahiche) – also influenced by César – is within walking distance and great for lunch on the pretty cactus terrace.


Plant life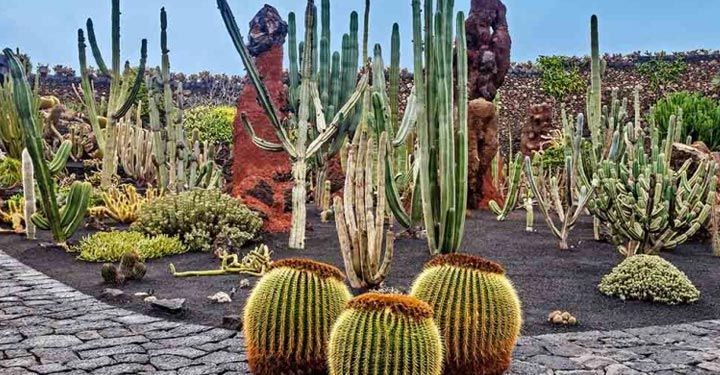 The freakish cacti and succulents growing in the arid soils of Lanzarote have long had the admiration of photographers and interior designers.
The Jardin de Cactus (Carretera General del Norte, Guatiza) is an unmissable collection of more than 1,000 species of cacti and one of the last of César Manrique's designs before his death. Marvel at the colours and structure of the spikies and the magnificent pairing of art and nature (open daily, £4 adults, £2 children).
You can also learn all about the island's cultivation and production of the Aloe plant at The Aloe Vera House Museum (Calle El Cortijo 2, Arrieta).
"I never leave Lanzarote without stocking up on pure Aloe Vera. It's not only the best thing for sunburn, it's an all-round wonder product for the skin," says Lydia Swinscoe, a London based beauty editor who makes regular trips to the island.


Artisan eats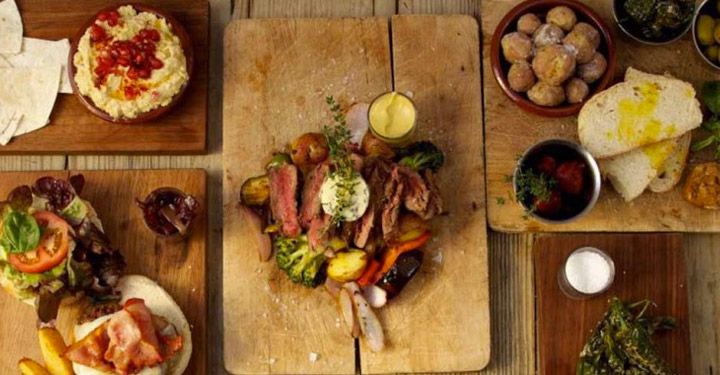 Traditional cooking can be found all over the island (the salty, wrinkly potatoes are legendary) but there's also a new generation of restaurants in Lanzarote giving menus a modern twist while still championing home-grown produce.
Housed in old Canarian buildings, La Cantina ‪(Calle Leon y Castillo 8, Teguise) is run by expat couple Benn and Zoe and has become a must-visit for its volcanic island wine, sharing plates of local specialities, craft beer and live music in the secret garden.
Swing by Jonnie Bakes artisan bakery (Av. Gran Aldea 76, Teguise) for mid-morning goodies and great coffee. Stand-out treats include red velvet cake and cinnamon and apple muffins (open Tues-Sun from 9.30am).
On the last Saturday of every month, swanky eatery Isla de Lobos (Av Papagayo 22, Playa Blanca), holds a farm visit and tasting menu experience. Head chef Vickor Bossecker wants Lanzarote on the gastro map and believes the future lies in fusing the island's traditional, slow food methods with contemporary cooking.
See where the ingredients are grown and reared at Finca de Uga sustainable farm and then taste it all with dinner in the restaurant.
Is it a restaurant? Is it a bar? Is it an apartment? The cool LagOmar building – the previous home of actor Omar Sharif – is actually all three (Calle los Loros 2, Nazaret, Teguise). Eat, drink or sleep within the secret labyrinths and caves created from volcanic rock and check out the inhouse art gallery that showcases local talent.
Please note: All prices were correct at the time of writing and are subject to change. This includes deals.
Have a comment or question about this article? You can contact us on Twitter or Facebook.