Why NOW is a great time to visit Costa Rica

Costa Ricans live by a beautifully simple mantra: pura vida.
Roughly translated as "pure life", it can be used to say hello, goodbye and everything in between, but generally, it just means relax and enjoy life as it comes – a feat that's not too difficult when you're on holiday in a place like Costa Rica.
The country itself boasts everything from pristine beaches and dramatic rainforests to stunning wildlife, and is very well set up for tourism.
So leave your troubles at home and embrace the pura vida on your next big trip.
Why go now?
From April 27, UK holidaymakers will be able to fly directly from London Gatwick to Costa Rica with British Airways.
The non-stop flights will have a duration, on average, of 10 hours and 50 minutes and will depart on Wednesdays and Saturdays throughout the summer. At just under 11 hours flying time, Costa Rica will be right up there with other popular sun spots in the region such as Mexico, the Dominican Republic and the wider Caribbean in terms of accessibility.
And, taking into account the recent boost in searches we've seen on our site for long-haul beach breaks this summer, this Central American stunner could be set for an influx of travellers looking for that next perfect stretch of sand (not that Costa Rica's only trick is the beach, though).
Why Costa Rica?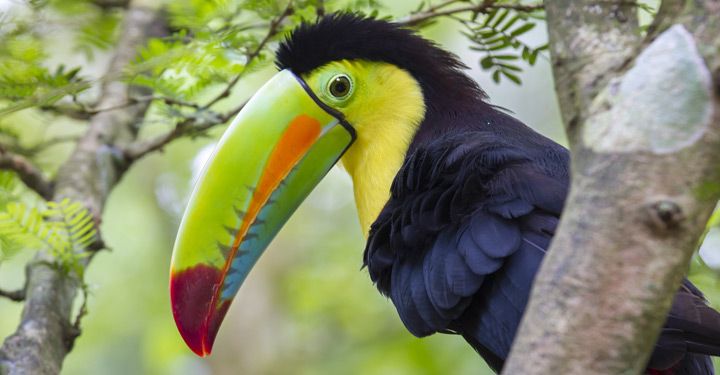 Costa Rica's diverse landscape is undoubtedly one of its biggest draws. The country is almost three-quarters national park land and its lush interior, typified by dense jungle, imposing volcanoes and mysterious cloud forests, is sandwiched perfectly by two long expanses of picturesque coastline: the country has one foot in the wild waters of the Pacific and the other in the tropical depths of the Caribbean.
Wildlife and volcanoes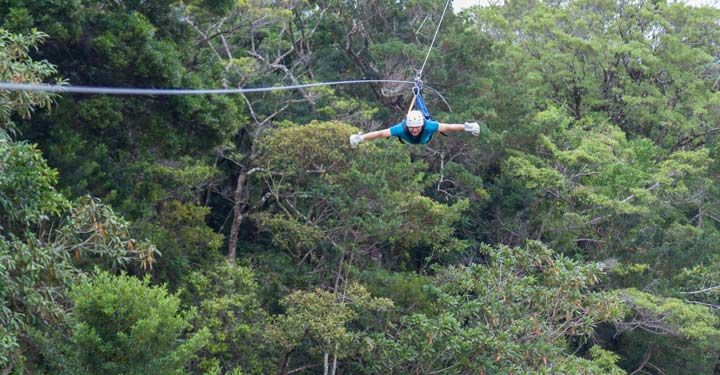 Yes, the beaches are perfect, but it's what lies within Costa Rica that makes it that little bit different. It's the wildlife that makes Costa Rica stand out.
Sustainably-minded eco-lodges are dotted up and down the country. Here, you can come face-to-face with cheeky monkeys, dozy sloths and all manner of brightly-coloured birdlife – 5% of the world's biodiversity can be found here.
The Jaguar Rescue Centre at Puerto Viejo is just one example of how you can witness the country's fauna and make a difference while you do so. The centre rescues and rehabilitates vulnerable animals – everything from jaguars to monkeys and toucans – with the aim of releasing them back into the wild.
Meanwhile, Arenal Volcano, the gigantic active volcano that looms over the country's north west, offers a wide range of activities such as hiking, hanging forest bridges and thermal springs – well, you need to rest those feet somewhere after all that walking!
This part of Costa Rica typifies the sort of adventure activities that make it such a popular place to visit. Besides hiking and surfing, you can try your hand at rafting the Upper Reventazón River (close to Turrialba), zip line through one of Costa Rica's famous rainforest canopies or go diving off the coast of Isla Del Coco ­– and that's not even the half of it.
Life's a beach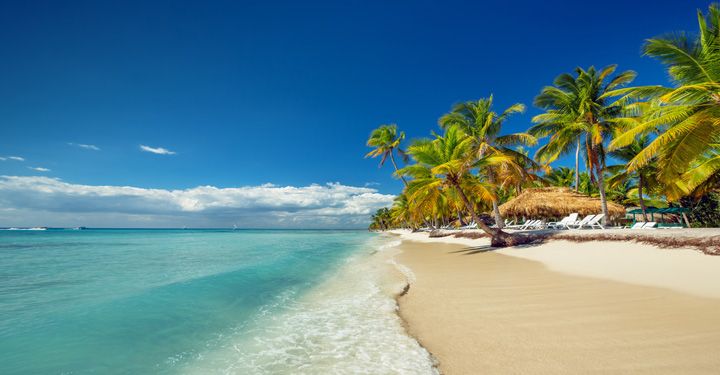 Of course, if you're a bonafide beach bum then Costa Rica ticks all the boxes, too.
On Costa Rica's east, the province of Limón stretches out blissfully along Costa Rica's Caribbean shore, and it's here you'll find some of the finest beaches the country has to offer.
Tortuguero has some of the country's most secluded beaches, making it the perfect place for those looking to escape everything and relax.
Meanwhile, surfers looking for the best waves should head to Playa Cocles at the very bottom of Limón where the Salsa Brava point offers one of the country's best surf breaks.
On the Pacific coast, Guanacaste Province is renowned for its incredible beaches. Playa Tamarindo is one of the largest and most popular in the region, while Gulf of Papagayo is home to Costa Rica's best luxury resorts and one of its finest beaches.
There are also secluded, white-sand beaches such as Playa Conchal which take a little more effort to reach, but are more than worth it when you arrive.
Other notable mentions include Manuel Antonio beach and Playa Uvita on the southern part of Costa Rica's Pacific Coast, Sámara in Guanacaste and Puerto Viejo over on the southern part of the Caribbean coast.
When's the best time to go?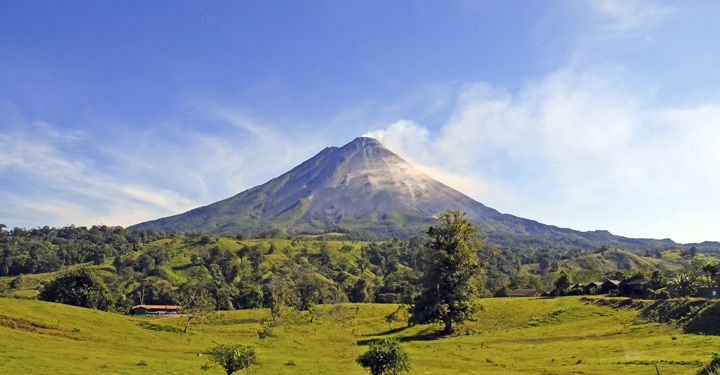 To avoid rainfall almost completely, Costa Rica's high season (between the end of November and April) is the best time to go. However, that doesn't mean that you can't visit the country the rest of the year as well – you'll just need to need to pack your mac for the rainy showers that come with the months May to September (low season).
The rains are at their heaviest in September and October, which can make rural roads basically impassable. But, as even the blackest cloud has a silver lining, storms also create the best surfing conditions due to Pacific swells – and as an added bonus for surfers, accommodation prices hit rock bottom.
Know before you go
You can spend two currencies in Costa Rica: the colon (or colones) and US dollars. Both are accepted, but as a rule it's best to pay for items priced in colones with colones and vice versa.
Large hotels and tour operators are likely to quote and charge in dollars while smaller, locally-run services such as taxis and restaurants will use the colon.
During peak season, Costa Rica can get very busy as it coincides with the North American winter. To keep costs down and avoid crowds, consider travelling in the low season or book well in advance for holidays between November and April.
As a British national, you don't need a visa before you travel to Costa Rica, you will be issued with a tourist visa on arrival. Find out more here. Your passport should have at least one day's validity left from the day you are leaving.
Have a comment or question about this article? You can contact us on Twitter or Facebook.
Sign up. Be inspired. Travel.
Subscribe now for hand-picked holiday deals, inspiration and the latest travel tips, straight to your inbox.