January 22, 2019
By Lottie Gross
The Spanish capital is a brilliant city break no matter when you choose to go. With its world-class art museums, elegant boulevards and an enormous public park – not to mention the seemingly infinite number of excellent tapas joints – it's a truly brilliant long-weekend escape.
But 2019 has some significant anniversaries and seriously exciting events in store, so here's why this year is the best time to visit Madrid.

Because it's still an affordable break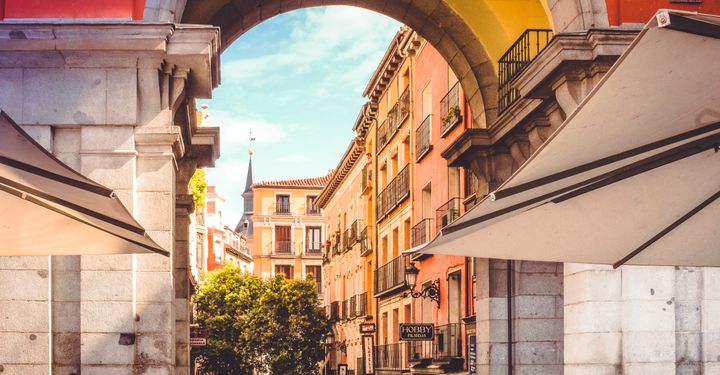 But before we get into all that, there's one big reason to visit Madrid this year: It's easier on the bank balance than a lot of Europe's other big capitals. That's right, in Madrid a beer will cost you half of what you'd pay in Paris and 40% less than in Rome*.
In fact, Madrid is still one of the most affordable cities in western Europe, despite its capital status and the state pound against the Euro. Plus, it's cheap to get there – flights go for as little as £30 – and you can get by here on just €20 a day if you have to, as many of the top attractions are free.
Sundays are for strolling through the chaos of El Rastro flea market before picking up a bocadillo de calamares (calamari sandwich) for just €4 at one of the many nearby bars (a caña – small beer – can be as cheap as €1.50 here too).
It's free to stroll in the vast Retiro park, and the Prado offers free entry between 6pm and 8pm on Saturdays and 5pm til 7pm Sundays. Come evening, enjoy a glass of rioja for as little as €2.50 in tapas bars like La Ardosa alongside some of the classic Spanish snacks.
The city is celebrating 200 years of amazing art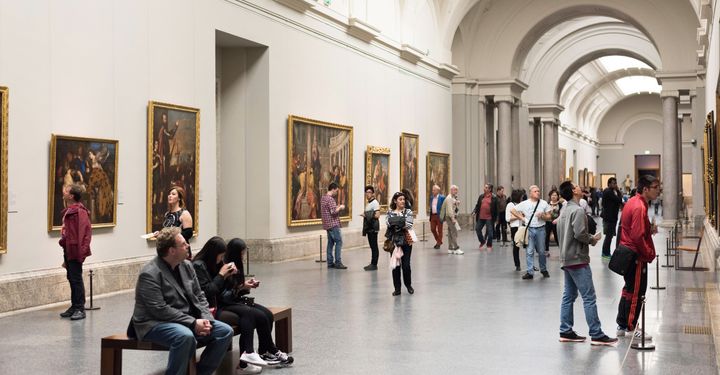 Not just Madrid's, but Spain's most prestigious museum, El Museo del Prado, will celebrate its 200th anniversary in 2019, putting on all manner of events and exhibitions. From drawings by Goya to an exhibition all about gods in art, some of the world's most prominent artists will be on display alongside the vast and varied permanent exhibitions.
It's not just about paintings and sculpture though – the Prado is bringing together the National Classical Theatre Company, the National Orchestra of Spain and the National Dance Company to put on special performance art through the first half of the year too, so the bicentenary celebrations will be one big culture fest for all tastes.
Don't miss the museum's most intriguing painting: The Garden of Earthly Delights by Hieronymus Bosch is a bizarre but brilliant spectacle. You'll know where it is when you find the small crowd of people craning their necks to examine the surreal details.
The Madrid Metro celebrates 100 years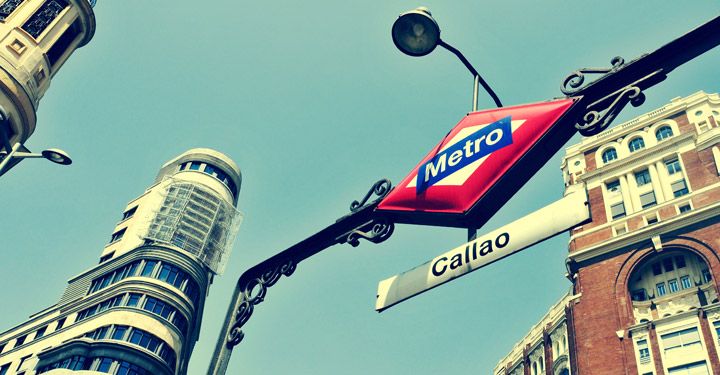 Opened in 1919 with just one line that ran 3.5 kilometres between Puerta del Sol and Cuatro Caminos, the Madrid Metro now transports 2.3 million passengers daily – including hundreds of tourists eager to get between the city's star sights.
To celebrate its centenary year in 2019, the Metro is putting on a number of exciting exhibitions and events. You can travel back in time at Chamartín Station, where some of the original trains will be on display, and historic photographs charting the system's history will be shown at stations along Line 1 between Sol and Cuartro Caminos.
For sporty types, don't miss an opportunity to run the original Line 1 route – on the 3 February 2019 a five kilometre race will take place above ground where the first north-to-south line operated.
The food is scene is also better than ever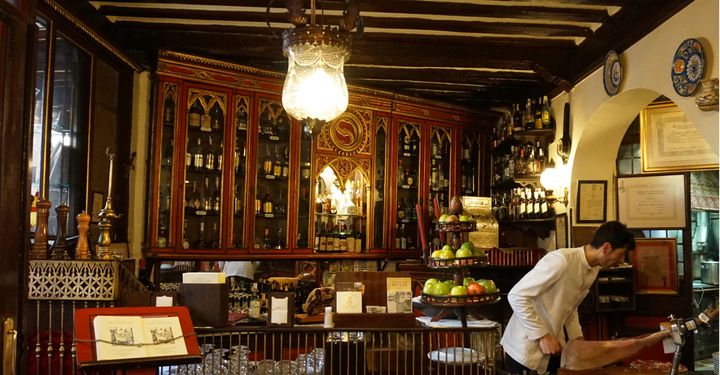 It's unsurprising that Spain's capital is a gastronomic centre. Tapas lovers head to the La Latina and Malasaña neighbourhoods to nibble on manchego and tortilla, and those wanting to bring a little Spanish flavour home with them beeline for Mercado de San Miguel. Historians book ahead to eat at Botín, the city's oldest restaurant where royals and famous writers have been among the esteemed patrons (the wood-oven roasted pig is the only thing to order here).
But among the stalwarts of the Madrid food scene are some exciting developments: Corral de la Moreria, a flamenco venue serving high-end food, was among one of the restaurants to receive its first Michelin star this year. This gives the city a total count of 21 Michelin-starred establishments (the only place with three being DiverXO), meaning there are plenty of options – both expensive and affordable – for truly exceptional dining.
Madrid's Gastrofestival is also celebrating a birthday this year – its tenth edition will see an even bigger and better fiesta of food at over 400 of the city's best establishments.
A major football match will be held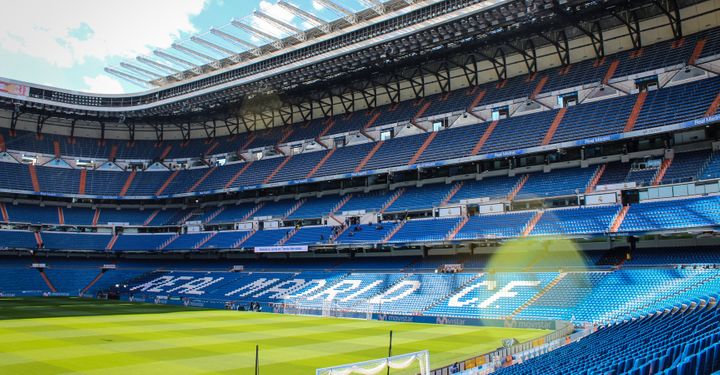 In summer 2019 football fans will descend on the Spanish capital for one of the biggest finals of the season: the UEFA Champions League. Taking place in the Wanda Metropolitano stadium on 1 June, there'll be space for over 40,000 spectators to cheer on the top teams in the league.
Whether Real Madrid make the final or not, and even if you're not an avid fan of the sport, it's bound to be a thrilling time to visit the city – this football-mad country knows how to party on match day.
The city's top shopping street has had a makeover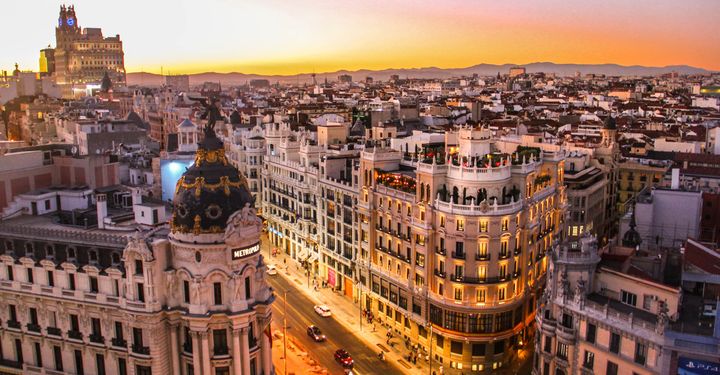 Madrid's answer to Oxford Street, Gran Vía has been under noisy renovation for a while. But finally in 2019 the works will be finished and shoppers will be able to enjoy the wider pavements and new greenery that has been installed to make retail therapy in the capital a far better experience.
You'll find all the big stores here – from Adidas to Primark – as well as a few theatres and some of the city's best hotels. If you're not a shopaholic, you'll at least appreciate the elegant 20th century revival architecture that lines this buzzing thoroughfare.
The hotel scene is better than ever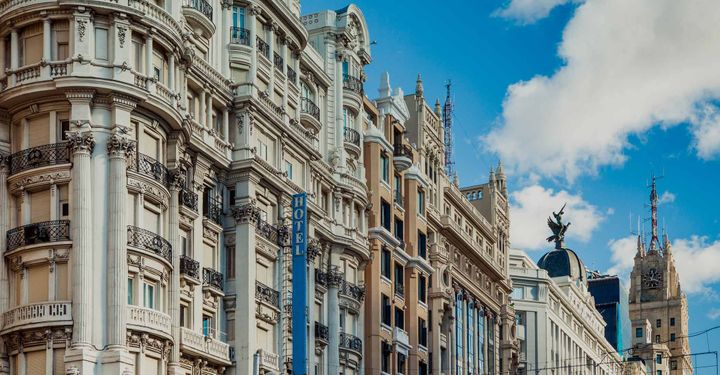 New hotels in Madrid are popping up all the time, and as competition is getting harder, rates are getting lower. One of 2019's key openings is a new luxury brand, BLESS Collection, which is launching its first property in January in the Salamanca neighbourhood.
With interiors by renowned Spanish designer, Lázaro Rosa-Violan (the brains behind the equally beautiful Only YOU Hotels), it's set to be an elegant addition to the Madrid hotel scene with a handful of fun amenities, including a bowling alley and a rooftop pool.
A Madrid institution and possibly the city's finest hotel, The Ritz is expected to reopen in late 2019 after a €99 million renovation. With its royal roots – it was founded by King Alfonso VIII in 1908 – and the addition of a glass roof in its centre and a basement spa, it's set to be the most exciting hotel opening of the year (and it should be welcoming guests just in time for a little Christmas shopping break).
*Figures taken from Numbeo.
All prices in this article were accurate at time of writing and are subject to change

Have a comment or question about this article? You can contact us on Twitter or Facebook.