February 19, 2019
The Sri Lankan civil war ended just 10 years ago – on May 18, 2009. Just one decade after violence tore this beautiful island apart, more travellers are booking Sri Lanka holidays than ever before.
In 2009, fewer than 500,000 travellers visited the country, but this figure jumped to an all-time high in 2018, when 2.1 million travellers made a beeline for this tropical paradise. Here are eight reasons to follow their lead...

It's easier than ever to get around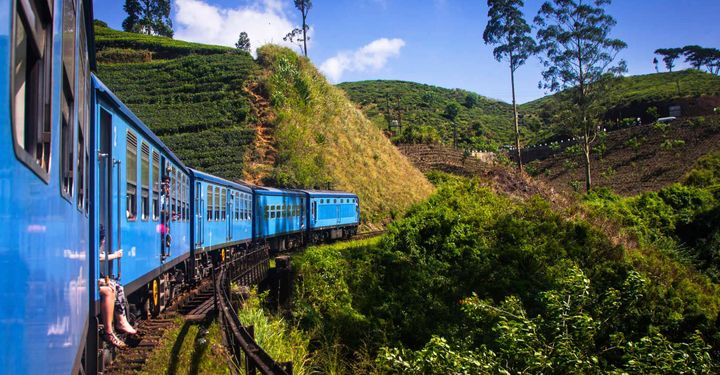 Getting around Sri Lanka has become significantly easier in recent years, thanks to major improvements to the road. New motorways include the smooth ribbon of tarmac which leads to the beautiful southern town of Matara.
There are much better internal flight connections too; you can now get from Colombo, the capital, to the historical coastal city of Batticaloa, on the opposite side of the island, in just 45 minutes.
Of course, the best way to travel the country is by rail. The island's network has seen a lot of improvements, too, over the last few years, making these breath-taking journeys even easier to embark on.

Discover crowd-free beaches on the east coast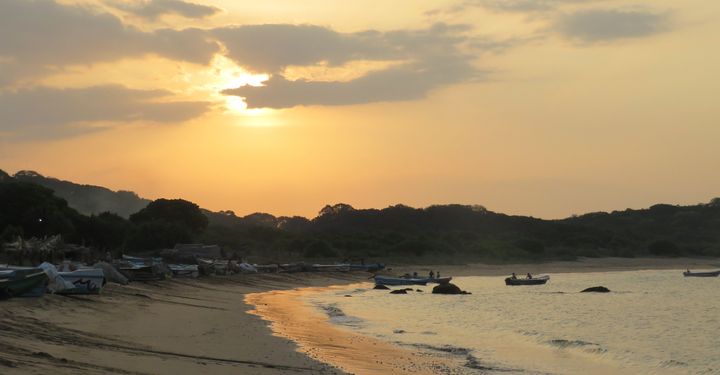 Bear with us here. The east coast has obviously always existed, but it has become much more accessible in the past few years, and some of Sri Lanka's best beach hotels can now be found here, although it rarely gets crowded.
Its popularity is relatively recent – the east coast was particularly badly affected by both the civil war and the 2004 tsunami. When Sri Lanka started topping travellers' hit lists a few years ago, this side of the island was still in recovery mode, but today, new hotels are popping up everywhere.
This includes the stretch of coastline near the north-eastern coastal city of Trincomalee (you'll find some of Sri Lanka's best beaches here), and Kuchchaveli, with its palm-fringed bays. Best of all, because the east coast gets much fewer visitors than the south, it's highly like you'll have the sand entirely to yourself.
It has an incredible tea legacy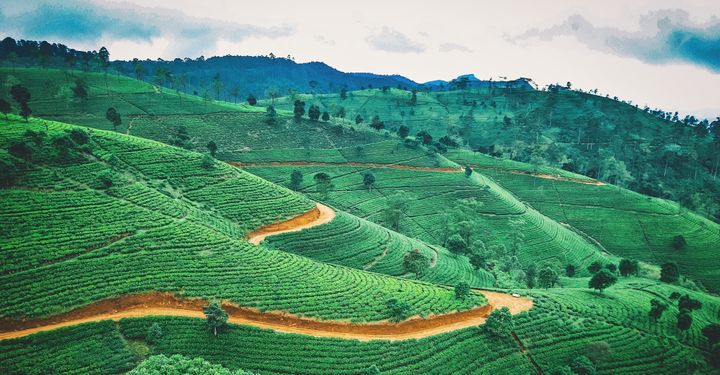 Sri Lanka (known as Ceylon until 1972) has always been famous for its tea, but in recent years, the country has been going out of its way to capitalise on its links with the world's favourite caffeine fix. Take the recently-opened Ceylon Tea Trails, Relais et Chateaux's first property in the country.
Already regarded as one of Sri Lanka's best hotels, you can book a night here and stay in one of five historic tea planter residences. Plus, you'll be able to sign up for tea master classes with the property's resident tea planter. We also love Goatfell in Nuwara Eliya. You'll find this four-bedroom hotel inside a former tea planter's home.
You'll never go hungry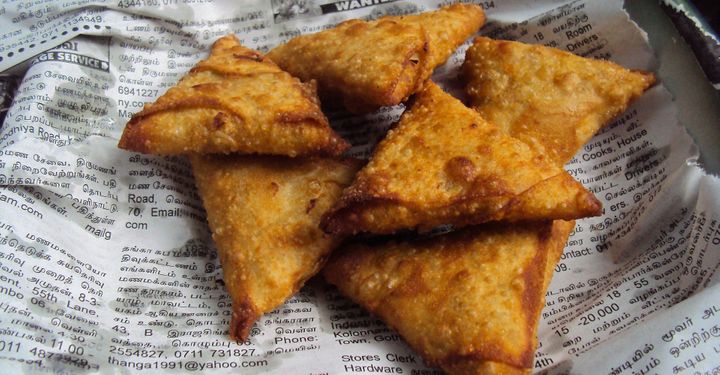 Sri Lanka has some of the world's most delicious street foods (our favourite items include hoppers – flour-based snacks which resemble balls of string and Isso vadei: spicy, prawn-topped lentil cakes).
But it's got a growing number of fine dining options too, whether it's Colombo's Kaema Sutra, known for the chefs' innovative twists on traditional cuisine (think traditional appams served with squid ink infusions), or Hoppa (20 Pedlar St), in the southern coastal city of Galle. Perhaps unsurprisingly, hoppers are the stars of the show here, although the restaurant is also famous for its spicy sambals – fiery sauces made with coconut, chilli pepper and red onion.
The island is home to wonderful wildlife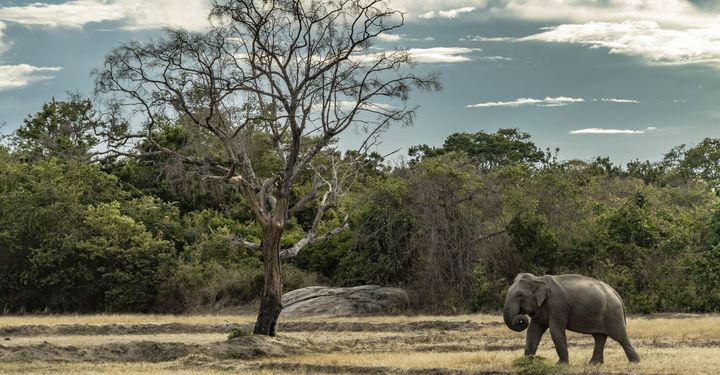 Sri Lanka hasn't always had the best reputation when it comes to animal welfare, but better access to the country's most breathtaking tracts of wilderness means so-called rescue centres are no longer the only option if you're keen to admire the country's most beautiful species.
Wondering where to spot elephants in Sri Lanka? Top of your list should be Kaudulla National Park, which has over 250. For leopards, it's got to be Yala National Park. Visitors can now base themselves at a number of luxurious camps, including the Wild Coast Tented Lodge with its 28 tents and stunning free-form swimming pool.
The diving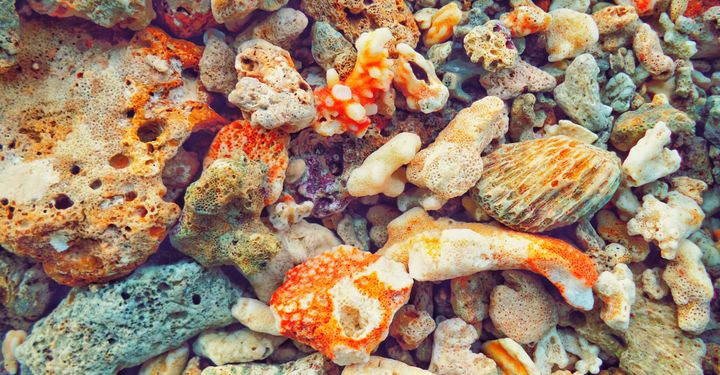 Sri Lanka's coastline was battered by both the civil war and the tsunami, with widespread coral destruction and loss of wildlife habitats. Ten years on, recovery is slow but sure, with newly-created protected areas giving coral reefs their best shot at recovery. And while there's now plenty of marine life, there are (for the moment, at least) far fewer people, making it much less likely your sighting of a shark, ray or turtle will be ruined by an errant selfie stick or a fellow diver.
The best dive sites in Sri Lanka include the east coast's Pigeon Point marine sanctuary, where you'll spot sharks, rays and clown fish as you float above the colourful coral, and Batticaloa, where scuba divers can explore various wrecks, including the rusting hulk of HMS Hermes, a British aircraft carrier.
The hotel scene is booming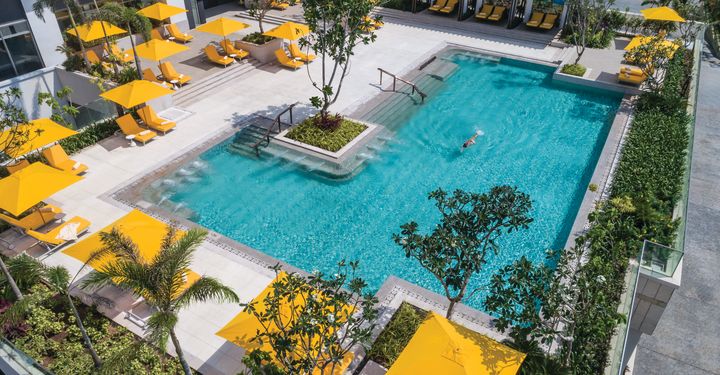 Unsurprisingly, some of the world's best hotel brands are increasingly keen to make the most of the growing number of tourists booking flights to Sri Lanka.
Take Colombo, for example - the city's bustling seafront now boasts a Mövenpick, Shangri-La, Sheraton and Grand Hyatt. However, there are plenty of independent boutique-style properties, too – some of Sri Lanka's best hotels include the super-chic Buckingham Place in Tangalle, near Sri Lanka's southern tip, and JetWing Yala near the entrance of Yala National Park. The latter destination is one of the best places to spot leopards in Sri Lanka.
The flexibility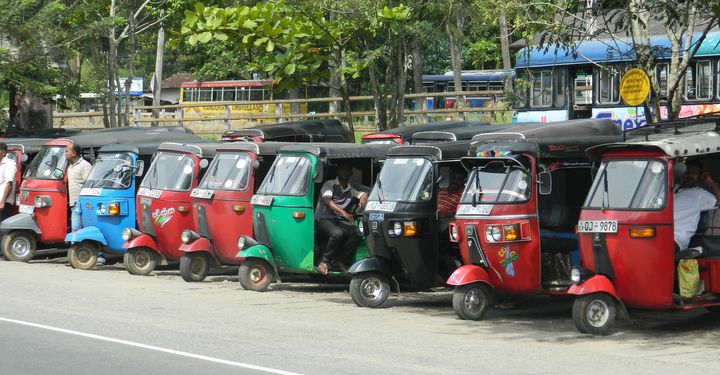 In short, there are now more ways to explore Sri Lanka than ever before, whether you fancy spending a week sailing along its southern coastline on a luxury catamaran, a short stay in an opulent safari camp in Yala National Park or a romantic getaway to a beautiful beach hotel.
As previously mentioned, the growing numbers of tourists booking holidays to Sri Lanka has led to a flurry of new hotels, many of which offer their guests experiences which simply weren't possible before. A better internal infrastructure means it's now easier than ever to combine visits to different parts of the country, including northern areas such as Jaffna, which only recently opened up to tourism following the civil war.

Have a comment or question about this article? You can contact us on Twitter or Facebook.