Why you need to visit Cuba NOW

For years, adventurous American tourists have navigated their way around the US travel ban to get to Cuba's pristine shores, sample its famous rum and absorb its legendary culture.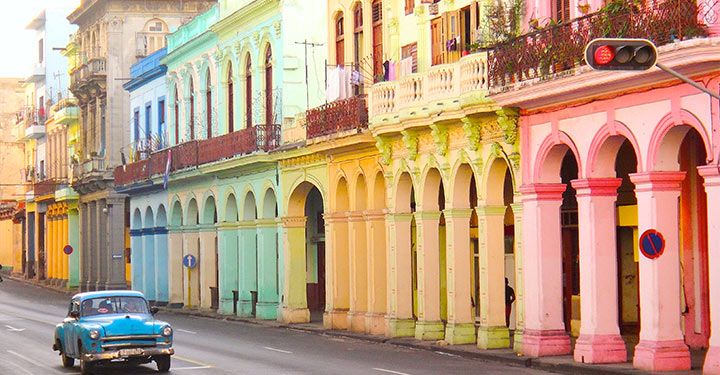 But, since the back end of last year alone, when Barack Obama and Raul Castro began to extend the diplomatic olive branch, US visitor numbers have started to shoot up and many feel the intriguing island nation will soon change forever.
Why go now?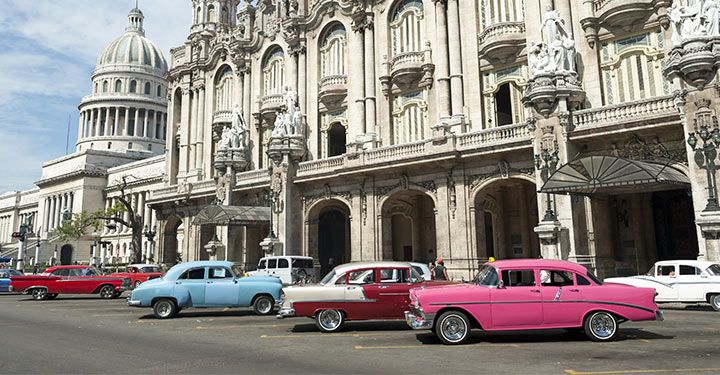 We're not saying that our American cousins are going to arrive in droves and ruin the place – legally, they still aren't allowed to visit Cuba for tourism reasons – but if President Obama is able to end the current embargo, Cuba's relationship with the USA will undoubtedly change forever.
Due to its proximity to the USA, and its mass appeal as a tourist destination, it's pretty sensible to assume a lot more Americans will be heading to Cuba on holiday sooner rather than later.
On top of that, if trade relations begin to ease between the two countries, you can bet that more than a few big name brands will have their eyes cast on the Pearl of the Antilles.
The point is, Cuba's well-documented exclusion from all things American is one of the reasons it's stayed so unique; here is a place where the cities are devoid of mass advertising and where the idea of a Starbucks on every corner is not simply the norm.
Any changes will be slow, indeed some welcomed, but if you want to see Cuba before the doors of tourism open completely to the USA, we suggest you don't hang around.
Why Cuba?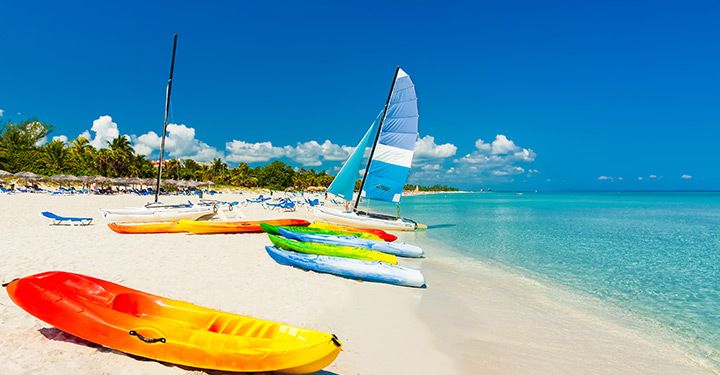 From the lively, culture-packed streets of Havana to the long, sweeping sands of Varadero, Cuba offers a vast range of activities for holidaygoers.
And while Cuba has so many beaches it's almost unfair, it's the country's complicated history and revolutionary past that make it stand out from the other islands of the Caribbean.
The capital Havana is, of course, one of Cuba's highlights. Striking landmarks such as Plaza de la Revolución, Havana Cathedral and the Malecón – an iconic sea drive along the front of the city – line Havana's streets while the split-site Museo Nacional de Bellas Artes boasts one of the most eclectic collections of world art.
And then there's the music. Music is Havana's pulse and at any given time of day you'll find the infectious sounds of jazz, salsa and rumba pulsating through its arteries. Live music dominates the city's nightlife, so you won't have to look very hard to find it.
City and sand aside, Cuba's rural interior is packed full of once in a life-time experiences too. For natural beauty and culture, the Valle de Viñales is one of Cuba's most remarkable settings. Not only can you explore the atmospheric Parque Nacional Viñales' stunning landscape, but you can also witness first-hand how Cuban tobacco farmers harvest the crop and create one of the country's most famous exports: cigars.
If that's not enough, Viñales also offers outdoor activities including horse trekking, hiking and rock climbing. We could go on all day.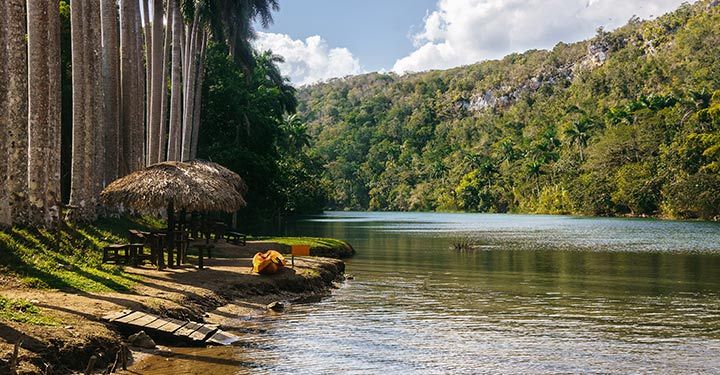 Independent, package or group trip – you decide
Another reason to put Cuba on your travel hit list is that travel there is relatively easy from the UK. There are a number of non-stop flights from UK airports to the Caribbean island and holiday package deals are available as well.
Popular resorts such as Guardalavaca and Cayo Coco are ideal for package beach holidays, while independent travellers can easily fly into Havana and explore Cuba at their own leisure.
If you want to pack a lot in over a short space of time, it's also worth considering an guided tour of the island.
When to visit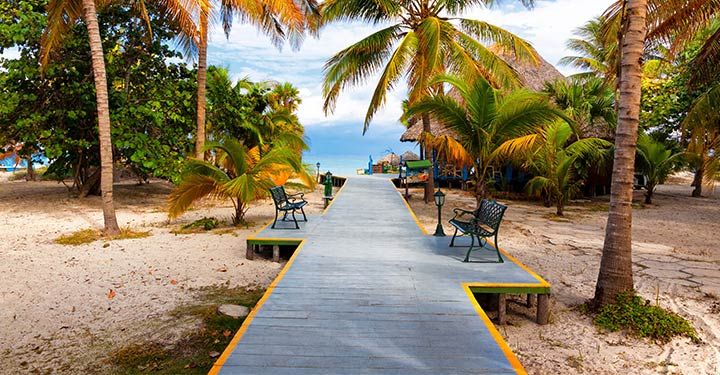 When the weather is cold and miserable at home, Cuba's is hot, sunny and oh-so-reliable. Sounds good, doesn't it?
It's worth bearing in mind, though, that Cuba has an annual hurricane season between June and November, with September and October statistically the most likely to be affected.
Easter, Christmas and January tend to be very busy times, so if you are looking to save on your flights, it might be a good idea to book outside of these peak periods.
What do you need to know before you go?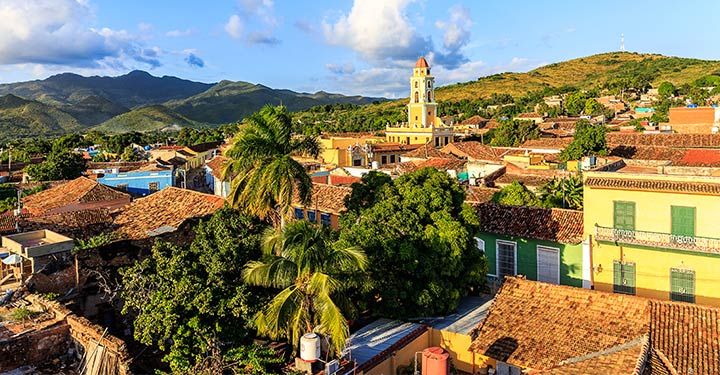 There are two currencies in Cuba: one for tourists and one for Cubans. This sounds complicated, and like Cuba itself, it is – but with a bit of prior planning, you shouldn't run into too many problems.
The tourist currency is called the Cuban Convertible Peso (CUC), while the Cuban locals use the Cuban Peso (CUP) and you'll probably only ever come into contact with the former. It's also worth knowing that you can't get the currency anywhere outside of Cuba; you will have to exchange it on arrival at the airport.
Only ever use official cadeca exchange houses, banks or large hotels to change money, and ask your bank beforehand if your card will work in Cuba (some, especially American linked cards, will not work).
Unsurprisingly, your American Express card will not be accepted in Cuba – even under the current circumstances.
To get into Cuba you will need a tourist card, which is valid for 30 days. Find out more about the entry requirements on the Foreign and Commonwealth Office site.
Have a comment or question about this article? You can contact us on Twitter or Facebook.