10 Beautiful Beaches Which Are Nowhere Near Coastlines
10 beautiful beaches which are nowhere near coastlines

May 22, 2018
Some of the world's most beautiful stretches of sand can be found thousands of miles from the nearest coastline, and the following stunning inland beaches are a case in point.
1. The Dead Sea, Jordan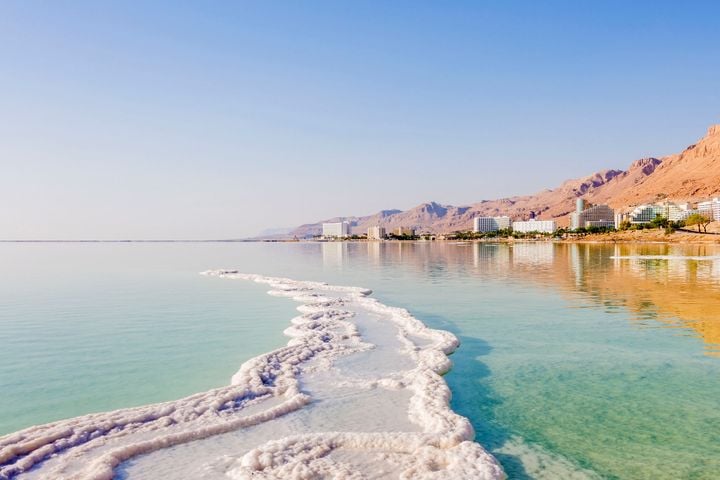 The sand might not be powdery and white (it's more of a golden brown) but the Dead Sea's beaches are the perfect place to unveil that super-sized inflatable flamingo - the lake's high salt content ensures you'll stay buoyant, no matter how much local food you've gorged on. The best beaches can be found on the north-eastern tip, which is also where you'll find a string of luxury hotels, including the Dead Sea Marriott Resort and Spa and the Kempinski Hotel Ishtar Dead Sea.
2. Rummelsburger Bucht, Berlin, Germany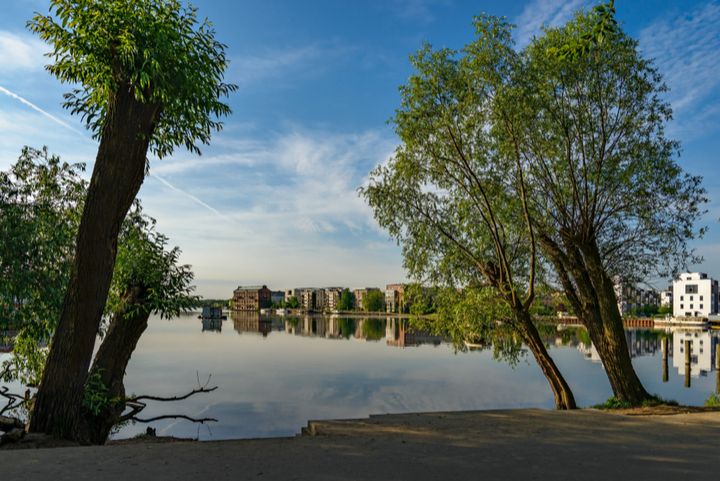 An urban lake with a beautiful sandy shore, visit Rummelsburger Bucht during the summer months and you'd be forgiven for thinking you've been teleported to a Caribbean island. Beach parties? Tick. Beach bars? Tick. Sunbeds? Tick. When hunger strikes, you can hire a barbecue, along with table, chairs, cutlery and charcoal, which means the only thing you need to worry about is the food and drink. Our advice? Remember you're in Germany - ditch the parasol-adorned cocktail and opt for a stein of beer.
3. Liepnitzsee Lake, Germany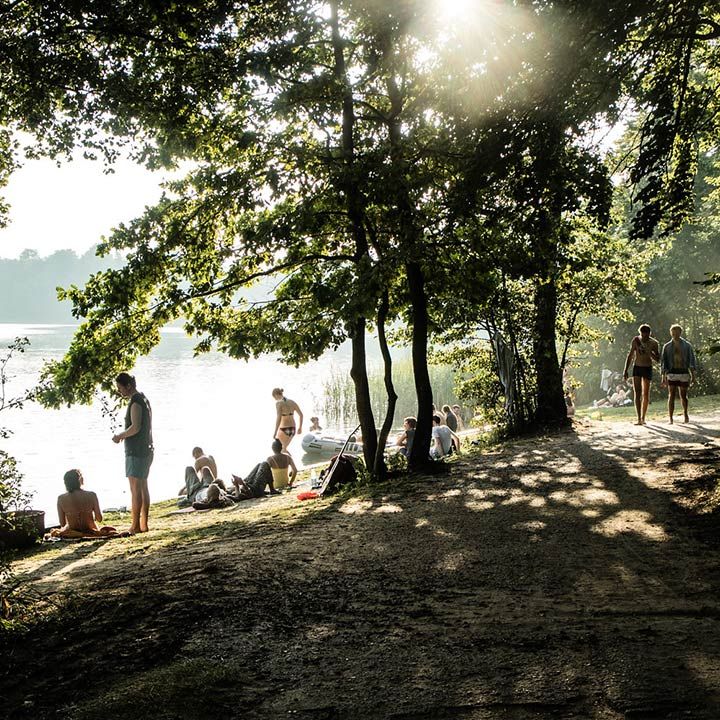 Famous for being one of the cleanest lakes in Germany, the Liepnitzsee's water is crystal clear - underwater visibility extends to a whopping three metres. The lake's beaches attract a diverse crowd, from local teens to families. It's also got an undeniable air of sophistication, a hangover from the days when its shores were a part of Waldsiedlung, a special colony once reserved for Germany's elite.

4. Lake Malawi, Malawi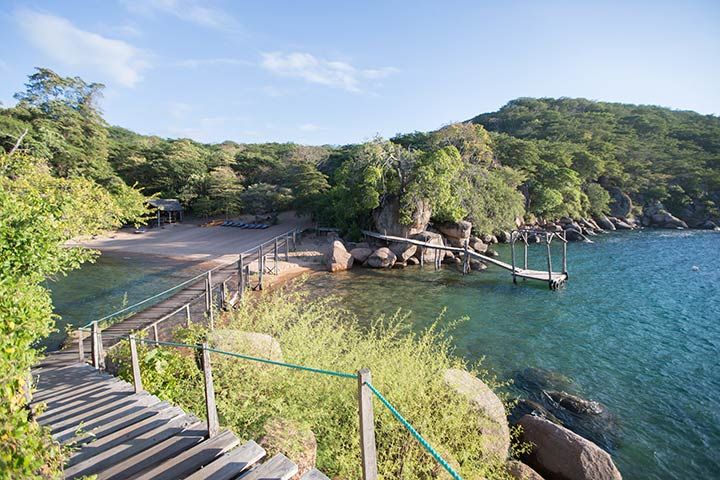 Landlocked Malawi has some of Africa's most beautiful beaches, while its jewel-coloured lake is also a popular diving, kayaking and windsurfing spot. For something a little rugged, lay out your beach towel at Chitimba, a small, papaya tree-fringed beach of golden powder. Traditionalists will love the western shore's Nkhata Bay, with its soft white sand. It's also a departure point for the ferries which run between the mainland and beautiful Chizumulu Island.
5. Plage Jean-Doré, Montréal, Canada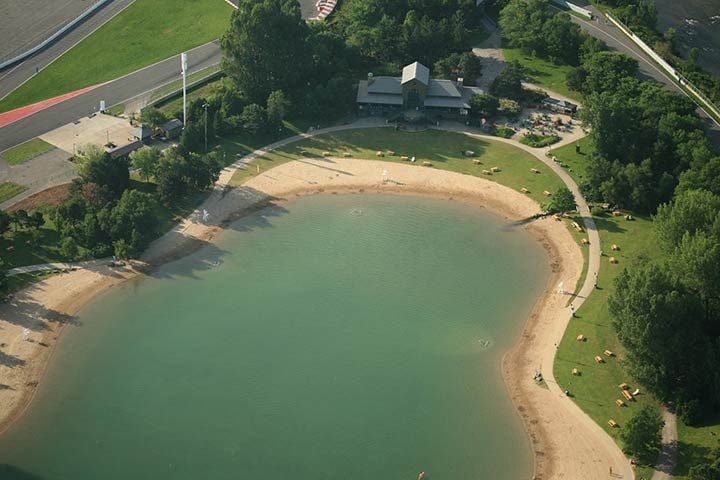 Admittedly, this is probably one beach you'll want to avoid during Montréal's notoriously harsh winters, but in summer, it's one of the city's most popular spots, with a 15,000 square-metre swimming area, several volleyball nets and a floating children's playground. It takes just five minutes to reach it from downtown Montréal.
6. Lake Kivu, Rwanda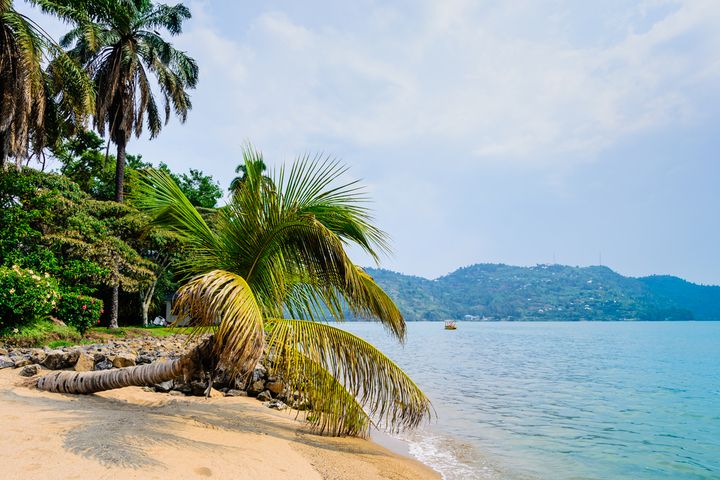 If you're heading to Rwanda to spot gorillas (or for any other reason) the beaches on the Rwanda side of this enormous lake are an essential stop-off. Just a 90-minute drive from the gorilla-filled Volcanoes National Park, its sandy shores are home to several hotels, including the beautiful Lake Kivu Serena Hotel, which has its own private beach. Our top tip? Grab one of the bar's delicious cocktails and enjoy one of Africa's most spectacular sunsets.
7. Praia Fluvial, Alcoutim, Portugal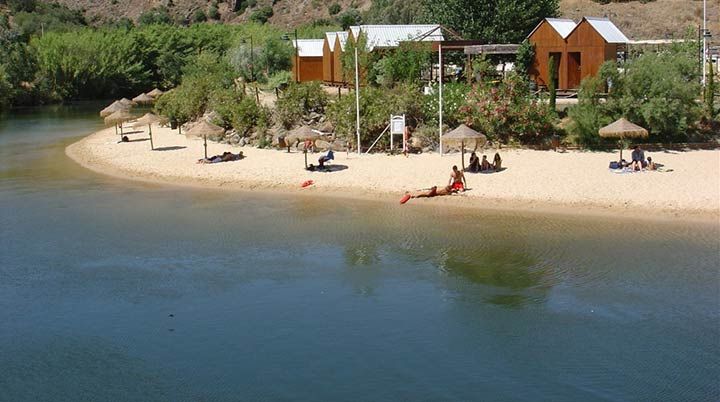 Tired of cookie cutter beaches with the same white sand and identical rows of palm trees? Salvation has arrived in the form of this gorgeous beach, which can be found on the shores of the Ribeira de Cadavais, a river in southern Portugal. It's easily accessible (with ramps and walkways for wheelchair users) and during the summer months, you'll be able to purchase picnic supplies from the cute wooden cabins on the sand.
8. Gombe Beach, Tanzania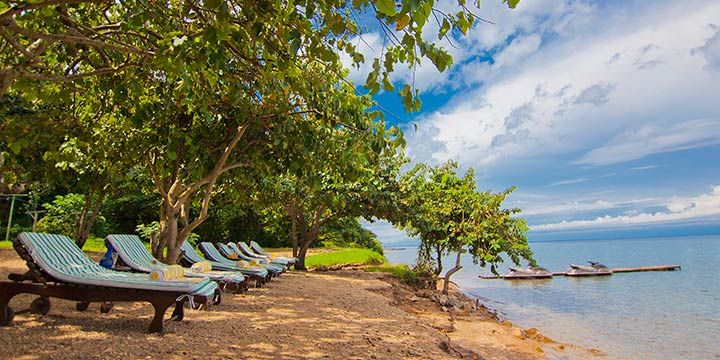 The most beautiful Tanzanian beach isn't on the country's coastline, but on the shores of lake Tanganyika, the second-oldest freshwater lake in the world (the oldest is Lake Baikal in Siberia, if you were wondering). Its beaches of silvery sand come with a breathtaking backdrop of lush forest and mountain ridges, and one of the best can be found at Kungwe Beach Lodge, a secluded retreat where you can sunbathe to a soundtrack of Africa's most vocal birds, such as the malachite kingfisher, purple-crested turaco and red-breasted narina trogon.
9. Tropical Islands, Berlin, Germany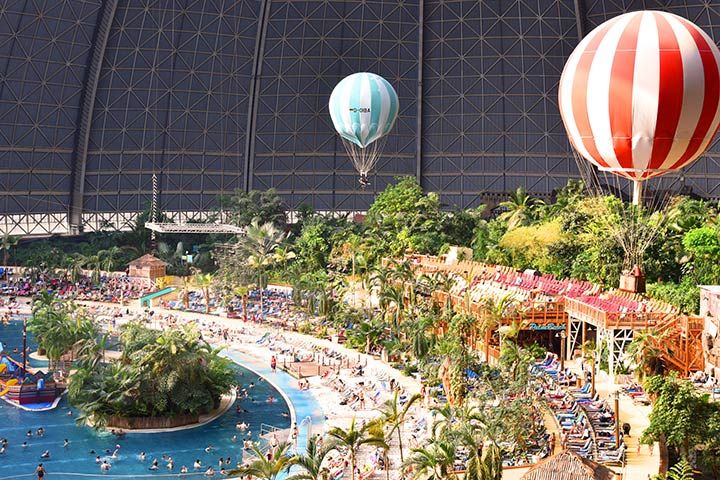 An old aircraft hangar isn't the obvious location for Germany's most beautiful beach, but that's exactly where you'll find it, along with a tropical rainforest, hotel, spa and beachfront restaurants. Adrenaline junkies can whiz down some of Germany's scariest waterslides although there's plenty for those who prefer a slower pace of life, including balloon rides above the sand and walking trails through the clusters of palm trees. And if you can't bring yourself to leave, you can bed down in a beach hut. Who said Germany was boring?
10. Lake Tahoe, Nevada, US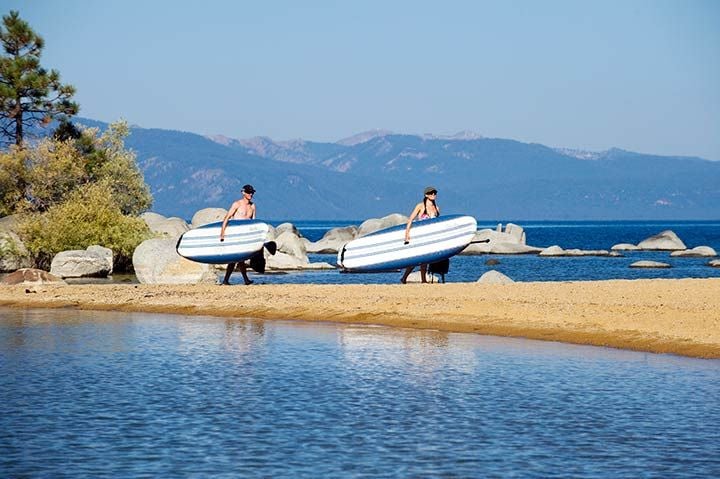 Thought California and Florida had America's best beaches? Think again. The shoreline of this huge freshwater lake has some particularly beautiful places to lay out your beach towel, although Nevada Beach is one of our favourite stretches of sand - and probably one of the few in America to be managed by the US Forest Service. There's a small food concession and a kayak rental store, and on the 4th of July, it transforms into a brilliant vantage point from which to admire Lights on the Lake, one of America's biggest firework displays.
Have a comment or question about this article? You can contact us on Twitter or Facebook.