10 lesser-known archaeological sites

June 8, 2018
Peruvian authorities recently announced that, due to overcrowding, visitors to Machu Picchu will be given allocated time slots. But don't panic – there are plenty of other less crowded archaeological sites which are just as spectacular. Here are some brilliant alternatives to Peru's most famous ruins.

1. Kuélap, Amazonas, Peru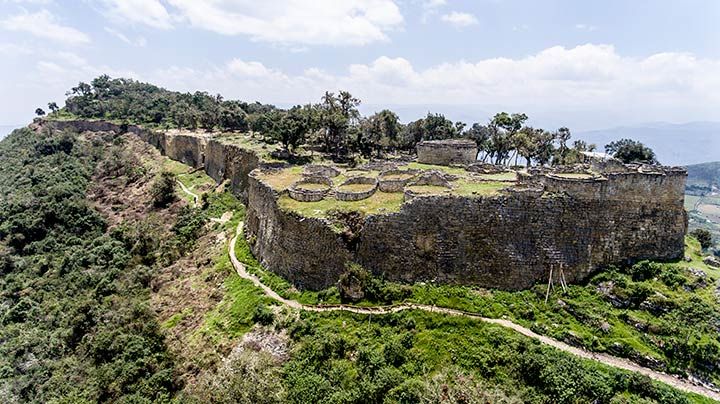 No, these circular outlines aren't the landing site of an army of South American aliens. They're actually the remains of an ancient city built into the side of a limestone mountain in Northern Peru. Despite the fact that Kuélap is regarded as one of the most significant pre-Columbian ruins in South America, it receives just a handful of visitors every year. The bad news? This could quickly change if plans to install a cable car come to fruition. Our advice? Get there before the gondola and book your flights now.
2. Absalon's Castle, Copenhagen, Denmark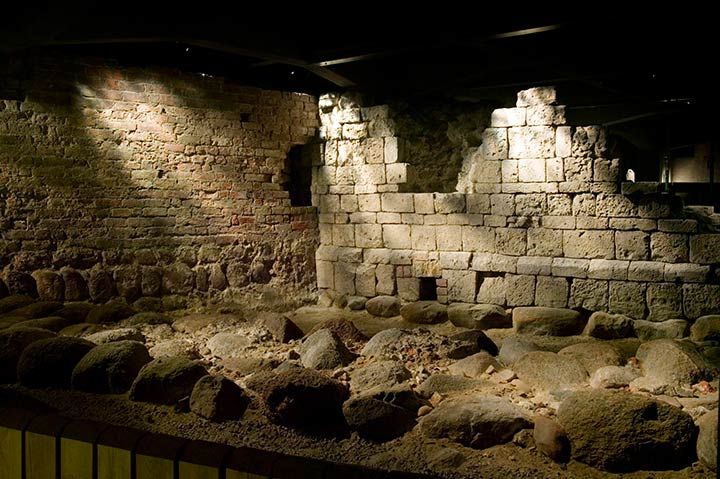 Absalon's Castle is the name of a ruined fortification in Copenhagen. Built in the eleventh century to provide protection from pirates, it was abandoned when it was deemed too small by the incoming king, who built his home, Copenhagen Castle, on top of the old ones. Today, visitors can sign up for guided tours of the remaining sections of the fort, and learn how its first resident, Bishop Absalon, severed the heads of his enemies and placed them on stakes around the perimeter. Lovely.

3. Choquequirao, Santa Teresa, Peru

Machu Picchu's biggest rival can be found at one end of Peru's deserted Apurímac Valley. Archaeologists have only uncovered 30 per cent of the site, which was built in the sixteenth century and is spread across three hilltops. Undertake the three-day trek to the area and you'll find an elaborate network of irrigation channels, the remains of ceremonial halls and a herd of fluffy white llamas tottering amongst the ruins. And if you've still got energy to burn? From Choquequirao, it's a mere nine-day hike to Machu Picchu.
4. Copán, Honduras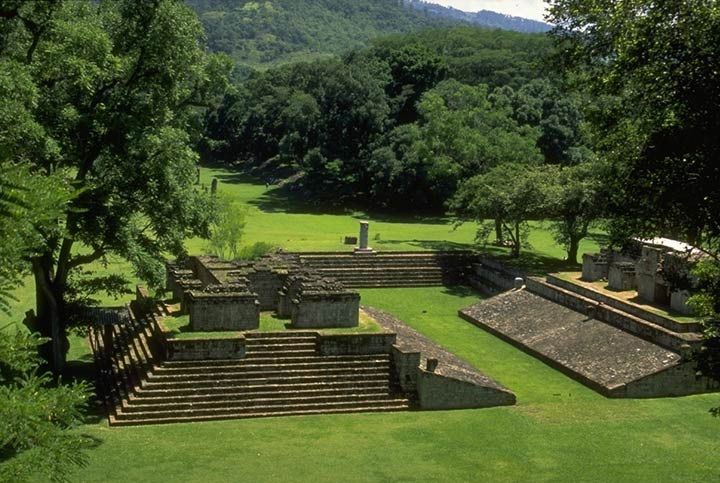 Proof that the Mayans didn't just set up shop in Peru, Copán is the former centre of a Honduran Maya civilisation. The site, which has had UNESCO World Heritage status since 1980, dates back to 1000BCE. It was home to 20,000 people by the ninth century, before being abandoned in the thirteenth. Visit the site and you'll find two large pyramids, stone temples, plazas and a court on which the ancient ball game of tlachtli was played. Don't forget to check out the Hieroglyphic Stairway, where you'll find 1,260 hieroglyphic symbols.
5. Delos, Greece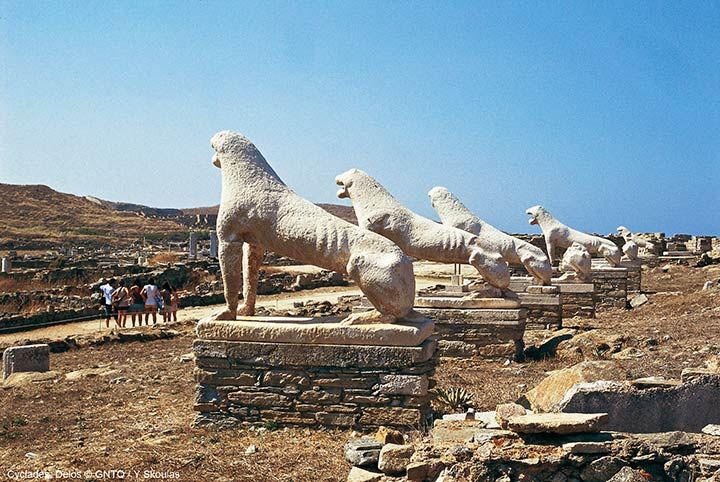 Delos isn't just a Greek island but one of the world's largest archaeological sites. It's packed with antiquities from the Classical and Hellenistic periods and is believed by many to be the birthplace of Apollo. Some of the most striking monuments include the theatre, the Temple of Isis and the Terrace of Lions, where you'll find huge marble versions of these fearsome predators. Head to the Archaeological Museum for the world's largest collection of Greek antiquities, including mosaics, pottery, inscriptions, jewellery and gravestones.
6. Guayabo de Turrialba, Cartago Province, Costa Rica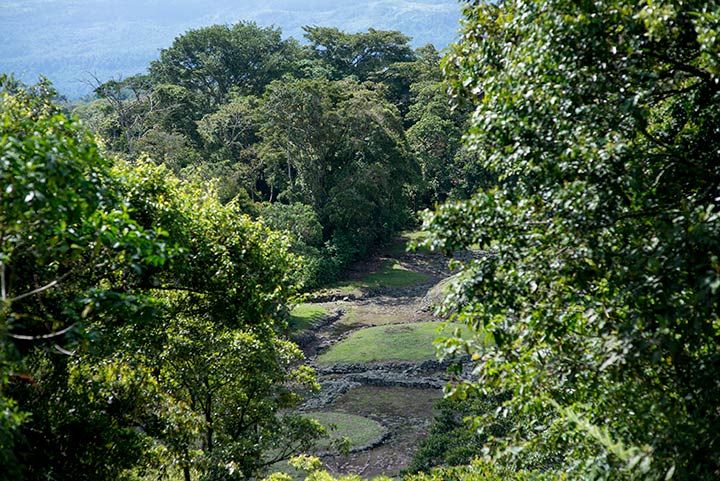 Say hello to Costa Rica's most important archaeological site, perched on the slopes of the Turrialba volcano. 3,000 years ago over 10,000 people lived here, making it the country's largest pre-Columbian ruins. Although the city was abandoned at short notice (historians suspect a plague killed the majority of the population), its infrastructure remains largely intact, with elaborate aqueduct systems and cobblestone pavements.
7. Lalibela's rock-hewn churches, Amhara, Ethiopia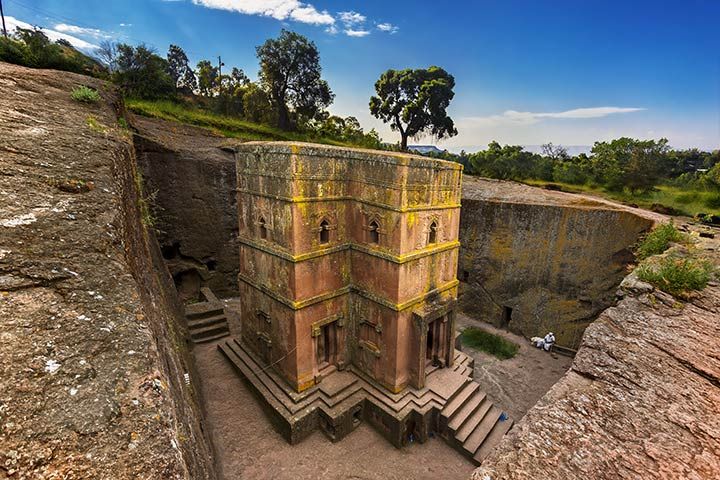 Although they might not have been built with ease of access in mind, these thirteenth century underground churches certainly offered some welcome relief from the hot Ethiopian sun. There are 11 in total, and it's believed their construction was ordered by King Lalibela, who wanted to create what he referred to as a New Jerusalem. The churches weren't actually built, but carved out of rock. And the builders didn't just down tools and head off on a tea break once their creations had taken shape. They added ceremonial passageways, windows, catacombs and even drainage ditches - proof that damp was still a builder's worst nightmare, even in the thirteenth century.
8. Kata Farm, Varnhem, West Sweden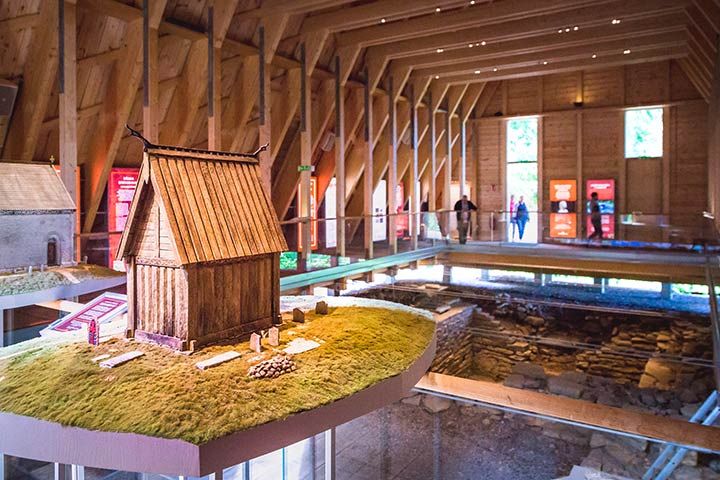 What you're looking at is the ruins of one of Sweden's oldest church, the home of a crypt which is Sweden's oldest preserved room. The items discovered by archaeologists during the church's excavation have changed historians' understanding of their country's past by proving that this part of Sweden became Christian one century before the rest of the country. Visit the site and you'll be able to admire the one thousand-year-old walls and the ornate gravestones, engraved with runes.
9. Poverty Point National Monument, Louisiana, US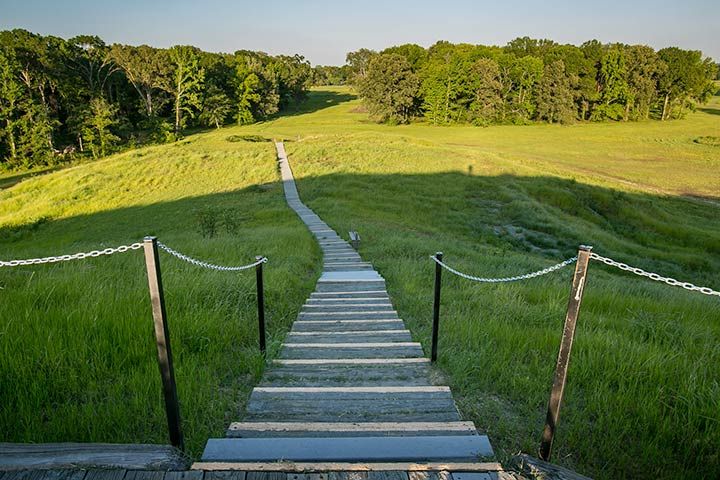 Poverty Point wasn't just the heart of a 3,000-year-old trading network, but a Louisianan labour of love which required an estimated five million hours of manpower. An engineering marvel, the site was used for ceremonial and residential purposes by local hunter-gatherers. And while you'd be forgiven for mistaking the mounds for simple lumps of earth, you'd be wrong: in one of America's most waterlogged regions, locals managed to construct an elaborate system of ridges, mounds and docks to prevent flooding and combat soil erosion.

10. Hickison Petroglyph Recreation Area, Nevada, US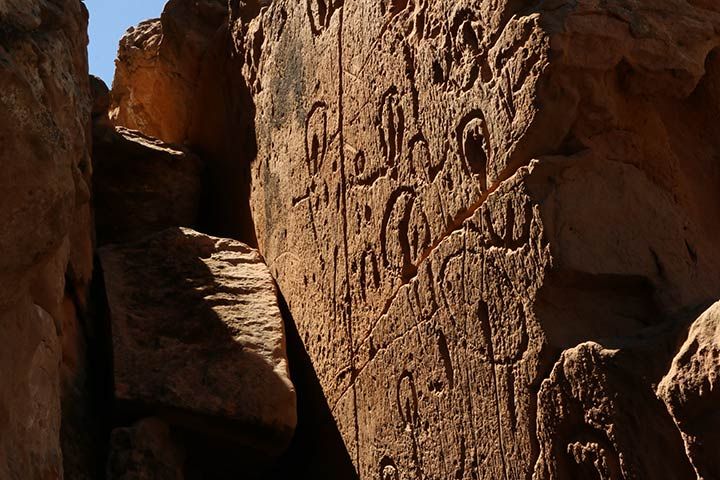 Let's start by clearing something up: the difference between petroglyphs and hieroglyphics. The former are images carved into rocks, while hieroglyphics are an elaborate, picture-based Egyptian writing system. The petroglyphs at this Nevada archaeological site date back 10,000 years and provide historians with proof that the area was once a prehistoric hunting site. A walking trail winds around the site, but the wider Hickison Recreation Area has several campsites, along with toilets and barbecue facilities for those inspired to challenge their inner prehistoric man.
Love a destination with history?
Have a comment or question about this article? You can contact us on Twitter or Facebook.