10 of the best winter wildlife experiences

January 8, 2019
Hibernation is for wimps! This year, why not make the most of the cold weather and sign up for one of these 10 truly spectacular winter wildlife experiences?
1. Drive your own team of sled dogs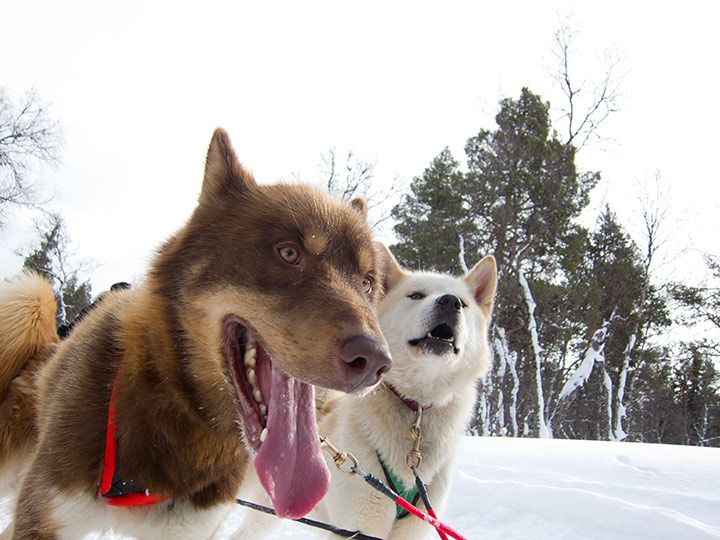 Sitting in a fur-lined sleigh while a team of dogs drags you across the snow is one thing, but this winter, so why not take a turn in the driving seat? A growing number of adventure tour operators are giving novices the opportunity to learn how to drive their very own team of sled dogs.
Fjellborg Arctic Journeys, located just a few metres from Sweden's famous IceHotel, is one example. Sign up for one of its husky adventures and you'll learn how to attach the harnesses and how to communicate with your canines, before embarking on a snowy sled ride across Swedish Lapland.
2. Spot bald eagles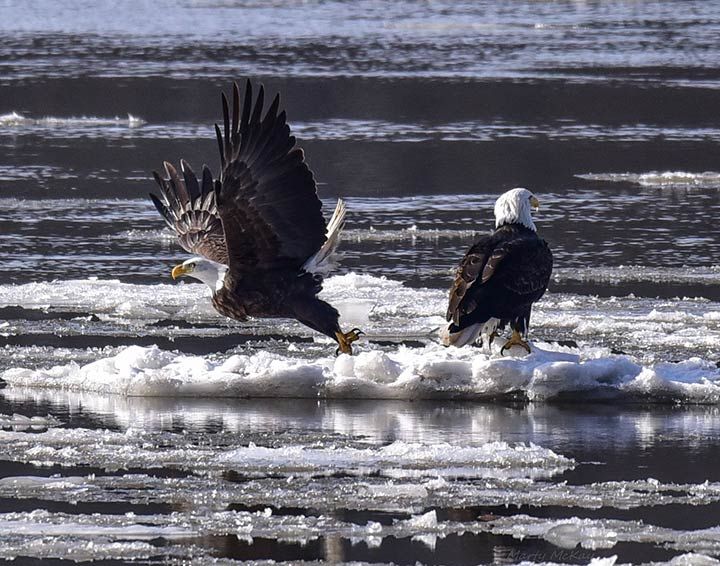 Bald eagles might sound rather boring, but they're actually pretty amazing. For example, did you know that they can swim short distances, or that they build the biggest birds' nests (according to Guinness World Records, the biggest one was 20 feet deep)? And if you're into eagles, Illinois is the place to be – especially in winter, when the birds arrive to devour fish in the state's rivers.
In fact, the only place with more of the winged warriors is Alaska. You can hone your eagle expertise at several events. In the city of Rock Island, a Bald Eagle Days Environmental Fair takes place in January (expect demonstrations and eagle-themed exhibitions), and we also love the Alton-Audubon Eagle Ice Festival, where you can sign up for eagle safaris and take part in eagle-themed ice carving competitions.

3. Track wolves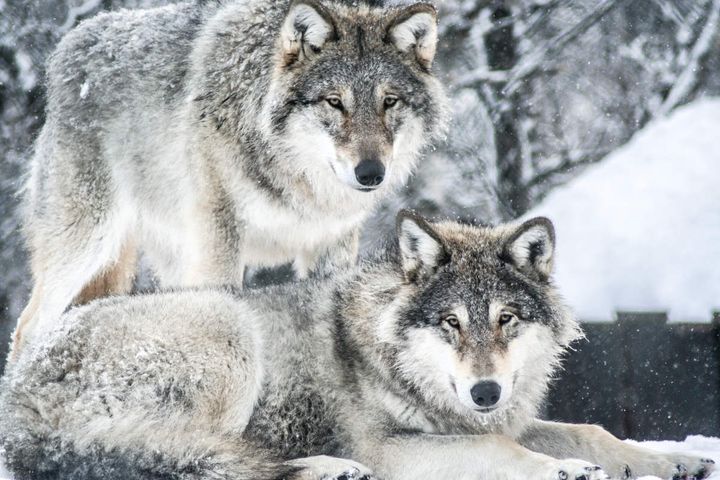 Wolves are the kings of the canine world at the moment. At Minnesota's International Wolf Centre, you can learn how to track them, and in Sweden, you can learn how to howl like one on an overnight camping experience with companies like Wild Sweden.
Slightly less taxing is a visit to Norway's fantastic Wolf Lodge – a cosy chalet smack bang in the middle of a wolf sanctuary. The property's huge windows allow you to admire the creatures from just inches away, and during guided wolf walks you'll get to meet your new neighbours and receive a "wolf kiss." Lovely.
4. Saddle up in Iceland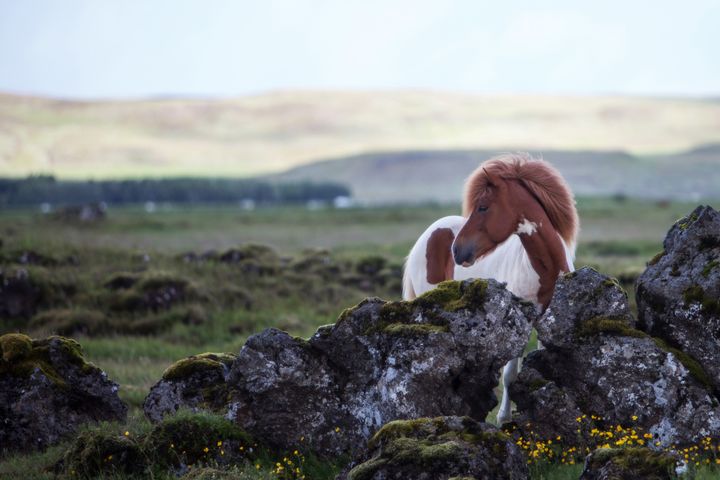 Does the thought of climbing on to the back of an enormous stallion scare you silly? If so, we prescribe a visit to Iceland, where you'll find the world's cutest horses. A brief history lesson: when the first settlers arrived in Iceland from Norway, they brought with them only what they could fit on to a longboat, and this included some seriously small horses.
Saddle up in Iceland offers the widest range of horseback excursions and your trusty (albeit short and stout) steed will be a direct descendant of one of these pint-sized ponies, who love nothing more than a gallop across the country's winter wonderland.
5. Monkey around in Japan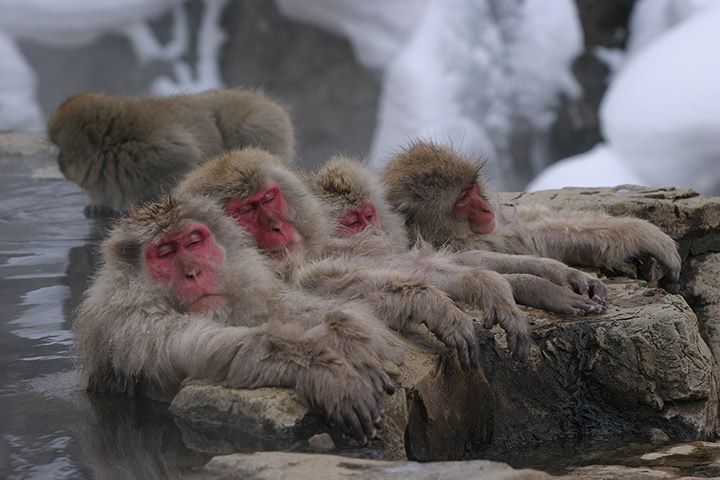 It's not just humans who are partial to a long hot soak in a steaming bath during the winter months. Japan's macaques love nothing more than a swim in a volcanic hot spring, and their favourite is the one at Jigokudani Monkey Park in Yamanouchi. Every day, dozens of these red-faced primates gather to relax in the steaming water. We're especially smitten with the youngest ones, who cling to the edge in the manner of a toddler taking his first dip.
You'll be able to observe the monkeys from just metres away, although perhaps understandably, it's not possible to join them. If you fancy a soak yourself, there are several human-only hot springs nearby. Because as much as we love monkeys, we draw the line at sharing a bath with one.
6. Go ice diving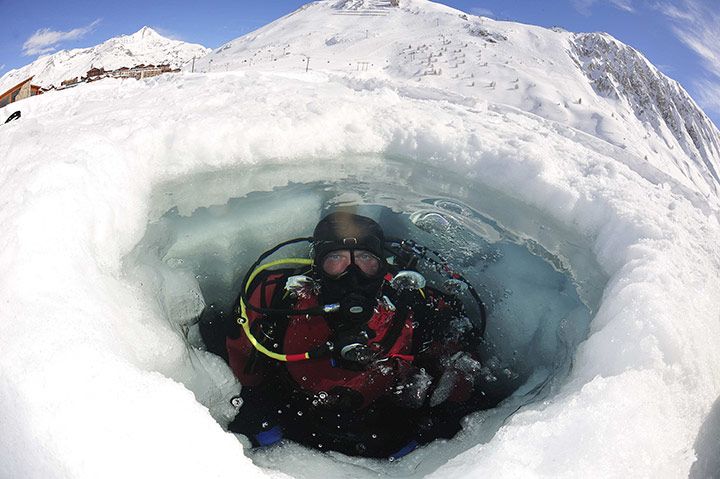 Fancy diving beneath a metre-thick layer of ice? On second thoughts, don't answer that. But believe it or not, ice diving is on track to become one of the world's most popular activities for adrenaline junkies.
Russia and Iceland are popular winter ice diving spots, along with Norway, where ice divers enjoy unbeatable visibility of over 50 metres. And, surprisingly, you won't be alone. Ice divers in Russia's White Sea, for example, can spot wolf fish, arctic sculpin and colourful sea anemones. If you're short on time, the French ski resort of Tignes offers shorter ice diving sessions which are open to unqualified divers
7. Kayak across the Antarctic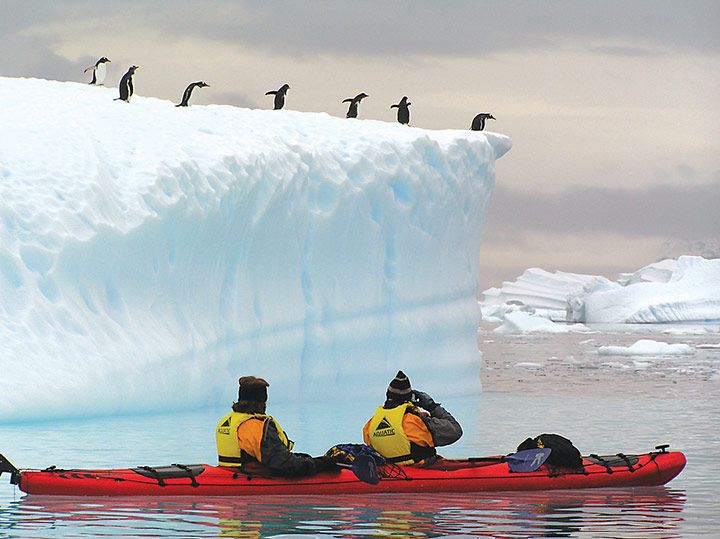 Canoe down the Thames and you might spot a heron or two, if you manage to glide for more than a mile without getting snagged on a discarded length of fishing line. Head to the Antarctic, however, and you'll have penguins, whales and seals for company, and the only obstacles will be ice floes, not discarded beer cans.
Antarctic kayaking trips are now offered by several adventure tour operators, including Explore, who also offer kayaking trips to the Arctic

8. Learn how to shoot wolverines in Finland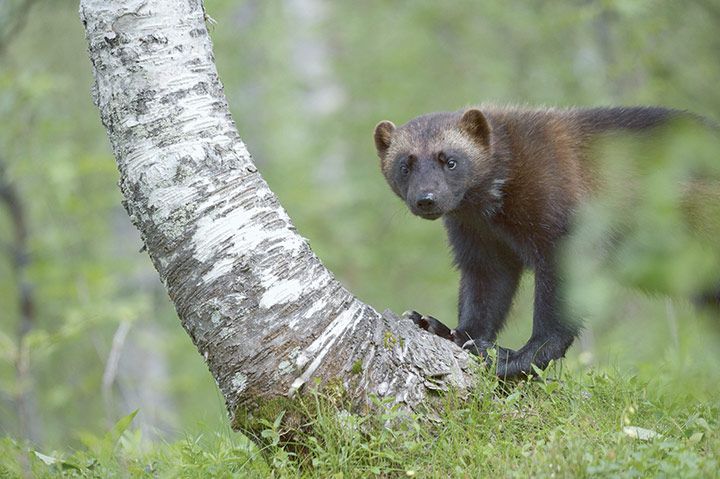 First of all, just to be clear: we're talking about shooting in a photography sense. Finland in winter is one of the most beautiful places on earth, but in the age of social media, it's a sad fact that if you don't come back from your holiday with an Instagrammable photo, you might as well have stayed at home.
However, sign up for one of Wild Brown Bear's wolverine photography courses and you'll learn how to photograph these rare mammals in their natural environment – a remote area of Finland near the Russian border. The courses take place between February and October, although we recommend going in February, when the country's spectacular snowy forests provide a beautiful backdrop.
9. Snorkel with whales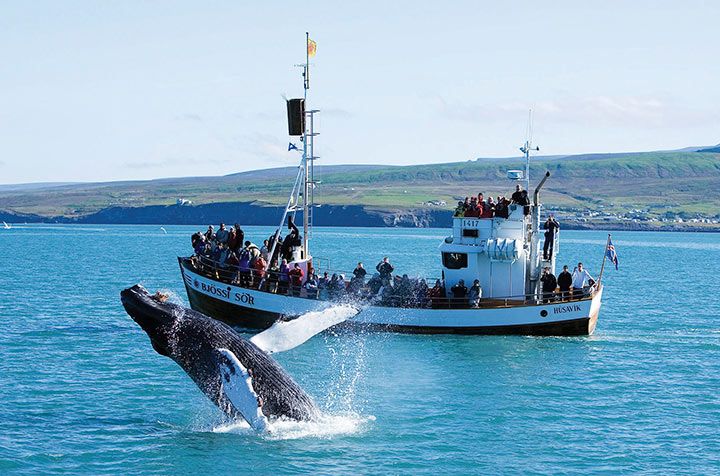 Bored of the Barrier Reef? Let's face it - once you've seen one clownfish, you've seen them all, and warm, turquoise water gets pretty boring after a while. So why not step it up a gear and ditch sea anemones for orcas? Arctic Direct is just one of the tour operators to offer orca snorkelling trips – in this case to Norway and during the winter, so in the evening you'll be able to discuss your orca experience beneath the shimmering northern lights.
Apparently you're also highly likely to spot minke whales and herring, although we're admittedly rather less excited about the latter.

10. Spot polar bears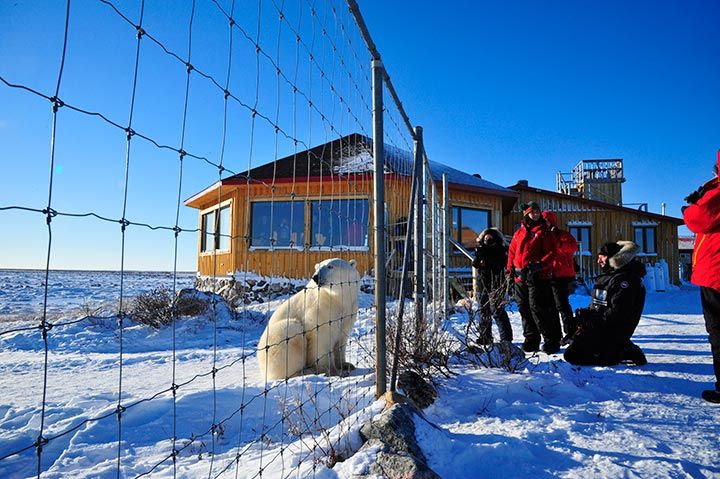 Perhaps unsurprisingly, polar bears are notoriously difficult to spot. To complicate the issue, they're also pretty shy, and sadly, their numbers are dwindling. This is precisely why Churchill Wild's remote Canadian lodges are the perfect base for anyone keen to spot one.
Leave without spotting a bear and we'd strongly advise an urgent appointment with your optician. This region is home to the world's largest polar bear population, and the entire hotel is surrounded by perimeter fencing, allowing you to admire the bears close up. If you're feeling brave, you can even sign up for polar bear walking safaris.

Have a comment or question about this article? You can contact us on Twitter or Facebook.