10 short-haul adventures to sign up for in 2018

August 9, 2018
Love an extreme adventure? Here are ten challenges to sign up for this year.
Learn how to food forage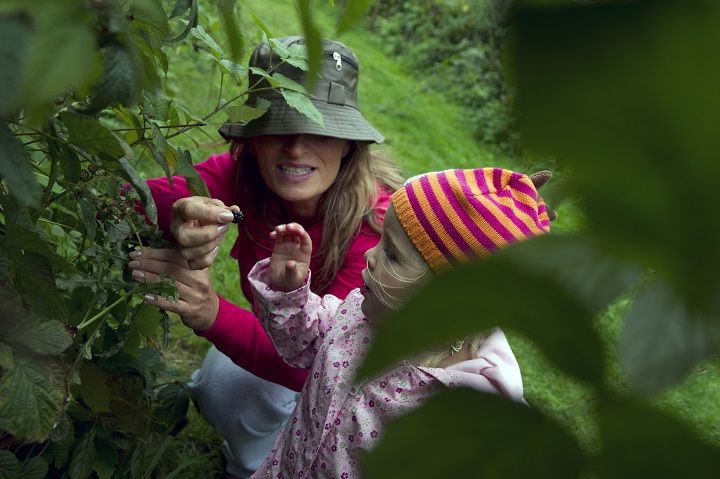 This year, why not channel your inner caveman or woman and learn how to forage for your own food?
Food foraging is becoming increasingly popular, and we can see why - you'll develop a new appreciation for nature's bounty while learning how to live off the land, without having to spend the night in a cave or kill your dinner with your bare hands.
Short courses are offered by several organisations, including the National Trust and Wild Food UK.
Swim across a Montenegro fjord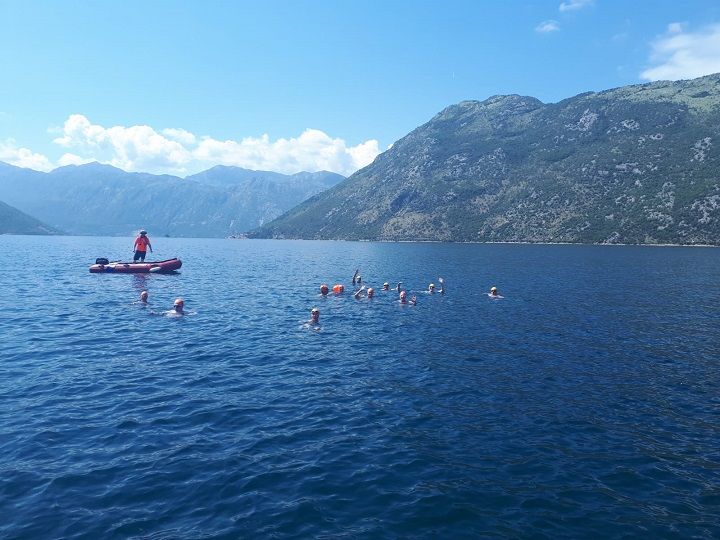 Open water swimming has taken off in recent years, and we can appreciate the advantages - no whiff of chlorine, and the opportunity to practice your front crawl without vying for space with inflatable flamingos.
In recent years, Montenegro's coastline emerged as a paradise for open water swimmers, thanks to the fact that it's possible to swim in four types of open water (fjords, lakes, rivers and the sea) within the space of a few hours. One of the most popular spots is Lake Skadar, where you can swim from one lakeside monastery to another. Excursions are offered by a number of different specialists, including SwimTrek and Strel.
Hug a wolf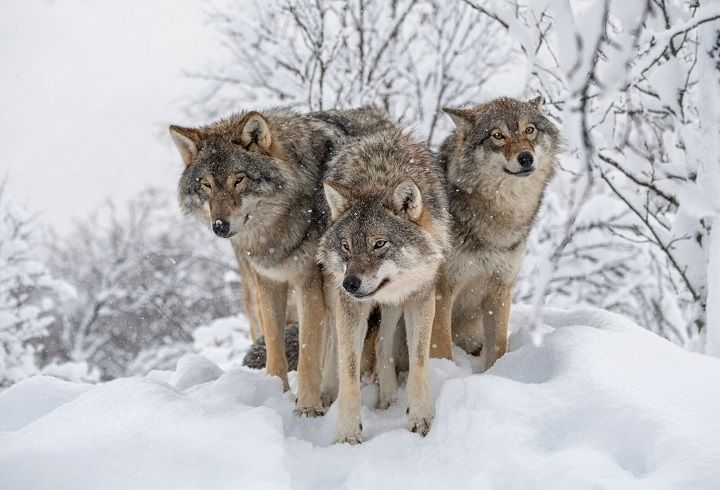 Visit Norway's Wolf Lodge and you'll have the opportunity to meet the world's coolest canines in their natural environment. The wolves in question live in a remote part of Norway known as Narvik, deep inside the Arctic Circle.
Visitors to the centre, which includes self-catering accommodation, can sign up for guided walks with a wolf whisperer before meeting the fearsome predators. There are various rules - eye contact is best avoided, as are sudden movements - but the wolves, although wild, are accustomed to humans and will regularly bestow so-called "wolf kisses" on visitors.
Climb Scafell Pike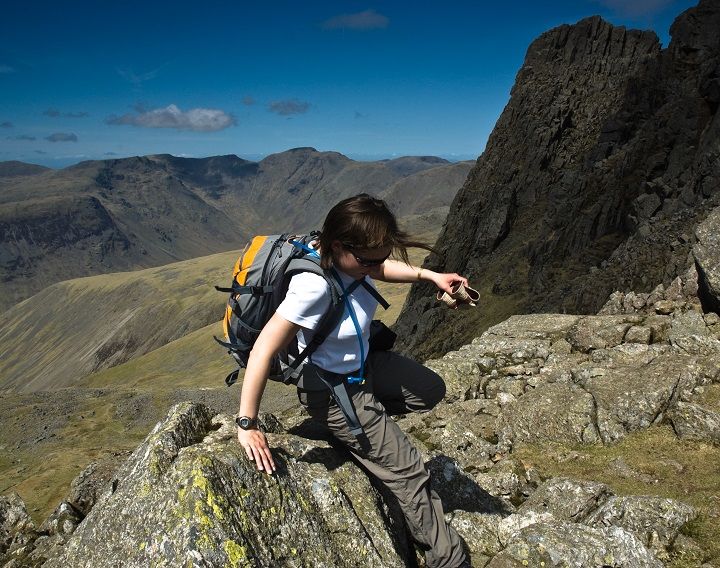 Climbing Everest takes huge amounts of time and effort - those who summit the world's tallest mountain will spend over £20,000 doing so. Our advice? Climb England's highest mountain, instead.
Scafell Pike's height (978 metres) means you don't have to be an accomplished mountaineer, although it's definitely one of the country's toughest hikes, so you'll still feel a huge sense of accomplishment when you reach the top: you just won't have to scale house-sized chunks of ice or clamber over crevasses to do so.
The most popular routes to the summit are from nearby Wasdale, Eskdale and Langdale, and you should allow at least six hours for the entire trek, best undertaken in summer or autumn.
Tackle an Italian Via Ferrata route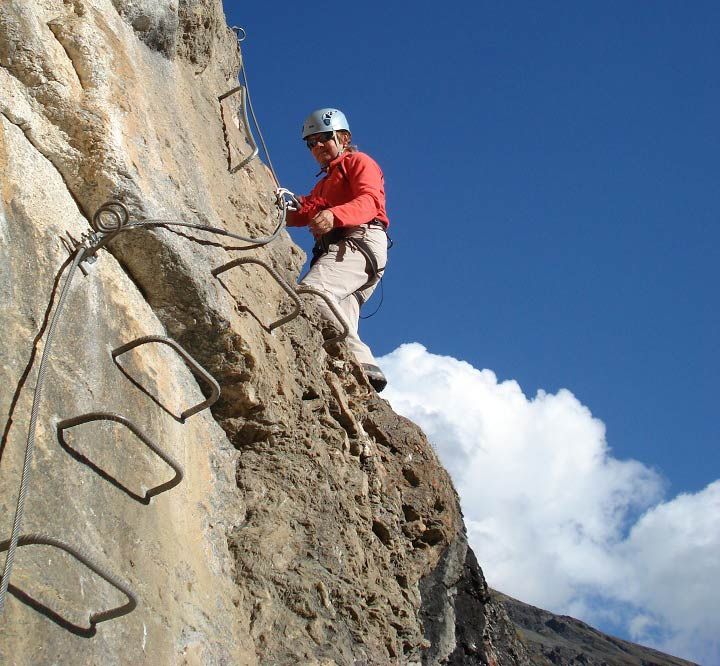 Via Ferrata (meaning "iron path") routes are popping up all over the place, but some of the best can be found in the country which invented this sport, which involves navigating mountainous routes of varying difficulty while attached to a cable secured to the mountainside.
The ones in the Italian Dolomites, built by soldiers during WWI, are for advanced climbers only, while the one in the ski resort of Valais, Switzerland can be found on the Alps' largest glacier and has the best views.
Beginners looking to start off with something closer to home should head to Honister in the Lake District, where the family-friendly Via Ferrata course includes a fun cargo net crossing.
Fly down the St. Moritz-Celerina Olympic bobsled run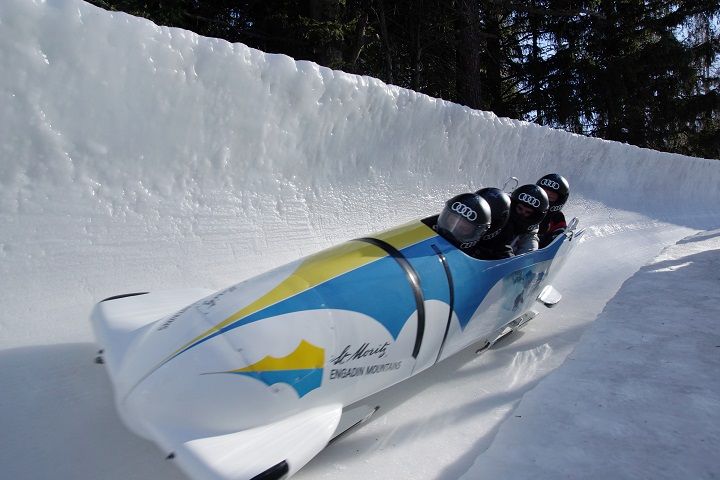 Admittedly, you'll have to wait until December for this one - but what better way to end the year?
Switzerland's St. Moritz-Celerina track is the oldest in the world, and has featured in two Olympic Winter Games and 24 World Championships. And it's now possible for members of the public to hurl themselves down this historic course, reaching speeds of up to 130km/h (80mph) and experiencing G forces of 4.5 during the 75-second thrill ride.
Doing so isn't cheap (£190 per person), largely because you'll need a professional pilot and brakeman to aid your descent, but on the plus side, the cost includes helmet hire, a certificate and a glass of bubbly at the bottom.
Tackle the world's biggest inflatable obstacle course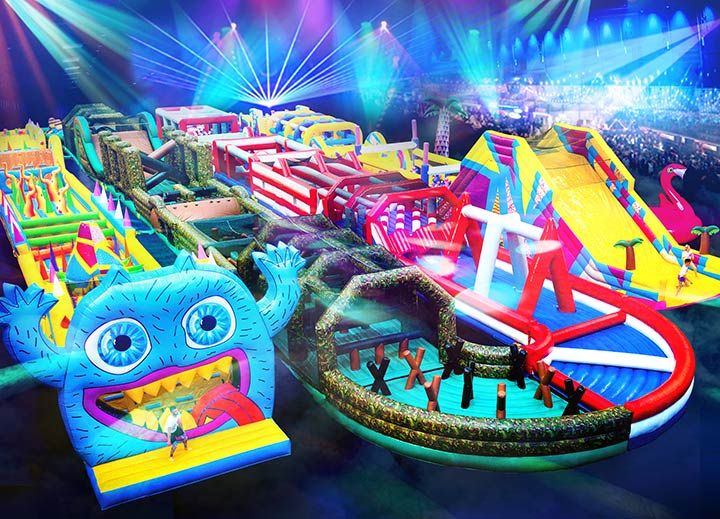 Fancy channelling your inner child? The world's largest inflatable obstacle course, AKA The Monster will be touring the UK this summer.
Comprising 300 metres of inflatable fun and 42 obstacles (including an 18 metre-long Mega Slide, a Tunnel of Love and a Cage of Doom), the course will be popping up (literally) in several cities over the coming months, including Nottingham (July), London (August) and Birmingham (September).
Although there are occasional dedicated kids' sessions, this is largely an adults-only affair, and post-obstacle entertainment includes DJ sets, street food stands and cocktail bars.
Sign up for a mountain running training course in the Lake District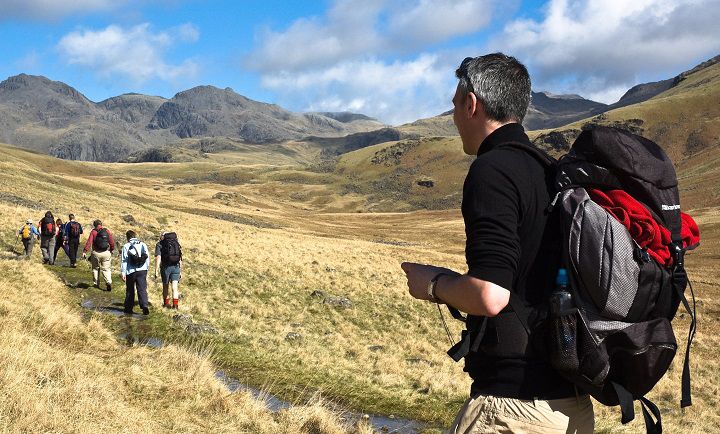 Hiking up a mountain can take huge amounts of time - hardly ideal when you're keen to get back in time for Corrie. So why not learn how to run up one, instead?
Sign up for a lesson with Penrith-based Mountain Run to learn the basics of a sport known as "sky running". You'll learn how to identify the best lines down the mountain and how to handle patches of scree without taking a tumble.
There are courses for all abilities as well as guided walks and runs for beginners through to experts.
Hike across Stockholm's rooftops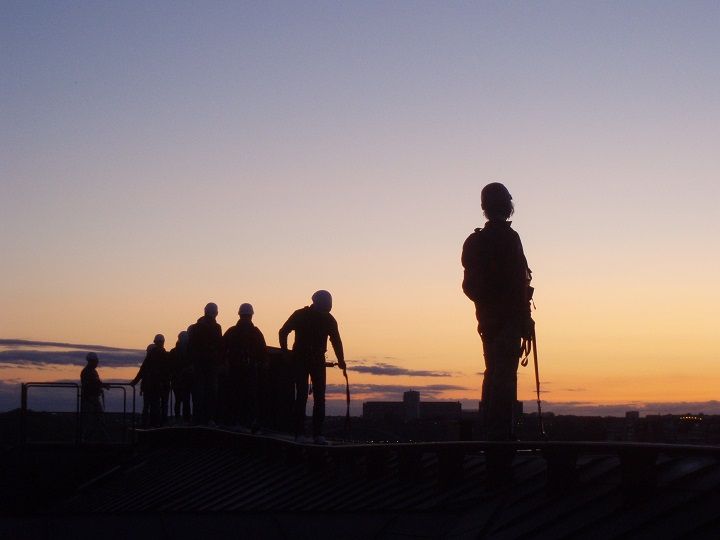 Stockholm is one of Europe's most beautiful cities but it's also rather crowded - head to the Gamla Stan (old town) and it's only a matter of time before you get whacked on the head with a selfie stick.
This is precisely why we love Takvandring's tours, which allow you to hike across the city's rooftops, far above the madding crowd.
Highlights of this 75-minute urban expedition include a wander through the rafters of Riddarholmen, the country's first parliament, and views of Lake Malaren and Gamla Stan. A safety harness keeps you firmly attached to a guide rail for the length of a tour.
Take on Europe's highest suspension bridge bungee jump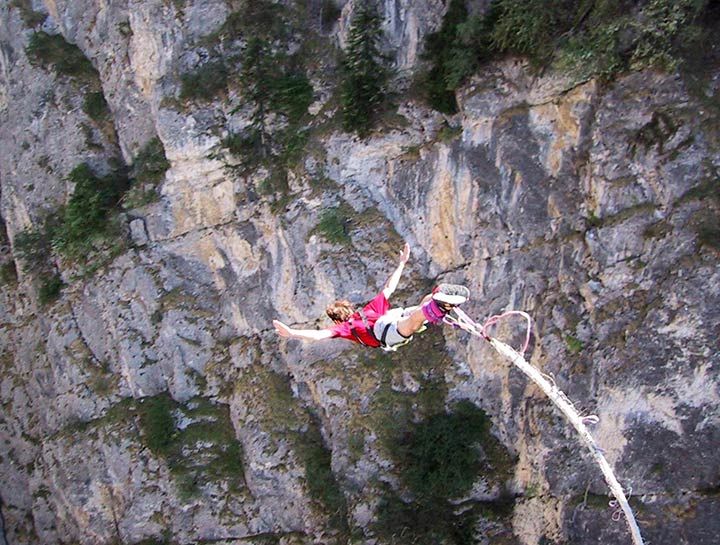 Niouc Bridge is one of Europe's highest suspension bridges, and it's now possible to throw yourself off it.
Bungy Niouc, regarded as one of the world's most spectacular bungee jump spots, can be found in the heart of Switzerland's valley of Val d'Anniviers and is surrounded by the country's highest peaks. It's also one of Europe's sunniest places, basking in 320 days of sunshine a year.
Muster up the courage and you'll freefall for 190 metres, but if that's not quite enough of an adrenaline rush, there's a giant swing and zip line, too.
Have a comment or question about this article? You can contact us on Twitter or Facebook.