11 Of The Best Spas For A January Detox
11 of the best spas for a January detox

January 18, 2019
Dry January move over! For many, a full-blown detox is the only way to cement New Year's resolutions to live cleaner in 2019. Luckily, serious spas all over the world offer dedicated detox programmes incorporating specialised massages and other treatments designed to clean out that overworked gut and liver. Anthea Gerrie reveals 11 of the best.
1. Grayshott Health Spa, Surrey, UK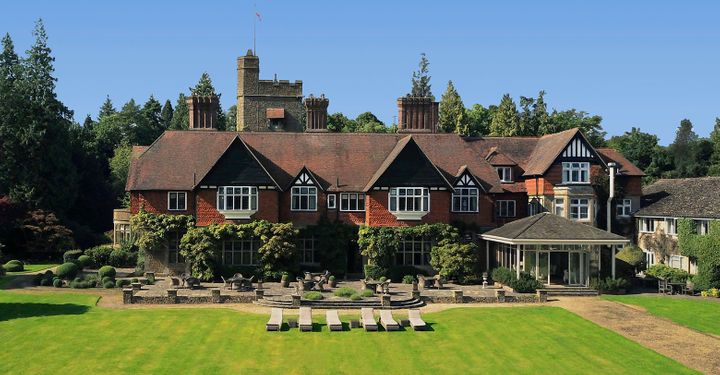 This country house spa in Surrey takes gut health seriously and has a special seven-day regime designed to restore the digestive system by cutting out dairy and all grains and adding the benefits of a little fermented food to kick off digestion.
The programme also incorporates a couple of days of 5:2, the practice of intermittent fasting shown to reduce blood sugar and promote rapid weight loss. Strictly-controlled meals served in a separate dining room are delicious as well as nutritious, and the programme includes abdominal massage and informative lectures about how to promote gut and liver health – the main aims of any good detox programme.
How much? From £1,950 for seven days
2. Gartmore House, Trossachs, Scotland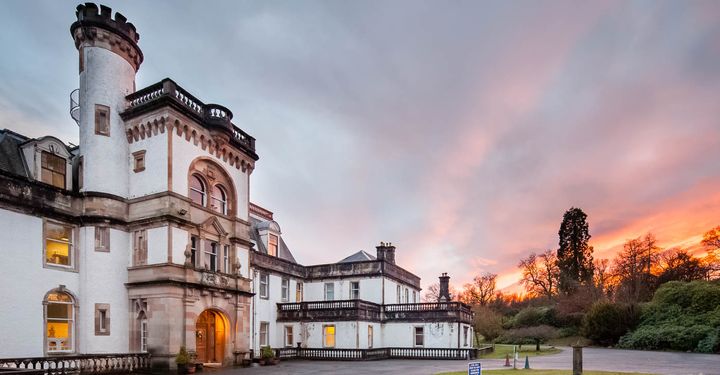 The detox programme offered at this beautiful country house in Scotland (held on January 19-21, June 14-16 and August 23-25) is designed to treat the mind as well as the body.
Discussions on emotional overeating and intuitive eating punctuate guided meditations, yoga sessions and other gentle exercise, and detoxers enjoy a special diet of avocado toast, yoghurt, fruit and porridge for breakfast; chicken, fish and vegetarian options with grains and winter salads for lunch and dinner.

How much? From £385 for two nights
3. Simply Healing Centre, Rudgwick, West Sussex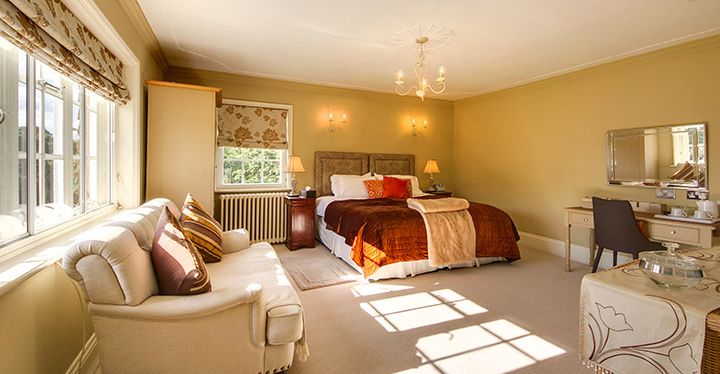 Professional healer Vivien Kay offers detox through a five-day liquid diet at this elegant Sussex mansion where even the walls have been detoxed with mineral-based paint.
Juices and soups are made from local produce, and treatments focus heavily on cleaning out the colon, along with massage, wraps and exfoliating treatments. There's also a mixture of meditation and exercise.

How much? From £1,475 for a five-day detox programme
4. SHA, Costa Blanca, Spain
This luxurious retreat on a promontory overlooking the Costa Blanca embraces the macrobiotic diet loved by so many celebrities - and which the owner claims saved his life when he became seriously ill. Surprisingly delicious, it's based on balancing yin and yang foods, which in the hands of SHA's expert chefs make every meal a gourmet dining experience.
A stay here includes unlimited access to an exquisite pool, steam room and tepidarium complex. It also includes lectures on how to continue the detox at home by avoiding chemical cleaners and plastic wrap, and storing food in glass containers.

How much? From £5,120 for seven nights
5. Lanserhof, Tegernsee, Germany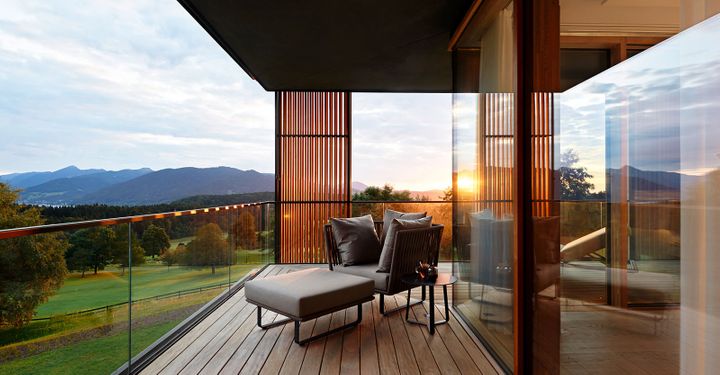 Utterly luxurious in a highly sanitised, minimalist way, this German resort close to the Austrian border sits in meadows high above a lake in beautiful clean-air surroundings.
The detox method here involves restricting food choices and banning a whole range of perceived gut irritants including caffeinated drinks, alcohol and even the raw vegetables nutrition guru Dr. Franz Mayr considered indigestible after lunchtime.
Daily abdominal massage and liver packs are prescribed to help re-set the digestion, and purging the bowels with liver salts and exercise in alpine meadows first thing is the name of the game, along with alkalising tablets to reduce acid levels in the body.

How much? One week from £1,665, excluding flights and accommodation


6. Palace Merano, Merano, Italy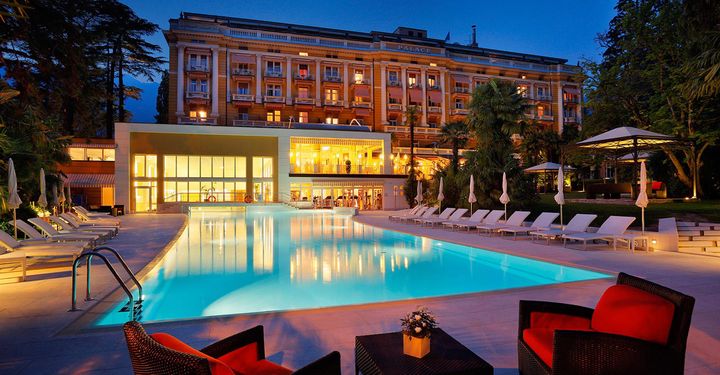 This luxurious spa within a private park is home to a detoxification programme devised more than 40 years ago by Henri Chenot based on the concept of biontology, or how the body's resources evolve with ageing.

Expect all kinds of bells and whistles along with the detox diet; a medical exam is followed by a "bio-energetic" check-up, an assessment of the toxin levels within each guest and "body densitometry", involving a scanner may also be prescribed.
Each week-long detox programme includes multiple cellular resonance treatments, tendon-muscle massages, hydro-energy treatments and plenty of group exercise.

How much? From £3,170 for seven days, excluding flights and accommodation
7. Soukya, Bangalore, India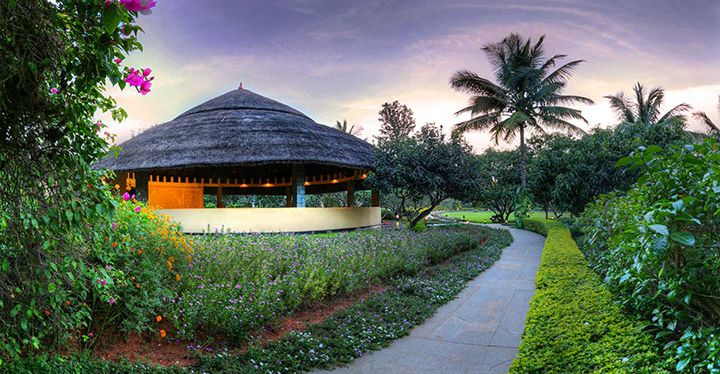 Detox at the favourite spa of Camilla, Duchess of Cornwall is achieved through naturopathy and traditional ayurvedic medicine. This goes beyond organic vegetarian food (eggs are permitted for breakfast) to optional invasion of nose, eyes and ears with ghee, colonic irrigations and other purging treatments.
Diet and massage alone work well enough for the faint-hearted, and digital as well as physical detox is assured by the poor internet signal and banning of phones from spa and the indoor-outdoor restaurants – where silence during meals is recommended but not enforced.
Morning and teatime yoga, in a special dome open to the elements, offers a gentle aid to waking up and winding down every day.

How much? 10-day programme from £4,595pp including flights and personalised treatment plans
8. Ritz-Carlton Abama, Tenerife, Canary Islands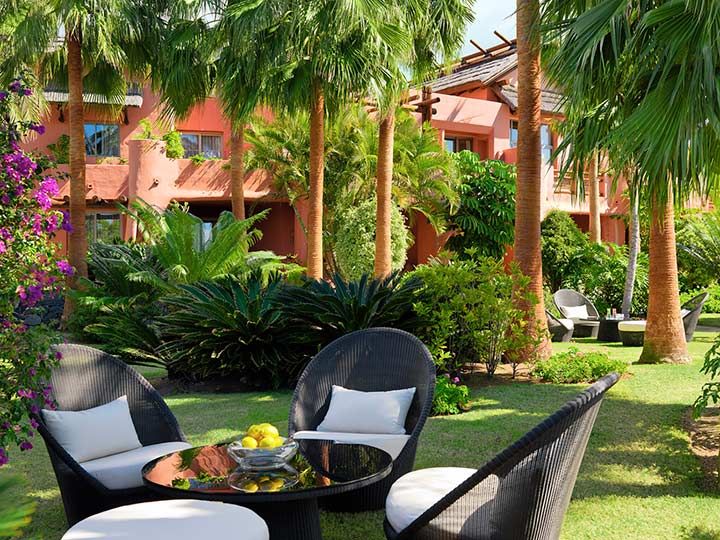 A digital detox to encourage the deep sleep scientists say is vital for good health and long life is what this luxurious resort offers in its three-night sleep enhancement programme.
And there's a bit of feng shui to go with it, thanks to the fact that villas set in lush tropical gardens are designed according to the Chinese wellbeing-promoting philosophy.
A personal butler awaits to relieve guests of their smartphones and tablets, and the day starts with a series of hot and cold thermal baths designed to eliminate physical toxins. This is followed by Pilates, Qigong or yoga in the Persian Garden, and lessons in how to quieten the mind and practise deep relaxation. Even the food is designed by nutritionists to be sleep-enhancing.

How much? Three nights from £2,305pp, excluding flights
9. Kamalaya, Koh Samui, Thailand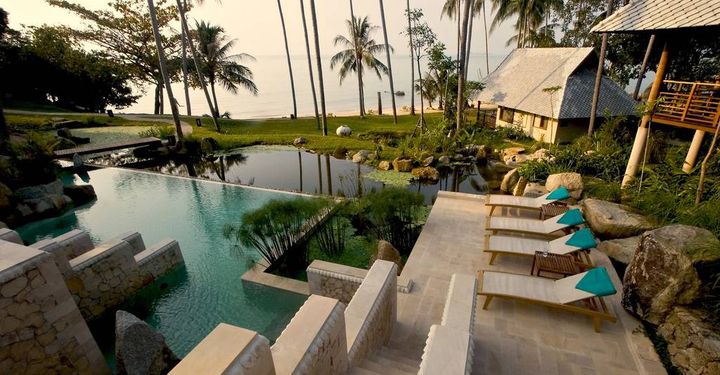 Voted Thailand's favourite spa, Kamalaya is a luxurious and surprisingly affordable perch from which to embark on a tough but effective introduction to detox over either three or five days.
The diet is entirely vegetarian and low GI, designed to be hypo-allergenic and reduce inflammation in the body. Specific detoxifying treatments, such as the Chi Nei Tsang, are also included.

How much? Five nights from £1,935pp, excluding flights
10. Adler Balance, Dolomites, Italy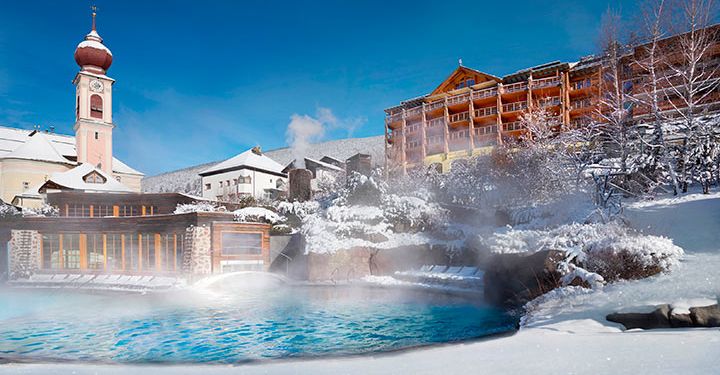 This serious spa in Italy's northern mountains offers a cleansing regime so thorough it requires a week of home prep and another at home to recover either side of the Adler Med Intensive Detox package.
Blood tests and medical reports pave the way for treatments designed to draw toxins out through the skin as well as the digestive system. But the promised colon and liver cleanse does not demand fasting or eliminating entire food groups; a bespoke diet of three meals a day includes plenty of protein as well as copious herbs and vegetables.

How much? From £1,130 for an intense detox package, excluding flights and accommodation
11. We Care Spa, California, USA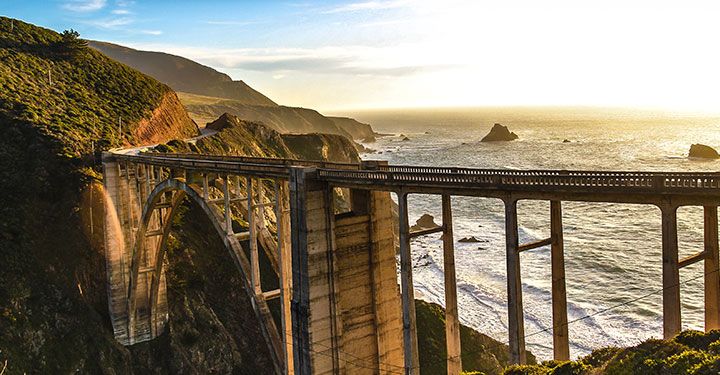 California's Palm Desert is an exquisite place to detox any time outside the intense heat of summer with its winter sunshine, clean, clean air and awesome mountains on the horizon. This resort in Desert Hot Springs is a favourite of Liv Tyler, Heidi Klum and other detox devotees; it's serious stuff with its emphasis on colonic irrigation and "digestive release" massages.
Susana Balen who founded the spa to help heal herself of years of anxiety and fear, and her daughter Susan, practise what they preach including downing all the detox drinks, trying all the machines and undergoing all the treatments they prescribe for guests.
Detox juice fasts, yoga sessions and re-education in how to eat better when you get home are all part of the programme, with hypnotherapists and healers coming in to offer optional extras.
How much? From £2,600 for a seven-night retreat, excluding flights

Have a comment or question about this article? You can contact us on Twitter or Facebook.
Sign up. Be inspired. Travel.
Subscribe now for hand-picked holiday deals, inspiration and the latest travel tips, straight to your inbox.