5 lively versus 5 laid-back resorts

Every holidaymaker will have a different idea about what makes the perfect summer holiday destination. While you may want a quiet beach, good food and rest and relaxation for a week or two, your neighbour may yearn for lively bars, theme parks and a thriving resort with entertainment options galore.
So, we've taken a look at some popular summer holiday destinations and suggested five resorts for those after a lively break as well as five for those looking to get away from it all.
Costa Blanca
Lively: Benidorm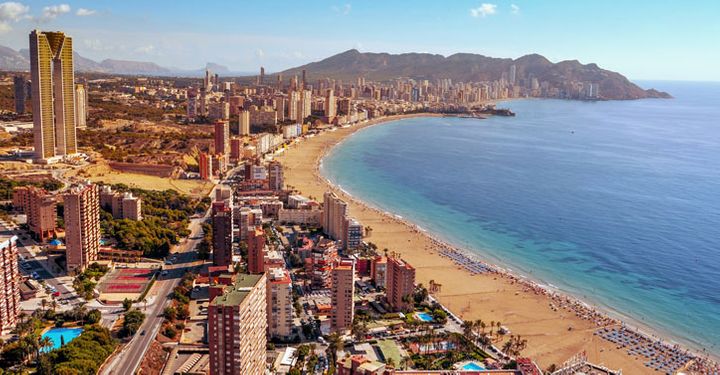 Benidorm is a longstanding favourite with Brits as it offers up some key holiday ingredients – sun, great beaches, bars and plenty of entertainment for all of the family. And whether you're on a budget or looking to spoil yourself, there will be accommodation for you as the bustling resort has a huge range of places to stay from cheap and cheerful hotels to luxury spas.
Families will love days out at Aqualandia waterpark, Terra Natura Wildlife Kingdom and Terra Mitica theme park, while those looking to let their hair down will have a wild time in the bars and clubs in the resort's centre. And, if you're after a spot in the sun, the two south-facing beaches will prove to be popular locations on your break.
Plus, if you find yourself yearning for some culture or just to get to know the local area, there's plenty nearby to keep even the fussiest of travellers entertained. The inland Moorish town of Guadalest, for example, has a fortified castle and a walled town.
Laid-back: Albir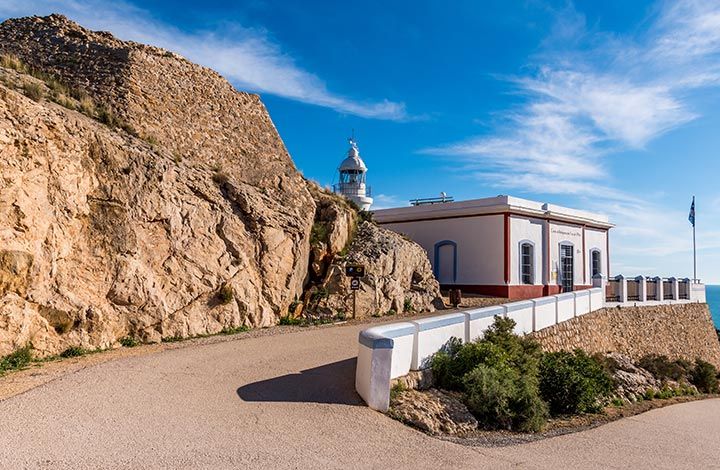 But, if the thought of the energetic nightlife and busy beaches of Benidorm brings you out in a cold sweat, there are plenty of quieter resorts, such as Albir, just up the coast where you can relax away from the crowds.
That doesn't mean there will be nothing to do, though, and Albir still has places to eat and drink – these just tend to be waterfront cafes and restaurants rather than busy bars and clubs; there's a Blue Flag beach to relax on by day with watersports opportunities for those after a more active break; and should you want to venture for a night out in bustling Benidorm or to explore the beautiful old town of nearby Altea, they are just a short journey away.
Ibiza
Lively: San Antonio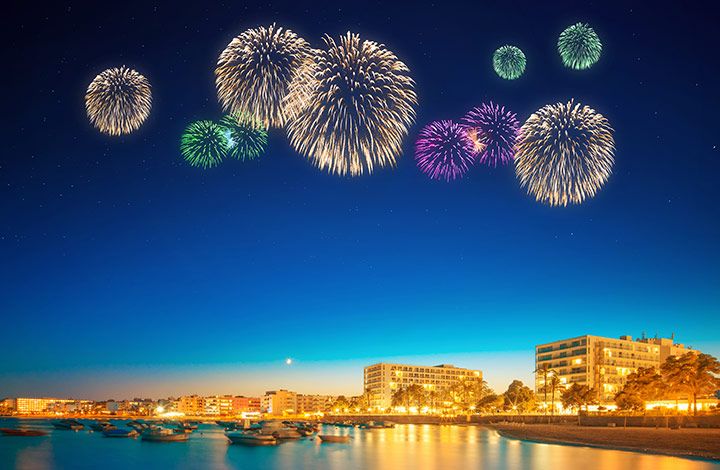 If you're looking for world-famous nightlife combined with great beaches, where better to head than the party destination of San Antonio? As one of Ibiza's biggest resorts, you'll be spoilt for choice here by bars and clubs offering non-stop fun. A great way to start a night out is to head to the Sunset Strip to watch the sun going down either sipping a cocktail in a bar such as Café Mambo or Café del Mar, or snuggling up with your other half on the beach.
And, if you need some recovery time from your revelry, you won't be disappointed by the sandy beaches and chilled-out restaurants on offer. Or, why not get involved in some of the more laid-back activities the White Isle has to offer such as a yoga session or a shopping spree?
If you want the option of the fun of San Antonio on your doorstep but a slightly quieter base, San Antonio Bay has more of a relaxing family feel.
Laid-back: Santa Eulalia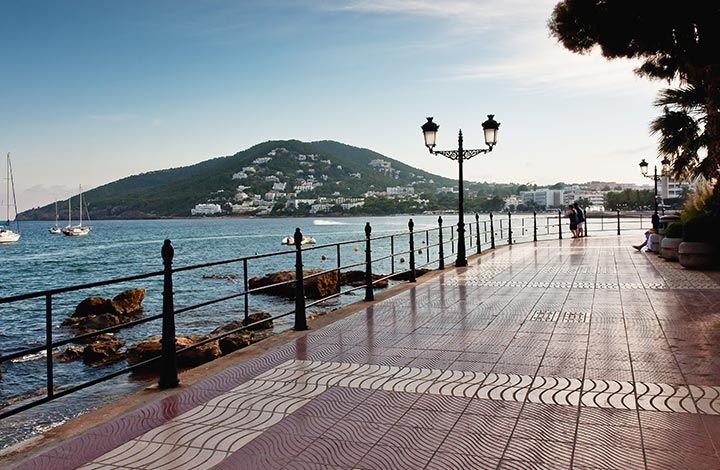 However, don't write Ibiza off as a summer destination reserved for clubbers only as the island has a completely different side with secluded resorts perfect for those looking for a tranquil getaway as well as family-friendly destinations. In Santa Eulalia, for example, families can enjoy all of the factors that make Ibiza such a great holiday destination – beautiful beaches, top-quality restaurants and sunshine galore – while feeling a world away from the party centres.
But the resort on the eastern side of the island is far from dull – there are still bars and restaurants, but they have more of a family feel, and there's plenty to keep children amused from beach-side entertainment to kids' clubs and beaches that have shallow waters perfect for little feet to paddle in.
Cyprus
Lively: Ayia Napa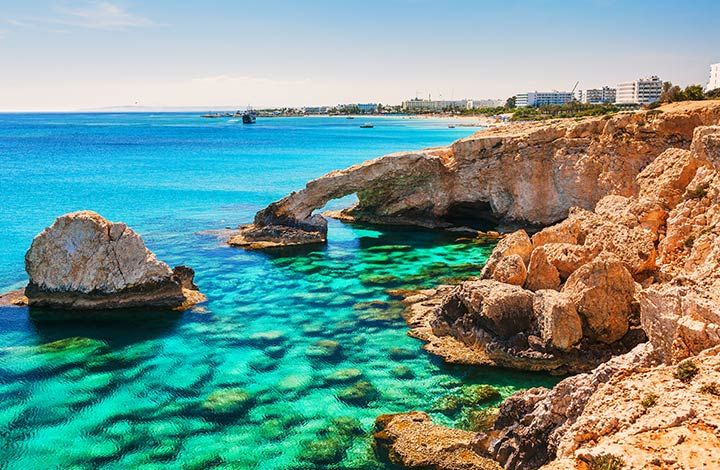 Known for its garage music scene and wild clubs, Ayia Napa is ideal if you're after partying until dawn. But the resort also caters for families after a lively break too as there is a waterpark, WaterWorld, soft sandy beaches to relax on and plenty of cafes and restaurants to treat all of your group to a mouth-watering meal out.
Plus, should you want your holiday to involve around more than sun, sea and nightlife, there are shopping opportunities as well as plenty of chances to learn more about the island's history including a trip to former fishing village's Venetian monastery or the Thalassa Museum.
Laid-back: Pissouri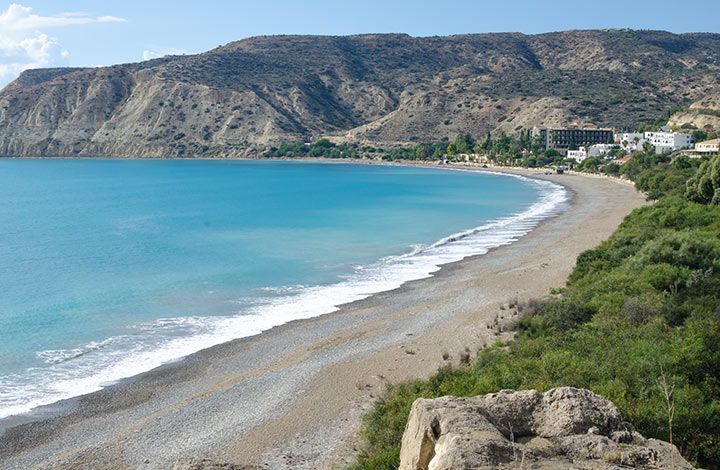 On the island's south coast, this peaceful resort offers a friendly welcome to holidaymakers looking for a tranquil getaway in the sun. Here days can be spent lounging on sandy beaches with the backdrop of the Troodos Mountains and evenings can be spent sipping wine and sampling local food in a traditional taverna or restaurant.
Pissouri is also an excellent base for exploring more of Cyprus whether you want to hike in the Troodos Mountains, find out more about the island's past at the ancient Kourion archaeological site, play a round of golf in the resort of Aphrodite Hills or enjoy a spot of wine tasting in nearby vineyards. A hire car will allow you the freedom to plan all of these trips yourself rather than having to hunt for organised tours.
Crete
Lively: Malia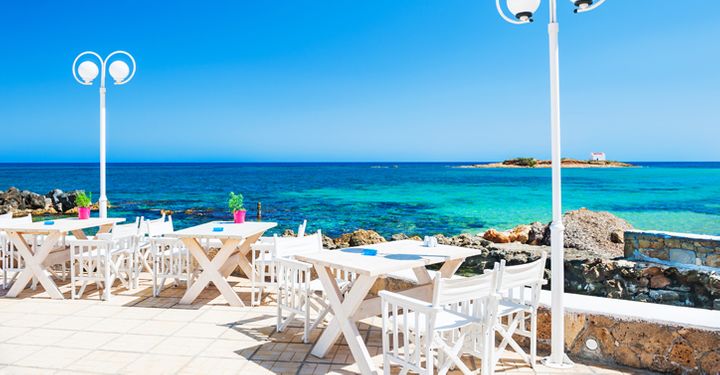 If partying is one of your top priorities this summer, then Malia on Greece's largest island Crete, should be on your radar. This fun-filled resort has bars and nightclubs that are open until late, restaurants and fast-food outlets from around the world, beaches to recover on and hours of sun to soak in.
And should you have the energy to get out and about by day, why not have a go at a new watersport, go on a boat trip or plan a day out to find out more about the island's past at the fascinating Minoan palace of Knossos?
Laid-back: Agios Nikolaos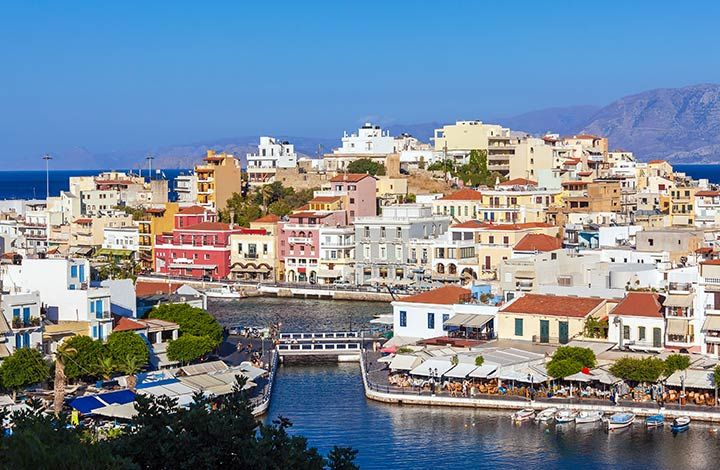 Just around the coast from Malia, Agios Nikolaos offers an altogether more tranquil getaway. You'll still find plenty of choice when it comes to eating and drinking but the thumping tunes are replaced by quieter music, the food is more traditional and the nearby beaches are a quieter affair.
In the town itself, you can admire the deep-water lake while sipping a drink in one of the cafes or bars on its edge or, if you fancy a change of scene for a night, take a taxi to the nearby resort of Elounda where boats bob in the pretty marina. You can also take boat trips from both resorts to the intriguing island of Spinalonga, a former leper colony made famous by Victoria Hislop's bestselling novel The Island.
Turkey
Lively: Gumbet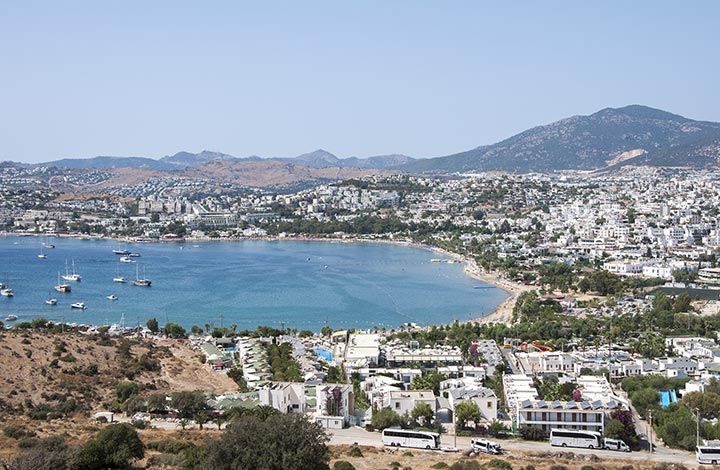 Whether you're on a party holiday with friends or are after a lively break as a couple or family, Gumbet on the south-west coast of Turkey will have a nightspot to keep you entertained. From an animated Bar Street to traditional Turkish music and evening shows in the resort's hotels, you certainly won't be bored at night here.
But nightlife isn't Gumbet's only trump card as the resort also boasts a Blue Flag beach as well as a good range of restaurants, shops and watersports. And Bodrum is just around the coast should you fancy a day or night out of your resort while you can easily plan a day trip to explore the ancient city of Ephesus too.
Laid-back: Kas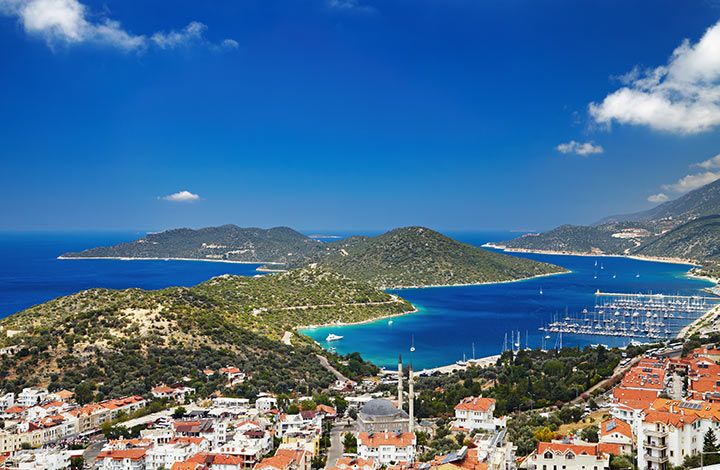 If you're after a quiet getaway but don't want to lounge on the beach all day (although there are good beaches nearby), consider the unspoilt resort of Kas on Turkey's south coast. With a backdrop of mountains, the town is a favourite with yacht owners and divers. But even if you aren't lucky enough to own your own boat, you can still take to the seas on a day trip to Kekova, a sunken ancient city.
And, there's plenty to do onshore too whether you want to explore the town's ancient theatre, rock tombs or King's tomb, or simply relax in a waterfront restaurant.
Have a comment or question about this article? You can contact us on Twitter or Facebook.