Covid-19 advice:
Where you can go on holiday | Check FCDO updates before you travel
Find out more
5 Reasons Why Malaga Is More Than Just A Gateway
5 reasons why Malaga is more than just a gateway

The Spanish city of Malaga welcomes plenty of British holidaymakers each year thanks to its position as a gateway to the resorts of the Costa del Sol. However, the city itself offers a wealth of attractions to visitors. Spend a day or two in the city before heading off to the surrounding areas or end your Spanish holiday with a short break in Malaga.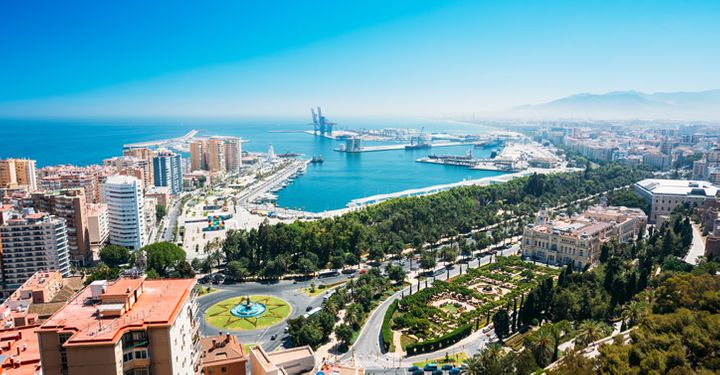 Here are 10 great reasons to visit Malaga:
1. Picasso
Art fans should take the opportunity to visit the Picasso Museum in the city of the artist's birth. There are 12 halls of permanent galleries dedicated to the celebrated Spaniard, as well as temporary exhibitions. The Museum is in the Historic Centre of Malaga. Picasso's birthplace is also nearby, allowing fans a glimpse into the early life of the artist. When this building was undergoing restoration work, ancient Phoenician and Roman ruins were discovered underneath; visitors can view these ruins, now preserved as part of the site.
2. History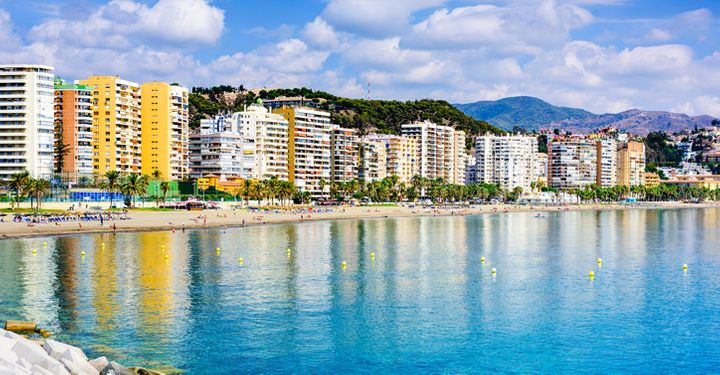 As well as the ruins found in the Picasso house, many other remnants of the city's rich history remain. These include the Roman theatre, which was discovered in 1951 and has since been dated back to the 1st-century BC. Also giving visitors a deeper understanding of the city's past is the old Alcazaba fort. Overlooking the city, the fort was built by the Moors in the 11th century. The building complex includes beautiful gardens and an inner citadel and courtyard garden. Gibralfaro Castle, on the hill of the same name, is also worth the hike.
3. Shopping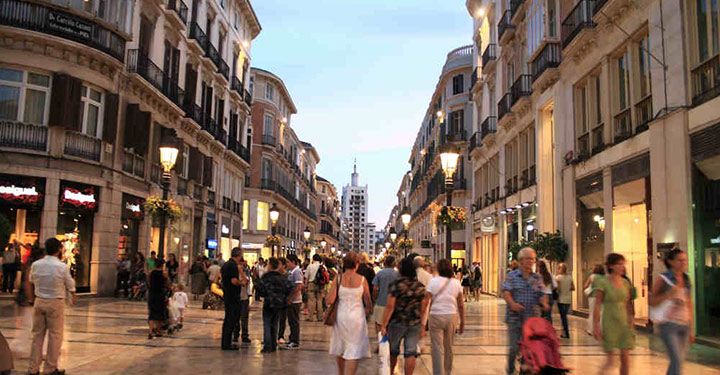 Shopping enthusiasts can head for the city's international chains, shopping malls and quirkier independent shops. For the luxury end of the market, Marqués de Larios street is a fashion haven for label lovers. There are many small streets and squares lined with shops to explore in the surrounding area too, plus tasty cafes and bars for when sore feet signal the need for a break.
4. Sightseeing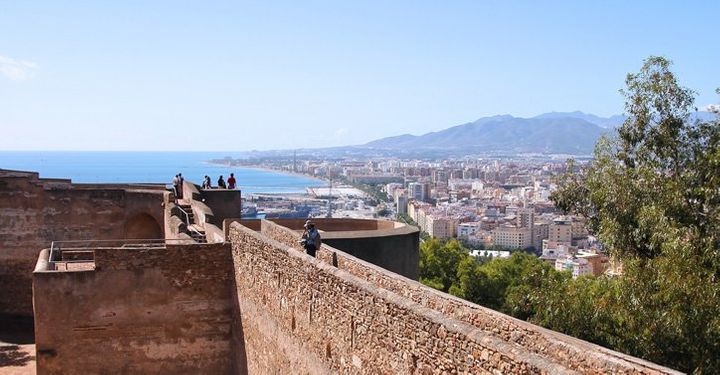 Besides the Picasso birthplace and museum, and the hill-top treasures of Alcazaba and Gibralfaro Castle, Malaga has a handful of other attractions worth seeing during your city break. The Cathedral is a stunning example of Renaissance grandeur, as are many of the age-old palaces that now house museums. Wander around the historic Jewish quarter of the city, have a nibble of something delicious in the Central Market (try the local almonds), and spend some time in the busy harbour. It's not showy and glitzy, but a real take on life by the sea in Spain.
5. Beaches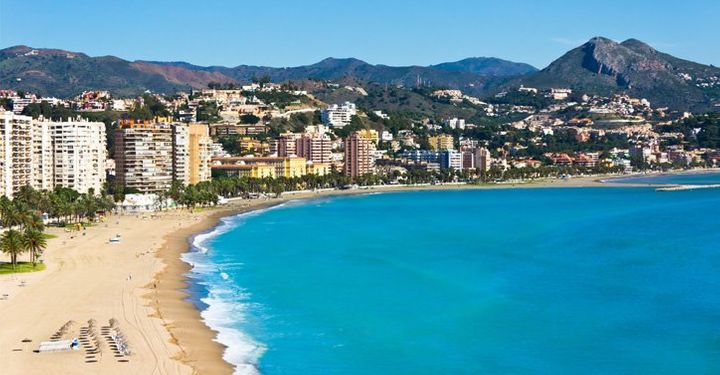 While we're on the subject of life by the sea, you might be interested to know that Malaga is home to a handful of beaches. Visitors don't really come to the city for a beach-based holiday, but it's nice to know that you can flop on the sands or take a dip in the Med with ease if the heat of the city gets too much. Playa de la Malagueta is one of the best urban beaches; this long sandy strip is accessible on foot from most parts of Malaga. Bus services run to those a little further out.
6. Nightlife
You'll begin to understand why city folk take siestas in Spain as dawn breaks over the city and you are still out having an absolute ball! Nightlife in Malaga gets going around midnight. The trick is to fuel up on tapas and friendly chat before finding the next bar – there are plenty open throughout the night – and eventually hitting the clubs in the small hours.
7. Local life
Spain's towns and cities are ideal destinations if you want to immerse yourself in the culture of this vibrant nation. The Spanish have a real passion for life lived well and the locals here – Malaguenos – will show you how it's done. Pitch up at a little bar or café in one of the busy plazas, next to a young group of Spaniards perhaps, or beside some older folk playing dominoes, and simply absorb the happy chitchat and relaxed pace. Alternatively, book a place in the stands at Estadio La Rosaleda, home of Malaga's football team, and be a part of the home crowd. While the beach resorts of the Costa del Sol are perfect for unwinding in the sun, Malaga can show you what life is really about in these parts.
8. Get sporty
Malaga is a great place to get adrenaline gushing through your system. This city of hills will certainly test your legs, even if you don't plan to take sport seriously, though there are plenty of hiking trails around Malaga that offer a more serious walk. Rent a car or use public transport to reach some of the more challenging routes, such as those in Montes de Malaga Natural Park (just a few miles north of the city). The craggy landscape around Malaga is also ideal for rock climbing, with the breath-taking chasms of El Churro testing the nerve of even the most daring climbers. It takes an hour to reach this remarkable site from Malaga by road. Cycling routes are plentiful around the city of Malaga and many are free of motorised traffic. Hire bikes for around 10 euros per day, per person – whizzing along on two wheels is a wonderful way to see the city.
9. Festivals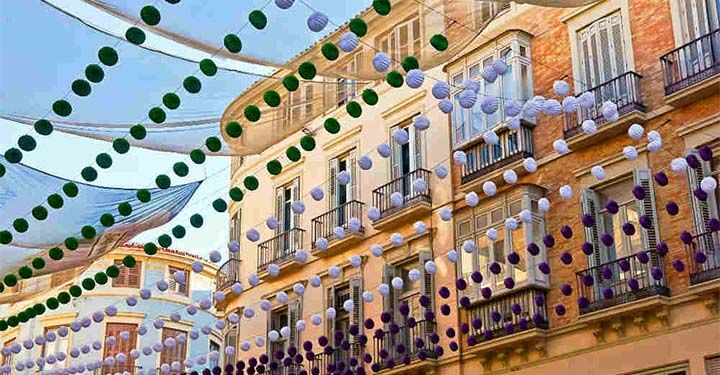 The Spanish love to party and most months see some sort of festival going on in Malaga. Whether a religious festival or simply a special event, Malaga knows how to make its visitors feel welcome at these fiestas.
A couple of months after the celebrations around New Year come the Fiestas de Carnaval, which take place in the 30 days leading up to the Christian period of Lent before Easter. The festival includes a wide range of celebratory activities, including a parade of people dressed in elaborate costumes, stalls selling traditional pottery goods, and flamenco dancing displays.
Locals compete in contests such as the Carnival Singing Contest and the Queen of the Carnival competition, while children get involved in the city's fancy dress contest. Around Easter, the city again explodes into action with the Semana Santa festival around Holy Week. Processions take place around Malaga and paintings and figures of Christ are carried through the streets on decorated thrones. Book lovers enjoy the Malaga Feria del Libro, or book fair, held in June, while the city's film festival during the same month will provide plenty of Spanish film treats for movie lovers.
The Malaga Fair (Feria Malaga) takes place in August. It is the city's largest summer festival and includes a firework spectacular as well as nine days of parties and fun. September brings with it the Dia de la Victoria festival, with a speech from a local celebrity plus a parade, then more parades in October for the Dia del Hispanidad. All Saints Day falls in November, then December sees all the usual Christmas celebrations, plus the Fiesta Mayor de Verdiales – a day and night of festivities and parties to celebrate Spain's equivalent of April Fool's Day.
10. Food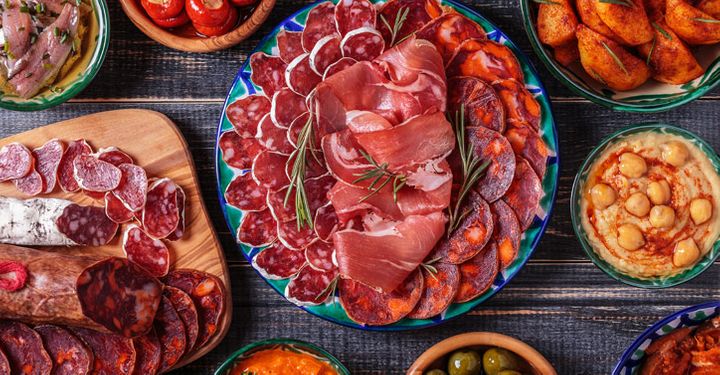 Malaga offers visitors a huge range of restaurants and tapas bars offering fantastic seafood and tempting Mediterranean cuisine, as well as other eateries specialising in traditional Basque and Navarrese dishes. For those looking for a real treat, the beachfront Casa Pedro restaurant offers fresh seafood with memorable views and excellent service. As well as restaurants, Malaga also boasts some fine cafes with outstanding cakes and pastries worth sampling.
These are just a few examples of the many things to see and do in Malaga, so make sure you take some time to explore this friendly, bustling Spanish gem of a city.
Have a comment or question about this article? You can contact us on Twitter or Facebook.
Sign up. Be inspired. Travel.
Subscribe now for hand-picked holiday deals, inspiration and the latest travel tips, straight to your inbox.