5 Undiscovered Spanish Cities You Need To Visit Now
5 undiscovered Spanish cities you need to visit now

Just a short flight away, it's no surprise that Spain was by far the most searched-for country on TravelSupermarket this summer. The tried-and-tested combo of great weather, exciting cities and long, golden beaches make it so easy to just hop on a plane and spend a week in the sun sipping sangria.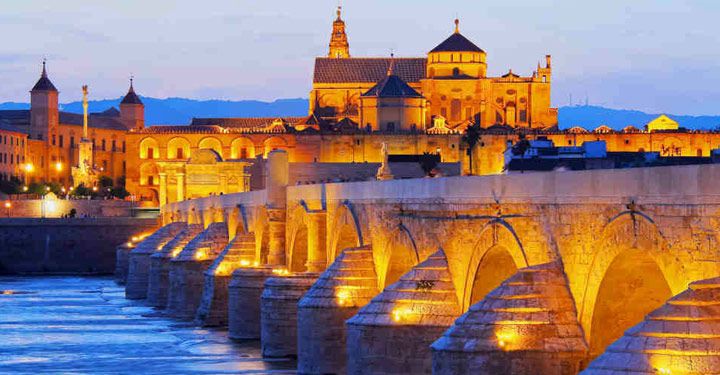 But once you've done the Canaries, been to the Balearics and are bored of Barcelona, what's next?
Why not explore the country's fascinating Moorish past, taste tapas dishes you've never had before and sip fine wines in the heart of the regions they're from – go on, try something new; we dare you.
To get those wanderlust juices flowing, here are some underrated Spanish cities we recommend for your next adventure without the crowds.
Fabulous food and nightlife in Girona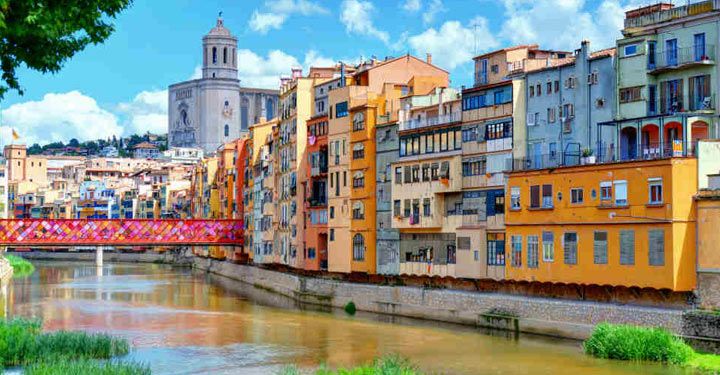 Tired of standing in the shadows of its glamourous neighbour Barcelona, Girona is starting to make a case for itself as a go-to city break spot. And with its winning mix of Catalan charm, incredible architecture and a burgeoning foodie scene, we can see why.
Set high on a hillside, Girona still boasts a quaint medieval feeling that's tempered with the lively nightlife that the Catalans are famous for. The centrepiece of the city is its magnificent baroque cathedral, which has stood over Girona since 1417. From the banks of the River Onyar you can make your way up to the summit of the city, navigating the winding cobbles as you go. Those who persevere will be rewarded with a wonderful view of the building and a smug sense of self satisfaction.
Keep exploring and spend a few hours getting lost Girona's colourful Jewish quarter. All vivid oranges and yellows, the maze-like streets spread out from the Carrer de la Força and contain some of the city's richest history. For an insight in to Spain's early Jewish settlers, check out the Museu d'Història dels Jueus de Girona.
When it comes to dining, the city is home to great options including Michelin-starred venues. If you're feeling flash, seek out El Celler de Can Roca (Calle Can Sunyer, 48, 17007, +34 972 22 21 57) or Massana (Carrer Bonastruc de Porta, 10, 17001, +34 972 21 38 20) – but for the more budget conscious the Rambla de la Llibertat is lined with tasty alternatives.
Style and natural beauty in San Sebastian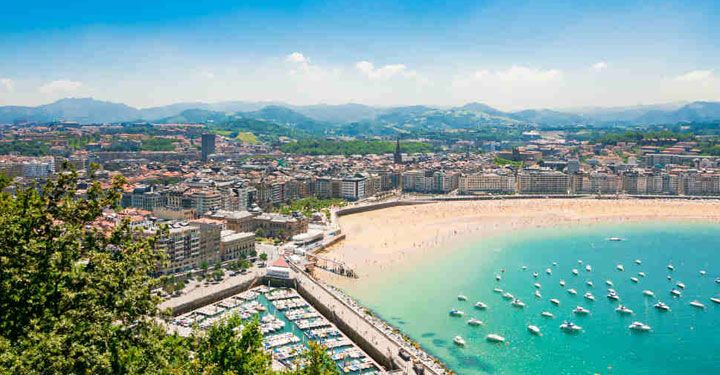 Another gastronomic powerhouse, San Sebastian combines city slicking and natural beauty with wonderful style and ease.
It really is a destination that comes at you from all angles; whether you're scaling Mount Igueldo for the stunning vistas, lounging on the sands of Concha Bay or bar hopping in the Old Town tasting pintxos(think a cross between tapas and bruschetta), there's something for everyone here.
A stroll through the city itself is a worthy pastime, with beautiful buildings at almost every turn. Highlights include Buen Pastor Cathedral, Basilica of Santa Maria and Vicente Church. Or simply head to the Old Town which, as you might expect, is filled with architectural gems.
When hunger strikes, this part of the city is also a safe bet with some of the best restaurants found here. Recommended venues include La Muralla (Calle Embeltrán, 3, 20003, +34 943 43 35 08), Kokotxa (Calle del Campanario, 11, 20003, +34 943 42 19 04) and Bodegon Alejandro (Calle de Fermín Calbetón, 4, 20003, +34 943 42 71 58).
To sample the city's stylish side, head over in September (18-26 in 2015) when San Sebastian welcomes its annual international film festival and witness the world's best filmmakers show off their work.
Sip wine in Logroño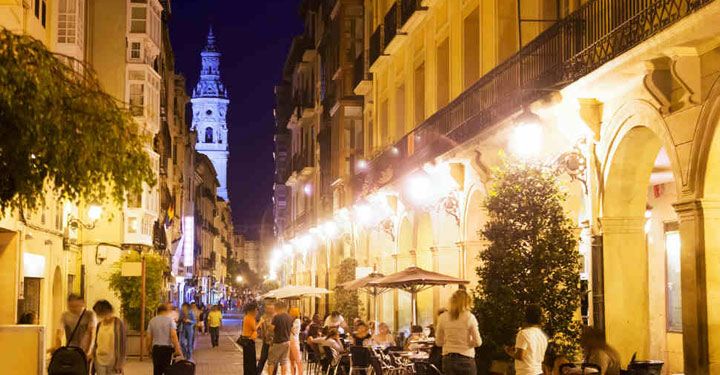 Did you say wine? Well then, look no further than the lovely Logroño. Nestled below the dramatic Cantabrian Mountains, the capital of Spain's famous La Rioja wine region is the perfect place to indulge – and then indulge some more.
Besides the almost endless selection of high-quality tipple, Logroño's relaxed, off-the-beaten track feel and the legendary amount of tapas bars it has packed into its small streets make it an ideal place for a trip away from the masses.
The city's Old Town, particularly Calle del Laurel, is full to bursting with cafes and bars, with the clientele often spilling out on to the street – join in with the locals and bar hop your way to a full stomach.
But back to the wine… As you might expect, the city is surrounded by wineries in almost every direction, making it the perfect place for a tour. Spend a day out in the marvellous countryside that flanks Logroño tasting and learning about – but mainly tasting – the region's signature wines.
Beautiful buildings and lively nightlife in Salamanca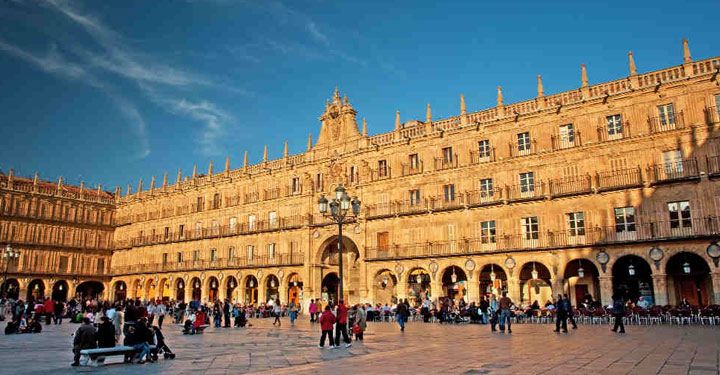 Salamanca's centre is perfect, almost too perfect. Not content with having just one incredible cathedral, the city built another right next to it. The Universidad Civil is plastered in intricate frescoes depicting mythical battles and Spanish history. And the entire Old City boasts UNESCO World Heritage Site status – greedy or what?
During the day, this stunning array of buildings is enough to keep you occupied, but as nightfall descends, the city undergoes a stunning transformation. Spain specialist, Joanna Styles recommends: "crossing the Roman Bridge over the Tormes River just before sunset and taking your position on the riverbank for a unique view of the city skyline. With the last rays of the sun, the city's monuments and walls turn golden."
To eat, Joanna recommends El Pecado Restaurante (Plaza Poeta Iglesias 12, +34 923 26 65 58 – one block south of the Plaza Mayor) which is housed in a three-storey townhouse. The restaurant's funky decor combines antiques with jungle prints and highlights on the menu include warm tomato salad with goats' cheese and local grilled fillet steak.
But there's much more to this city than grand holy buildings and medieval magic. Being a big university town, there's a lively nightlife scene that caters to everyone from students to tourists. And the bars stay open all night so whether you're after Micheal Jackson-themed fun (head to Jackos) or a few cheap shots in La Chupiteria, you won't get thirsty in Salamanca.
Culture and cuisine abound in Cordoba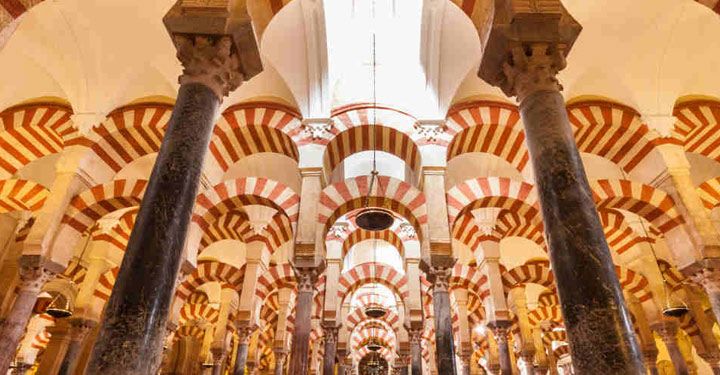 Although it might not yet be on holiday hit-list, Cordoba in southern Spain was once one of the most advanced cities in the west thanks to its Moorish past. Roman, Islamic and Christian influences have combined to create this picturesque city.
The greatest gateway into the city's Islamic roots, however, has to be the Mezquita mosque, a religious place of truly astounding beauty that was left intact by Christian conquerors in order to preserve it.
To see the city in all its glory, Joanna recommends climbing the mosque tower for panoramic views of the old quarter, Guadalquivir River and the rolling countryside beyond.
Feeling peckish? Joanna recommends heading to Paseo de la Ribera 12 for some local food in La Tinaja (+34 957 04 79 98) restaurant which has a lovely terrace looking over the river. If it's too cool to sit out, the cosy rooms with a rustic look are just as nice. "Be sure to taste the cheese and ham platters, homemade croquettes and the fried aubergines with honey," adds Joanna.
Joanna Styles is a freelance writer based in Malaga and specialising in Spain. She is the author of 'The 5 Best of Everything in Malaga' travel guide.
Have a comment or question about this article? You can contact us on Twitter or Facebook.
Sign up. Be inspired. Travel.
Subscribe now for hand-picked holiday deals, inspiration and the latest travel tips, straight to your inbox.