7 cities you should visit on the late May Bank Holiday
May 2, 2018
By Joey Tyson
So you spent the early May Bank Holiday catching up on life admin, chipping away at that mammoth DIY list and nursing a few home-grown hangovers. That all sounds fine, but now the dull stuff is done and dusted, why not give yourself something to actually look forward to for the next one?
That's right, the Bank Holiday gods bestowed May with not one, but two free days of leisure. It's like they want you to take a city break.
Ditch another weekend at home for jazz festivals, dance music, rugby, David Bowie, wine, beer and so much more. Forgo cleaning out the garage, give mowing the lawn the slip and wash your car another week, because here are seven exciting cities that you should visit during the late May Bank Holiday.
Festivals galore in Amsterdam
It's going off in Amsterdam over the late May Bank Holiday with two music festivals to get down to.
DIYnamic Festival kicks off the fun on Friday May 25, with beats from the eponymous Hamburg label, while 909 Festival keeps the dancing going during Saturday with a line-up of techno and dance.
Think that's your lot? No chance, the 'Dam's not done with you yet. Head down to the Vondelpark for a taste of open-air theatre, Amsterdam style. It's on everyday of the week over the summer, and there's no telling what you'll get - expect anything from an up-and-coming local singer to a raucous cabaret act - but that's half the fun!

Uncover Paris' counter culture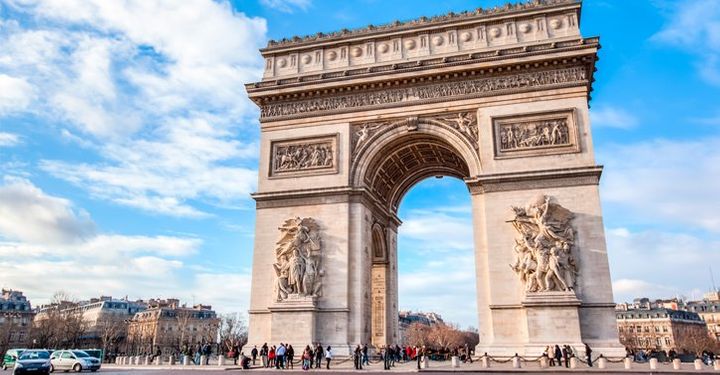 Last time you were in Paris, you checked off the Eiffel Tower, did the Louvre and snapped a selfie at the Sacre Coeur. For seconds, how about a bit of counter culture?
During the last weekend of May, the events calendar in Paris is packed with incredible things to get you thinking, the best of which is the Saint-Germain-des-Pres Jazz Festival, a 12-day celebration of jazz taking place accross the historic quarter in a some of its best venues.
Take some time out from the jams and discover the Printemps des Rues Street Art Festival, a quirky showcase of the city's alternative performers and artists.

Bowie, blossoms and bicycles in New York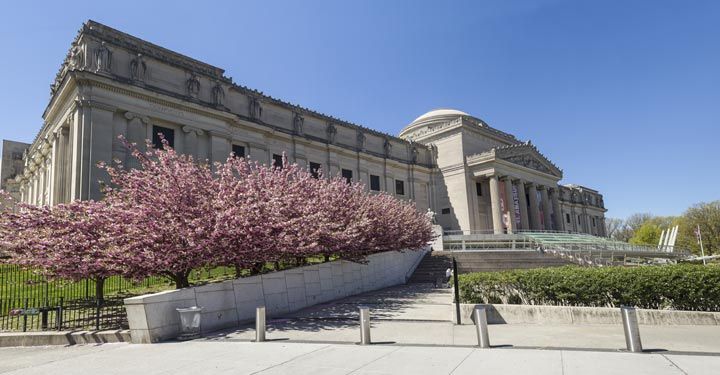 Make the most of the extra day off from work with an Atlantic-hopping jaunt to the Big Apple. Before the sweltering summer kicks in, May is an excellent time to discover NYC on two wheels. Rent your own and discover Central Park via pedal power.
Meanwhile, it's all about Bowie as Brooklyn Museum welcomes the record-breaking David Bowie is, featuring more than 400 objects tracking the icon's life and times. A must for music fans.
An oasis of flora at the heart of the world's most iconic concrete jungle, catch Brooklyn Botanical Garden's cherry blossoms in full bloom on a guided tour.

See Prague's traditional side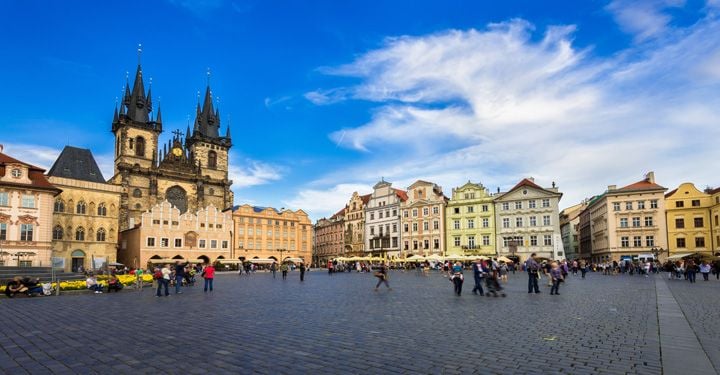 Brewing since the 12th century, few nations know beer as well as the Czechs. So what better place to sink a few than in Prague, at the city's huge Cesky Pivni beer festival? Enjoy the last two days of the festival (May 25-26), with displays and talks, live music, and, of course, beer.
For a celebration of a different kind, head to Prague's fascinating Folklore Festival (May 24-28). A giant coming together of folklore traditions from around the world, expect loud, splendid costumes, folk art, and traditional dance and music from Mexico, Poland, Greece, Africa and beyond.
Classical music and comics in Krakow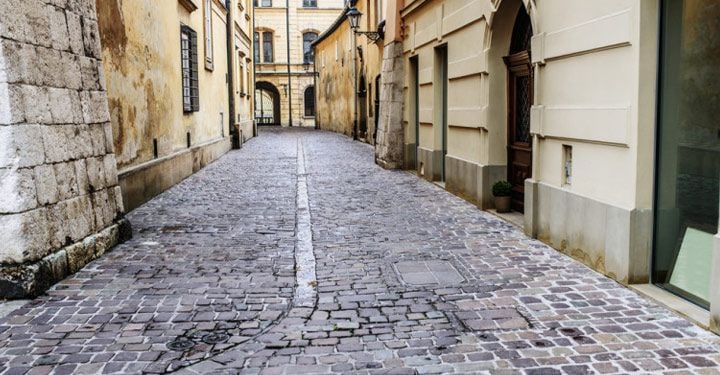 A city of medieval beauty, underground jazz bars and deep history, you don't need many excuses to visit Krakow. But in May, when the summer months are just around the corner and the crowds aren't yet in full force, Poland's second city is a mighty fine choice for a city break.
While there's plenty to keep you going, a few events not to miss include Chopin Concerts in Wierzynek and, at the National Museum, Comics Now!
Keep it cultural in Barcelona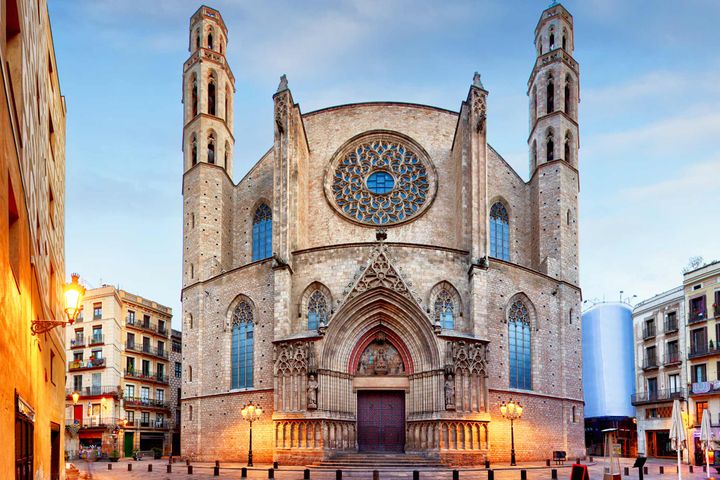 Film buffs! Make your way to Barcelona for the late May Bank Holiday because the award-winning DOCSBarcelona film festival will be showcasing the very best in international documentaries (May 25-27). Festival highlights include The Cleaners, Over the Limit and Guerrilla Voices.
Thought-provoking events abound in Barcelona during the last weekend in May, with the World Press Photo Exhibition 2018, a showcase of the year's most remarkable photojournalism, drawing to an end on the Sunday, and the infamous La Model prison opening to the public on Saturday May 25 for one day only.
Dublin: rugby, wine and the craic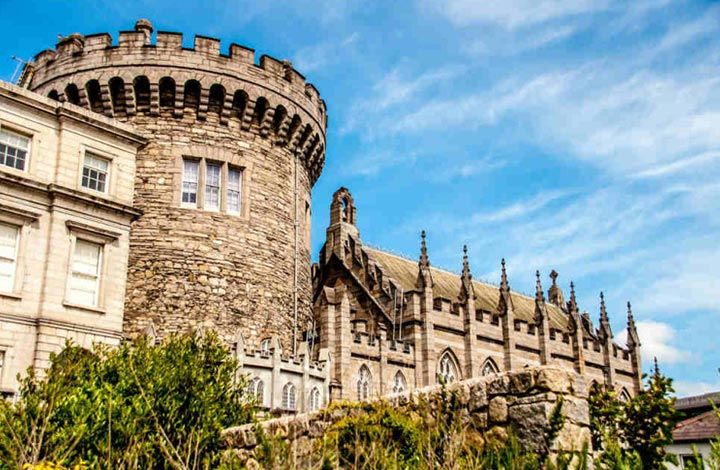 Embrace the craic with a late May Bank Holiday in Dublin, the Republic of Ireland's fun-loving capital.
Rugby fans won't want to miss the Guinness PRO14 Final on Saturday May 26, when two of Europe's premier teams come together in a battle of the best at Aviva Stadium in Ballsbridge. A brilliant family day out, there'll be plenty of entertainment during the build up to the big game.
After the rugger, toast (or commiserate) with a glass of Chianti or two at the Dublin Wine Festival on Sunday May 27, when a host of fine Italian wines will be on show. The morning session is for the pros, but after 3:30pm the public are welcome.
Have a comment or question about this article? You can contact us on Twitter or Facebook.