7 epic bike rides across Europe

Dig the bike out from the shed and squeeze into that Lycra – the peloton is off and the Tour de France is now well under way!
If you're not exhausted from watching along on TV and have been inspired to get back in the saddle, we've picked out a number of exciting rides for beginners through to seasoned bike-nuts.
1. UK: Whitehaven to Sunderland C2C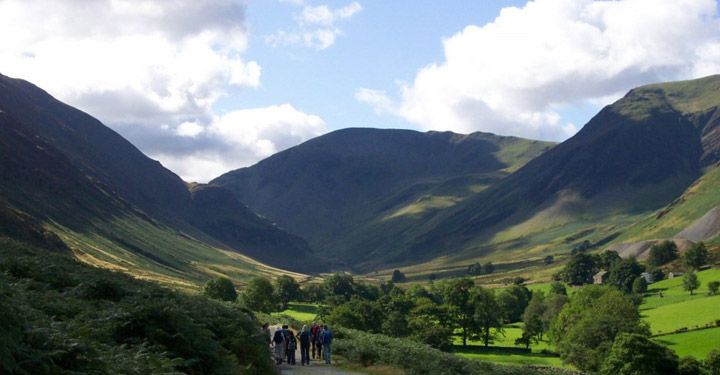 How far? 140 miles
Difficulty: Intermediate; some tough climbs
The C2C (coast to coast) is one of the UK's most popular rides thanks to its clearly signposted route and remarkable scenery.
Setting off from the port town of Whitehaven on the west coast, cyclists wind their way across three counties, taking in the majestic lakes of Cumbria and the rolling hills of Northumberland, before completing the trip in Sunderland in the east. Although there are some tough climbs, particularly in the North Pennines, the beautiful panoramic views and rapid descents make it well worth the effort.
The route can be completed in two days, but if you have the time it's much more pleasant to take in all that scenery over three to four days instead. Most importantly, tradition dictates you must begin the adventure by dipping your back wheel in the Irish Sea, then complete the ride by wetting your front wheel in the North Sea at the finish.
2. London to Paris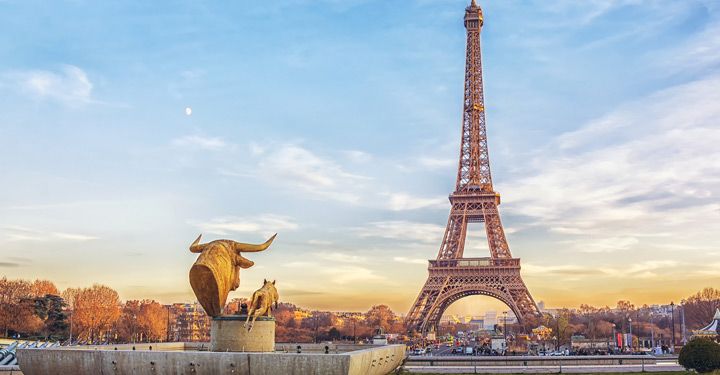 How far? 220 miles
Difficulty: Intermediate; more fun when broken up across multiple days
Another firm favourite for hobby cyclists, this ride links two of Europe's finest capitals via several interesting routes. Which way you go largely depends on which ferry you take to France, with Portsmouth-Dieppe, Newhaven-Le Havre and Dover-Calais among the possible options.
Once across the Channel, the most popular paths take you through the countryside of northern France where quaint villages and gorgeous scenery become the norm as you make your way south to Paris.
Serious cyclists can complete the trip comfortably in two days, but it's much more satisfying to take a little longer with a few rural stop-offs along the way. Investigate your route here before setting off.
3. Majorca: Valldemossa and the Coll de Sóller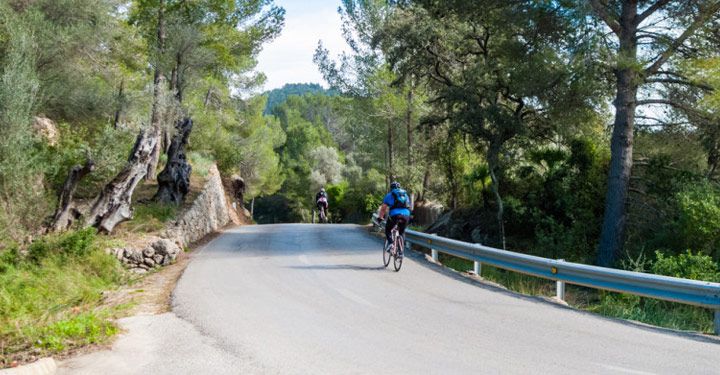 How long? 31 miles
Difficulty: Short but hilly; only for those who love to climb
With unrelenting climbs in the Tramuntana mountains, stunning coastal stretches and relatively well-maintained roads, Majorca has earned itself a reputation as a playground for bike-riders of all levels, with Bradley Wiggins himself describing the country's roads as a "Scalextric set for cyclists".
This popular route gives you a bit of everything: a ride around the island's north west coast with a big climb at the Coll de Sóller and the pretty villages of Valldemossa and Sóller along the way. Be warned, however – although the loop is only 31 miles long, it does involve over 1,000 metres of climbing.
If you don't fancy organising your own trip, there are plenty of cycling camps and tours available to book with experienced guides who are best-placed to find the right route for you on this fascinating island.
Compare cheap flights to Majorca
4. Yorkshire: Grand Depart stages 1 and 2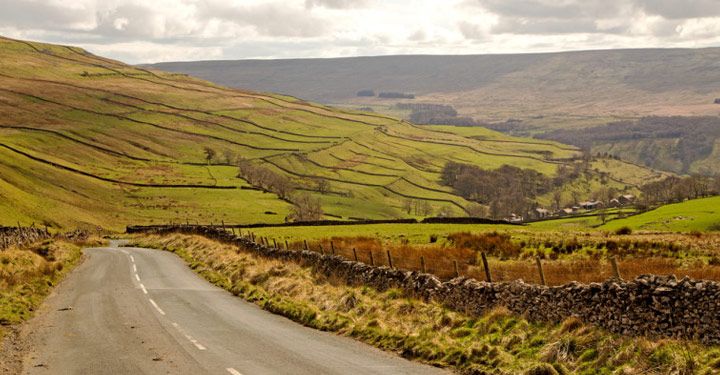 How long? Stage 1: 120 miles; Stage 2: 125 miles
Difficulty: Very tough; better to tackle individual sections
When the Tour de France came to West Yorkshire back in 2014, the whole county went a little bit cycling-crazy. Fans turned up in their droves to witness the Grand Depart in Leeds, with an estimated 2.5 million people watching the first two stages as the peloton raced across "God's Country". If you missed the action, you can still pit yourself against the same natural obstacles that Chris Froome and co battled with two years ago.
The first stage from Leeds to Harrogate spans almost 120 miles, taking riders past the historic Harewood House, through the quaint village of Skipton and then on to the rolling hills of the Yorkshire Dales. The second stage is slightly longer at 125 miles and takes riders from York to Sheffield, through Bronte Country and up Holme Moss, one of the toughest climbs in Britain.
You can tackle the full Grand Depart in one go, but less experienced cyclists would probably be better off taking on one section at a time – remember, it's hilly up north and even some of the Tour de France riders struggled with this one!
Compare cheap hotels in Yorkshire
5. Germany: Berlin-Usedom Cycle Route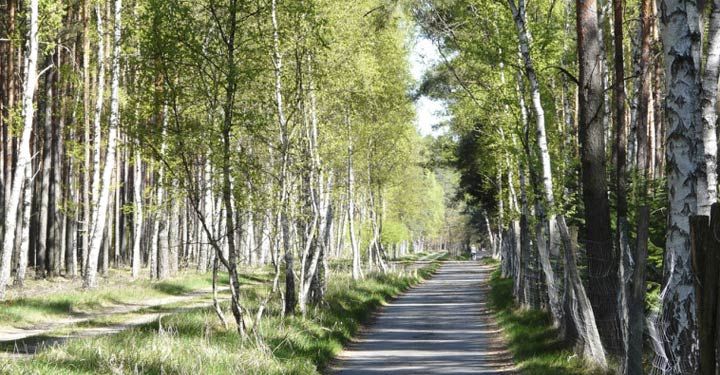 How long? 210 miles
Difficulty: Intermediate; long ride but mainly flat
From city to woodland scenery, this flat ride takes you from the centre of trendy Berlin to the resort island of Usedom on the German/Polish border.
The majority of the ride sticks to well-maintained, designated cycle paths (would you expect anything else from our German friends?!), leading riders through the dense woods of the Barnim district north east of Berlin and on past the placid lakes of the Uckermark region.
You should expect to complete the route in four days if you're cycling at a comfortable pace, although more experienced riders would certainly be able to knock a day or two off the time.
Compare cheap flights to Berlin
6. Bruges to Ghent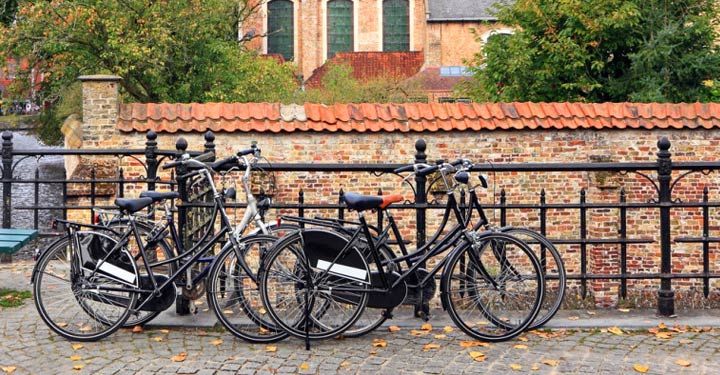 How long? 30 miles
Difficulty: Beginner to intermediate
An easy, one-day ride, the Bruges to Ghent route connects these two fairy-tale-like cities via pretty, quiet canal-side tracks.
This is the perfect ride for those looking to saunter rather than sprint, and Belgium's largely flat terrain makes it all the more easy to achieve in one session.
The return train to Bruges takes approximately 25 minutes (there are spaces for bikes but you will need a special ticket which costs around €5) or you can loop back on your bike to make it a 60-mile round-trip.
Compare cheap flights to Bruges
7. Europe: EuroVelo Mediterranean Route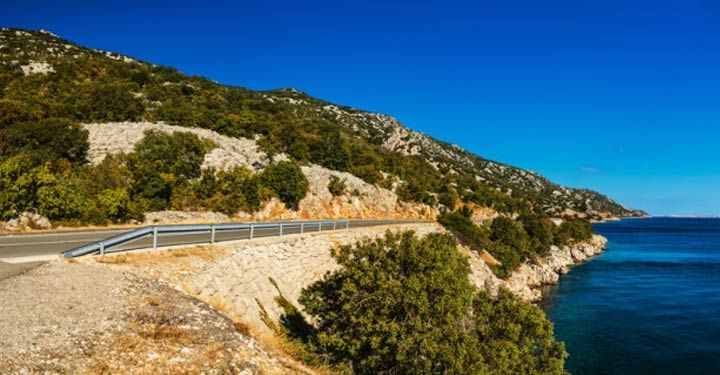 How long? 3,658 miles
Difficulty: Professional; serious cyclists only
Anyone thinking of tackling a ride that covers 3,658 miles, spanning 11 countries in the process, has to be either a pretty serious road junkie or slightly insane – or perhaps even a bit of both.
Starting off in Cadiz, Spain, this epic route heads up into Catalonia before entering Southern France and meandering through Monaco and northern Italy. Returning to the sea via a tiny sliver of Slovenia's coastline, you then start a remarkable ride down through one of Europe's most beautiful coastal regions.
Hugging the glorious blue coastline of the Adriatic, cyclists descend south through Croatia, Bosnia and Herzegovina, Montenegro, Albania and Greece before taking a short boat trip to complete the ride in Cyprus.
If just reading that has made your legs go a bit wobbly, then you can always take on individual stages of the EuroVelo route – your bum might thank you for it!
Top tips for a cycling holiday
If you're flying your bike abroad, do some research to find out how you're going to get it there and back again
You will need to box your bike up and ensure you have the right luggage allowance for its shipment
If you're getting the train, ensure you book a space in the hold carriage for your bike well in advance – some carriers have limited space and it's usually a first-come, first-served situation
Make sure you have a valid travel insurance policy that covers activities such as cycling
Have a comment or question about this article? You can contact us on Twitter or Facebook.